Original URL: https://www.theregister.co.uk/2012/09/01/product_round_up_ten_15in_notebooks_for_under_400_quid/
Ten 15in notebooks for under 400 quid
Back to school, boys and girls
Posted in Personal Tech, 1st September 2012 07:00 GMT
Product Round-up As much as Intel would like us all to rush out and buy an expensive new Ultrabook, the fact remains that the top-selling laptops for most manufacturers are still low-cost 15.6in models. Laptops for £400 or less have back-to-school appeal written all over them, but the mix of components varies enormously to appeal to different needs.
There are some basic similarities of course – a resolution of 1366 x 768 seems pretty much standard on these 15.6in models, and battery life rarely edges past the 3-4 hour mark. Yet the devil is in the detail and you'll need to check the processor, memory and storage options to get your money's worth at this end of the scale. With a keen eye on the specs, we've been shopping around to find 10 budget laptops that merit pride of place in the backpack this autumn or, if needs must, doing the business for undemanding office work.
Acer Aspire 5733

If Acer can manage an Ultrabook for £500 then it should have no trouble producing something worthwhile for less than £400. The Aspire 5733 certainly gets off to a good start, with a 2.53GHz Core i3 processor – albeit the 2010 Arrandale model – and respectable four-hour battery life. However, the 3GB memory and 320GB hard disk are a little disappointing – even at this price we'd expect any Windows 7 machine to have 4GB of RAM.
The screen and keyboard are perfectly adequate, but the machine is a bit hefty and won't be very backpack-friendly at a full 2.6kg.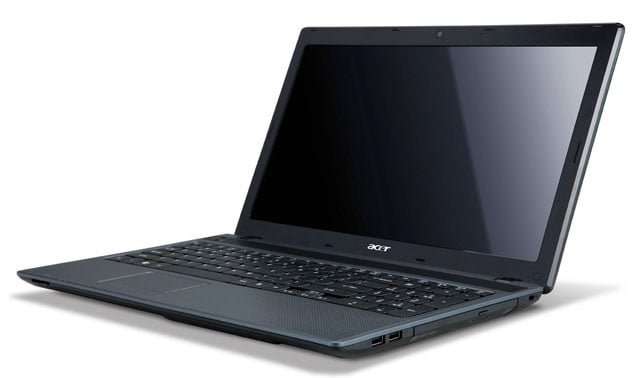 Reg Rating 70%
Price £350
More info Acer
Advent Monza S200

Advent is the in-house brand of laptops produced by the Dixons group, so you'll find these low-cost laptops in most high-street branches of PC World and Currys. Available in smart red and blue colours, the S200 feels quite solid for such an inexpensive machine, and has a bright, attractive 1366 x 768 screen. My only complaint is that the trackpad is rather small and felt a bit fiddly.
The AMD-E450 processor only runs at a modest 1.65GHz, but it's backed up by integrated Radeon HD6320 graphics, so should be perfectly adequate for running MS Office and other routine computing tasks, such as playing video or a spot of photo-editing. Battery life isn't great, though, only rated at a maximum of three hours.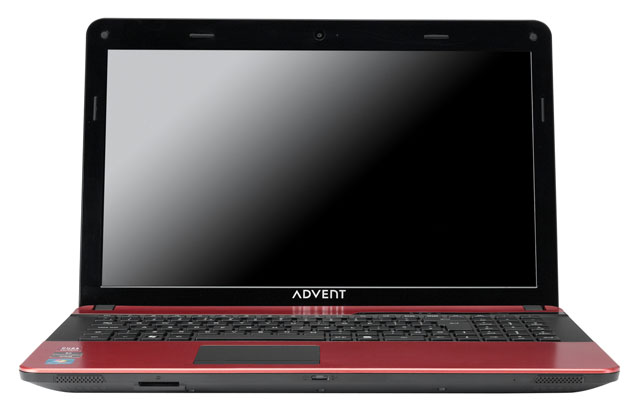 Reg Rating 70%
Price £360
More info Advent
Asus A54C

The low-cost 'A' series of laptops is nowhere to be seen on Asus' main web site, so you'll have to track them down in high-street stores or other outlets. There are several models in the range, but the sweet spot here is the A54C, which features 2.2GHz Core i3 processor, 4GB memory and 500GB hard disk for just £350.
While it's not the brightest screen you'll find, it's fine for watching videos and doing a spot of photo-editing, and the keyboard and trackpad are both comfortable to use. However, battery life is only around three hours, and it's also pretty heavy at 2.6Kg.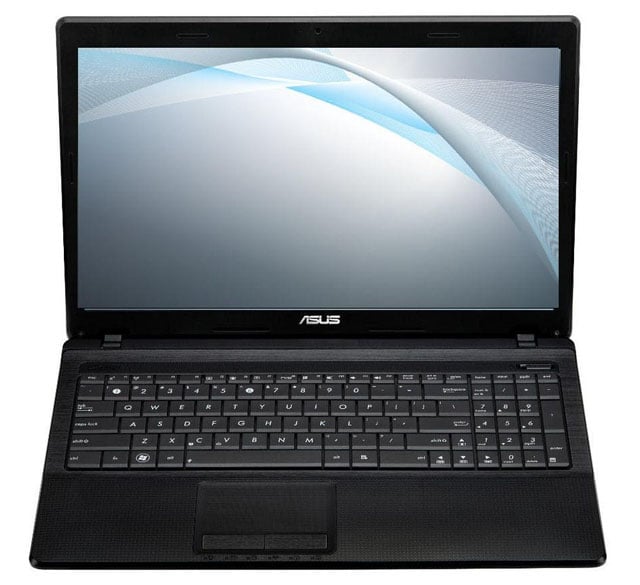 Reg Rating 75%
Price £350
More info Asus
Asus X501

If you're on a really tight budget and merely need a basic PC for wordprocessing, email and web browsing, then the X501 should fit the bill. Designed as part of the Asus 'back to school' range, the X501 has an attractive black-and-white mottled casing that feels sturdy enough to cope with a few bumps during the school day.
It's also lighter than most 15.6in laptops, as the omission of a DVD drive has allowed Asus to cut the weight down to just under 2kg. The 4GB memory and 500GB hard disk are perfectly respectable, but the dual-core AMD C60 processor only runs at 1GHz – which means that the X501 is more like an overgrown netbook, than a fully-featured laptop PC.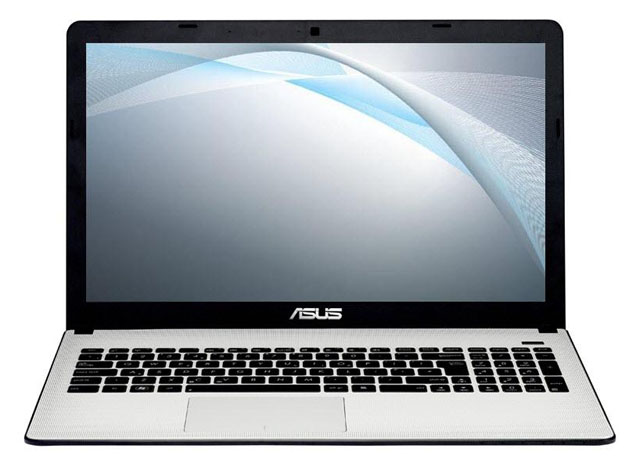 Reg Rating 65%
Price £300
More info Asus
HP Pavilion G6-1301

The G6 is a solidly built, smart-looking laptop that shows few obvious signs of cost-cutting. The dual-core AMD E2-3000M processor only runs at 1.8GHz, but does include an integrated Radeon HD6380 GPU to help with graphics and video performance, and you get a healthy 6GB memory and 750GB hard disk. Battery life is also above average in this category, rated at a maximum of five hours.
In fact, the only things I dislike are actually down to some odd design decisions rather than cost-cutting compromises. The keyboard is relatively narrow and feels a bit cramped, and the trackpad lies flush with the wrist-rest panel and is almost invisible. You'll no doubt get used to these foibles over time and if style and storage are high on your list, then this Pavilion should satisfy, although that AMD processor might leave you wanting more horsepower from HP.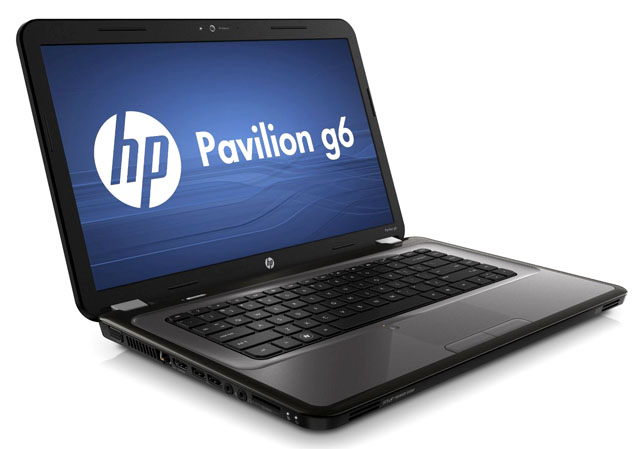 Reg Rating 75%
Price £379
More info HP
Lenovo G570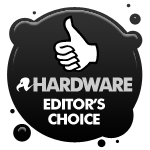 Lenovo doesn't make it easy to find out about its laptops, providing little information on its own web site and selling different specs and configurations through different retailers. The G570 model on sale at PC World only has a Core i3 processor, but we managed to track down this model with a 2.5GHz Core i5 processor, along with 4GB memory and 500GB hard disk for a competitive £399.97 – yup, just scraping in at under £400.
Admittedly, the G570 isn't particularly exciting to look at, but it's solidly built and has a large, comfortable keyboard, an important consideration for that 20,000 word dissertation. The screen could be a little brighter in order to improve the viewing angle a bit, but that's nit-picking at this price. At around 2.5kg it's a bit on the weighty side, but it should survive some rough treatment and ticks all the right boxes.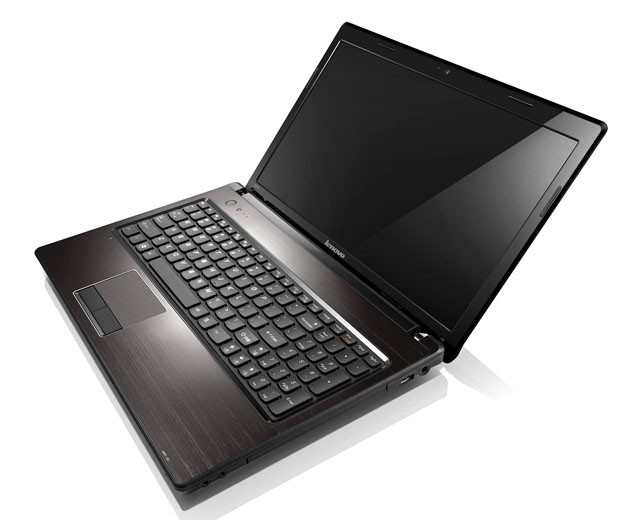 Reg Rating 85%
Price £399.97
More info Lenovo
Packard Bell EasyNote TV

Packard Bell hasn't bothered to update its web site recently, and only seems to be selling the EasyNote TV through Amazon at the moment, which makes it difficult to take a look before you break out your credit card. Fortunately, it's not at all bad for the price – the casing feels quite sturdy, and the 1366 x 768 display provides a clear, colourful image for watching video or browsing through your photo library.
There's an AMD A8-4500M processor with integrated Radeon HD 7640G graphics. This AMD chipset is pretty nifty, outperforming most of Intel's Core i offerings here and can cope with a little casual gaming too. The 4GB memory and 500GB hard disk give no cause for complaint and the battery life is quite respectable at around the four-hour mark. So long as you don't mind buy before you try, it's certainly worth considering. Oh, and in case you're wondering, it doesn't have a TV tuner, just an HDMI port so you can connect it up to your set for big screen viewing.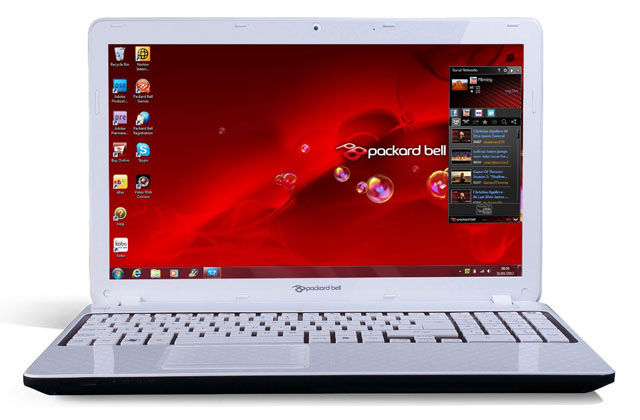 Samsung Series 3 300E5A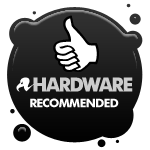 Shop around and you'll notice that Samsung's budget Series 3 laptop benefits from a recent price cut that brings it handily under the £400 mark. First impressions aren't great though, as the plastic casing has a budget looks and feels to it. However, it does get the basics right, starting off with a welcome anti-glare coating on the 1366 x 768 screen.
Also on board is a 2.3GHz Core i3 processor, as well as a healthy 6GB memory and 500GB hard disk, which should be all you need for most routine computing tasks. Battery life is a respectable four hours, and the Series 3 weighs in at a modest 2.3kg, so not too hefty to lug around either. With a decent helping of RAM that will certainly aid performance and a screen that doesn't act like a mirror, this Samsung isn't a bad deal at all.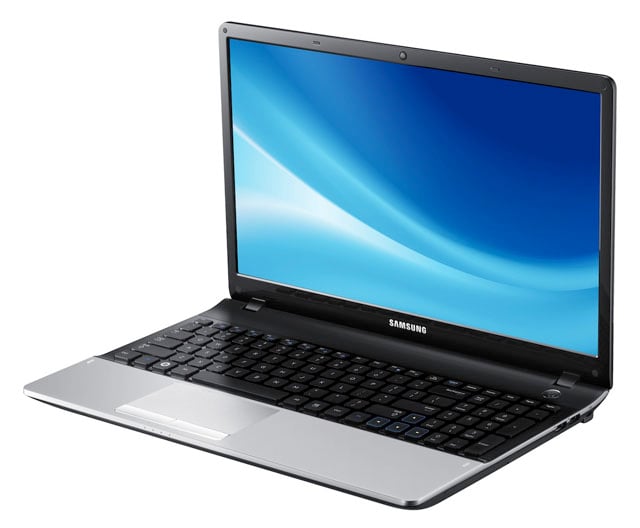 Reg Rating 80%
Price £379
More info Samsung
Toshiba Satellite C660-1J2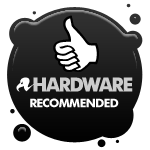 The cheaper models in Toshiba's Satellite range mostly use underwhelming Celeron processors, but this C660-1J2 model provides a more recent 2.53GHz Core i3 processor, as well as 4GB memory and 320GB hard disk, while still sneaking in at just under £400.
The all-black casing isn't terribly exciting to look at, but the 1366 x 768 display is sharp and clear, and the keyboard has a nice, firm feel to it. Battery life is good, at around five hours, and my only real complaint is that the trackpad is annoyingly small and fiddly. You might get used to it and there's always a mouse alternative. If you're OK with a smaller hard disk you do get a pretty decent spec and build overall, what's not to like?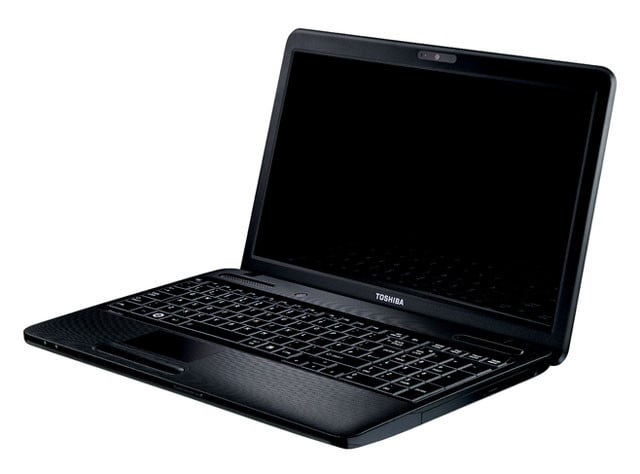 Reg Rating 80%
Price £399
More info Toshiba
Toshiba Satellite Pro C850

Toshiba gets a second bite at the cherry, as the C850 tackles a couple of my laptop pet peeves. The matt-black casing is finger-smudge resistant, while the screen benefits from an anti-reflective matte finish. Unfortunately, there's a bit of a trade-off here, as Toshiba has had to skimp in other areas in order to keep the price below £400.
The 2.3GHz Core i3 processor and 320GB hard disk are fine, but cutting the memory down to just 2GB seems like a daft move – especially with Windows 8 looming on the horizon – but at least you've got the option of upgrading to a maximum of 8GB in the future. ®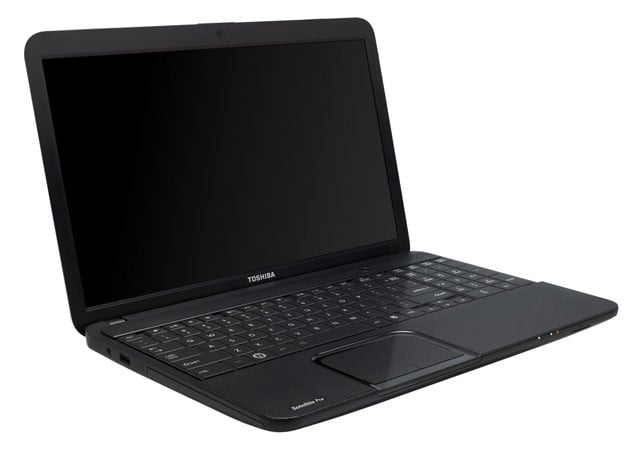 Reg Rating 65%
Price £390
More info Toshiba