Original URL: http://www.theregister.co.uk/2012/08/31/something_for_the_weekend_electronic_skin/
Safer conjugal rights via electronic skin
I just want to touch
Posted in Personal Tech, 31st August 2012 11:00 GMT
Something for the Weekend, Sir? My wife is radioactive.
I'm terribly excited about this, to be honest. It's like living with a superhero or a 1950s B-movie starlet just before she grows to 50ft. And while the house may be host to the occasional randy spider on the lash at night, my wife was not bitten by some escaped bug from a science exhibit.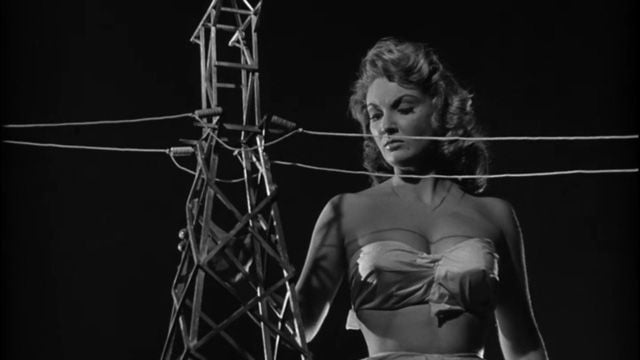 Warning: radioactive wives can be a domestic hazard
Source: Woolner Brothers Pictures
Instead, her condition is a side-effect of radioactive iodine treatment for an over-active thyroid gland. The process is very simple: they take her to a special room, sit her in a big chair and invite her to swallow a magic pill taken from a bottle marked with a scary logo.
It was like that scene from The Matrix, except she didn't get a choice of blue or red, and the doctor thrillingly avoided touching the pill except with tongs.
At home, we have to limit our proximity to her to no more than one metre for nine days and she must avoid pregnant women and young children for weeks. She has been sleeping on a separate mattress on our bedroom floor which, apart from the obvious mutual disappointment, has a slightly fun aspect in that it feels like I'm having a sleepover night - except with my own wife and a lack of Doritos.
For the first two days, though, she was not even allowed to touch anything around the house that the rest of us might come into contact with. This was because she was exuding radioactivity through every pore: sweat, saliva, hair, the lot. Heck, even her pee glowed in the dark. And, let me tell you, not being able to touch things when you are otherwise feeling perfectly fine is a bit of a zen challenge. Work was out of the question, of course, but so was cooking, holding a book open, browsing the web or switching on the TV.
Most annoyingly, she had some study assignments to complete. People with certain kinds of disability must deal with this every day but operating a computer without touching it is jolly difficult. If the NHS, bless 'em, had given us some advance warning of my wife's appointment with Dr Morpheus, we could have rigged something up with voice navigation, but even this requires a fair bit of software self-training and user rehearsal to get right.
The situation also blasted my concepts of how input devices might work on computers in the near future. To date, I'd been sold on the multi-touch gesture approach of touchscreen devices, and especially that of Apple's Magic Mouse and TrackPads.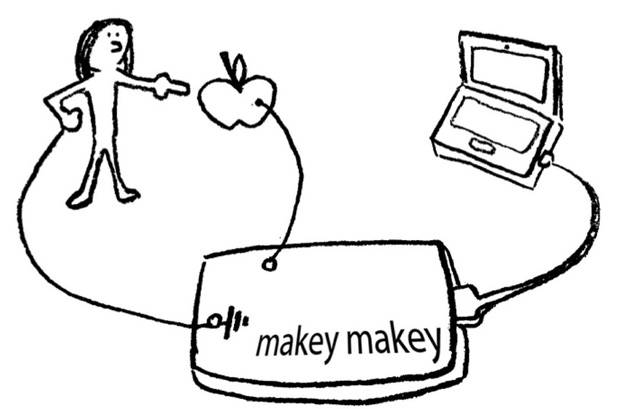 Technical drawings Makey Makey style
Convinced that increasingly tactile ways of interfacing with computers by touch was the way to go, I'd been having great fun this year investigating clever prototypes that turn household objects into input devices. The MaKey MaKey was a favourite: it lets you create an electric piano from bananas or design yourself a different controlling device for your computer every day from Play-Doh. If you're interested, you can pre-order a kit for about £25.
Cruise control
Not so silly and arguably with more geek-appeal was SketchSynth which lets you draw lines and shapes on a piece of paper, then use them to control a musical synthesiser. The software basically looks at your scribblings via your computer's webcam and watches as you touch, flick and drag on them.
Now that I have discovered that these concepts are useless if you can't employ touch, I'm being forced to return to what people who don't know what they're talking about refer to as Minority Report UIs. You can see what I mean in the clip here.
I have several problems with this approach, quite apart from the one involving Tom Cruise being a total wanker. Principally, I am deeply suspicious of anything that goes out of its way to look space-age and impossible.
.
The ZeroN, for example, involves touchlessly manipulating a shiny metal sphere floating in the air in order to control architectural design software. It's amazing and magical... but it makes you feel more like a Victorian stage conjuror than an architect. Using a computer shouldn't have to be a performance art.
That said, the Ribbons hand-tracking experiment demonstrated by Helios are precisely that, yet interest me more because I can immediately see the practical implications of a system that recognises the shape of your hands - both of them - and the number of fingers you have on each. This is a computer interface for the Wii generation, and I suspect they're getting it right. Oh, and you don't need to wear gloves.
However, waving your hands in the air like you're swatting wasps lacks the complex nuance of touch. If I have to wear interface gloves, let them be made out of a cheap, pressure-sensing electronic skin of interlocking nanofibres, as devised by smart bods at Seoul National University. So far, this skin can detect the difference between a push, a rub or a tweak.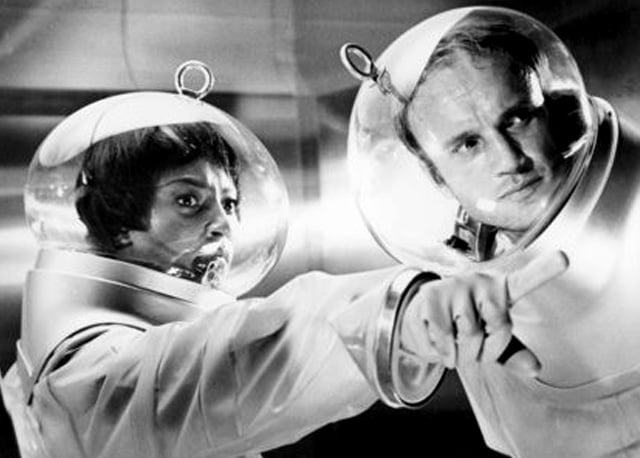 "There's another one of those pesky spiders out on the lash. Get rid of it and you're in with a chance."
Source: Universal Pictures
Now please make me a full body radioactive protection suit of this stuff so I can invite my wife safely back into the marital bed. Hmm sexy.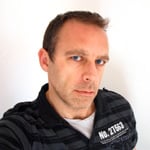 Alistair Dabbs is a freelance technology tart, juggling IT journalism, editorial training and digital publishing. He likes I Just Wanna Touch. He doesn't like Touch Me (I Want Your Body). He adores Can't Touch This. Get touchy-feely by adding a comment to this post or grope your way to hashtag #sftws.