Original URL: https://www.theregister.co.uk/2012/08/29/ten_movies_inspired_by_video_games/
Ten movies inspired by video games
Playing in the cinema
Posted in Personal Tech, 29th August 2012 11:00 GMT
Film Round-up Capcom's Street Fighter series celebrates its 25th birthday this week and while the world is awash with various mementos – including boxsets and a dedicated Street Fighter site for fans to reminisce on their favourite moments – we decided it was the perfect opportunity to look back at the film adaptations of video game franchises over the years.
If a game becomes popular, you can bet your bottom dollar some Hollywood exec is already rubbing his hands at the prospect of taking it to the big screen. And you can be assured that Uwe Boll has already inquired about directing it. Either way, in almost every case, the scripts are rushed, the actors have little thespian talent, and movie-goers are almost always left disappointed. It rarely stops us watching them, though. Sometimes, they're so bad, they're good. Vulture Central's local fleapit, even makes a virtue out of bad but good films and has seasons of them.
Lest we forget, if a game concept is too bonkers for Tinsel Town, chances are, some fan will probably knock something up anyway – a Pac-Man movie being the latest example. So here's a roundup of several terrible films based on video games that perhaps weren't so terrible. Oh, and we're using the new industry standard Boll-buster ranking here, so the higher the rating, the worse the film. Hadouken!
Doom (2005)

id Software's classic FPS should never have been made into a movie, it's as simple as that. A group of elite soldiers head off to Mars on a mission to find out what happened to the inhabitants of an ancient city discovered through a portal in the Nevada desert. Sound familiar? No, because this has barely no relation to the game whatsoever.
Other than a 15 minute section where the film's protagonist traverses the area in first-person-shooter mode, the connection to Doom – or Doom3 to be exact – is loose at best. Depth to both character and script is fairly non-existent and the less said about Dwaine "The Rock" Johnson's acting the better. Whatever he's cooking, it certainly isn't an Academy Award nomination. Crud like this makes me want to shoot the telly with a BFG.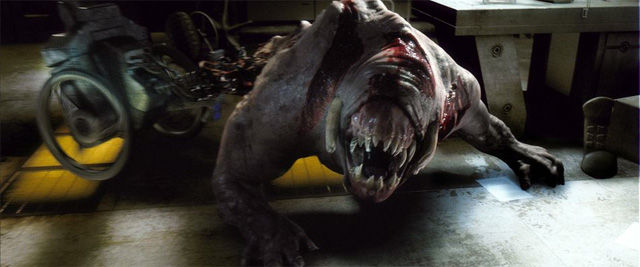 Boll-buster Rating 80%
More info IMDB
Double Dragon (1994)

Here's another video game movie with such a unattached connection to the game, its title is barely warranted. Sure, the two main characters bear the same names and wear blue and red outfits like Player 1 and Player 2 respectively. Heck, a couple of the enemies also bear resemblance to their gaming counterparts, but taking a side-scrolling beat 'em up to the big screen is a tall order.
With an overly cheesy script and pathetic storyline featuring the protection of a broken medallion called Double Dragon – which was certainly not a feature of the game – the film was critically panned and flopped in the box office. Subsequent VHS and DVD versions have since been discontinued. Proper lame, as usual, but you knew that already, right?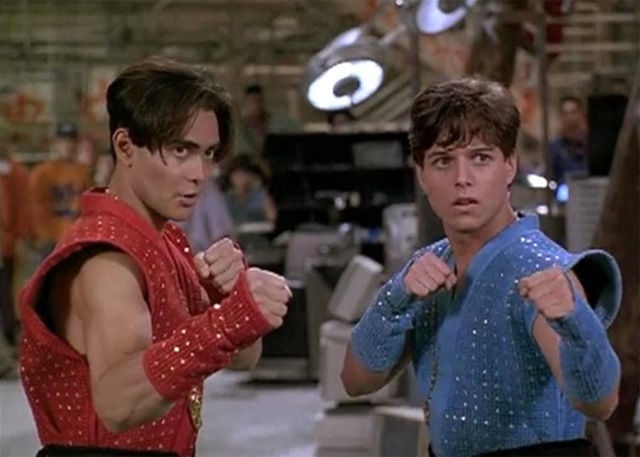 Boll-buster Rating 100%
More info IMDB
Hitman (2007)

While Hitman draws upon several elements of the game and certainly packs a punch in terms of action, the film itself is bland and generic. Saying that, if mindless films full of blood, smut and explosions are up your street (of course they are) you'll probably find enough in Hitman to keep the eyes propped open.
Agent 47 does show far more emotion in the film than his complete lack of it in the game, but still retains the level of cold-heartedness required to be a successful assassin. And while it's no Oscar performance, Timothy Olyphant takes to the role rather well. Hitman still falls into the category of catastrophic, but as initial expectations were at rock bottom due to the nature of video game movies, I was marginally surprised to find that I made it through the film without snoring.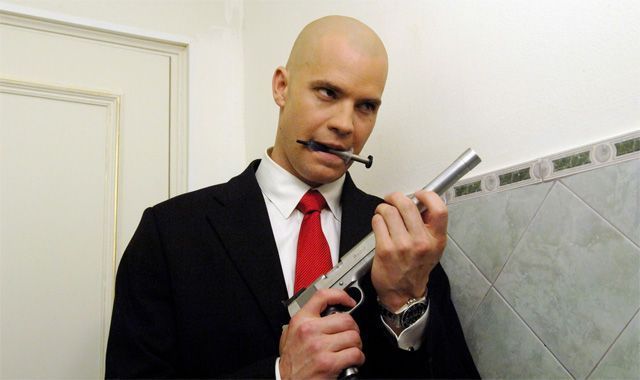 Boll-buster Rating 60%
More info IMDB
Max Payne (2008)

Being such an avid Max Payne fan meant that despite already knowing this film wouldn't cut the mustard, there was no way I'd give it a miss and even spent my hard-earned to see it at the cinema. Following that experience, I swore never to visit the flicks again to see a video game adaptation.
Michael Madsen was the obvious choice to play the bitter detective and while the Reservoir Dogs star may not have even auditioned, casting Marky Mark Wahlberg in his place was an abysmal decision. With Sam Lake – author of the video game – overlooked in favour of Beau Thorne for screenplay duties too, it was predictable this would be a complete disaster.
Terrible script, weird unforgivable 'supernatural' storyline and absolutely none of the noir-esque essence of the game was evident at all. Not even any John Woo-style action scenes for that matter. I felt sick without Remedy.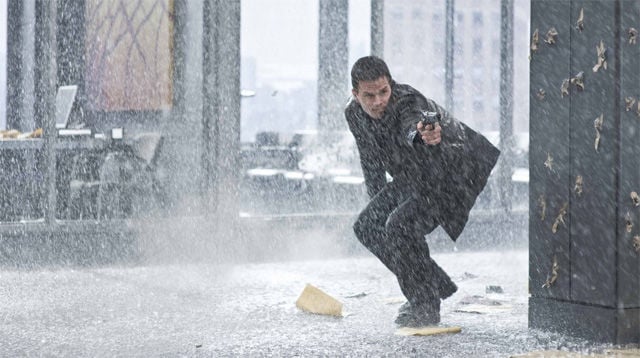 Boll-buster Rating 70%
More info IMDB
Resident Evil (2002)

This survival horror provides few scares, there's a lack of gore and the walking corpses are unconvincing. That said, I'd still rate it as one of the better movies in this list, taking a proverbial dump on Uwe Boll's zombie crapfest House of the Dead.
Certainly, compared to what it's up against here, Resident Evil comes out looking like quite a polished turd production. However, it never reaches the thrills of a George Romero flick – ironically, he pulled out of the project early on.
This first Resident Evil outing, was also one of the few video game adaptations that turned a significant profit in the Box Office. Sequels were inevitable – which have unfortunately become progressively worse – but its success also convinced movie studios to snap up the rights to more video games. Oh dear. Marilyn Manson's soundtrack wasn't so bad, though.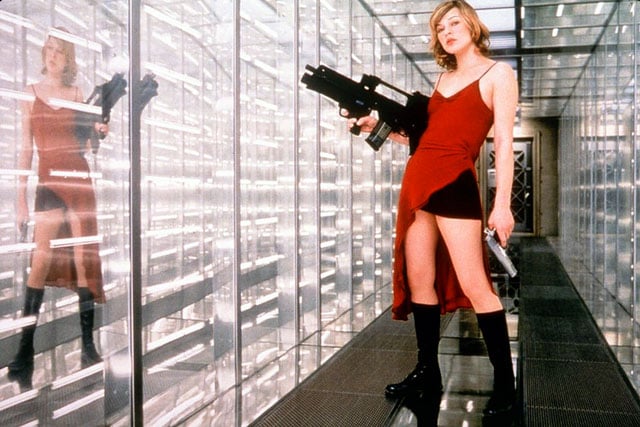 Boll-buster Rating 50%
More info IMDB
Silent Hill (2006)

Decent special effects and arty directional moments give Silent Hill a positive spin, but while the game series is up there with Dead Space for providing serious shit-yourself moments, the feat isn't really repeated here. Instead, the director teases goose pimples by trying to capture the eerie nature of the game, along with a heavy dollop of gore at times.
While loosely based on events in the video game, even die-hard Silent Hill fans are likely to be bamboozled over the film's puzzling plot.
Either way, it's probably one of the better crossovers, but as with most video game movies, is let down by bland acting and dreary dialogue. The film doubled its money in the Box Office though, so stay tuned for a 3D sequel, set for screens this year and said to bridge the movie's story closer to the game's mythology. We'll see about that.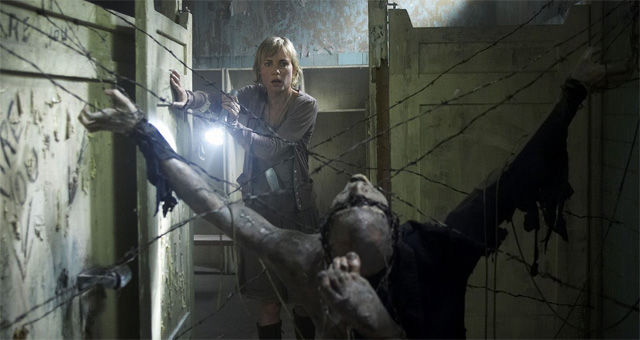 Boll-buster Rating 40%
More info IMDB
Street Fighter (1994)

When you take a fighting game and turn it into a movie, there aren't many directions you can take. Mortal Kombat and Dead or Alive both went down the route of plots focused on martial arts contests, but packed less of a punch than a John Prescott retaliation.
Street Fighter, though, sees Guile - played by Van Damme - head off to the country of Shadaloo to track down General M. Bison and his various captives. It's an extremely shallow plot, but at least tries to incorporate all of our favourite characters from the Capcom classic in one form or another, without the ultimate fight competition factor.
As a nipper, I actually enjoyed the movie, using my over-inflated imagination to throw Sonic Booms around the front room. But after seeing a rerun a few years back, realised just how abysmal the film actually was. Even Kylie Minogue - who played Lieutenant Cammy in the movie - admitted such, apologising publicly for starring in such an awful flick.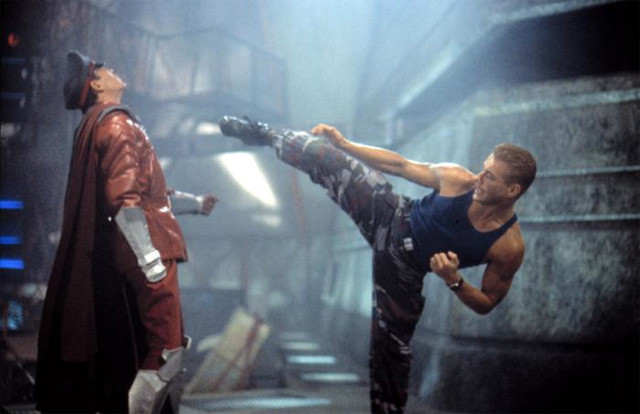 Boll-buster Rating 90%
More info IMDB
Super Mario Bros. (1993)

Here's another video game movie I hold close to my heart because I was still in short trousers when it was first released. After seeing the film recently it's clear now why it was so critically panned. Yet despite the dated effects and abysmal level of cheese, the youngster I watched it again with was overawed – proving, as if there was any doubt, that this is definitely a film for kids.
Super Mario Bros. was in fact the first Hollywood film to be based on a video game and set the bar rather low for the flurry of shoddy game-based movies to follow. Say what you will, but Bob Hoskins and John Leguizamo were perfect for the roles of Mario and Luigi respectively, and while the late Dennis Hopper's portrayal of King Koopa was overly theatrical, it certainly fit the film's comical tone well.
Still, for the more mature audience, SMB could have and probably should have been much better than this and it would be interesting to see the direction it would take if the concept was revisited. After such a poor showing in the Box Office, though, don't hold your breath.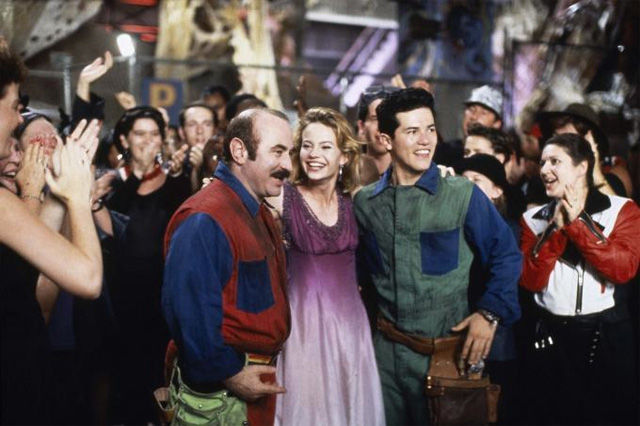 Boll-buster Rating 80%
More info IMDB
Tomb Raider (2001)

The Tomb Raider movie makes plenty of references to moments in the Eidos classic. Yet in keeping with the game-movie tradition of being pretty dire, it also raises the bar with reasonably exciting action scenes and moments of bouncy brilliance. It's no Indiana Jones, but for a mindless film full of special effects, Tomb Raider ticks plenty of boxes.
Angelina Jolie was perfect for the portrayal of the sexiest video game character of all time too. Can you imagine anyone else playing Ms. Croft so well?
This genre of game is probably one of the best for adaptation and gives plenty of scope for action, exploration and mysticism. I would say it was unfortunate that Sony's plans for an Uncharted film continue to stall. Apparently, the writers of Disney's National Treasure are the latest in the the frame for penning duties. Still, let's not kid ourselves on the likelihood of it being a complete flop. I do want more Nathan Drake, but let's keep him tied to the PlayStation for now, at least.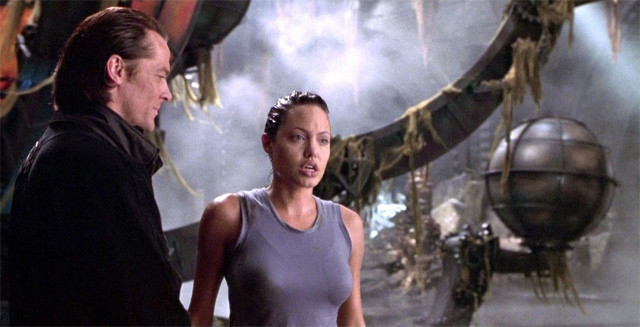 Boll-buster Rating 50%
More info IMDB
Uwe Boll movies

The infamous director has such an affinity for making films based on video games, that we decided to give him his own section in the roundup here. Of course, the dubious director is hardly regarded with much esteem in both gaming and movie-making communities, as almost all of his movies have flopped big time.
Titles such as Bloodrayne, Dungeon Siege and Alone in the Dark all turned out to be spectacular failures, financially. Furthermore, his attempts at making Far Cry and Postal adaptations took the biscuit. The former cost a reported $30m to produce and couldn't even scrape $800,000 in the Box Office, while Postal – which cost $15m to make – barely recovered $150k. Ouch.
With such bad form, it's little surprise Blizzard laughed away Boll's approach to direct the upcoming World of Warcraft film. "We will not sell the movie rights, not to you – especially not to you," was the company's line.
Well, as they say, if at first you don't succeed, try, try, try again. Unless you're Uwe Boll, of course, who by now should probably consider leaving the video game-to-movie market well alone. ®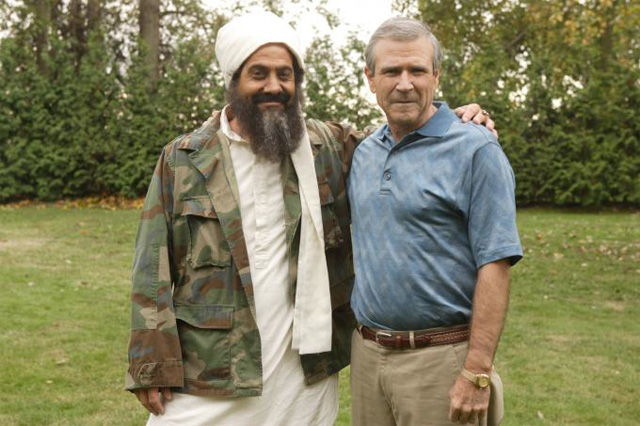 Boll-buster Rating 100%
More info IMDB