Original URL: https://www.theregister.co.uk/2012/08/27/legos_not_for_girls/
It's Lego's 80th birthday party, but only the boys are invited
Girls get pink-boxed dollhouses, boys get to build
Posted in Policy, 27th August 2012 10:06 GMT
Comment Imagination-fostering Lego is 80 years old this month and far from its roots as a creativity-inspiring construction toy for girls and boys.
Way back in 1932, Ole Kirk Kristiansen, a Danish joiner and carpenter, found he wasn't making enough money from carpentry anymore and decided to try making and selling wooden toys instead. Although he didn't know it yet, he was on his way to building the Lego company, which would eventually have some of the most recognisable and long-lasting toys in the world: bricks and yellow minifigurines.
The whole story, from setbacks that included two fires, a world war and plain old hard times, is told in a charming video animation (above) released by Lego for the anniversary. If you believe the cartoon, the Kristiansen family kept reinventing Lego until they came up with the iconic bricks that are still around today by watching their own children play with the toys the factory built. And Lego today says that it spends a lot of time finding out exactly what it is that children want so it can give it to them.
According to that research, girls aren't into Lego. Poul Schou, senior vice president of product group 2, told The Register that Lego was for boys, not girls, because although both sexes loved the larger preschool bricks of Duplo once the girls hit five, they weren't interested in construction anymore.
"We have seen that girls seem to be less interested in continuing with our products when they get to four or five years old so we don't really get them into the Lego system," he said.
Here at Vulture Central, that seemed really odd. Not only did everyone in the office, regardless of gender, remember playing with and loving Lego throughout their childhood, for the most part, their kids, both boys and girls, love it as well.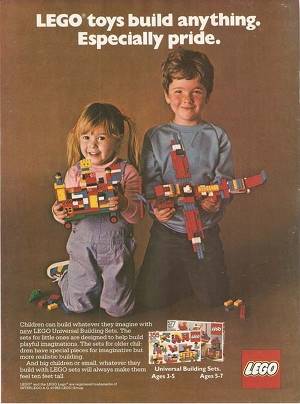 A 1982 Lego magazine ad
Lego was reluctant to explain its research methods to El Reg, but claimed that it knew that girls don't like the Lego sets that are available for over-fives.
"We have a department doing extensive research and consumer surveys. This is conducted on a regular basis globally, so we have a great insight," the firm said. "We do not however disclose detailed information on this."
Schou said that the company got "a lot of feedback from boys and girls". The kids are encouraged to go online to talk about the products they buy and what age they are, and the boxes often include incentives to answer Lego survey questions as well.
Of course if girls aren't buying Lego stuff, they won't be answering any questions, which would be a kind of answer in itself (although whether the answer would be "Girls don't like Lego" or "Girls don't like surveys" would be hard to figure out).
'Welcome to beauuutiful Heartlake City'
Equipped with its mysterious research, Lego decided to do something to entice girls to buy its products. That something is Lego Friends, a pastel pink and purple world where mini-doll characters can indulge their vanity at the local beauty salon, cook and bake at the cafe or pet animals at the animal hospital.
Aside from its nods to every stereotype going about what it is that girls should be doing - cooking, playing house, caregiving, taking care of their looks so they can be sure to bag a man some day - the Friends sets seem to do their best to take actual construction out of girl's play. And that's caused a lot of worry for parents, who are well aware that Lego has been shown to have a whole host of benefits for kids, including helping spatial reasoning, fine motor skills and maths, not to mention encouraging independent play and accomplishment.
With Friends, the familiar green bases are there to build on, but instead of constructing the cafe, pet parlour or treehouse from bricks, whole walls and other big pieces are used to minimise the phase where the girl actually builds anything.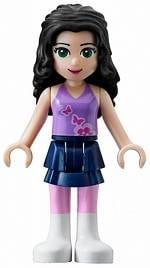 Then it's basically a straight-up doll set with different characters that are "mini-dolls" instead of the usual yellow-headed minifigs. The traditional minifig was basically genderless for a long time before the advent of Lego systems with more detailed stories like Lego Pirates, or from the movies like Lego Star Wars. In those systems, minifigs were given details like eyepatches, more expression and closer resemblance to the movie characters they're supposed to represent.
In Friends, that animation has been taken one step further. Instead of any kind of minifig, the set has dolls that are taller and look more like adult women, with curves and skirts.
Up until the early '80s, Lego was clearly marketed to both boys and girls. Ads in the early 1980s still show girls and boys building and playing together with the bricks, although most often with the general bucket of bricks concept instead of the systems.
Lego systems are the different lines of the toys that are seen nowadays, Lego Star Wars, Lego City, Ninjago or Lego Friends. Each set from a system fits into that world, although of course the bricks are compatible across the ranges.
Lego City is the modern incarnation of basic Lego, which started out with sets mirroring real life - houses, cars, aeroplanes - and then moved into the occasional fantasy set like castles with knights.
Ninjago... FIGHT!
Now that Lego comes in systems, it's clear to see that the bricks are marketed at boys. Ninjago, one of the Danish firm's most popular lines, has grown out of the old Lego Ninja system.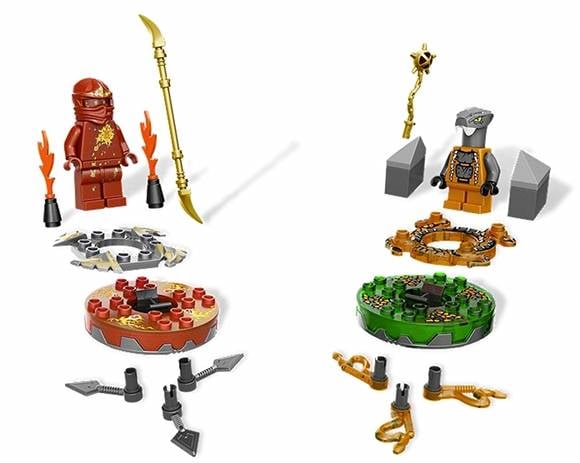 With Ninjago, boys collect different minifigs that they can fight with, placing the little Lego dude on its "spinner" and using a card game to decide what weapons it can use. Then the battling boys spin the minifigs at each other to try to knock the opponent's Ninjago off its spinner.
The whole thing mirrors the craze for Japanese-style card games and toys that started with Pokemon - using the cards to give yourself or an avatar powers or special skills that help you defeat your opponents - basically role-playing games with props.
There's still building in Ninjago and that's still the most popular bit of the system, Schou said. But the spinner battle scenarios show that Ninjago is aimed at boys, as do the adverts for the toys.
Even in Lego City, a less obviously gendered environment, the focus is on action sets - ambulances, police and criminals, firefighters - and crucially the minifigs are all male, even though there are women in those areas in real life.
In fact, the evolution of the minifig takes Lego all the way from its unbiased past into its gender-specific, morally unambiguous future. The minifig's features were originally just the yellow head with a smile, nothing else.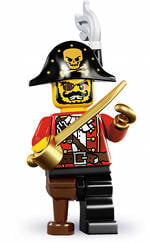 Now evil minifigs have stubble, female minifigs have painted red lips, a number of minifigs are skin-coloured instead of yellow and of course, Lego Friends has the minidoll.
Schou says that the Friends line is successful, although he admits that some girls are interested in other lines, particularly the City line, the most realistic of the boys' systems. He calls Friends a version of City for girls, but why do girls need their own city? And why is it populated with gender-specific activities?
"The Friends line is based on very deep dialogue testing with girls from five years and upwards on what they really want to have," Schou claims.
Again, Lego won't tell The Register how it conducts its research, but just before Lego Friends was launched in December 2011, the firm told Bloomberg that the research for Friends was the same research it did back in 2004 and 2005 when the company started to lose money for the first time.
What do kids really want?
Whether the firm had overreached itself with its Legoland theme parks, didn't have enough modern stuff to support its core toys like the video games it has now or was just being poorly managed, Lego started to lose money in the early 2000s.
The company brought on a new CEO, Jorgen Vig Knudstorp, a former McKinsey consultant, to turn things around. Knudstorp outsourced the company's theme parks to Merlin Entertainments Group and restructured the firm financially to get it running more smoothly. He also got the company doing more market research with children to figure out which products were working.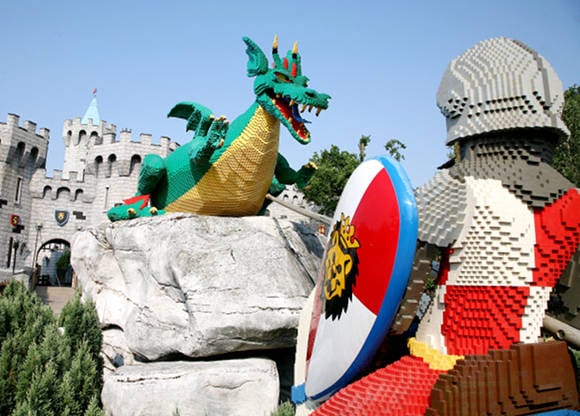 "The biggest issue we had was in early 2000 where we were actually losing money, coming out of 30 years of constant growth and constant profit growth," Schou said. "Then suddenly in 2000 to 2003 we were faced with a number of difficult years. And I think the biggest mistake, the biggest challenge we had at that time was that we actually lost our interest in boys in our core group.
"We didn't spend time with them in dialogues on how should an ambulance look, how should a police car look. To get out of that crisis we started looking outside a lot more and listening to the boys, we had lost touch with our consumers," he added.
That's what Knudstorp started, getting product designers and sales strategists from within the company to team up with outside consultants and basically embed in small teams with families to see how boys and girls played, according to Bloomberg. And it's this sort of research that apparently led to Lego Friends.
Leaving aside issues of how many girls could conceivably be covered by this research, what nationalities they are or any of the other myriad statistical minefields that could be involved, if Lego goes into houses to see how girls are playing in 2003, it's already 20 years since they gave up marketing to girls so they're going to find that girls aren't playing with Lego.
What the girls will be playing with is dolls, which by the way, this humble hack is not condemning. Playing with dolls is a good idea, even boys with G.I. Joes know that. The problem is that Lego found a trend it had started and is now perpetuating that trend, to the detriment of girls who might like to have better spatial reasoning and not grow up with the sense that boys work in hospitals and girls do each other's hair.
Schou said that he guessed the ratio of boys to girls interested in construction was maybe 8:5. Those seem like odds that are worth investing money in to make actual construction toys for girls, instead of Lego-branded dolls and dollhouses.
Big pieces for little hands
Meccano, another well-known construction toy brand, said that its products were pretty gender-neutral, although it admitted that its biggest audience was adults.
"Research commissioned by Meccano in France indicates that purchasers are predominately adults, of which 48 per cent of buyers were female," the company told The Register.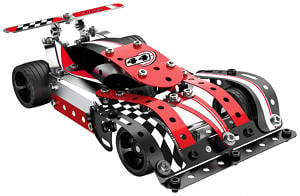 Meccano says that boys do buy more of its sets than girls, but it reckons that's down to a gender bias in parents rather than in its marketing. But it hardly seems fair to blame the parents when every toy shop in the world has very clear lines of segregation. Lego and Meccano sit in the boys' aisles, not in the pinker-than-pink girls' aisles.
Marketing works, that's why companies do it, and by clearly marketing Lego as for boys unless it comes in a pink box, Lego is telling toy shops where to stack its products and thereby telling parents which toys belong to which of their kids. And those TV ads liberally sprinkled through the Cartoon Network tell the kids which toys to pester their parents to buy for them.
In fact, that kind of marketing even works on competitors. Meccano says that it markets its products without a gender bias to reach the biggest possible audience. But interestingly, one of Meccano's recent products is doing the stereotypical girl thing - the Construction Pink Toolbox. So why did Meccano suddenly feel the need to have a girl-specific set?
"The Construction Pink Toolbox was developed following a market trend initiated by other construction toy manufacturers," the company said, "like Lego and Mega Bloks." ®