Original URL: https://www.theregister.co.uk/2012/08/23/akihabara_decline_and_fall/
Akihabara unplugged: Tokyo's electric town falls flat
Reg hack finds fancy dress maids playing darts, but few unique gadgets
Posted in Business, 23rd August 2012 22:45 GMT
Special report Tokyo's Akihabara district may be fabled the world over as a geek wonderland and a tech writer's dream, but the reality as El Reg found out last weekend is rather different.
Step out of the station's "Electric Town" (denki machi) exit today and it's difficult to see what all the fuss is about.
Along spotlessly clean pedestrian precincts you might spot the odd PC or computer parts store but for the most part it just looks like the rest of Tokyo – restaurants, cafes (more of which later), pubs and bars jostle with karaoke emporia, book shops and endless branches of the ubiquitous 7-11.
Cross the main thoroughfare – Chuo Street, which bisects the district – and the streets get narrower, the otaku (geeks) a little thicker on the ground and it's all generally a bit more "Akiba", as the locals call the area.
You'll see the odd store here devoted to electronic parts, used PCs, smartphone accessories, gaming gear and even spy cameras, but still – where's all the cutting edge tech? Where's the unusual and bizarre gadgetery we've been led to believe only Japan can produce thanks to the curious Galapagosization of its technology industry?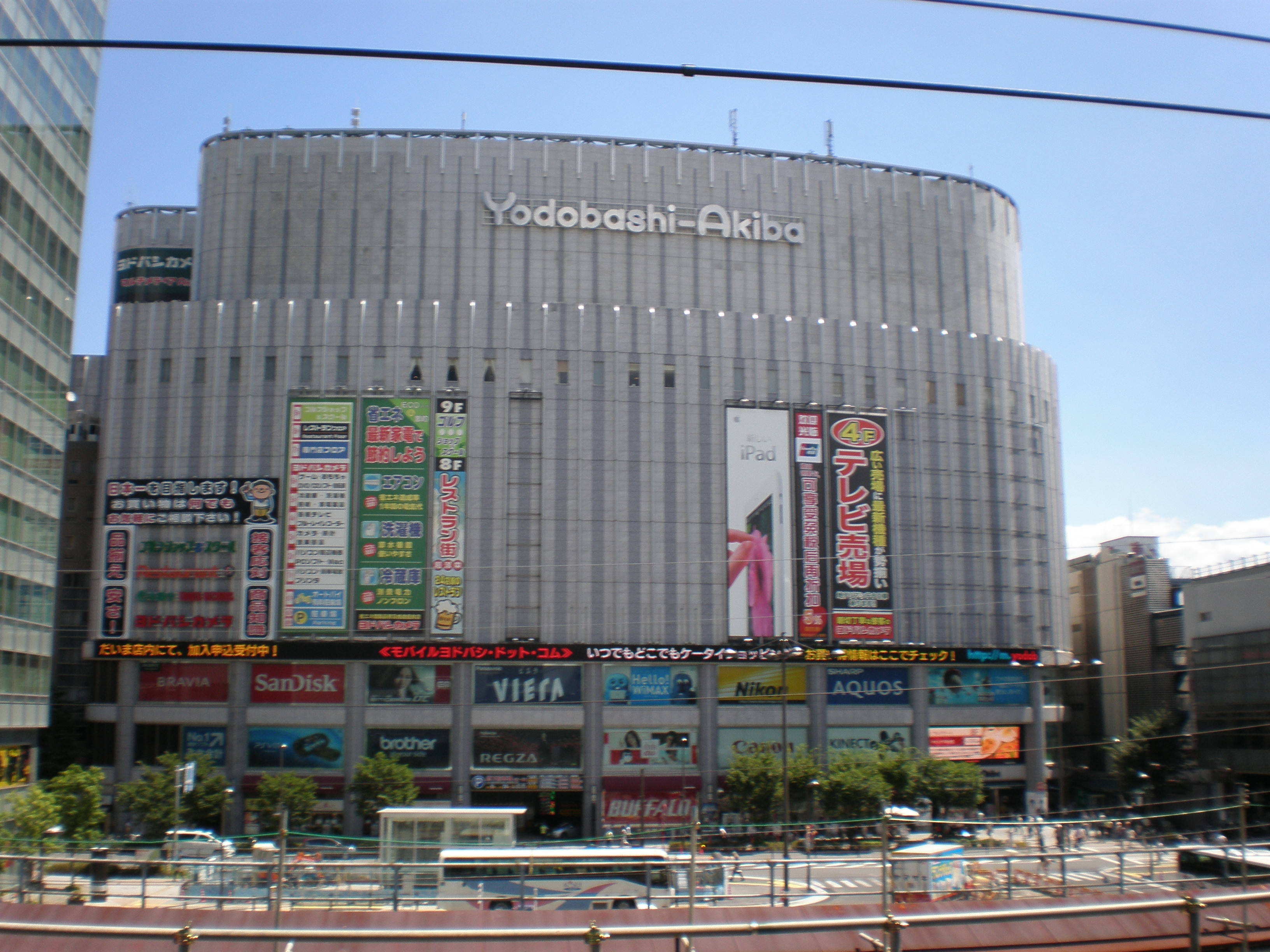 Click to enlarge pics
The answer lies partly in an overzealous mayor who has for several years been driving out the old electronics shops to replace them with shiny glass and metal tower blocks like Akiba Ichi – filled restaurants and offices – or gigantic family-friendly mega-tech department stores like Yodobashi Camera.
The independently owned hole-in-the-wall shops that used to crowd cheek-to-jowl around the entrance to the station have been swept away in the name of redevelopment – pedestrians can't even smoke on the area's streets any more, aside from in specially designated 'smoking rooms'.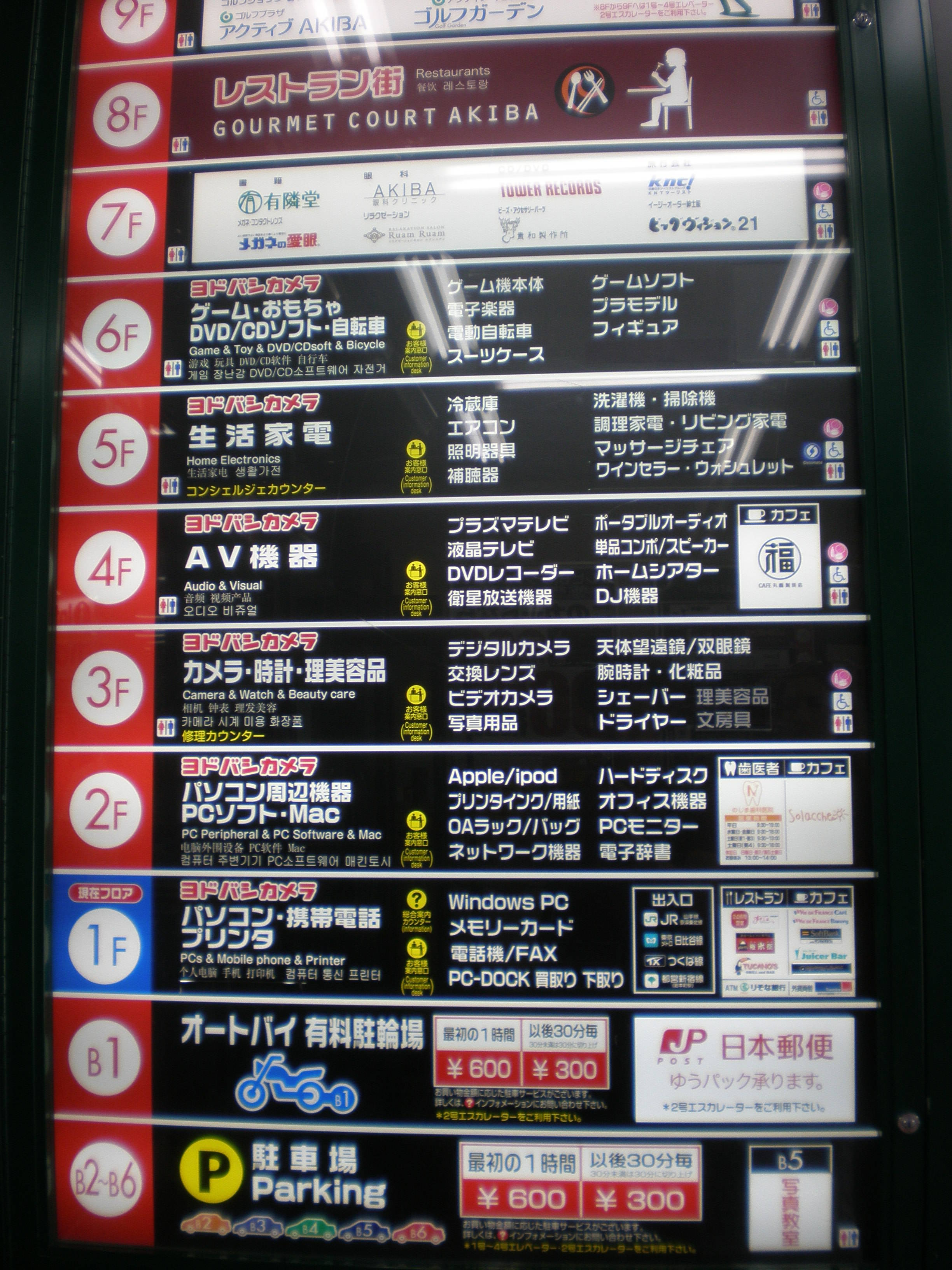 Yodabashi Camera is typical of the area and Japanese consumers' changing attitude to tech – it's clean, bright, refreshingly air-conditioned on a roasting hot August Sunday, and contains eight floors of tech goods. You can get everything here from iPods, to PCs, to printers to video games but nothing sets the pulse racing.
Blast from the past
It wasn't always like this, as Japan-based web and mobile consultant Serkan Toto explained to The Reg.
"I was in Akihabara the first time in 1999 and back then the area was awesome. DVDs just came out but were to be found everywhere, in addition to the world's first web-enabled phones by Docomo, the coolest retro games, and tons and tons of electronics of course," he said.
"For example, I remember a navigation system from Panasonic that had the data stored on DVD and displayed Tokyo in 3D - again, in 1999. Today Akihabara is less grungy, less geeky – at least for techies and gamers – and more family and tourist-friendly."
To blame the local mayor for this turn of events, however, would only be telling half of the story.
IDC research VP Tomoaki Nakamura explained to El Reg that the area's waning tech footprint can be seen as evidence of a maturing market, after first the appetite for commodity electronics in the 70s and then home PCs and notebooks in the 90s propelled Akiba to regional and international fame.
"In the technology area, the smartphone era has come and there is so little room for customising those gadgets, other than bumpers, protection films and other accessories," he explained.
"But the most obvious reason why those small components shops are shut down is due to large constructions in the area and internet commerce, where people come to Yodobashi Akihabara to actually look at and touch the products and then order the products from home. Amazon delivers most of goods within a day for free – the price is much cheaper than the real mega shops."
Maids, manga and darts
So if there's not much tech of any noted on show in Akihabara, what's all the fuss about? Well, the area has definitely adapted into something altogether more strange and uniquely Japanese.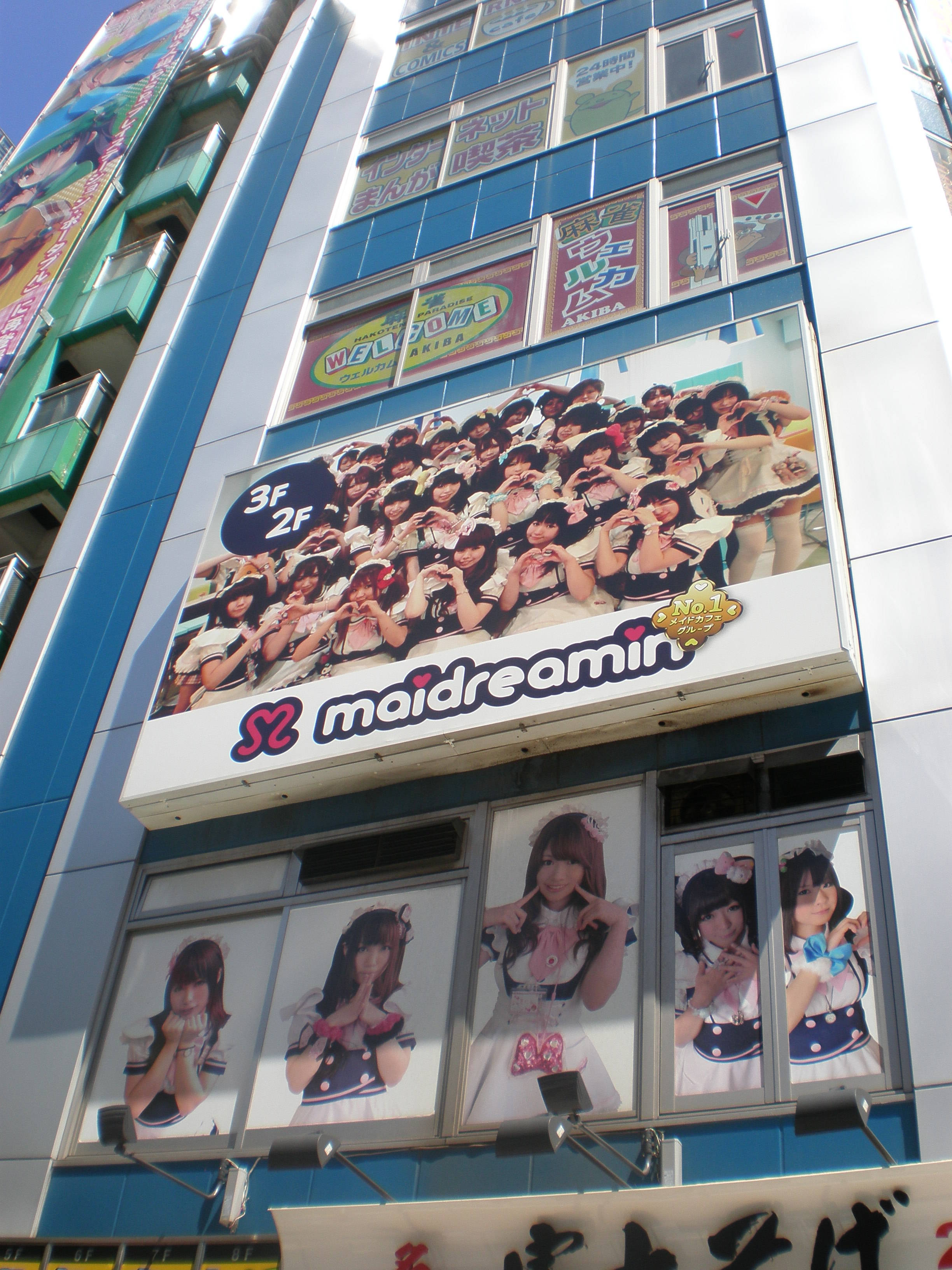 Taking root initially thanks to the same otaku who visited Akihabara to build and pimp their own computers, shops and cafes devoted to manga, cosplay and anime now dominate the area, turning it into a new Mecca for the nation's comic book, dressy up, cartoon geeks.
If one also lumps in stores devoted to collectibles, or 'Hobby shops', which are frequently devoted to manga and cosplay themes, these cultural oddities now make up the vast majority of Akihabara.
Possibly the strangest to the foreign visitor is the phenomenon of the Maid Café. Spawned originally from the cosplay (basically fantasy dressing up) genre, these hang-outs are regular cafes serving regular drinks and food, except the punter is served by a girl wearing usually a French maid outfit.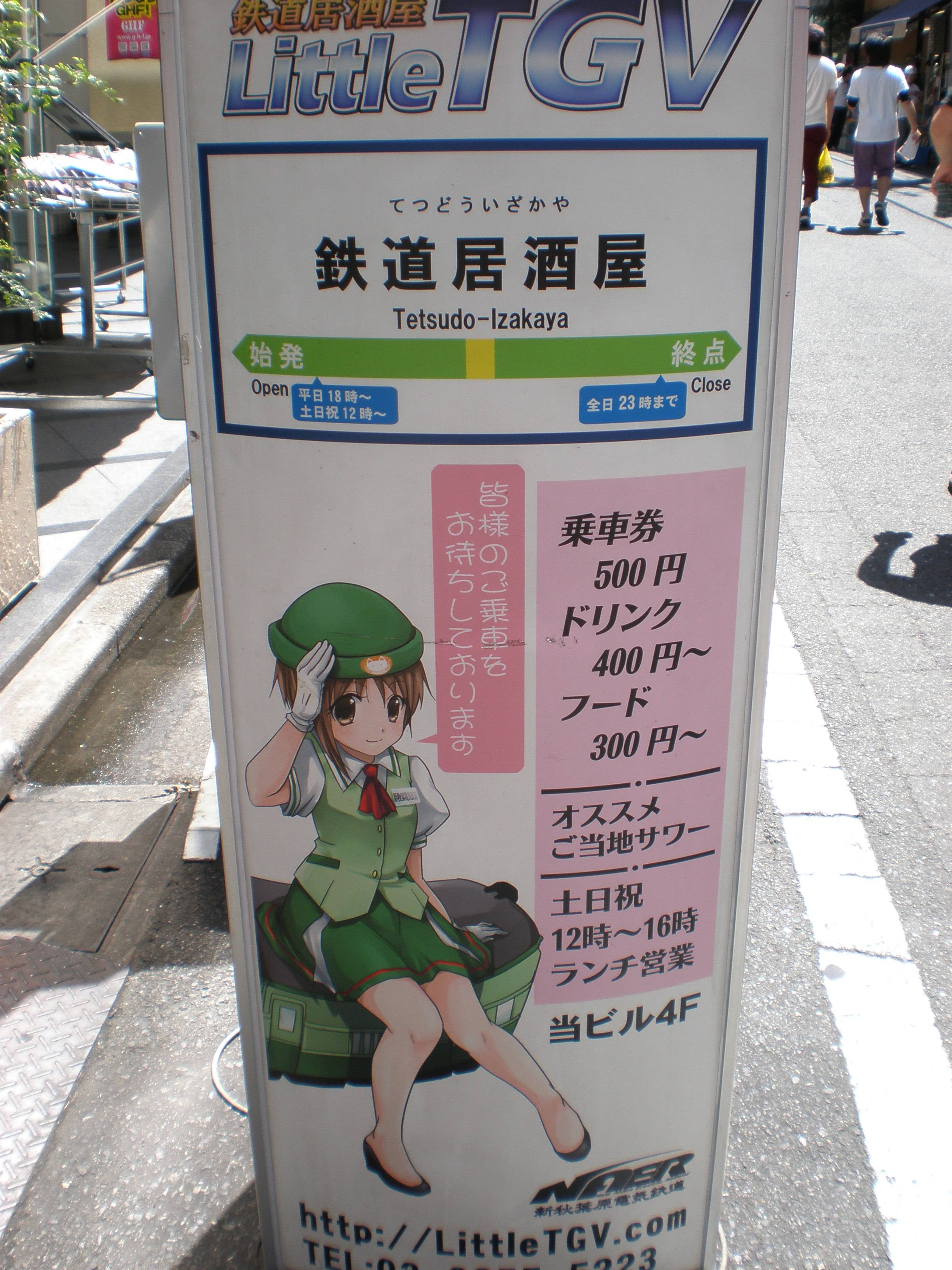 Beloved of certain otaku due to their talismanic appearance in many manga and anime series, these maids behave in an exaggerated deferential manner to their customers. When we arrived at one particular establishment we were greeted with a phrase which translates as "welcome home master".
Food and drinks could be ordered with the tinkle of a strategically placed bell on the table and food was decorated with quite ridiculous flourishes.
A ketchup heart adorned my omelette with rice, for example.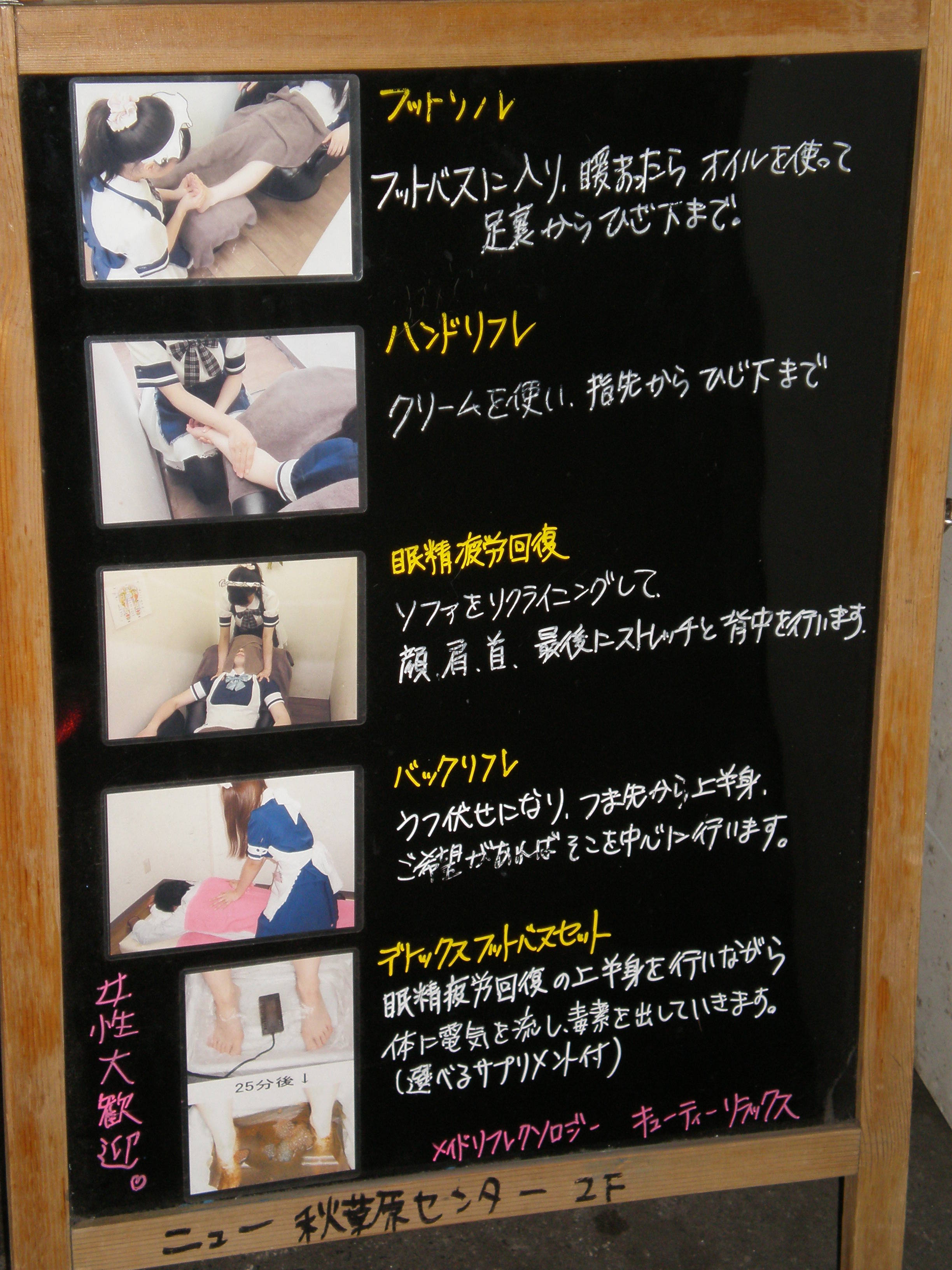 It must be said that despite such vaguely sinister Lolita/S&M overtones these establishments are very much above board, although one advert for a Maid massage looked a little more dubious.
Sadly we were not able to snap the inside of the café and those maids on the streets touting for business like downmarket geisha were equally unhelpful. However, you can see from these pics the kind of thing we're taking about.
They even have themed Maid Cafes – one of which allowed punters to play said maids at darts, while the other catered to trainspotting otaku with a TGV-themed café.
As always with such sub-cultures in Japan, and elsewhere to be honest, smut is never very far away. The AV Factory depicted in this pic referring to porn, or 'adult videos' rather than audio visual cabling.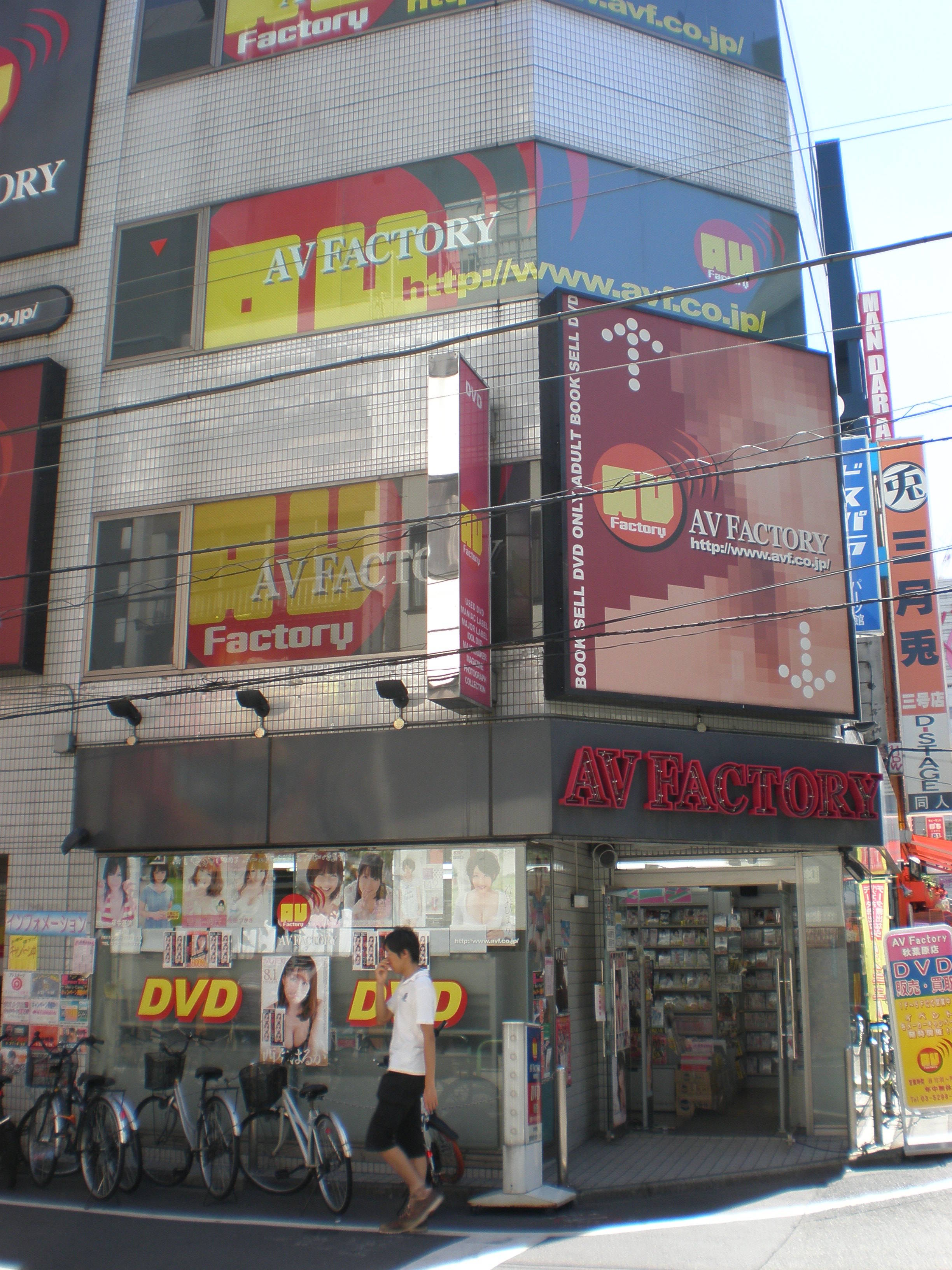 First Akihabara, then Japan?
It's easy to speculate that Akihabara's decline as a tech centre is symptomatic of the dramatic fall of Japan's tech giants such as Sony and Sharp on the world stage, but the truth is more complex, according to the analysts.
Gartner research director Hiroyuki Shimizu told The Reg that such big name brands have suffered over the past 20 years from the commoditisation of electronics, and stiff competition from Taiwanese and Korean manufacturers.
"However, we consider that the biggest reason why the Japanese electronics industry is getting weak is the strict employment policy in Japan. It is almost impossible for Japanese companies to flexibly restructure their human resources. It is also difficult to close factories in Japan," he added.
"In the global electronics market, companies focus on their differentiators. However, Japanese companies focused on the segments where they have plenty of human resources and large assets."
IDC's Nakamura strongly disagreed that Akihabara's fading tech footprint could be linked to that of Japanese companies globally.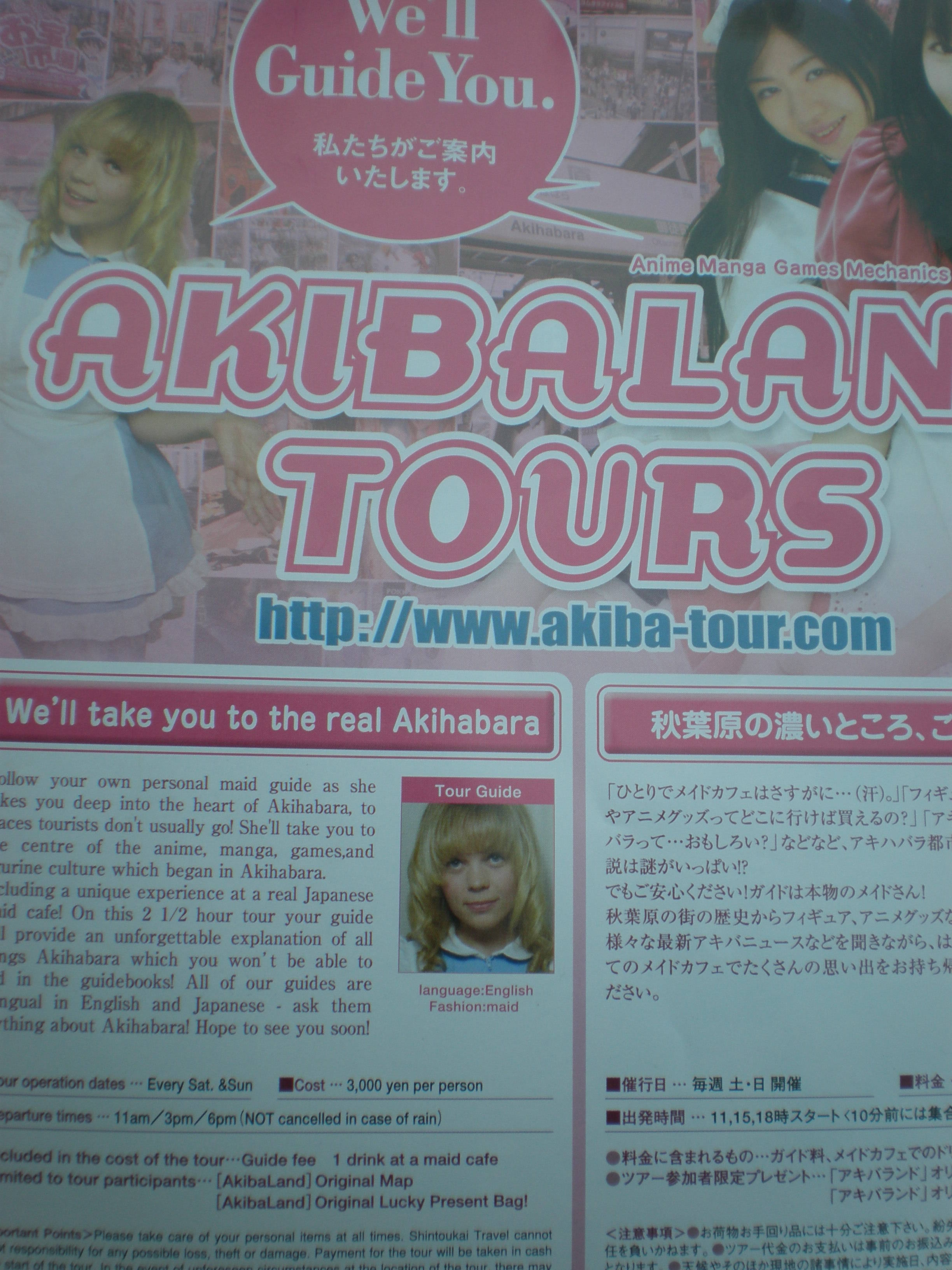 "The 'hot products' in Akiba were always imported from outside of Japan. Products were large enough and standardised enough that there was huge room for replacement of components for enhancing the user experience," he told The Reg.
"There was little relation to Japanese technology industries then. Japanese tech firms were
trying to sell large TVs and stereos and commodities but those were not hot products in Akihabara. Now the PC market has reached maturity, other trends have come to Akihabara."
It looks like they're here to stay too. They even do guided tours of Akiba's otaku hotspots. Or how about a master class in "cute decorative sushi roll making"? No? Ok then. ®