Original URL: https://www.theregister.co.uk/2012/08/22/ten_low_end_android_phones/
Ten Androids for under 100 quid
Call for change
Posted in Personal Tech, 22nd August 2012 07:00 GMT
Product Round-up It feels like yesterday smartphones were a luxury only afforded to those with sexy salaries, but as high-end devices push their predecessors down a peg – these yesterday's men are there for the taking for those on a shoestring.
There's a fairly wide choice of attractive handset for less than £100 but you'll not find an iPhone or quad-core NFC-equipped powerhouse among them. Still, the functionality of budget blowers is alot less embarrassing these days. Qualcomm processors feature on all of these handsets – apart from the Broadcom-powered Galaxy Y and Smart II – and although the company has updated its lower power S1 Snapdragon processors, you'll need to be aware that some of these models don't feature revamped chips but may be running state-of-the-art components... circa 2010 or later.
As always, you get what you pay for so let's have a look at ten utterly affordable Androids.
Alcatel One Touch 990

Powered by a first-gen 600MHz S1 processor, the OT-990's ageing innards here still have some life in them running Android 2.2 Froyo. The 990's 3.5in, 320 x 480 display does come across a little pixellated but things could be worse – browsing, reading emails and watching media clips was manageable without too much disappointment and only occasional lag.
Its weighty body feels robust too, but the thick, glossy plastic casing picks up the fingerprints easily and having to remove the battery pack to reach the microSD port isn't ideal. With plenty more on offer these days for the same outlay, you'd expect the price to be even cheaper by now.
If you're hellbent on getting an Alcatel though, it's certainly worth investing a smidgeon more on the OT-995, which snagged the Editors Choice award in our sub-£200 Android category.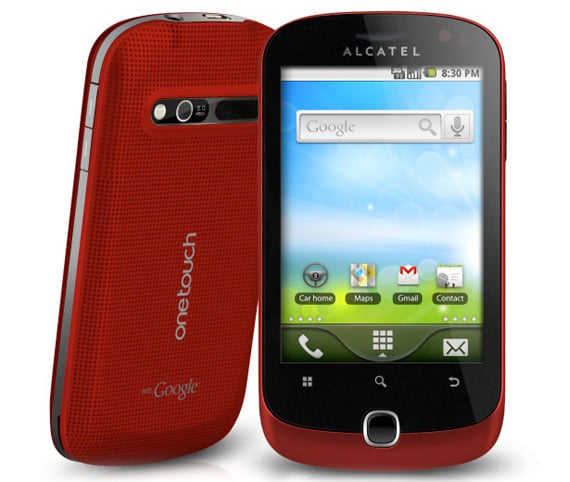 Reg Rating 65%
Price £94
More info Alcatel
HTC Explorer

Given its autumn release last year, the age of HTC's tiny-bodied Explorer is reflected in its current price. Yet its cute form factor and clip on rubber casing maintain their appeal. The 3.2in display hosts the 320 x 480 pixel resolution without too much fray in quality and thanks to a current 600MHz S1 processor, the Explorer ticks away smoothly enough.
At 3Mp, the camera leaves much to be desired, as does HTC's Sense 3.5 UI, although the latter is a matter of taste and Android familiars will soon become accustomed to its layout. While browsing the web could be faster, net-use was by no means a bother and while the HTC Desire C – which can be picked up for less than £100 too if you shop around – brings more to the plate, the Explorer remains a credible choice for those with small pockets.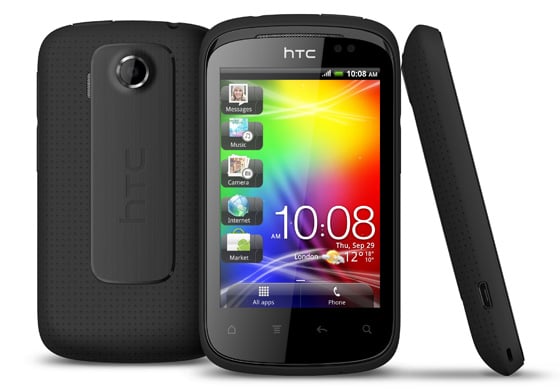 Reg Rating 80%
Price £80
More info HTC
Huawei Ascend G300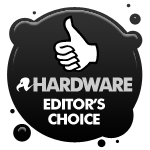 Huawei's first major do-it-yourself smartphone release is a surprising gem of a blower, particularly in terms of display. While some rivals also feature resolutions of 480 x 800, none of them boast the G300's 16m colour palette, a trait that brings real vibrancy to its 4in screen.
The handset also dominates the budget blower category in terms of processing power, thanks to its current-gen 1GHz S1 chip, usually reserved for more mid-range priced devices. Running Android 2.3 Gingerbread it's extremely responsive, without a twitch. Even though there's no front-facing camera for video calls, the G300 raises the bar with what to expect when spending less than £100 on your blower. It's a little weight at 140g but it doesn't get much better than this for the money.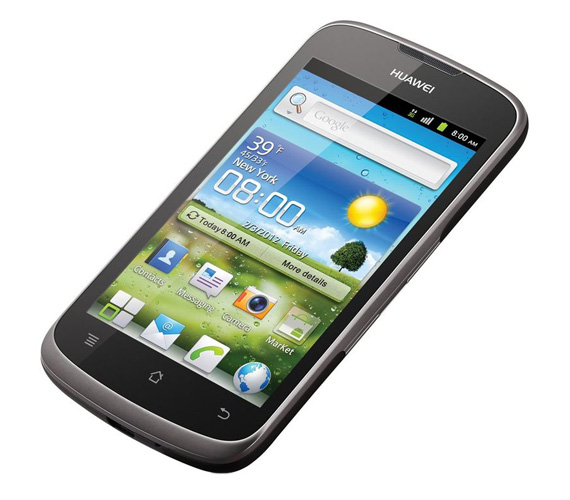 Reg Rating 90%
Price £100
More info Huawei
Huawei Ascend Y100

This O2 exclusive fails to match up to its companion caller above, which costs just £20 more. The 2.8in capacitive display lacks sharpness at 320 x 240 pixels and remains too small, making text messaging fiddly and media consumption hard to chew. Don't even get me started on gaming with displays like this.
With its current S1 800MHz processor, it's responsive and fairly streamlined in operation, in all but with its lead-footed Internet browsing, due to the handset's sub-par HSPA 3G speeds. With a 2Mp camera to boot, the Y100 oozes budget at every corner. Yet the Y100's saving grace is that those who buy the device before the end of August 2012 can order a free back cover, customised with the photo of their choice. Tacky awesomeness.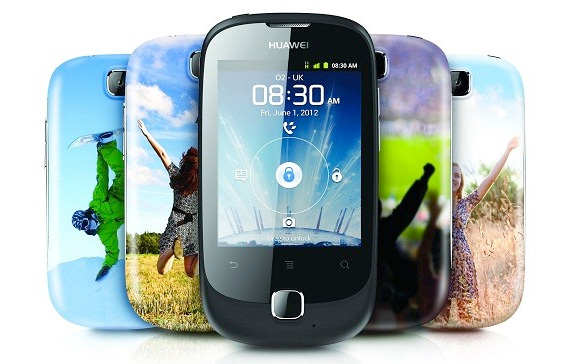 Reg Rating 65%
Price £70
More info O2
LG Optimus L3

Out in mobile mystery shopper mode, I quizzed a high street staffer who insisted the LG Optimus L3 was the best sub-£100 phone on offer. Sure, the L3 has many commendable features, such as a reasonable battery life and an HTML5 browser with Flash support, but it's let down so heavily by a sub-standard display and, let's be honest here, it's just plain fugly.
Still it clocks up a decent performance courtesy of a current-gen 800MHz S1 processor, but praise gets thin on the ground from there on. Not only does the resolution on the 3.2in screen lack sharpness at a hopeless 240 x 320 pixels, but its density of 125ppi doesn't help matters and really poor viewing angles adds to the grumbles.
There's no front-facing snapper and the 3Mp camera on the rear is insubstantial too. Urgh. Shop around and its probably worth the £50 you might find it for, but if you're being asked for nearer a ton, then there are far better choices out there.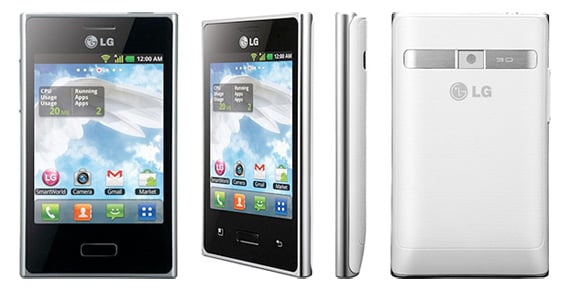 Reg Rating 70%
Price £80
More info LG
Motorola Motosmart

Staff workforce isn't the only thing Motorola has cut down in size, after it recently trimmed an Android handset to compete in the sub-£100 market too. The Motosmart – which hits shelves this month running Android 2.3 Gingerbread – is a generic, yet fetching design, akin to the company's slightly more upmarket Motoluxe model. It's comfortable in the hand too and feels sturdy enough to take the occasional knock.
The 3.5in 480 x 320 display looks reasonably sharp, although some rivals in this roundup offer finer resolutions and, as a brand new model for this summer, you'd expect Moto to bring more to the table. At least the 3Mp camera manages to outperform most of the snappers found here.
Featuring Motorola's MotoSwitch overlay, the Motosmart nips along with only occasional lag thanks to a current-gen S1 800MHz processor. Unlike some of the pre-production samples that were floating around, I found this retail ready Motosmart put in a respectable performance. At this end of the market, though, differentiation works better than simply producing a me-too handset and there's little that sets the Motosmart apart. Still, once the novelty has worn off, and with it the requisite price drop, the Motosmart could turn out to be a useful buy, just don't hold your breath for Ice Cream Sandwich.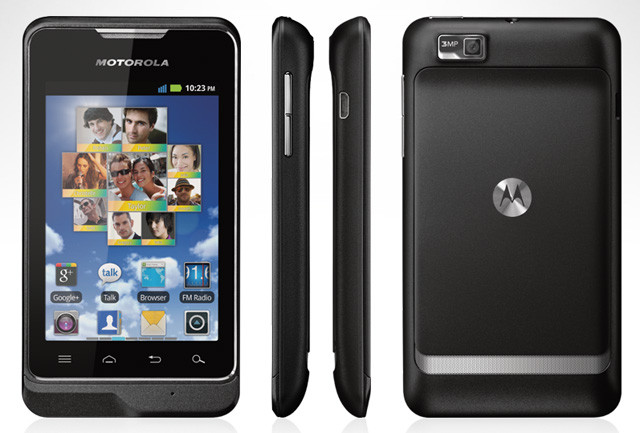 Reg Rating 75%
Price £99
More info Motorola
Orange San Francisco II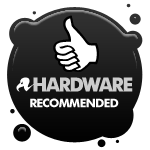 Orange's latest budget smartphone steps things up from its predecessor with the most notable improvement, a fantastically crisp 3.5in display at a resolution of 480 x 800 with 267ppi. Looking schweet. Manufacturer ZTE utilises a previous gen 800MHz MSM7227T Snapdragon processor, which although a couple of years old now, performs meritoriously.
Although gesture support and the inclusion of a decent browser raises its profile, the San Fran II does remain slightly downmarket, with its 802.11g Wi-Fi being one example of corner cutting. It also feels tacky and bodies rarely rock up as glossy as this, so unless you can handle wiping away fingerprints at every given moment, you might want to look elsewhere. Still, if you're already locked-in to Orange and are on a shoestring budget, the San Fran II offers reasonable value for money and should just about satisfy your smartphone cravings.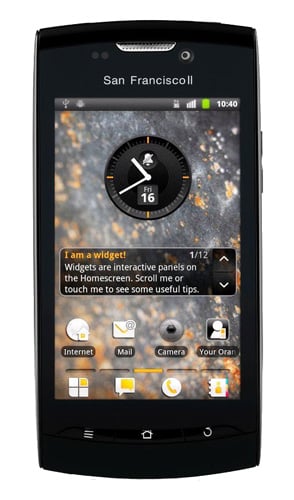 Reg Rating 85%
Price £99
More info Orange
Samsung Galaxy Y

Touted as the low-end replacement for the original Galaxy Mini, the Galaxy Y fares slightly better on the performance front – breaking the Qualcomm mould by utilising an 830MHz Broadcom BCM21553 chip. It also features a slicker design and is more pleasant to use, although that doesn't mean to say it fails to frustrate at times.
The Galaxy Y stays behind the curve with a 3in touchscreen and 240 x 320 pixel resolution that really puts the 'heap' in cheap. OK, times do move fast, but this level of quality fails to cut the mustard these days. A decent battery life is one of the saving graces of the Galaxy Y, however, I've several better handsets in front of me for the same outlay. Indeed, smartphones are all about multimedia and the ability to browse the net at convenience, but I'm not impressed when trying either of those experiences on this device.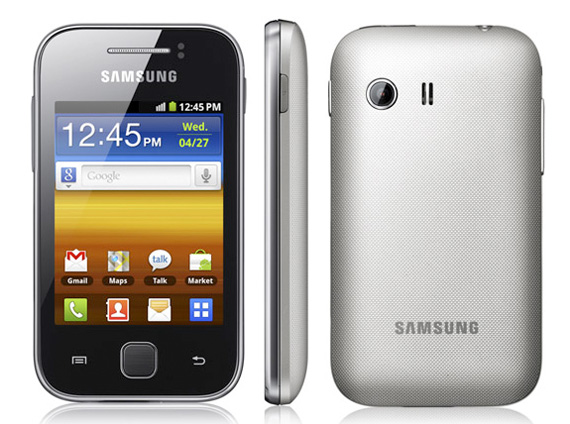 Reg Rating 70%
Price £80
More info Samsung
T-Mobile Vivacity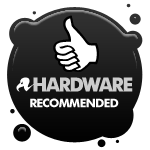 In essence, the Vivacity is almost identical to Orange's aforementioned San Francisco II. Both are produced by ZTE and upon close inspection, there's little difference between them beyond the fact the Vivacity looks more like an iPhone. I'm staggered that a crack team from Cupertino hasn't come a knocking yet.
As with The San Fran II, the Vivacity's main selling point is its 3.5in display. With a resolution of 480 x 800 and 267ppi it's quite impressive to behold. It also relies on an S1 800MHz processor from a couple years back. Alas, the handset is let down by a glossy fingerprint magnet casing, but does at least bring 802.11n to its Wi-Fi roster.
The Vivacity is a decent all-rounder and, as budget smartphones go, certainly worthy of a look-in, so long as you don't mind being locked-in with Orange, of course.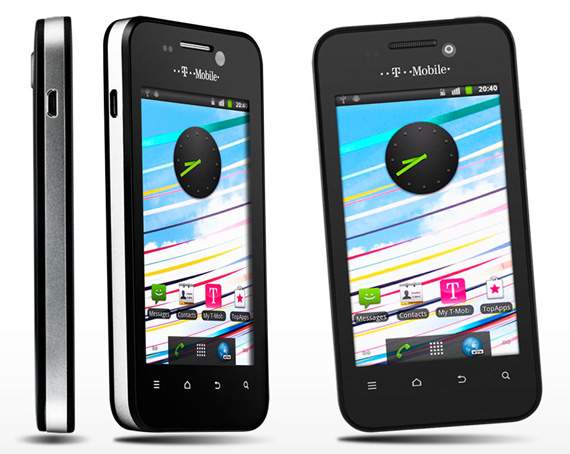 Reg Rating 85%
Price £89
More info T-Mobile
Vodafone Smart II

Vodafone's Android offering in the sub-£100 category barely scrapes the average barrel in terms of technical capabilities or design for that matter. OK, so the handset is a handy size and feels fairly comfortable to use, That said, the inclusion of a strange two-piece back panel makes little sense and taking the battery out to reach the Sim or MicroSD card is a fiddly affair.
Broadcom's 830MHz BCM21553 processor makes its second appearance in this roundup and steps things up a notch from the original Smart's 528MHz spec, however, the performance is nothing special, though. For a budget blower, there's the somewhat rare appearance of a dedicated camera button, but the quality is at a below-par 3Mp, so why bother? And while the 3.2in display with its 480 x 320 resolution suggests it should be fine, content viewed on it looked rather washed out. Mehs all round on this one.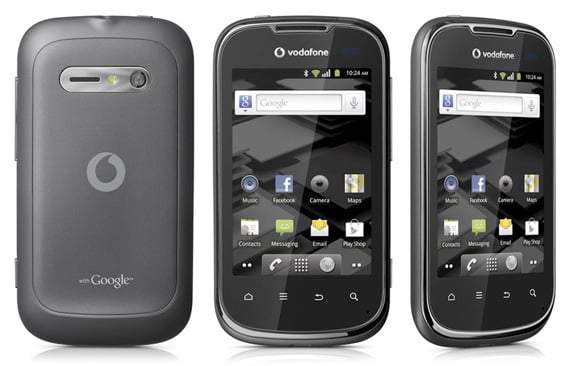 Reg Rating 60%
Price £70
More info Vodafone