Original URL: https://www.theregister.co.uk/2012/08/13/review_acer_aspire_timeline_m3_ultrabook/
Acer Aspire Timeline M3 Ultra review
The affordable Ultrabook
Posted in Personal Tech, 13th August 2012 11:15 GMT
It seems safe to say that Ultrabooks haven't given the PC market the shot in the arm that Intel was hoping for. The high prices haven't helped, of course, and there also seems to be some evidence that many people are turned off by the relatively small 13in screens that dominate the Ultrabook category.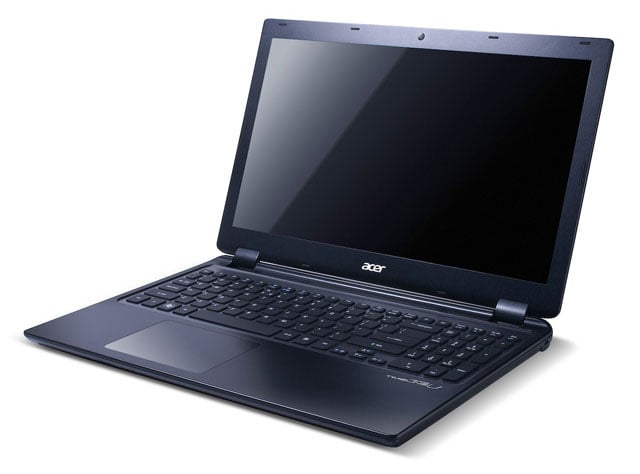 Big deal: Acer's Aspire Timeline Ultra M3 Ultrabook
So along comes Acer with its new M3 Ultrabook, which addresses both problems head on. It may be saddled with the most idiotic model-number ever committed to paper, but the M3-blahblahblah is the cheapest Ultrabook we've seen so far, with a price tag of just £500. It's also the first to include a 15.6in screen – and it's even got one of those old-fashioned DVD drive thingies too.
You could argue that the screen size, DVD drive and ensuing 2.2Kg weight are somewhat stretching the definition of the term 'Ultrabook'. However, it does measure less than 21mm thick as specified by Intel – 20.7mm to be precise – wakes from sleep in about five seconds, and provides very good battery life. And those three features pretty much satisfy Intel's rather vague definition of an Ultrabook.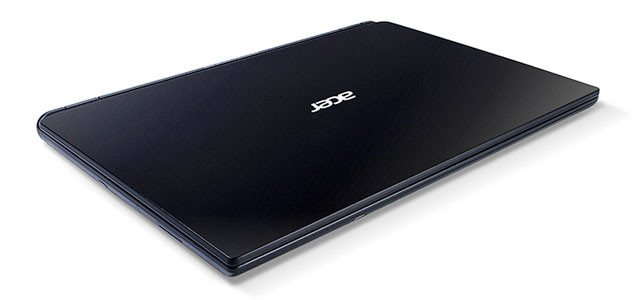 Slim enough to make the grade as an Ultrabook
Despite the low price, the M3 is quite well built. The casing is plastic, but still reasonably solid, and the matt-black finish is rather smart – albeit prone to finger smudge-a-go-go. The screen could be a little brighter, and some people may feel that the 1366 x 768 resolution is too low for a display of this size. However, the image is sharp and clear, with vivid colours that worked very well when watching Highlander 5 on the BBC iPlayer – it's kinda silly, but one of the better Highlander sequels.
The size of the screen means there's plenty of room for a large, comfortable keyboard and trackpad, and the speakers manage to produce a fuller sound than most laptops too. I wasn't wild about the decision to put the USB, Ethernet and other ports round the back, though, and it also took me a couple of minutes simply to turn the darn thing on as the Power button is cunningly concealed on the lower front edge of the machine.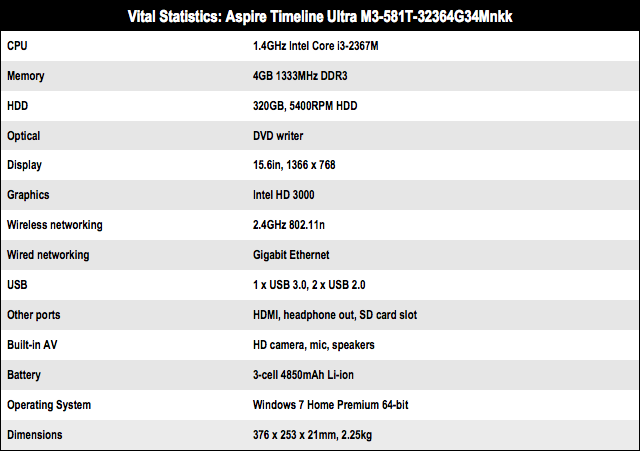 Wot, no Bluetooth?
You're not going to get workstation performance at this price, and the M3's 1.4GHz Intel Core i3-2367M Sandy Bridge processor is modest even by Ultrabook standards. Even so, the M3 scored 2343 with the PCMark 7 benchmark software, which is comparable to other HD-based Ultrabooks. The hard drive provides 320GB storage and you get 4GB RAM – a combination that should be perfectly adequate for running MS Office and other routine computing tasks. There's no Bluetooth, though, which could be a problem if you prefer to sync up your phone this way or use wireless peripherals such as speakers.
PCMark 7 Results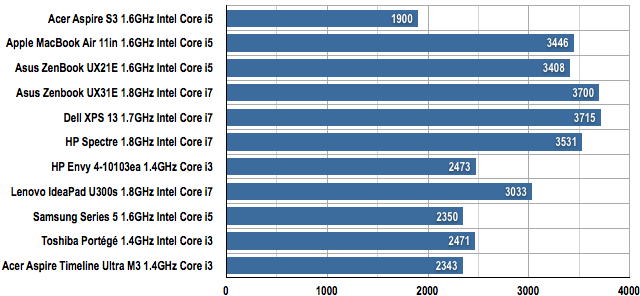 Longer bars are better
If you want a little more power then there's a model for £580 that adds a separate GeForce GT640M graphics card and a 500GB hard disk. Another £70 on top of that will also allow you to step up to an Core i5 processor running at 1.6GHz, yet still comes in at well under £700.
Battery life is good too, with the M3 managing exactly four hours when running the PowerMark 11 benchmark, and a full five hours with the BBC iPlayer, so you should get a full day's work out of it with no problems. The DVD drive is a bit of a head-scratcher, though. Many people would happily live without a DVD drive, and that would certainly help to trim the size and weight down a bit. To be fair, most 15.6in laptops do weigh in at 2.5Kg or more, but 2.2Kg is still pushing things for a machine that calls itself an Ultrabook.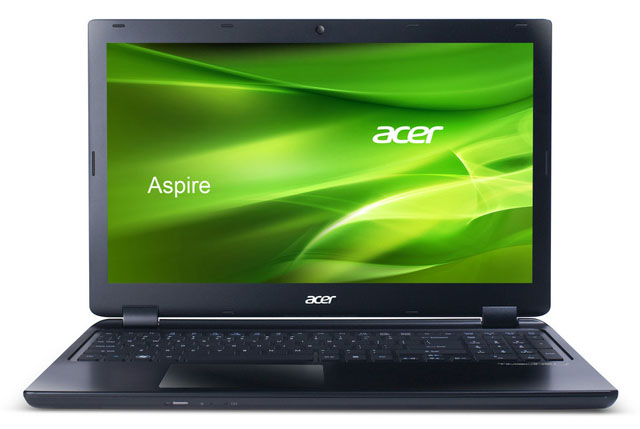 Lightweight for its size and not too many compromises either
Verdict
If you want a laptop that is really slim and light then you'll obviously want to opt for a 13in Ultrabook instead. But if you compare the M3 to most 15.6in laptops then it actually comes out looking pretty good. It's one of the slimmest and lightest 15.6in models currently available, whilst still managing to cram in a DVD drive and decent connectivity options. A higher clock speed would be nice, but the M3 should still cope perfectly well with most routine computing tasks, and the £500 price tag isn't at all bad for a 'semi-ultra' laptop of this size. ®
More Ultrabook Reviews

Ten...
Ultrabooks
HP Envy 14
Spectre
Toshiba
Portégé
Z830-10N
HP Envy 4
1010ea
Dell
XPS 13