Original URL: http://www.theregister.co.uk/2012/08/11/ten_android_games_for_armchair_olympians/
Ten Android games
It's Play time
Posted in Personal Tech, 11th August 2012 07:00 GMT
Product Round-up Not everyone will agree with me that the Nexus 7 tablet is nigh on perfect but I can't imagine anyone seriously questioning its ability as a gaming machine. With a quad-core CPU and a 720p IPS screen, we're off to a good start. It's also the perfect size and weight to hold in both hands but still give your thumbs free range to activate the controls without risking cramp.
Since it landed on the doormat a few short weeks ago, I've been playing more games and for longer than on any Android device I've owned or tested. Admittedly, not all the titles are currently Nexus 7 compliant, but here are my current recommendations for some summer 'droid gaming to keep you occupied when the rain falls.
Amazeballs

Just because Android devices have G-sensors doesn't mean they have to be used. Frankly, I avoid games like the plague that require I hold my device just-so to play them. Here, to move your ball through the vertical labyrinth, you use two buttons to rotate the game arena left and right about its vertical axis. For me, the result is far more satisfying than having to tilt your device.
Early levels are as simple as manure but as you advance things get tricky: you have to swap between colours (often while in freefall), dodge crushers and resort to the slow-mo option with ever greater frequency. With no zoom-out option you are never entirely sure what's around the next corner – or over the next cliff edge to be more accurate – but then that's half the fun.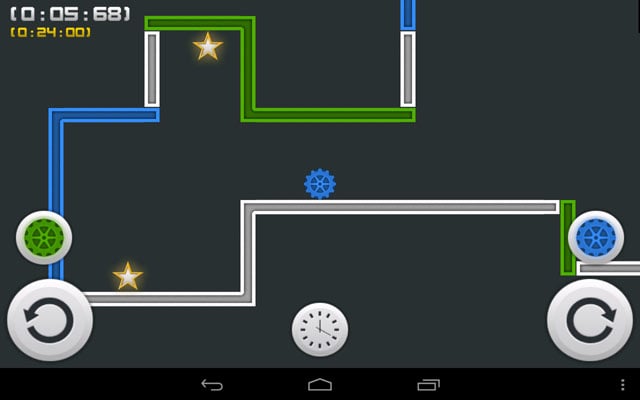 Reg Rating
85%
Price
£0.69

Size
21MB
Google Play Store
Download
Cogs

Cogs is a retro digital take on that old favourite puzzle of sliding tiles around to move a vacant square from one place to another. The difference here is that you are working with steam pipes, cogs and other steampunk odds and sods and in 3D. 3D? Yes indeed. Apply two fingers to any of the shapes and they rotate about all axes so you can see how to pipe steam from one side to drive a set of gears on the other and onto a pair of wheels on the third.
As always the real fun is in the details – moving gears to work two bell clappers is easy, doing it so the clappers strike in perfect unison is the tough part. With 50 puzzles, plus time and move restricted modes, there's a fair amount of playtime on offer. Yet for a casual gamer, the full asking price is a bit steep. If you just want a taster, the first 10 levels are free in a demo version. After playing them, I coughed up for the full version and didn't feel short-changed.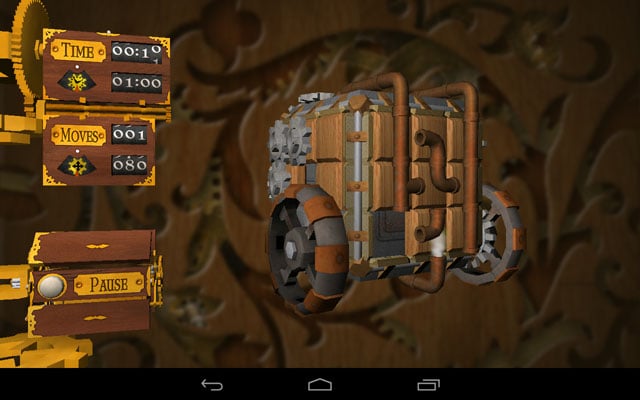 Reg Rating
80%
Price
£1.94
Size
65MB
Google Play Store
Download
Dead Trigger

Dead Trigger is a cracking first-person shoot 'em up from the folks at Madfinger who brought us Shadowgun. But while Shadowgun sags under the weight of a derivative storyline Dead Trigger simply invites you to shoot zombies in the head after a global undead apocalypse. This is easy in the two training levels as you have an M60 assault rifle. However, things get harder when all you have is a Colt 45 and your thumbs to gouge out eyes. The shambling flesh-eaters come at you in wave after wave – thankfully, there's a radar – as you try to defend positions, gather supplies or carry out sundry other missions.
The control layout is carried over from Shadowgun, which is no bad thing and the adventures can sometimes get genuinely panic-filled and scary. A week after I paid 75p for the game, it became a freebie: bad for me but good for you. The game does feature in-app purchase for faster access to bigger guns but you can ignore these with no real loss of enjoyment.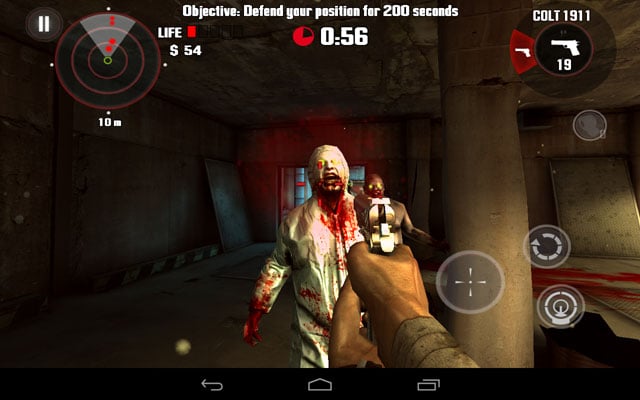 Reg Rating
95%
Price
Free
Size
123MB
Google Play Store
Download
Elastic World

It's the simple ideas that often are the best, Angry Birds being a case in point. Elastic World is, if anything, even simpler. What you have to do is tap the screen to make the various shapes expand or contract – one tap equals one fixed and screen-wide action – and so bounce a ball or balls to hit a star or stars. That's it. The fun comes courtesy of a physics model that is a work of near genius.
If it was just a tad too sloppy or too tight the game would be dull and unplayable, but it's just right. Bouncing the ball up and down, back and forth until you achieve the just the right speed, angle and height is surprisingly absorbing. This is the very essence of casual gaming and made all the more enjoyable by the bouncy-bouncy sound effects.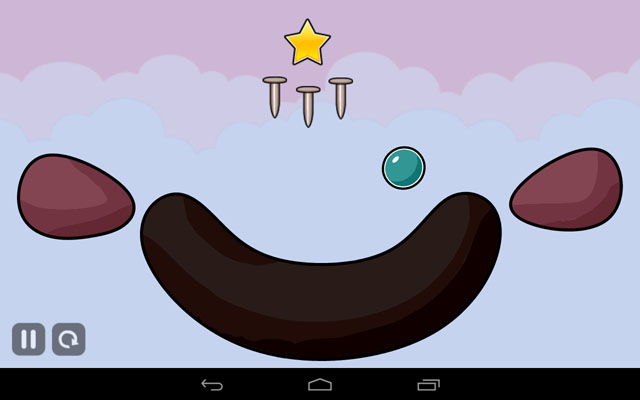 Reg Rating
90%
Price
£0.99
Size
5MB
Google Play Store
Download
Machinarium

At the time of writing Machinarium won't run on the Nexus 7 so I'm playing it on an Acer A510. Or rather I should say I'm trying to play it. It's probably more a reflection of my chronic lack of patience and stupidity, but I found this puzzler extraordinarily difficult and was constantly rummaging about on the web for walkthroughs. But then I guess that's the point – if the puzzles were easy to solve it would defeat the object.
Clearly this is a case of me being at fault not the game because tens of thousands of people have finished it on Windows, Mac, iPad and Linux. Indeed, her-indoors managed the first three levels in a quarter of time it took me and started to look at me with those same pitying eyes she uses when talking to next door's hugely stupid labrador. Brain-crushingly tough puzzles aside, the graphics and music are utterly superb and you will certainly get your money's worth in terms of game time per pound.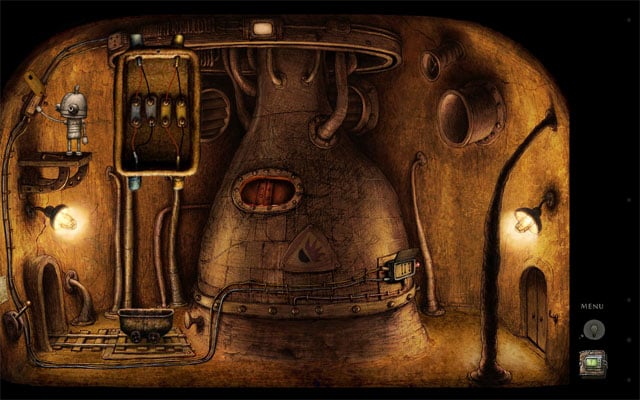 Reg Rating
75%
Price
£2.50
Size
187MB
Google Play Store
Download
Oscura

There will always be a place in my heart for games that put aesthetics on an equal or even higher footing than the excitement or challenge they offer. Games like Limbo and Journey and now Oscura. Oscura is a platform adventure that sees you run and jump through a darkling world redolent of a 1960's Czech political cartoon reimagined by Tim Burton. Your mission is to gather together the shards of a crystal the light from which keeps all the nasty things in the world at bay.
Obviously until you accomplish your task, said nasties roam free and need to be avoided. This can be difficult as they move fast, often faster than you do. Other perils include razor sharp spikes sticking out of just about everything and lakes that kill you stone dead the moment you fall into then. The excellent controls, cool slow-time feature and stylised graphics had me from the first level.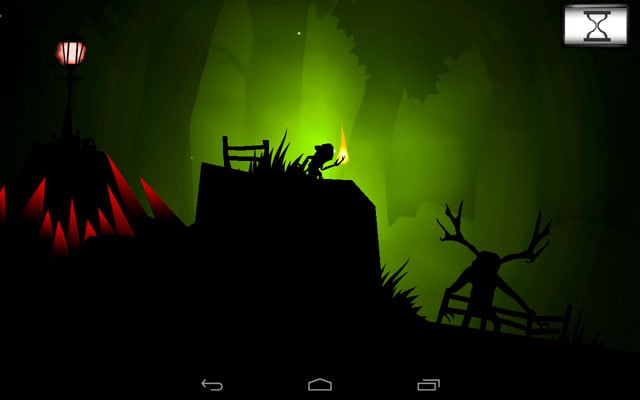 Reg Rating
90%
Price
£0.60
Size
164MB
Google Play Store
Download
Pictorial

I'm not entirely sure that Pictorial isn't more a relaxation tool than a game. Either way, it certainly tames the savage beast and soothes the fevered brow. I first played it after a truly shit day at the office and within 10 minutes I could feel the stress and aggravation sliding away. For want of a better description, it's a spatial recognition puzzle, with each level presenting you with a seemingly random star map.
As you rotate the map in 3D, connecting lines appear between the stars. The bolder these lines become, the nearer you are to recognising the pattern they form when rotated to perfection. Once the pattern is aligned true, you have 'won' and move on the to next. Initial levels are free but to unlock more and remove the ads, you need to cough up 69p, which is certainly a darn sight cheaper than a heart-attack or therapy.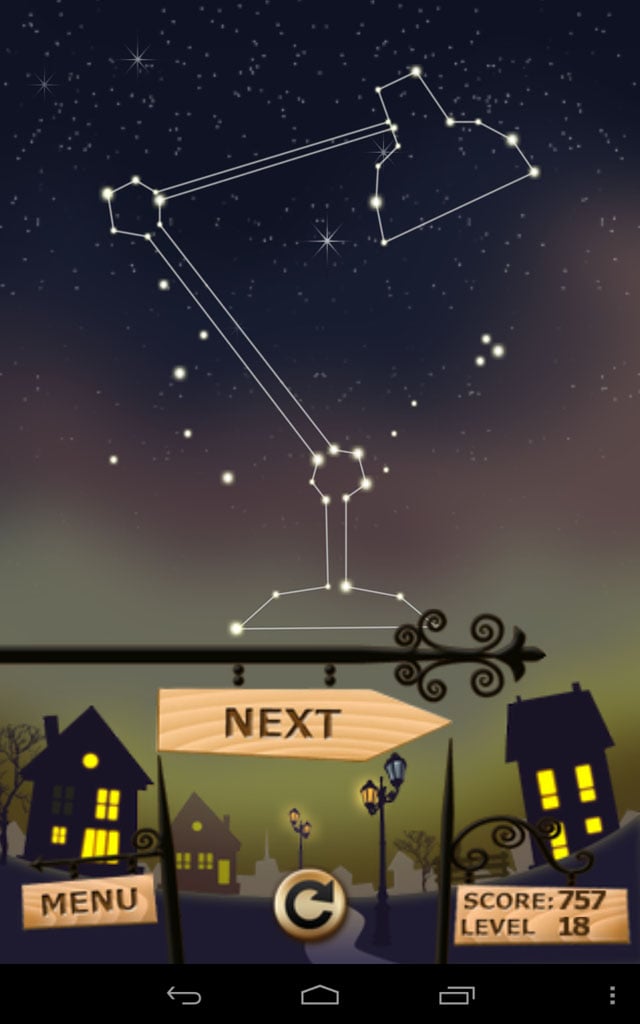 Reg Rating
80%
Price
£0.69
Size
21.5MB
Google Play Store
Download
Radiant Defence

No round-up would be complete without at least one representative from the world of tower defence gaming. Yet Radiant Defence, with its cool and slightly retro glow-in-the-dark visuals, needs no excuses to be included here. What sets Radiant Defence apart from the herd is its tongue in cheek humour and a cracking choice of weapons. Each weapon has a particular strength or weakness when used against a certain type of interdimensional nasty, consisting of an impressively original array.
Featuring superb stylized graphics and sound effects, its arcade style 2D layout never gives the impression that you are not seeing the wood for the trees, as you find with some tower defence games. This neon-lit ballet of ion canon destruction is a feast for the senses and pushes the genre beyond its usual and limited artistic boundaries.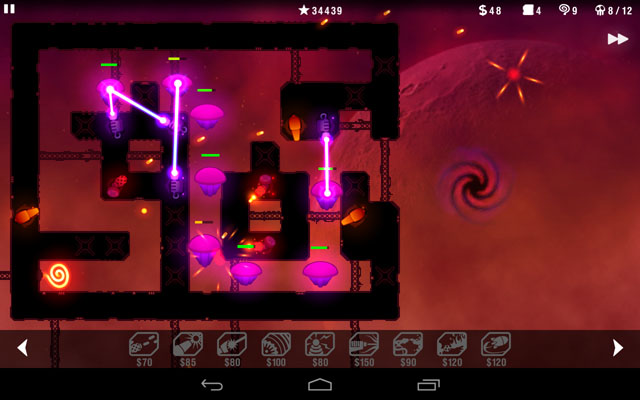 Reg Rating
85%
Price
Free
Size
10.5MB
Google Play Store
Download
Strikefleet Omega

If you watched Battlestar Galactica, the basic premise of Strikefleet will be instantly familiar. Alien hostiles destroy man's homeworld and pulverise its armed forces leaving only one fleet, Omega. Its mission is to carry on the fight and hunt down the Hive Queen and hopefully save the outer colonies from ending up as cinders too. As you warp across the galaxy, you deploy your command ship's fighters to fend off wave after wave of attackers, build more ships in the surviving fleet shipyards and upgrade those already in the armada.
The knack is knowing when, and in what direction, to launch your fighters and how to position your ships both in relation to each other and the edge of the screen. Scroll your ships to the left and you can see what's happening far to their right but you are then vulnerable to attack from the other side. As Commander Adama said at Ragnar Anchorage, "That's a bad tactical position."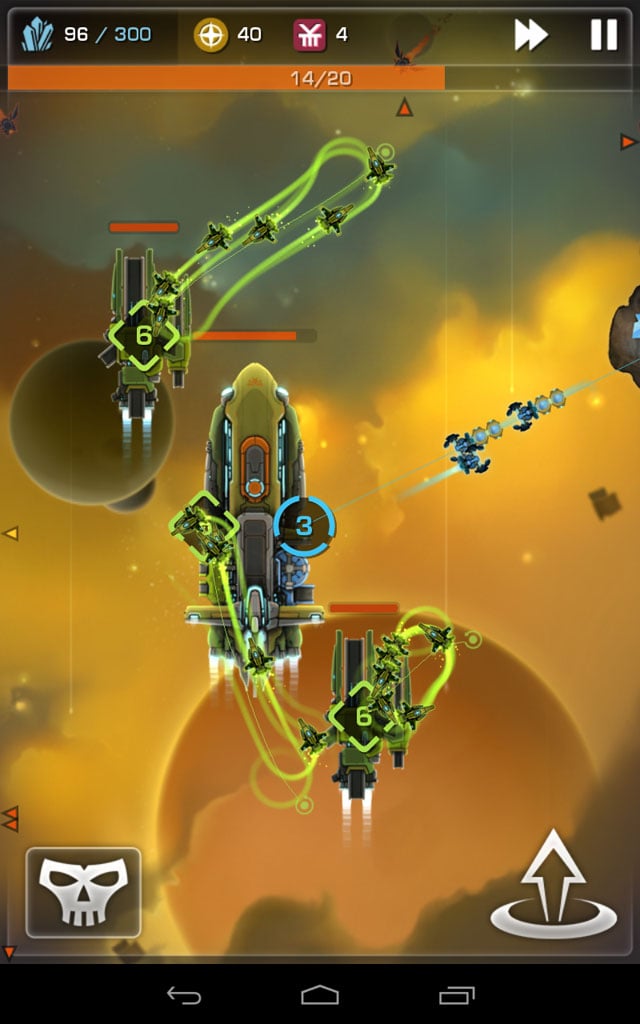 Reg Rating
85%
Price
Free
Size
55MB
Google Play Store
Download
Traffic Wonder HD

A game that involves route planning, road congestion avoidance and fuel economy doesn't sound like a laugh a minute but Traffic Wonder is actually a rather clever idea. The aim is to simply get the cars into their respective coloured garages. However, you need to plan each route to avoid collisions and cover the shortest distance. The early levels are easy but things quickly get more complex as routes become more circuitous, petrol more limited and more cars of different speeds are introduced.
The game has some neat touches like the way cars slow to take tight bends and their little indicators flash on and off. Basic gameplay is easy – just drag a coloured route from car to destination – but working out the best route and putting temporary stop signs and such in the right place is altogether more of a challenge. One for the inner Al Gore in us all. ®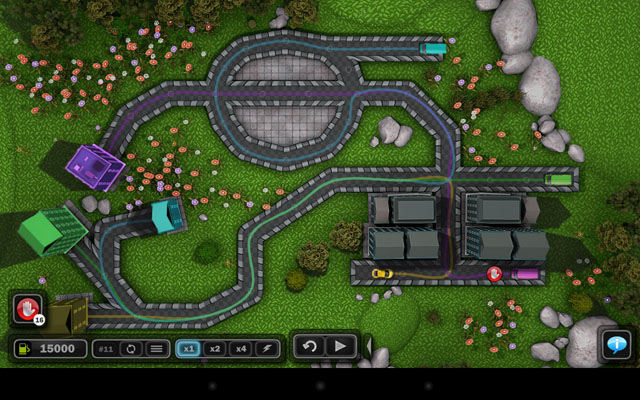 Reg Rating
80%
Price
£0.69
Size
86MB
Google Play Store
Download