Original URL: https://www.theregister.co.uk/2012/08/07/review_ten_console_games_you_may_have_missed/
Ten... console games you may have missed
Playing for keeps
Posted in Personal Tech, 7th August 2012 07:00 GMT
Product Round-up Although the release schedule for console games hasn't been quite as unenventful as its PC counterparts, Q2 has been pretty quiet with the majority of top titles shelved to swamp the autumn setlist.
Indeed, you'd usually expect a steady flow of quality retail games, but this has all but evaporated. While various disappointments still made up the numbers, gathering ten games worth considering has been a tall order. Titles such as Game of Thrones, Doctor Who: The Eternity Clock and Kinect's Steel Battalion all failed to make the cut after disappointing impressions.
Still, with all the, ahem, summery weather of late, I've at least had plenty of time to sit in front of the goggle box, bashing controllers louder than an anti-establishment peace march. So here are ten titles you may have missed to tickle your fancy should you wish to splash the cash.
The Amazing Spiderman

To kick things off with a movie tie-in doesn't bode well, but when it comes to such titles, Beenox's efforts are admirable. Don't get me wrong, there's nothing that amazing at all about the game, but it certainly kept me entertained for hours and oozes more value than a cinema trip to see the flick it's based on.
The Amazing Spiderman is essentially a lighthearted mix of Prototype and Arkham City, two games a mature audience would probably enjoy more. Still, you can at least introduce this one to your kids and aside from a couple of glitchy moments, the line between all three in terms of gameplay is finer than a freshly spun spiderweb. And jumping between buildings Spidey-style has always appealed since the majestic PS2 version first surfaced.
Perhaps it's a result of my initial low expectations, but TAS took me by surprise and could be worth a punt when it inevitably hits the bargain bin in a few months time, particularly if you're a superhero aficionado.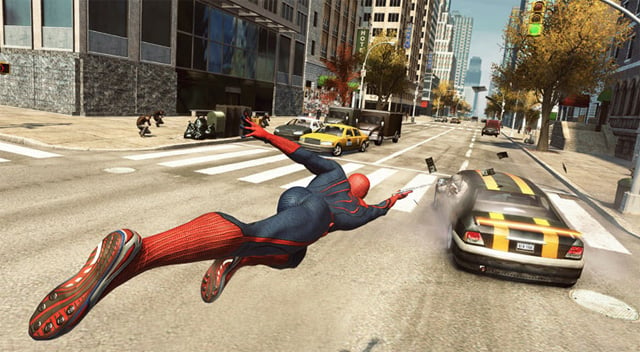 Reg Rating
75%
Price
£35
Platforms
PS3, Xbox 360, Wii, PC
More info
Activision
Dirt Showdown

Following last year's highly rated Dirt 3, is this arcade-style spin-off fresh with wacky modes and stunt-packed thrills. While the game itself feels more of an expansion pack for Dirt 3's explosive rally action, it won't disappoint, particularly if you enjoy gymkhana trials, reckless driving and automobile carnage.
Showdown revs on the starting blocks without a hoard of licensed rally cars and fails to match the impressive physics of Codemaster's third edition, but it's still an exhilarating ride. Controls do feel a little dumbed down, though, with little variation between vehicle specifications, it's never too challenging.
If it was a downloadable expansion pack for under a tenner, I'd highly recommend it for an extra weekend of Dirt action, but until the price drops to single digits, I'd probably give it a miss. Bring back Destruction Derby, I say.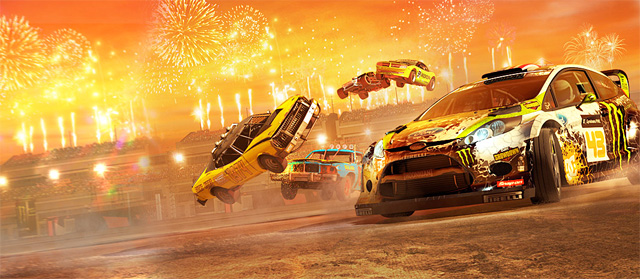 Reg Rating
70%
Price
£30
Platforms
PS3, Xbox 360, PC
More info
Codemasters
Dragon's Dogma

Capcom's attempt at an open world RPG garnered mixed opinions when it launched a few months ago and, at first glance, I wasn't sure either. A few hours into the game, though, and I was definitely sitting on the more positive side of the fence.
The story itself comes full of inconsistency, yet awesome fight mechanics and jaw-dropping boss battles kept me plodding on. Joined on journeys by various minions – called upon from another dimension to help battle the stunningly-imagined creatures of 'Rift' – Dogma's immersive mechanics keep things excitable.
Comparisons with The Elder Scrolls and Dragon's Age series were always inevitable, but aside from the fantasy RPG connection, Dragon's Dogma is an entity of its own and certainly worth investing time in if you've already grown tired of Bethesda's world of backwards flying fire-breathers.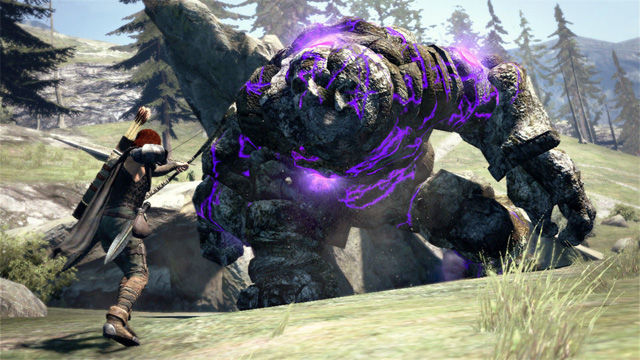 Reg Rating
85%
Price
£35
Platforms
PS3, Xbox 360
More info
Capcom
Inversion

Despite an influx of negative reviews, my only real issue with Inversion is the fact it feels too generic and unoriginal. Been there, done that and received several T-shirts along the way. The graphics are impressive but environments are all too familiar, with the customary dilapidated set design.
And then there's the storyline, which doesn't offer much in terms of originality either, nor does it generate the needed affinity with characters to keep a gamer gripped. I persevered, though, and it wasn't all that bad.
Apparently Inversion is the first game to arm players with the forces of gravity, but while the idea is novel, it doesn't explore the concept enough and the more spectacular moments are few and far between. Multiplayer isn't much cop either, however, if you do find yourself bored and glued to the console looking to kill time, I'd say the campaign is probably worth a tenner or so. Wait for the price to drop and get jamming on a seriously rainy day.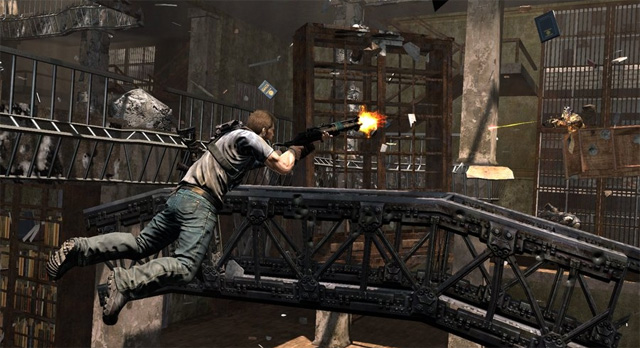 Reg Rating
70%
Price
£25
Platforms
PS3, Xbox 360, PC
More info
Namco Bandai
London 2012: The Official Video Game

Playing Olympics' genre games has always been a button bashing affair that I've enjoyed blistering my thumb over since the age of single digits. However, Sega's official 2012 title doesn't simply allow the player who bashes buttons the fastest to win, even though it'll certainly be an advantage in most scenarios.
As is the norm with such games, London 2012 offers the ability to compete across all your favourite events from erm… shotput to diving? Alas, single player is all a bit too easy and joins the list of Olympic games that fail to bring back the C64 glory days of Daly Thompson's Decathlon.
In fact, it's only worth picking up if you fancy challenging mates for a place on the sofa podium. But that's exactly what these games were invented for and if you've been hit by Olympic fever, it might be worth a punt.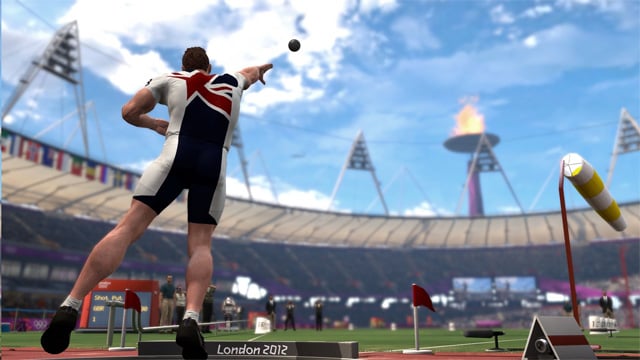 Reg Rating
70%
Price
£30
Platforms
PS3, Xbox 360, PC
More info
Sega
Ridge Racer: Unbounded

I've read some damning reviews of Unbounded and admittedly, I don't not the biggest racing games fan, yet much to my surprise Ridge Racer always remains near the top of my games pile at home, despite its shortcomings.
Unbounded is all about the drift and the quicker this is mastered, then the more in control you have over your vehicle. The game brings with it a serious sense of scuttle and cars take hair-raising corners with such velocity you can almost feel the G force. Plus the AI is much more of a challenge than the other desperate-for-speed games on my shelf.
There are a number of race modes, including time attack, drift attack and the inspirational course creator – although simple, this lets users to build their own challenging tracks and compete over them online. Schweet. Plenty to keep those tyres warm, then.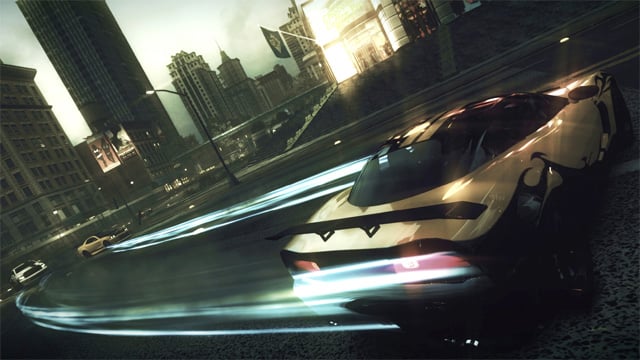 Reg Rating
85%
Price
£35
Platforms
PS3, Xbox 360, PC
More info
Namco Bandai
Sorcery

The highly hyped Sorcery encouraged me to wipe the dust off my PS Move dildos and polish my Eyetoy, ready for the first spot of motion-gaming on a Sony machine this year. Could Sorcery entice me into playing with it more often? Initially I thought it might.
Combining both a controller pad to navigate our character and a Move stick to cast spells makes fantastic use of the tech and the game plays like magic. Creating potions to unlock enhancements, using your environment to strengthen spells and beefing it up with giant boss battles is sure to entertain any age group, for a while at least.
Things soon become a tad repetitive and linearity breeds the occasional yawn, but the storyline does enough for time to fly and by the end of it – you'll wonder where it all went. In fact, the main problem with Sorcery is that it doesn't take long to clock – there's no online mode and you probably won't go back to it when the wand is all out of juice. Those cobwebs unfortunately look set to build up again.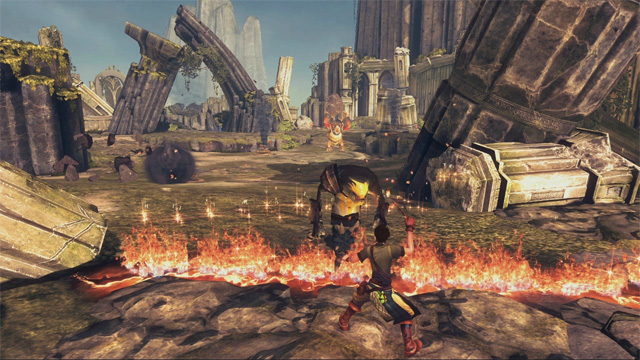 Reg Rating
80%
Price
£25
Platforms
PS3 only
More info
Sony
Spec-Ops: The Line

This cover-based third person shooter finds roots in the Heart of Darkness, Joseph Conrad's novel that inspired Apocalypse Now. As a result, it educates in the grim nature of war. If you don't take enjoyment from gunning people down, Spec-Ops isn't the game for you. If you do, though, you'll probably think it's rather run of the mill.
Sometimes the fun in lies in going a bit mental and if the game won't allow you to do it, because "someone must take the moral route", things soon get frustrating. The cover system doesn't always respond how you'd like and often leaves players confused and exposed to shrapnel attack.
It isn't just the game's flaws that make it a challenge either, as the AI seems to know your every move and it can be pretty tricky to get by. Admittedly, Spec-Ops offers nothing truly groundbreaking, nor does it fill me with 'good-guy' satisfaction, but it is worth playing. The ending is glorious and, as it's quite a challenge to get there, you'll soon have had your money's worth.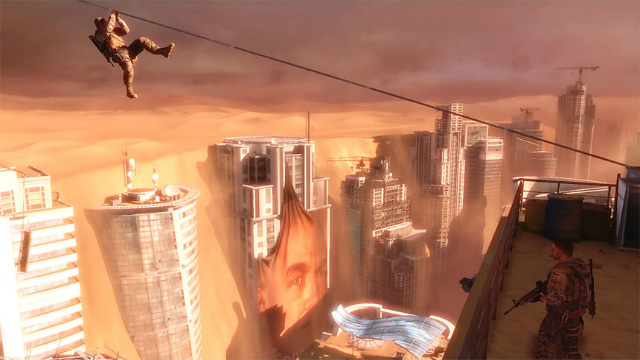 Reg Rating
75%
Price
£33
Platforms
PS3, Xbox 360 and PC
More info
2K Games
Starhawk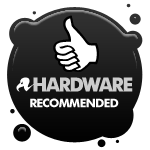 Here's another shooter that tries to do things differently, successfully merging elements of TPS and RTS in a space-age western adventure. Players build constructions RTS-style, which are paid for using 'Rift Energy' earned from successful shoot outs and TPS rampages.
While its single player campaign leaves much to be desired, multiplayer is an absolute gem and clearly where developer Lightbox focused most its efforts. Up to 32 gamers can take part in the usual array of Capture the Flag, Deathmatch and Team Deathmatch modes, which are backed up with various features and statistics options.
There is also a co-op mode where players join forces to defend a base against waves of enemies. Again, there's nothing overly unique about any of Starhawk's offerings, but the combination is a gripping experience and multiplayer junkies will be in their element.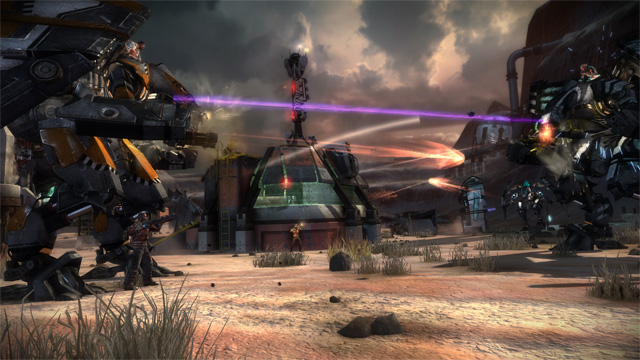 Reg Rating
85%
Price
£30
Platforms
PS3 only
More info
Sony
The Witcher 2: Assassins of Kings Enhanced Edition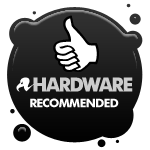 The Witcher 2 slashed its way onto PCs in 2011, but only made its way onto the Xbox 360 in April and has since been the cause of much hand cramp in my sordid abode. Scenes of sex and violence – as well as themes of racial abuse, political depth and moral choice – all come together for the "mature" experience. And what an experience it is.
Players take control of Geralt of Rivia, one of the world's only remaining witchers – mutant-humans enhanced with skills to battle beasts from a young age. The combat system is majestic and battles are always a challenge. The quests are well thought out and the script is engaging. It isn't as much of a challenge as the unforgiving Dark Souls, but on harder skill levels, things do get pretty hairy.
The Witcher 2 for Xbox doesn't quite match the graphical prowess of its PC release, but few games look this impressive on the 360 and, if you're without such high-end gaming hardware, you won't be disappointed by settling for the console edition. ®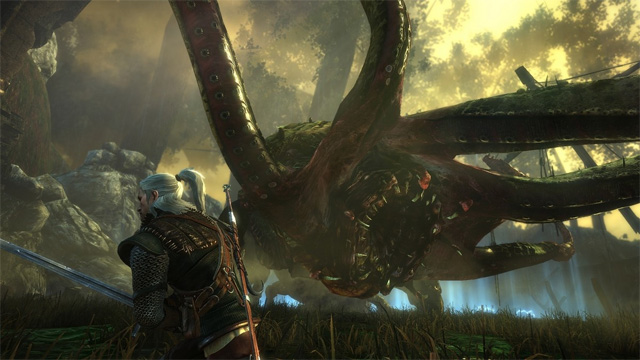 Reg Rating
90%
Price
£30
Platforms
Xbox 360, PC
More info
CD Projekt