Original URL: https://www.theregister.co.uk/2012/08/04/ten_freeware_apps_for_macs/
Ten freeware gems for new Macs
Complimentary benefits
Posted in Software, 4th August 2012 07:00 GMT
Product Round -up It seems that Mac OS is forever moving further towards a closed computing model, especially with the introduction of Gatekeeper in Mountain Lion. Don't despair just yet though, Mac users can still take advantage of an abundance of free and open-source applications available in the traditional way.
We've put found ten top notch examples that make life on the Mac easier and cheaper.
Alfred

I'm sure that most Mac users will agree that Spotlight is useful tool, but would like it to be just a little more powerful. And perhaps you've tried something along the lines of Quicksilver but would like it to be a bit snappier with its responses?
If you're nodding then it's time to try out Alfred – a great application launcher with a neat and simple interface and a host of extra features to boot. You can search your Mac locally or perform tasks online. The possibilities are endless and can be as simple as a Google Search or posing a mathematical query to WolframAlpha, if it can't be computed by Alfred itself.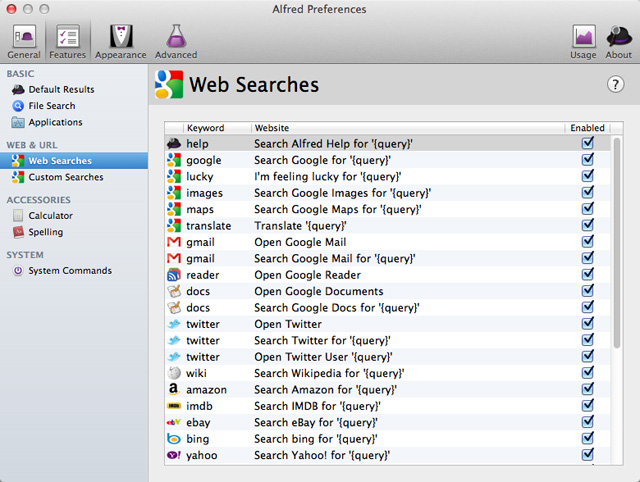 More info Alfred
Burn

In this day and age where physical media is dying out, I usually find that Apple's Disk Utility is sufficient to meet my disc burning requirements. That said, Apple's offering can feel quite clunky, especially if you have multiple discs to write to.
Burn is a simple but very advanced application that covers all of your media creation needs from file backup to DVDs with interactive menus. Burn also handles format conversions in-house, making the whole process of creating DVDs a very smooth and streamlined affair. In addition, Burn can also manipulate attributes such as file dates and permissions as well as the disc icon.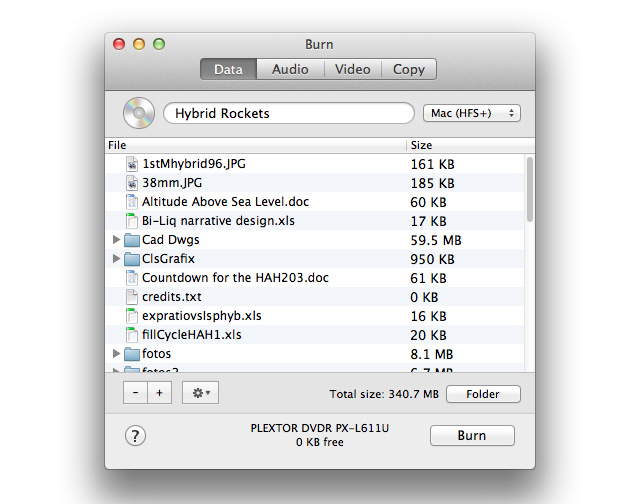 More info Burn
Carbon Copy Cloner

For most people, TimeMachine will be a sufficient backup system, but if you want to have a little more power over your data protection, Carbon Copy Cloner is a fantastic tool. You can create fully bootable backups – in essence, you can author a full operating system backup.
Network, scheduled and sequential backups can also be performed and you can even use the data with Migration Assistant. This is an invaluable tool for system admins who need to deploy identical Mac OS X installations with ease and even direct disk-to-disk block-level cloning is supported.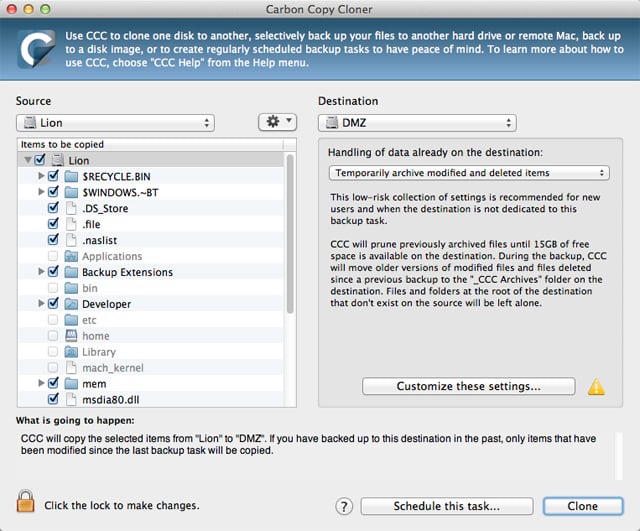 More info CCC
Deeper

While most aspects of Mac OS X can be tweaked somewhat, Deeper opens up a new world of possibilities. Modifications can be made to the Dock, Finder, Spotlight and Login screen, but the fun doesn't end there. Also alterable are Safari, Mail, QuickTime and iTunes.
Most tweaks are of a visual or organisational nature, but there are also hidden features to be unlocked in several areas. Deeper is an absolute must-have for users who spend hours customising their OS after a clean instal. Check it out; you might discover your Mac can do something you didn't know about.

More info Deeper
HandBrake

When it comes to video transcoding HandBrake is the go-to solution for the Mac user. With it you can convert between just about any video format under the sun (or at least those supported by libavformat and libavcodec). Blu-Ray and DVD content can be ripped too, provided the source is not copy-protected and there is full support for chapters, subtitles and video filters.
You can manually specify encoding rate by quality or average bitrate or just leave that down to the built-in presets for common devices. What used to be a painful thing is now incredibly easy with Handbrake and its simple interface.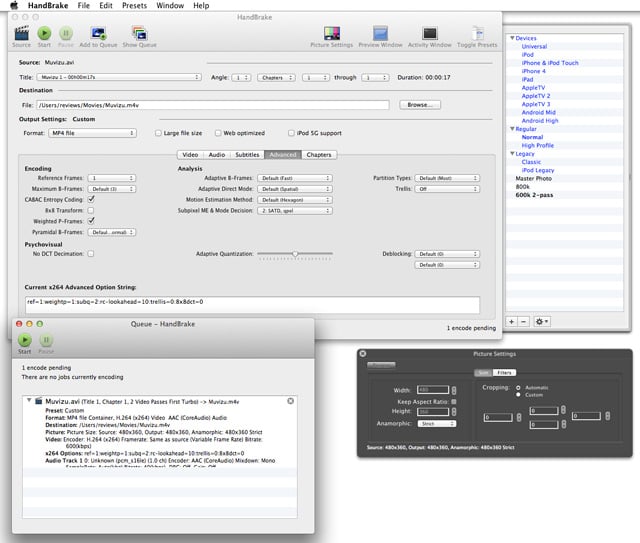 Click for a larger image

More info HandBrake
LibreOffice

Choosing to invest in either Apple iWork or Microsoft Office doesn't have to be the only route to getting down to business on your Mac. A number of open source alternatives exist for those who are determined not to make savings.
LibreOffice is a great example, featuring word processing, spreadsheets, presentations, databases and image editing, effectively making it a full-featured office productivity suite. Microsoft formats are supported for both reading and writing, so you can keep working with the rest of the world. Sure, it doesn't look as flashy but all of the important features are there, including an equation editor.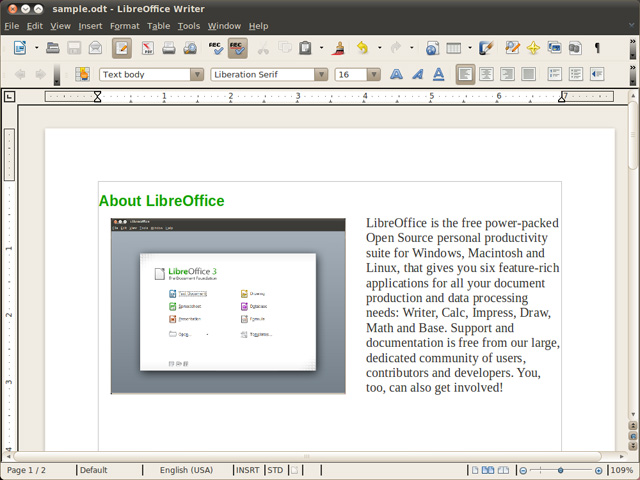 More info LibreOffice
SketchBook Express

SketchBook Express is the free version of SketchBook Pro from Autodesk and is a great application for anything from rough concept sketches to detailed artwork – or perhaps just some doodling. With the Express version you still get all of the usual brush tools and layer support as well as the intuitive "Lagoon" tool pallet, which feels very natural and avoids mis-selecting tools.
For those of you with portable iDevices, SketchBook is also available on iOS so you can take your drawings with you. The only thing I find annoying is the nag-screen on startup which makes you wait unless you purchase the Pro version, but really – what's a few seconds for free software?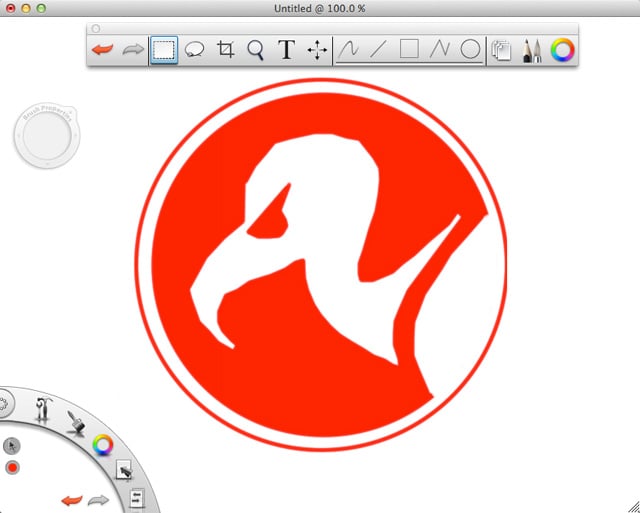 More info SketchBook Express on iTunes
StuffIt Expander

Time was when Stuffit was the de facto standard compression utility for the Mac. The introduction of Mac OS X and its built-in .zip file archiving rather diminished its presence but if you've old .sit or .sitx files or a lot of different compression formats to deal with, then the free Stuffit Expander is definitely worth keeping in tow.
Unlike most Mac software, there's no fancy interface with Stuffit Expander, it just does its job. OK, so you can't actually use it to create an archive – you need to pay for the full suite for that – but it is a great replacement for the standard unarchiving facility built into Mac OS X. You get support for Zip, 7z, RAR, TAR and the like – effectively any archive type to have ever existed with password support too. There are no nag screens nor ads trying to convince you to buy the full version either.

More info StuffIt
Text Wrangler

If Apple's TextEdit just doesn't cut it for you then give Text Wrangler a try. What you get is a very capable text and code editor that makes editing and manipulating text-based documents easy. By organising your open documents in tabs Text Wrangler keeps your coding organised and it can even perform tasks such as search-and-replace across multiple files, even if they aren't open.
AppleScript is comprehensively supported, as well as function-navigation and syntax-colouring for an extensive number of programming languages. Additional features include FTP/SFTP open and save support and the ability to read and write within gzip and BZ2 files.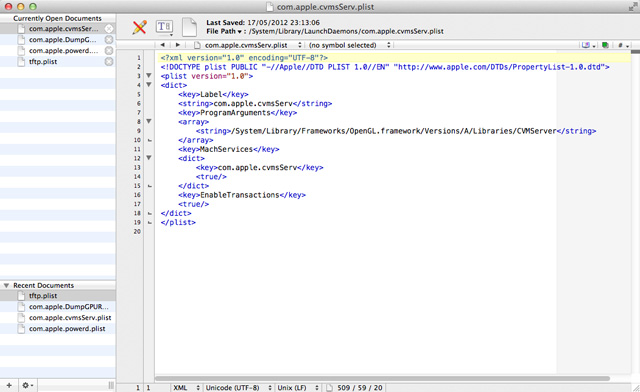 More info Text Wrangler
VLC Player

Since FrontRow met its demise somewhere between Snow Leopard and Lion, Apple has left Mac OS X users have been left with just QuickTime or importing to iTunes to play video content. Sure, QuickTime X is much improved over previous iterations, but it still lacks the universal functionality that VLC provides.
No matter what you want, when or where you want to play something, VLC will do it. If you don't want to break out HandBrake for some full on conversion, VLC can also transcode between many different file types. In addition, many streaming features such as internet radio are very well supported by VLC. Worth having on any Mac and there are even a PPC versions available if you've old kit you fancy using as a media player. ®

More info VLC