Original URL: http://www.theregister.co.uk/2012/07/28/ten_monster_tvs_for_any_budget/
Ten monster tellies to suit all budgets
Olympic winners
Posted in Personal Tech, 28th July 2012 07:00 GMT
Product Round-up If you're gearing up for the London Games, a gargantuan new TV should be top of your shopping list. The good news is that there's plenty of choice if you want to go large, with prices to suit most pockets: our Top Ten kicks off at a modest £480, before reaching a wallet-busting £7,000.
The cheaper end of the market has become a bolt hole for plasmas. Invariably these are 720p panels, but that doesn't stop them from being terrific bargains for canny buyers. If your HD source is Sky+HD, VirginMedia or a similar STB, 720p need not equate to a significant dip in image quality at normal viewing distances – and these screens are surprisingly bright, thanks to those bigger pixels, and adept at handling motion. Of course, spend more and you will be handsomely rewarded…
LG 50PA4500

When it comes to high-value flatscreens LED LCD can't hold a candle to plasma. Thanks to economies of scale, 1024 x 768 resolution PDPs are monopolising the low cost big-screen brigade – and this LG is one of the cheapest. A cursory glance might be enough for many to move on – this 2D-only set lacks Freeview HD and any net-connected smarts – but its images are bold and dynamic.
The set's glossy 'Razor frame' design is smart enough, although it's not as slim as the LED competition. Plasma tends to need a little more TLC than LCD, but helpfully this 50in set offers a pixel orbiter and colour wash to combat image retention. All things considered, you get a lot of wow for your wonga.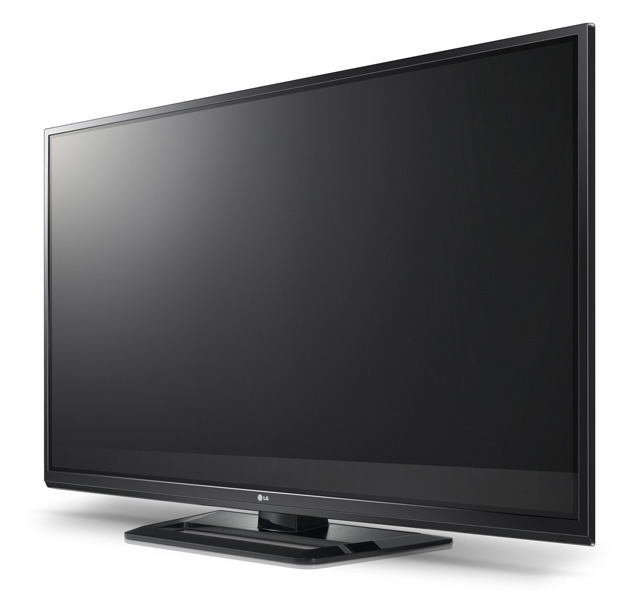 Reg Rating 75%
Price £480
More info LG
Panasonic Viera TX-P50XT50

While some 720p plasmas forgo modern day niceties, this 50in budget offering from Panasonic is rather more generous. It's equipped with a Freeview HD tuner, so Olympians can be enjoyed in all their glistening glory, and connects to the brand's Viera Connect 'net portal, where you'll find a wide selection a catch-up and subscription VoD. It even has an SD card reader, by crikey.
The panel itself may not be one of the brand's natty NeoPDP offerings, but it still delivers a consistent black level and plenty of detail. Whether you're buying for the London Games or The Hunger Games, it doesn't disappoint for the price.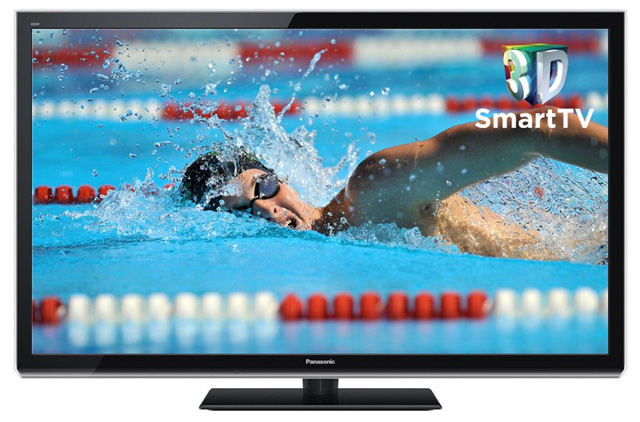 Panasonic Viera TX-P65VT50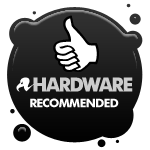 If high-end performance is your goal, then this 65-incher is a sure bet. For such a huge TV, it's deceptively svelte. An easy two man lift, with edge-to-edge glass and a wispy metallic trim, it wouldn't look out of place in a bijou pad. Images enjoy crisp detail, aided by deep, nuanced blacks and Monaco-rich colours; high def content literally pops from the screen.
While ideal for movies, this set doesn't lose focus when faced with fast motion, making it a sports screen to reckon with. Only the downwards firing sound system underwhelms. The TX-P65VT50 sports both Freeview HD and Freesat HD tuners, has integrated Wi-Fi and boasts a dual core processor which makes using apps and services from Panasonic's online portal a super-slick experience; favourites are ready to roll without having to detour directly to net portal.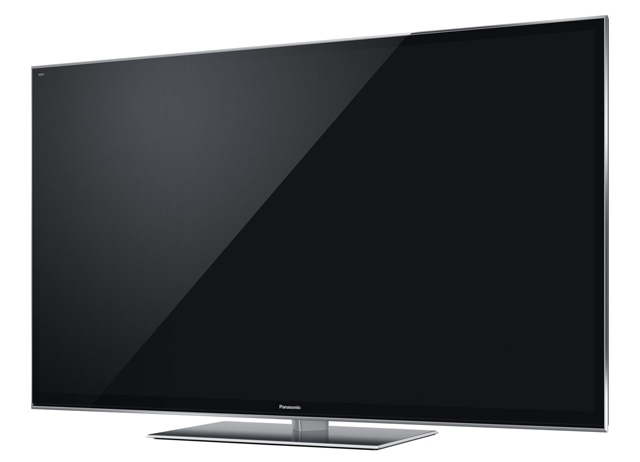 Reg Rating 90%
Price £3000
More info Panasonic
Philips 55PFL6007 Ambilight

Philips TVs have a (well-deserved) reputation for brain-boiling complexity, but thanks to Ambilight they're also a lifestyle boon. This 55incher, arguably the prettiest yet from the brand, features wall-colour adaptive two-channel Ambilight LED lighting, and comes with a handy Lounge Light mode to set the Olympic mood.
Of course, it's also tanked up on tech. There's a dual-core CPU for seamless internet-streamed catch-up TV, integrated Wi-Fi, plus a powerful 400Hz picture processor designed to deliver squeaky clean fast motion. This set also marks a big change to the user interface of Philips screens. The result looks far nicer to navigate than before.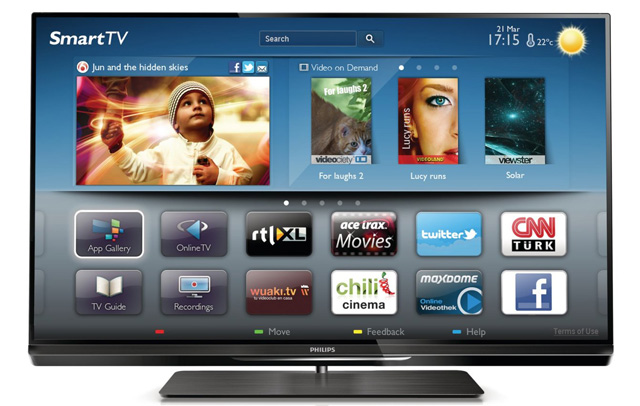 Reg Rating 85%
Price £1699
More info Philips
Samsung PS51E490

If you fancy picking up a budget plasma, but hanker after Active Shutter 3D and a fashionable finish, then this 1024 x 768 resolution Samsung with a 'crystal' neck design, could suit (particularly given that it's widely discounted to around £599). It offers an extra inch over its 50-inch rivals, and has a reworked panel design which cuts down on the double imaging often seen when PDPs are viewed from the side.
Picture quality is great for the price; the Real Black panel delivers smooth, dynamic images and colours ping. There's no Smart TV portal provided though – you'll have to get your catch-up kicks elsewhere.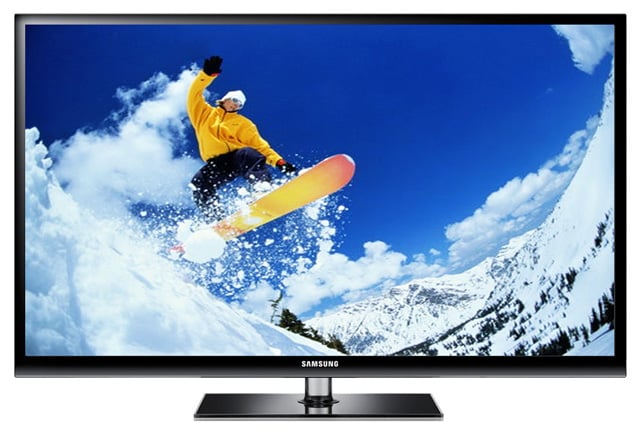 Reg Rating 80%
Price £799
More info Samsung
Samsung UE55ES8000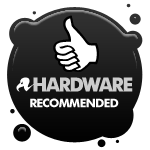 You can't accuse Samsung of taking a backseat when it comes to new technology. This flagship 55in LED LCD brings both voice and motion control to television for the first time, in addition to all the other techno-gubbins you'd expect from a high-end set. Speech as a user interface has obvious benefits, but in this early iteration it needs almost clinical conditions to function properly. Motion control is even more problematic. In most cases it's simply easier to get what you want with a button press.
Image quality, though, comes without caveats. Detail is preternaturally sharp, blacks are forbidding and colours rainbow wild. There're also customisable MotionPlus settings to fine tune motion resolution clarity. Throw in a bustling online portal with no shortage of streaming content, then wrap it up in designer duds and you have a medal-winning TV.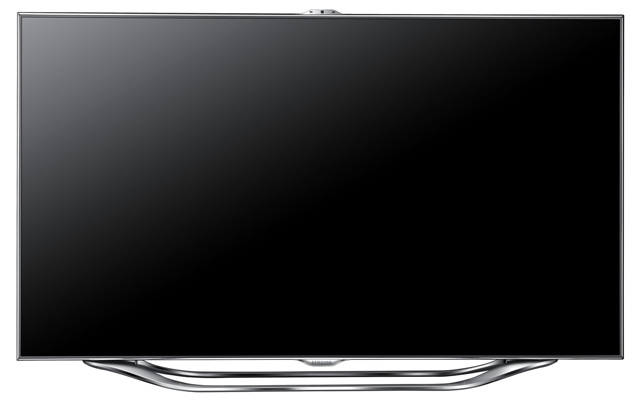 Reg Rating 90%
Price £2500
More info Samsung
Sharp Aquos LC70LE836E

Sharp continues to push its super-size LED TV initiative hard, and with screens like this 70-incher it seems churlish not to offer encouragement. This monster is a sequel to the brand's £999 60-incher and sits just below the veritable home IMAX which is its 80in stablemate. Sharp recommends a viewing distance of around 2.7m, and that's certainly comfortable in practice.
Images are astonishingly bright and vivid, and with a good HD source look terrific at this size –sheer impact compensating for any unevenness in the backlight. Motion resolution though is average; this is a 100Hz panel without speedy refresh rate malarkey. The brand's Net TV portal offers iPlayer and YouTube, and USB file support is broad. The LE836E should be considered enormous fun, in every sense.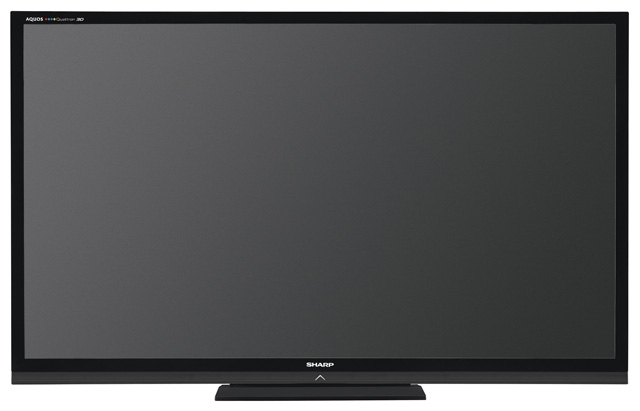 Reg Rating 80%
Price £3000
More info Sharp
Sony Bravia KDL-55HX753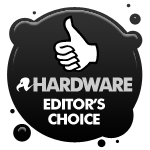 The largest of Sony's head-scratchingly good value HX7 series screens, this glossy black 55in LED edge-lit Freeview HD TV combines blisteringly sharp high-definition with sports friendly Motionflow XR 400Hz picture processing, a combo more than able to keep fast moving sports razor sharp and artefact free (potential buyers should note that the best modes for this are Standard and Clear).
It delivers colours that are authentically vibrant and velvety smooth black levels. There's a fine package of net connected streaming catch-up and movies on demand too. Wi-Fi is integrated, and there's Wi-Fi Direct if you fancy some 'throw and catch' DLNA content shifting from a tablet. The only areas where this Sony stumbles is zero support for MKV and an audio performance that's flatter than a whippet racer's hat. Still, an impressive price for what you get.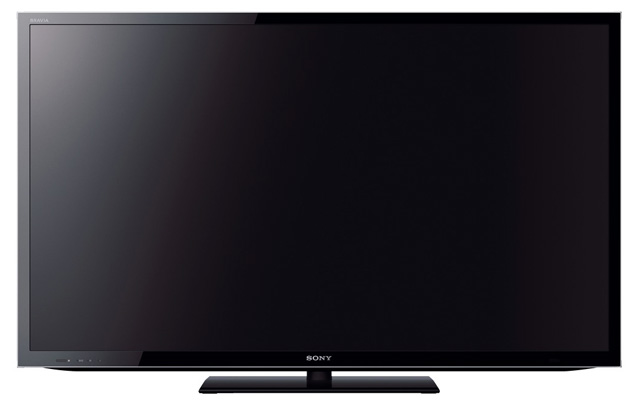 Reg Rating 90%
Price £1550
More info Sony
Toshiba Regza 55WL863

Look out for some end-of-line reductions on this Cevo-Engine powered 55in screen. Not only does it offer eye-catching HD, proprietary Resolution+ processing makes a good fist of improving SD content too, a real bonus on a telly this large. Ostensibly, this set seems a fine choice for sports fans; the Active Motion 800 picture processing engine is the fastest offered by Toshiba. Indeed, on its Standard setting, perceived clarity remains at a full 1080 lines, without overt motion artefacts.
However the set's fast refresh modes tend to create chroma errors, with melting yellow typically compromising whites. This isn't noticeable on most footage, but a white train speeding across the landscape soon begins to approximate a flying banana. The set has both Freeview HD and satellite DVB-S2 tuners. Hooked up to a Sky dish, the latter gives uncurated access to all the channels (and regional variants) currently available on the Freesat platform. The brand's online portal is a bit barren, but at least offers iPlayer and subscription movies. File playback from USB is fine, although across a network it proves next to useless.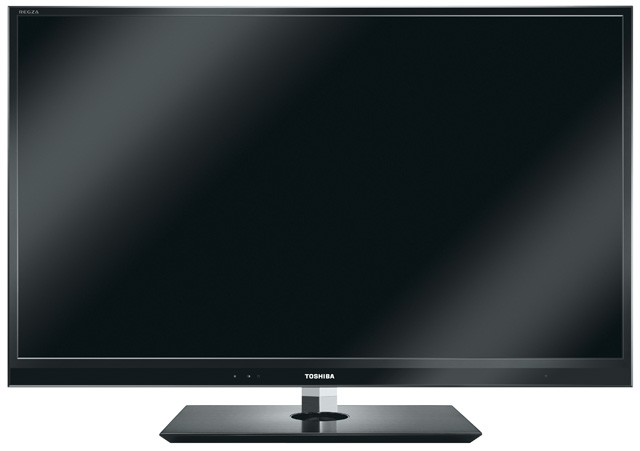 Reg Rating 80%
Price £1550
More info Toshiba
Toshiba 55ZL2

If watching the London Games upscaled from run-of-the-mill HD into fashionable 4K (3,840 x 2,160) is an enticing prospect, then this high-priced Toshiba has unique appeal. The only consumer screen currently offering Quad HD resolution, it's a certified game-changer. In truth, the difference between 2K native and upscaled 4K, when seen at this size, is subtle at best. But 4K upscaling isn't the ZL2's only party trick; it can also deliver autostereocopic 3D, fortuitous as there's over 300 hours of 3D Games coverage on the way. Not that you'll see it all through. Those who have bemoaned 3D glasses may well be aching to get behind goggles again, after suffering this set's bleary glasses-free 3D.
Those considering the 55ZL2 as a future proof upgrade should also think again, as this 4K set proves unable to accept a 4K signal delivered using HDMI, be it from Sony's BDP-S790 Blu-ray player or a PC with turbo-charged graphics card. All things considered, the ZL2 is little more than an expensive, big-screen oddity. But even so, the 4K revolution has to begin somewhere. ®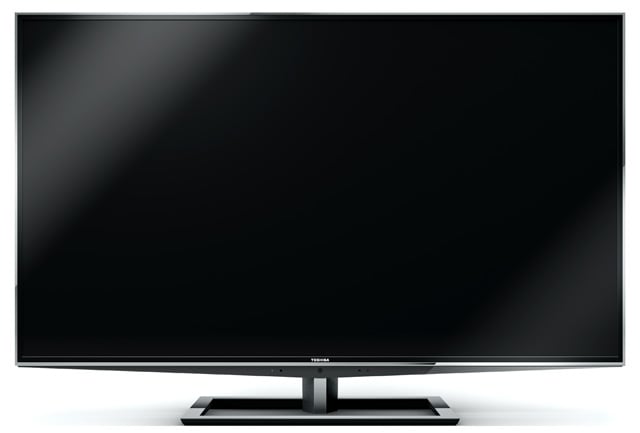 Reg Rating 65%
Price £7000
More info Toshiba