Original URL: https://www.theregister.co.uk/2012/07/27/ouya_android_console_ships_with_onlive_aboard/
Ouya Android console gets OnLive onboard
Cloud cover forecast
Posted in Personal Tech, 27th July 2012 16:27 GMT
The much hyped Ouya Android console has attracted the attention of cloud-gaming outfit OnLive, which confirmed it will be available on the Rubik's Cube-sized box from launch.
The Ouya is still seeking funds through its Kickstarter page and has 12 days to run. It has however surpassed the required figure with ease and had raised a whopping $5.57m (£3.54m) at the time of writing.
While some backers are set to receive their box towards the end of the year, most will have to wait until early 2013. Either way, those already subscribed to the OnLive service will be able to stream any title to the Ouya from day one.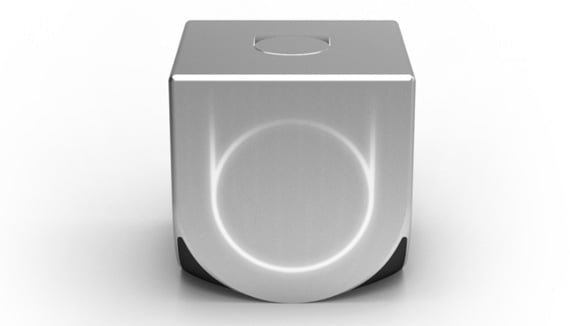 "Ouya is rethinking the console business, making waves by using standard technology to make gaming for your living room accessible, affordable and more innovative than ever," said OnLive in a statement earlier, highlighting its intent to expand gaming accessibility to wider platforms.
If you fancy signing up for an Ouya Android console, you'll have to pledge at least $99 (£64) to get one. Not bad for a "built to be hacked" console that offers "free" games all round. ®