Original URL: https://www.theregister.co.uk/2012/07/21/ten_pc_games_you_may_have_missed/
Ten... PC games you may have missed
Who needs consoles, eh?
Posted in Personal Tech, 21st July 2012 07:00 GMT
Product Round-up It's been pretty dry – unlike the British weather – for big title PC games since October, Star Wars (now free to play) and Diablo being the only exceptions. With the amount of time people are spending indoors this summer, I am surprised gaming companies aren't rushing titles out in hopes of seeing the money pour in.
The games set to raise the PC gaming benchmark in terms of graphics and gameplay will be Bioshock Infinite and Company of Heroes 2 coming 2013. In the mean time, I imagine Guild Wars 2 is going to have a bloody fight with The Secret World and Neverwinter for top MMO of 2012.
Jagged Alliance: Back in Action

Jagged Alliance 2 along with Fallout 2 are two of my favourite PC games. Turn-based gaming seems to have gone out of fashion and even Xcom has decided to sell out and go first person. Jagged Alliance Back in Action is an exception to this trend – it hasn't sold out and has kept its originality. My only moan is that neither the script or characters have evolved.
Back in Action uses a new approach to the turns based system using pauses and timing for issuing orders to your mercenaries. It is worth a look as it has remained an excellent strategy game, both demanding and rewarding. I will always be a fan of Jagged Alliance as the game gives you time to reflect and have a cup of tea and there is none of the arghhhh of Dawn of War 2.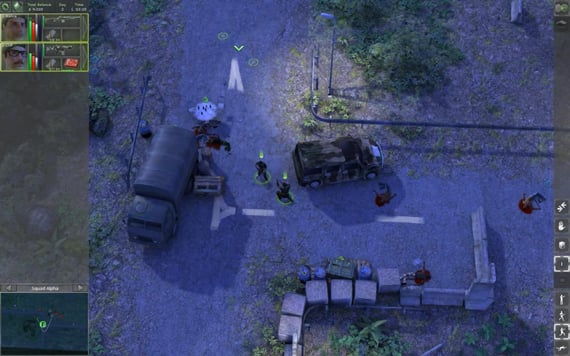 Reg Rating
75%
Price
£40
More info
BitComposer Games
Total War: Shogun 2 - Fall Of The Samurai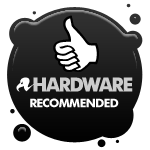 Set 250 years ago and after more than 250 hours of game play, I was apprehensive of Total War: Shogun 2, as its predecessor had sapped away so much of my spare time last year. Fall of the Samurai addresses western influence and expansionism in the East. British, French or US troops bring their Steam powered gun boats into play allowing for an intense experience on the high seas. This feels like a standalone expansion as the inclusion of the other two islands of Japan really adds to the experience.
The new railroads come in handy with this bigger map even, though I can't build my own. Giving myself a modern make-over was fun with the new avatar options. Totally what I would expect from Creative Assembly: a beautiful and captivating game, full of bugs. If you have a high spec machine run it on Ultra to see limbs fly in some seriously bloody battles.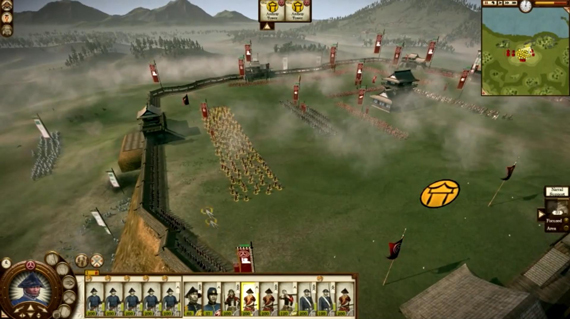 Reg Rating
90%
Price
£35
More info
Sega
Dear Esther

Easily dismissible Dear Esther has been around in some form since 2008. Is it a story or is it a game? Its interactive visual storytelling with no puzzles or fighting is likely to be a disappointment for button bashers. As a castaway on a Hebredian island I explore the beautiful, if somewhat barren and windswept, Scottish landscape.
The narrative is delivered in the form of dodgy poetry and as it progresses things get strange and creepy. It reminds me of my summer holidays camping in Scotland as a child. I definitely think it's worth the two hours you need to invest in it and it might just change the way you look at gaming as a genre. It's subtle visual clues and an overarching sense of suspense and unease are something rarely experienced. Take in the view, it's magnificent.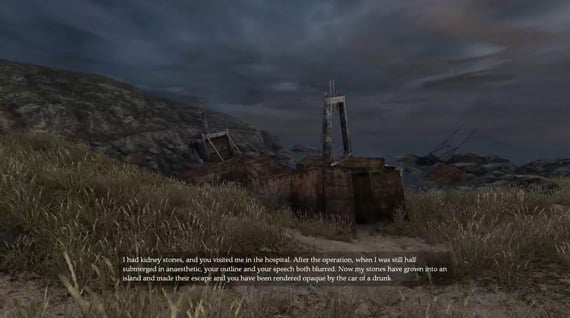 Reg Rating
80%
Price
£7
More info
Dear Esther
Vessel

'2D steam punk puzzle platformer' could say it all about Vessel. Fluid dynamics is behind the creation of the Fluro: these automatons are used for everyday tasks but start to evolve and take over the workshop.
It's as frustrating as it is well executed. Indeed, this polished puzzler is worth a play even if it doesn't quite live up to the promise of its initial presentation. Overflowing with intelligence, this indie game can be messy with lots of plot holes but is nonetheless full of promise.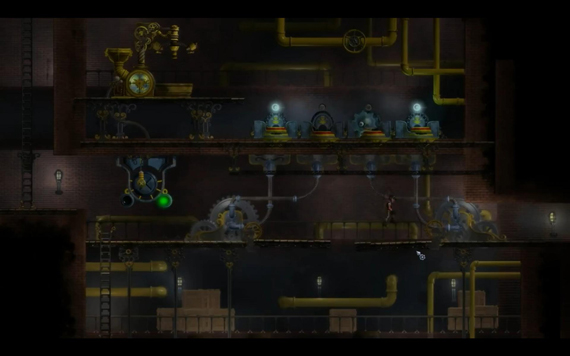 Reg Rating
80%
Price
£4
More info
Strange Loop Games
Superbrothers: Sword & Sworcery EP

I love the way this game looks, all muted tones and hard edged pixels – it's hipster D&D. On the search for a magical manuscript I adventure and explore a boxy but beautiful landscape with my canine companion Dogfella.
This title is certainly a unique experience. It features simple gameplay combined with stunning aesthetics and poignant music that give this game elegance not matched by anything else I have seen. Yes, there are a couple of glitches with this PC port from the original ISO version, and I miss getting tactile with my iPad but it is still worth every penny. Magical Minimalism.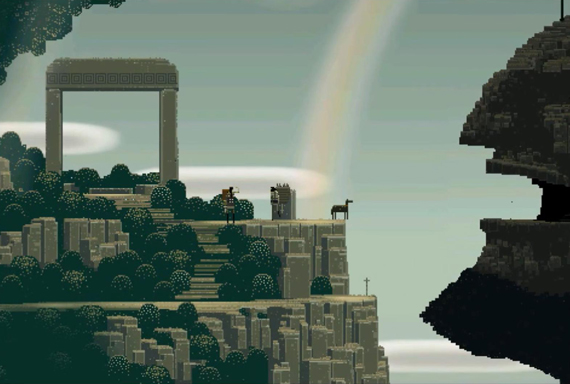 Reg Rating
85%
Price
£4
More info
Capybara Games Inc
Tribes: Ascend

The Tribe series has pretty much been ignored and it's sad that few people have even heard of it and continue playing only the pretty-pretty big boy, first person shooters like CoD, Halo or Crysis. There are two things you will need to play Tribes that I reckon a lot of those CoD kids won't necessarily possess in abundance: skill and tactics.
Decent map design makes up for the somewhat weak haloesque graphics anf Hi-Rez has polished this free-to-play capture the flag within an inch of its life. Reminding me of Unreal Tournament, it's a whole world of fast-paced fun but with no single player available, this game is all about teamwork and speed freaks. Now where is my grenade launcher gravity bike?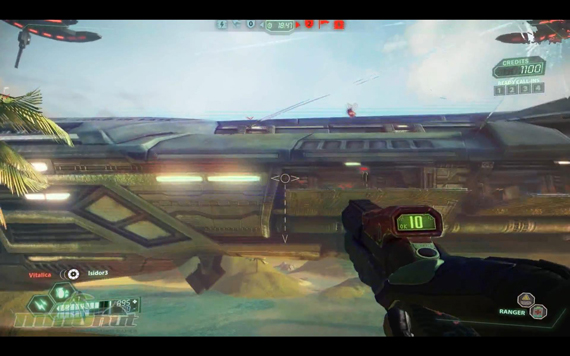 Reg Rating
85%
Price
£7.50
More info
Hi-Rez Studios
The Secret World

Reminiscent of a Clive Barker Novel, The Secret World is an MMO with a true sense of scale. Ancient mysteries and magic are controlled by nefarious cabals who haunt a parallel dimension. Choosing between three factions, Illuminati, Templar or Dragon – each with different skills and abilities – I complete quests and missions while trying to avoid monsters and defeat the powers of darkness.
Traditional PVP will give you loot to spend at your faction base. Set your graphics to Ultra and meet your friends in Agartha for a dungeon crawl in this rich and terrifying secret world.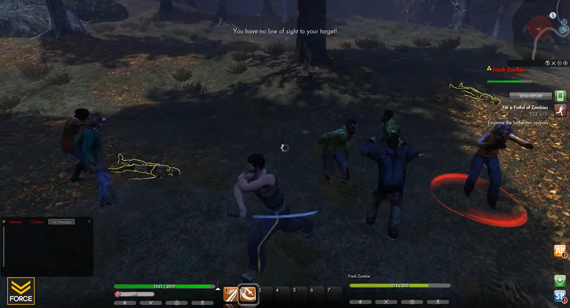 Reg Rating
80%
Price
£22
More info
Funcom
The Walking Dead: Episode 1 A New Day

The Walking Dead game is being released as five episodes and loses the frenetic pace of zombie FPS games like Left 4 Dead in favour of a mature narrative exploring the characters backgrounds. Cell shaded graphics give it a unique visual style and it reminds me of why I will always choose a comic over a TV series.
Point and click gameplay and puzzle-based combat might be a turn off for some but I am sure there is a cautious soul or two out there who prefer dialogue to death. With quality sound effects and voice acting to sustain the drama and suspense, The Walking Dead is episodic gaming at its best.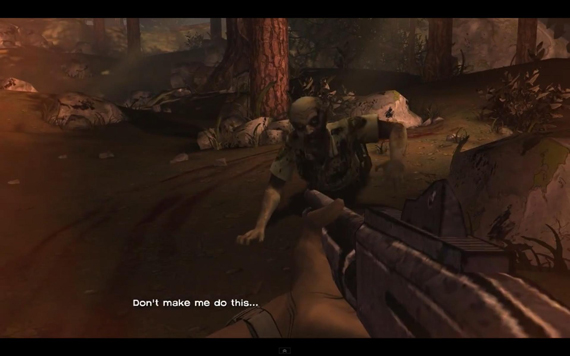 Reg Rating
80%
Price
£16
More info
Telltale Games
Sins of a Solar Empire: Rebellion standalone expansion

I love Sins of the Solar Empire, it's a great multiplayer real-time strategy game even though some may say it's starting to show its age. However, this feels more of a patch than a standalone expansion, with a disappointing lack of brand new content.
That said, the nips and tucks make this almost worth the extra money and will certainly keep me busy for the foreseeable future. There are updated tech trees, new races and victory conditions but (boo) still no campaign mode. This expansion has immense scope and updated graphics – all the better to see my Titian class Battleship hurtling through space.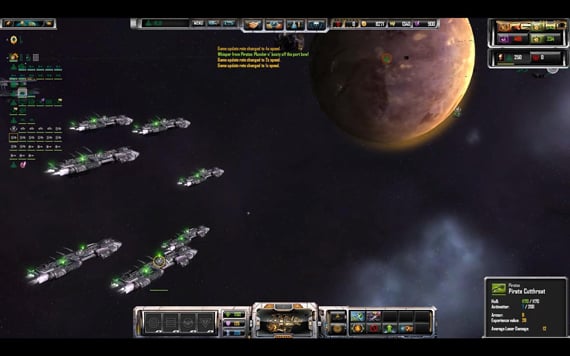 Reg Rating
80%
Price
£25
More info
Ironclad Games
Rayman Origins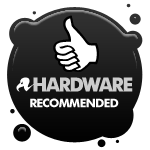 Fast-paced and action-packed with lots of entertaining and stimulating new puzzles, Rayman Origins is the future of side scrolling platform games. A great soundtrack complements the Pixar quality gameplay and design. Each level involves collecting Electoons and is helpfully split into short, sharp, checkpointed stages.
These facets all combine to create a wonderfully immersive experience. Explore creepy underwater caverns and Gourmand (omnomnom) Land in four-player local mode for some hilarious pandemonium. Retaining everything that made the title a classic Rayman Origins injects the fun back into gaming and is a proof that you can teach an old dog new tricks. Pixel perfect Rayman Origins is pure magic.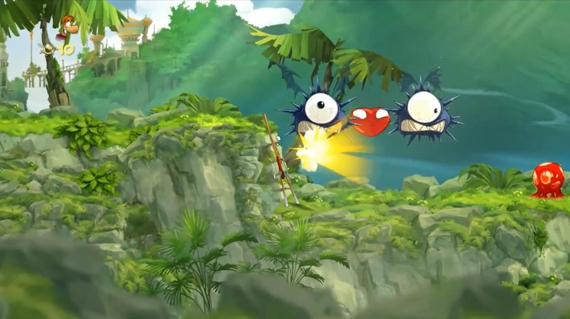 Reg Rating
90%
Price
£14
More info
Ubisoft