Original URL: https://www.theregister.co.uk/2012/07/19/review_lg_optimus_4x_hd_quad_core_android_smartphone/
LG Optimus 4X HD quad-core Android phone review
Understated excellence
Posted in Personal Tech, 19th July 2012 07:00 GMT
I was never much of a fan of LG's Android phones, they struck me as rather ordinary and frequently hampered by an unhealthy obsession with 3D. But suddenly and seemingly out of nowhere South Korea's other phone maker has delivered an absolute blinder. Between you and me, this may prove to be the best Android handset of 2012.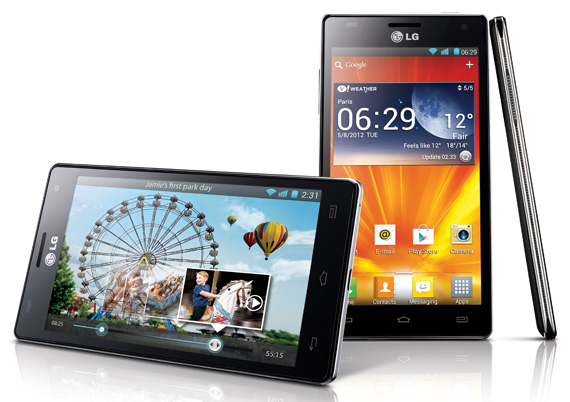 Optimus maximus: LG's Optimus 4X HD quad-core Android smartphone
At 8.9mm the LG Optimus 4X HD is no thicker than HTC's One X. Somewhat understated, its nonetheless handsome exterior – a design LG calls prism-edged due to the serrated side profile – should appeal to those who like me think that Samsung's new Galaxy S3 is blighted by its big home button.
Like the Galaxy S3, the new LG has a wholly plastic assembly and so may prove more susceptible to scratches and scrapes than the polycarbonate HTC One X. That aside, I've no qualms about the build quality. The textured rear makes the device easy to hold and the volume rocker doesn't stand too proud so unintentional adjustments are rare.

Note the groovy edge design
By keeping the amount of bezel around the screen to a minimum, LG has managed to create a phone that is both slightly shorter and narrower than either the One X or the S3. If you want a small, big phone then this is definitely the handset for you.
The technical highlights of the 4X are similar to those of the One X. The screen is a 312dpi 4.7in 720p IPS LCD affair, while the coal is hauled by an Nvidia Tegra 3 chipset with an ARM Cortex A9 CPU running at 1.4GHz in quad-core mode and 1.5GHz in single. The screen is bright and colourful if not AMOLED-good in sunlight.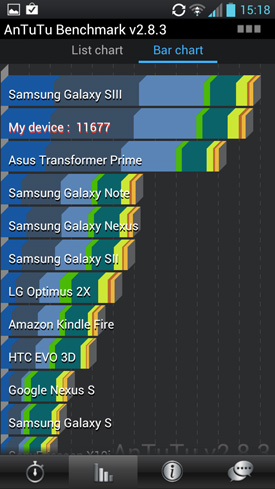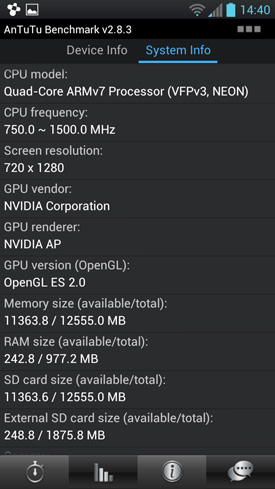 AnTuTu score and spec info
LG only gives you 16GB of storage compared to 32GB on the HTC one X, however, you do get a hot-swappable microSD card slot. That's a better answer to the storage question in my book, not least because it means all the available internal space can be used for apps. The AnTuTu benchmark app returned scores of over 11,500 suggesting the handset has more power than you will ever find a way of actually using. The UI is supremely fluid no matter what else the system is getting up to.
Jelly fishing
Keeping all the hardware in step is the latest(ish) version of Android, Ice Cream Sandwich v4.0.3. To date LG's reputation for rolling out Android updates hasn't been great, so if you are the kind of person who just has to have Jellybean you may want to factor that into your purchase decision.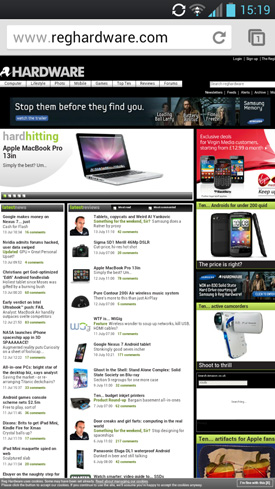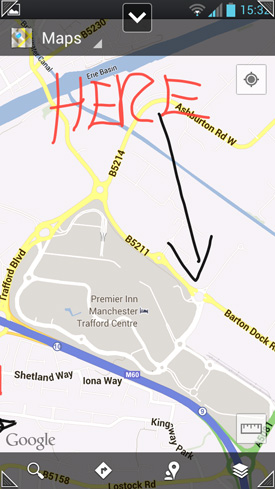 Chrome browser and quick memo
LG has added its own Optimus 3.0 UI to ICS but thankfully it's highly customisable, easy on the eye and generally more of a help than a hindrance. LG has also thrown in some handy tweaks and enhancements like the excellent MediaPlex video player and system-wide QuickMemo integration, which lets you take screen grabs and doodle on them even when using a third-party launcher.
Dive into the screen settings menu and you will find that the white backlight for the three capacitive buttons can be set to always-on or always-off, which is a neat visual trick, especially if you go for the white model. I'm also awarding LG points for using a standard Sim card rather than a micro version.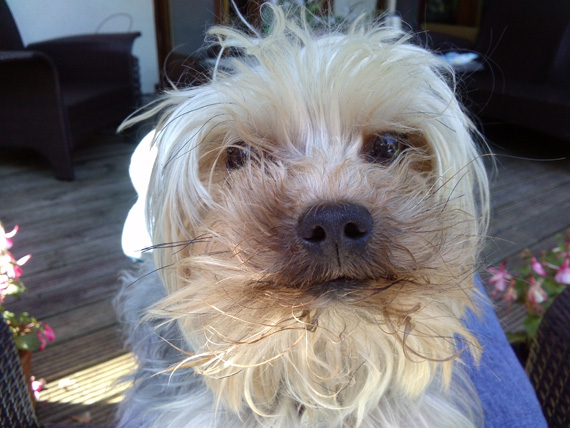 Snappy dog and bone? Click for a larger image
The 8Mp main and 1.3Mp secondary cameras are both perfectly good exemplars of the breed and both take a more than decent snap. Put pictures taken with a 4X, S3 and One X side-by-side and I defy you to tell them apart. The camera's autofocus is the quickest I've ever encountered on a mobile phone.
The webcam works a treat with Skype video calls and you can capture 1080p video through the main camera and 720p using the secondary shooter. Again the results are on a par with what you will get from the HTC One X or the Samsung Galaxy S3.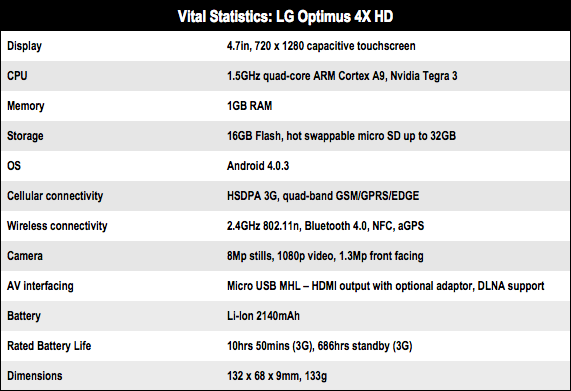 Chemical relief
Some early examples of the 4X had a problem with the autofocus when shooting video – apparently, the camera would refocus every few seconds making the end result unwatchable. This appears to have been fixed though as I found my handset demonstrated no such lunatic behaviour.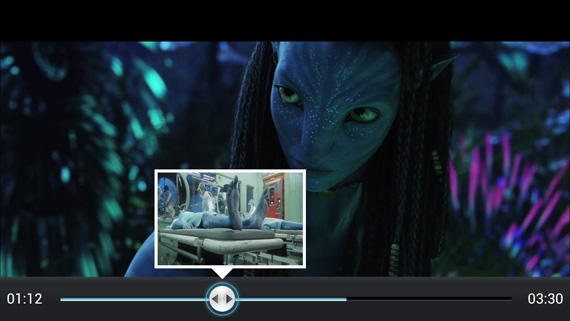 Video player has handy search mini-screen
The 4X's removable battery has a big trick up its sleeve and, in many ways, is the phone's killer feature. Being based on some clever SiO+ (silicon monoxide plus) chemistry that I don't begin to understand, it squeezes 2140mAh into a cell that is physically only 5 per cent larger than the 1500mAh battery used in the Optimus 2X.
In the real world this means I was able to get well over a full day's use from a charge, which gives the 4X a slight edge over the competition from HTC and Samsung. To give you an idea of absolute performance I looped a 720p video with the screen brightness and volume at max and the Wi-Fi radio on and it lasted just over 4 hours.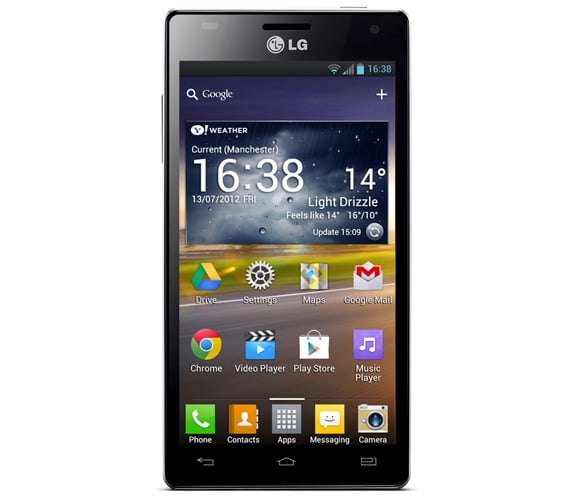 LG's Optimus 4X HD quad-core Android smartphone
As it has yet to be officially released in the UK, I've not seen any contract prices for the 4X. Yet unlocked, it's yours for £425 which is a wee bit less than the going rate for either an unlocked HTC One X or Galaxy S3.
Verdict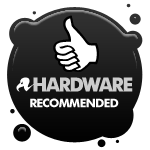 LG's new 4X HD is not only the cheapest quad-core über-phone around, it's also the smallest and lightest, if only by the slimmest of margins. It may not shout "Look at me" like the opposition from HTC or Samsung but it's a smart and solid bit of kit that goes like stink. Furthermore, it has a very well thought-out storage arrangement and some clever UI additions to stock Android. Add to that the beefy removable battery and regular-sized SIM card slot and I think we have a winner. ®
Thanks to Expansys for the loan of the review handset.
More Android Smartphone Reviews

Samsung
Galaxy S III
Sony
Xperia P NXT
Ten... Androids
for under 200 quid
Orange
San Diego
HTC
One X