Original URL: https://www.theregister.co.uk/2012/07/16/retina_mac_visual_glitches/
Sleek new Macs violate fanbois' Retinas with display garbage
God, it's like using an ordinary poor people's computer
Posted in Personal Tech, 16th July 2012 12:58 GMT
Buyers of Apple's "jaw-dropping" Retina display MacBooks are indeed picking their chins off the floor - in reaction to bizarre on-screen glitches blighting the expensive lap-warmers.
Two fanboi-support forum topics have sprung up to detail problems encountered when the shiny kit runs Mac OS X Lion and is woken up from sleep.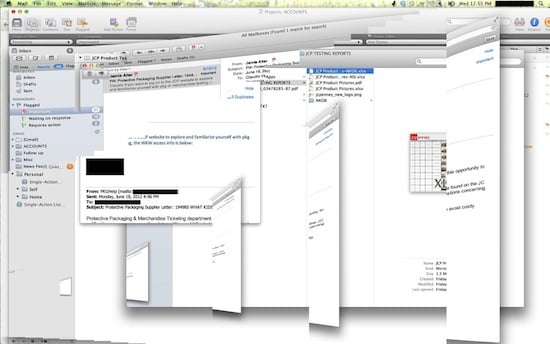 Phantom windows and a garbled UI: the glitch problem on the new Retina Macs, credit: claudiovallejo
On affected Macs, the operating system's user-interface redraw process completely collapses, scribbling bits of windows over the screen. Forum poster olafwagner said:
I don't get it consistently, but sometimes when the screensaver is on, and I touch the touchpad, the machine doesn't seem to 'repaint' the screen correctly and I get a garbled UI.
Fellow fanboi GarnetR added:
The repainting gets so bad, so many phantom copies of old windows laying around on my screen, that I can't really navigate to anything to fix the problem.
Another user noted that animations and graphics, such as scrolling are choppy, and sometimes freeze up entirely. Danielbrown said:
So, I'm wondering if anyone has been having issues with their new MacBook Pro w/ Retina Display graphics? I've installed all the updates and ran the diagnostics. Nothing appears to be wrong, but most of my animations or motions on the computer aren't fluent and are choppy. And at least once a day I'll run into an issue like this.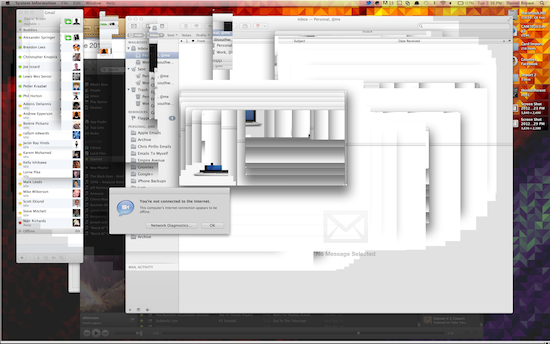 Another amazing display glitch, credit: danielbrown
Graphics glitch-up
Punters have reported that changing the resolution of the MacBook - often whacking it up to full or reinstalling Lion - seems to fix the problem. Others have said that manually overriding the Mac's automatic switching between the on-board NVIDIA and Intel graphics chipsets sorts out the problem.
This - and the fact that users are able to take screen grabs of the problems - suggest that it's a software problem, perhaps an errant driver, rather than a hardware one.
The new Retina MacBook Pro packs two graphics processors: an integrated Intel HD 4000 bit of silicon and a mid-range NVIDIA GeForce GT 650M. Switching between the two is usually automatic and the NVIDIA processor kicks in to crunch graphics for hardcore tasks. Punters reckon this is to blame.
The problem seems to only affect users with Mac OS X Lion. Those already running the next version of the operating system, Mountain Lion (available in a developer's preview), say they have not experienced this visual glitch.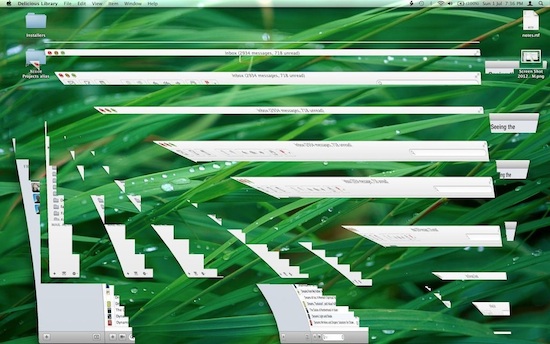 Another rendering fault, credit: Chromecast
El Reg asked Apple whether this is an issue they are investigating, and how they intend to patch it, but have as yet received no reply.
A poster who took his Mac back to an Apple store said the staff are aware of the issue: Joshua Brown1 spoke to a Genius Bar 'genius':
He said they have seen some of these visual glitches come through. It's a software issue. No word on a solution, but I expect it will come with the new OS and/or as software updates for the new display
®