Original URL: http://www.theregister.co.uk/2012/07/07/review_ten_budget_inkjet_all_in_one_printers/
Ten budget inkjet printers
Bargain basement all-in-ones
Posted in Hardware, 7th July 2012 07:00 GMT
Product Round-up As money continues to be tight, buying a new all-in-one often takes a back seat. However, if an old machine has died, or a son or daughter needs something to print coursework, you may be forced to flex a card. On the up side, you could be surprised at some of the bargains which are available in the inkjet market.
You can pick up a serviceable machine for under £40 and one with a touchscreen, wireless and economical separate ink cartridges for £50. Even at these squeezed asking prices, you don't have to pay the balance in increased cartridge costs. There really are some bargains out there.
Brother DCP-J125

With Brother's signature gentle curve to its lid, this machine is the company's entry-level all-in-one. Its festures a small, but effective colour LCD and a simple control panel which handles scan, copy and photo print. In the front panel is a dual SD/MemoryStick card slot and a 100-sheet paper cassette, with USB the only data connection.
Under test I only saw a maximum black print speed of 3.2ppm, against a claim of 33ppm. Print quality is fair for black, but a bit insipid for colour, particularly in copies. Ink costs, at 1.6p per page black and 7.6p colour are good for a budget printer. The price might look high, but discounted it drops to around £65.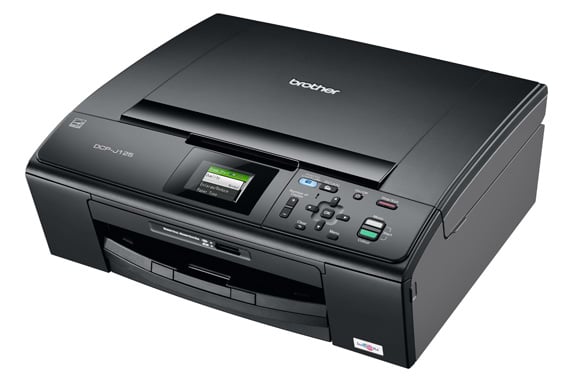 Reg Rating 70%
Price £90
More info Brother
Brother MFC-J430W

A few steps up the range, Brother offers the MFC-J430W, with built-in 20-sheet Automatic Document Feeder (ADF) and fax, as well as print, copy and scan – no photo print, though. A 51mm LCD screen works with a well laid-out control panel and there's a 100sheet paper cassette. WiFi and USB are supported, with WPS setup for the wireless.
I measured a maximum black print speed of 7.7ppm, healthy for this class of machine, with 4.8ppm for colour. Text print looks a little fuzzy and colour is light, more so in copies. At 2.6p and 7.6p for black and colour print, it's reasonable to run and is discounted to around £90.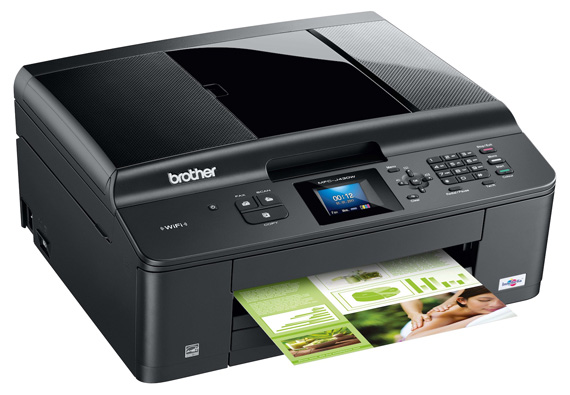 Reg Rating 65%
Price £108
More info Brother
Canon PIXMA MG2150

A lightly textured black case, holds a simple flatbed scanner to the right of a busy control panel with only two, seven-segment LEDs for display. The front panel folds down as input and output trays and cartridges load awkwardly from the front, too. USB is the only data connection.
I recorded print speeds of 6.9ppm black and 1.7ppm colour, with the colour speed slow for class. Black and colour print is among the best you'll see under £100 and software for HD video frame print and Web page collage is useful. Ink costs are around 3.2p for black and 7.8p for colour and the use of a tri-colour cartridge may put running costs up further.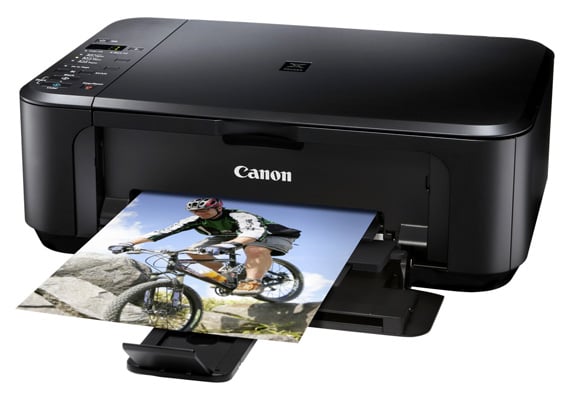 Reg Rating 65%
Price £49
More info Canon
Epson SX235W

Although a budget printer, this machine offers a wireless link as well as USB. There's no LCD display and a sparsely arranged control panel, spread across an angled flap above the output tray. The scanner lid is a bit flimsy and scanned and copied pages are lighter than originals.
Black print quality is marred by some jaggies and occasion head-pass misalignment, but colours are bright and photos are good. The black speed is low, at 3.9ppm, but colour speed is very low at 1.1ppm. Ink costs, if you use the high-yield cartridges, are good for black, at 1.5p, but high for colour, at 10.0p.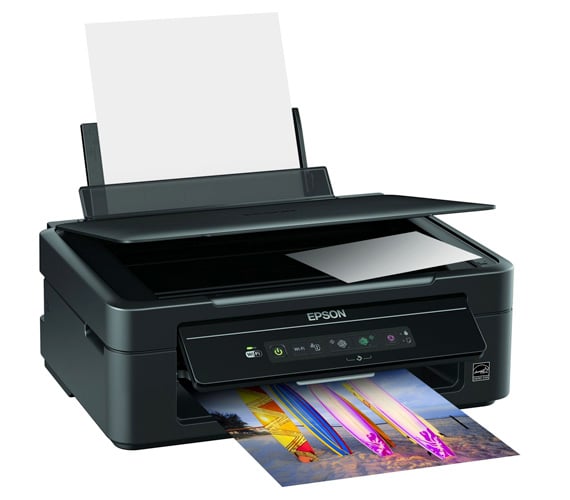 Reg Rating 60%
Price £50
More info Epson
Epson Stylus Office BX305FW Plus

If you need an all-in-one with an ADF and fax facilities in your home office, there are budget machines like this one. It has a two-line, mono LCD and a slightly crowded control panel, but there's also a memory card slot and fax quick-dials. Epson quotes silly speeds and I saw 3.8ppm (black) and 1.3ppm (colour), which is slow and very slow, respectively.
Print quality is fair, but with some fuzziness on black text. Ink costs are 2.6p for black and 9.5p for colour, which are a little high. The printer has recently been reduced in price, but not quite as far as the Lexmark Interpret S405.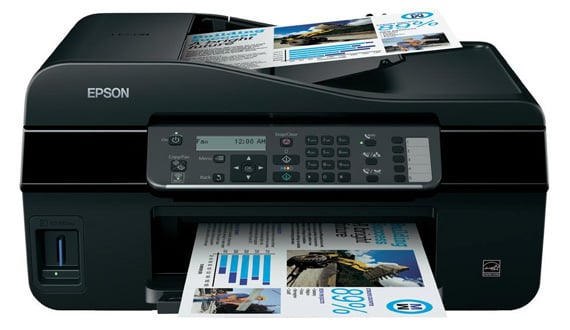 Reg Rating 60%
Price £90
More info Epson
HP Deskjet 3050A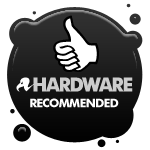 A discreet little all-in one, with its light grey body and two-tone brown top. Unusually for HP, paper flows from a tray at the back to a fold-down tray at the front. Also unusually, It has a hinged control panel with a mono LCD display and membrane control buttons around the edges. The screen uses an ugly font, but is otherwise very serviceable, and there's wireless as well as USB, with software for mobile print.
HP claims an honest 5.5ppm and 4ppm for black and colour print and I measured 6.4ppm and 2.2ppm, both reasonable. Print quality is OK, with a good draft mode, but ink costs are high, at 4.8p per black page and 11.8p per colour one.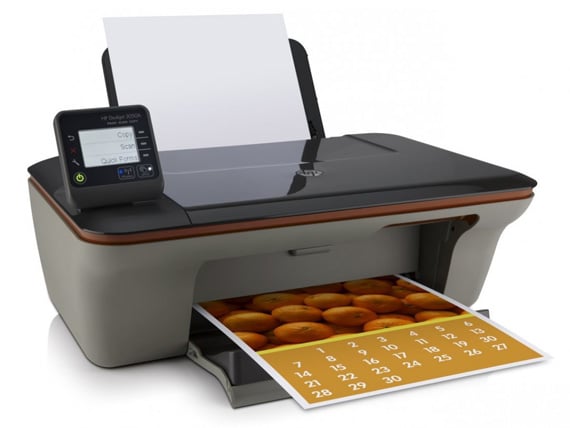 Reg Rating 80%
Price £40
More info HP
HP Photosmart 5510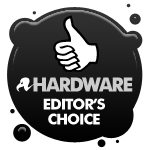 Another from HP's brown school of all-in-ones, this machine offers touch screen control from a 50mm display and the same ePrint and direct print services over wireless from mobiles as its cheaper sibling. Paper feeds from and to the front and it uses four separate ink cartridges for economy. SD and MemoryStick cards are supported.
HP claims 11ppm and 7.5ppm for black and colour print and I saw 9.2ppm and 4.6ppm; not far off and very good speeds for class. Print quality is also very good, with sharp blacks, bright colours and excellent photo prints. Ink costs are 2.2p for black and 6.6p for colour, both more than reasonable for a budget printer.
Reg Rating 90%
Price £70
More info HP
Kodak ESP 1.2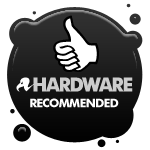 Kodak's entry-level range of printers has been extended with this robust and functional all-in-one. The small, but useable, LCD screen is now front right, bordered by true touch buttons, which are positive to use. SD and MemoryStick slots cater for photo upload and there are twin ink cartridges, black and tri-colour. Kodak makes much of its remote and direct print software for mobile devices and this certainly adds value.
True print speeds, at 8.1ppm and 3.5ppm are among the best in this group and print quality is good throughout, with deep black and bright colours. Ink costs are very low, at 1.6p and 4.4p for black and colour pages, though the tri-colour cartridge can increase waste.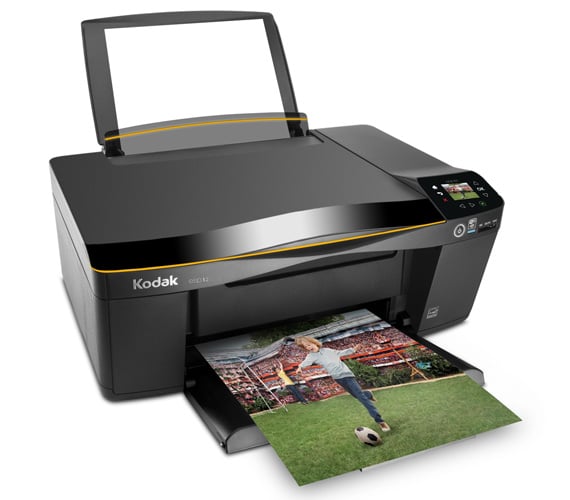 Reg Rating 80%
Price £69
More info Kodak
Kodak ESP 3.2

There are only slight differences between this machine and the £10 cheaper ESP 1.2. The first is a true touchscreen, with a longer diagonal of 61mm, which makes control easier and shows bigger photo thumbnails. Although the printer also uses the same print engine, Kodak claims to have tweaked it to produce speeds of 8ppm and 5.5ppm.
Under test, though, I only saw small increases, and measured 8.6ppm and 3.7ppm for black and colour. Print quality is good on both plain and photo paper. Running costs are the same as from the cheaper machine, too, though these are very good on both.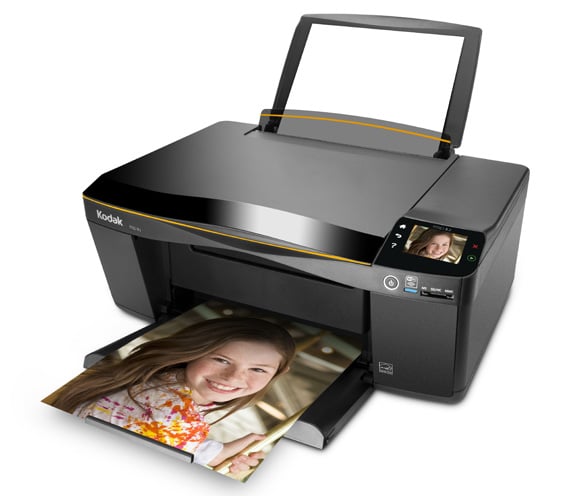 Reg Rating 75%
Price £79
More info Kodak
Lexmark Interpret S405

Looking slightly long in the tooth, Lexmark's entry-level all-in-one is a big, pragmatic machine. Though it only has a two-line, mono LCD, it provides a PictBridge socket for cameras, as well as SD and MemoryStick and there's a 35-sheet ADF, which works well with its fax support.
Rated at 17ppm and 11ppm printing black and colour, I only saw 6.8ppm and 4.1ppm, but the colour speed, in particular, is good. Print quality is OK on both plain and photo paper, but running costs are high, at 3.9p for black and 11.5p for colour. Despite what appears to be a high price for the printer, it can be had for around £50, online. ®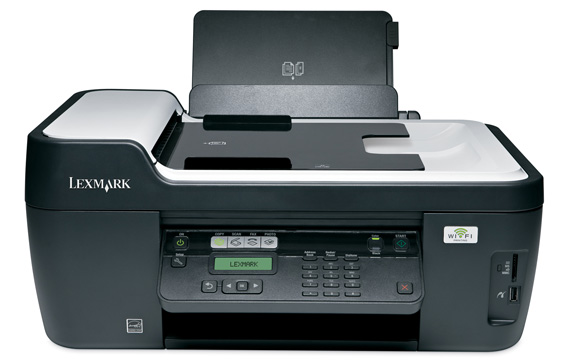 Reg Rating 70%
Price £133
More info Lexmark