Original URL: https://www.theregister.co.uk/2012/07/05/smarter_memory_ssd_buyers_guide/
Buy Smarter: what you need to know about... SSDs
Speed up your laptop
Posted in Personal Tech, 5th July 2012 15:12 GMT
Smarter Memory The solid state drive (SSD) is like a fast hard disk drive (HDD) with no moving parts. Many SSDs can be used as direct replacements for mechanical hard drives, although usually with a capacity restriction.
They are better suited to notebooks, netbooks and Ultrabooks because capacities in these tend to be lower than in desktop PCs, where storage can easily run into terabytes. Even in desktops, though, there is good reason to fit an SSD alongside mechanical storage.
The lower cost of SSDs is the reason they are fitted as standard in some portable devices, such as the Apple MacBook Air and in many rivals on the PC side, but not, usually, in new PCs.
They can be retro-fitted, though, so this guide looks at buying for both replacement and supplementation.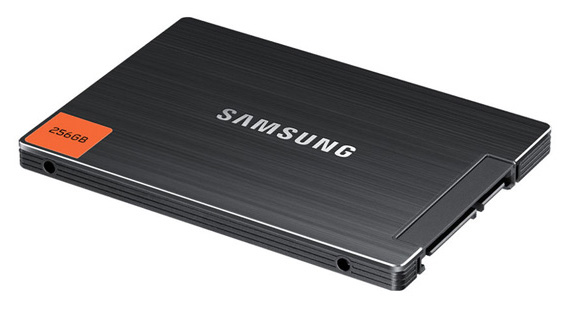 SSDs are faster, less noisy and more robust than hard drives
An SSD is an array of Flash storage chips combined with a sophisticated controller, so it acts like a hard drive. It can perform random and sequential reads and writes like an HDD, but at much higher speed because the data transfer is not governed by the speed at which each bit can be moved through a read/write head to or from the surface of a spinning disk platter.
Instead, the data is stored in much the same way as on a USB drive or memory card, but with a more intelligent controller distributing and buffering it.
Good things about SSDs
SSDs have several advantages over HDDs, particularly when it comes to access time, transfer rate, robustness, power consumption and noise level.
The access time, which is the time before data starts to flow, is typically about 0.1ms for an SSD compared with 5ms-10ms for a hard drive.
The transfer rate of an SSD is between 100MBps and 500MBps, depending on the model, while a typical hard drive comes in at the lower end of this range. If you combine the access time and transfer rate, you will see a noticeable storage speed improvement when using an SSD.
SSDs were originally developed for military use, which demanded toughness
Since there are no moving parts in an SSD, it is considerably more robust than an HDD with its spinning disks and floating heads. SSDs were originally developed for military use, which demanded this kind of toughness.
The lack of moving parts also means that an SSD is completely silent. Modern hard drives are also pretty quiet, but you can still hear them in operation.
Portable devices also benefit from an SSD's lower power consumption, which is about half that of a comparable hard drive.
Things to watch
Not everything is in the SSD's favour, though, the main drawback being its cost. A typical 500GB hard drive will set you back about £40, while an equivalent SSD is likely to cost more than £300.
Even if you come down to the SSD sweetspot, around 120GB, the respective costs are about £30 and £100.
You may also have read about the shorter life of an SSD drive. It is true that each Flash chip in an SSD has a limit to the number of read/write cycles it can sustain, but modern techniques of wear management have reduced the problem considerably by spreading the data evenly across all memory elements. Even so, SSDs are less suited to tasks where data is repeatedly overwritten.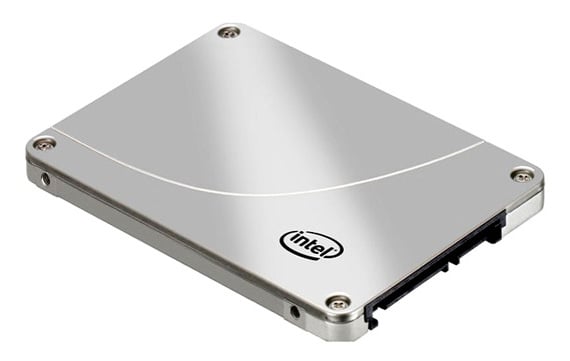 Low-capacity SSDs make a good start-up drive for desktops
The distribution of data to help balance wear can lead to a third disadvantage of an SSD. If the drive happens to fail, data from any given file is likely to be distributed among many of its Flash chips. That makes it much harder to recover than from a hard drive, where large swathes of data are likely to have been written sequentially.
And if the controller fails, the drive is likely to fail catastrophically, with much less chance of data recovery. The bottom line: you still need to back up your SSD.
Spec checks
Many of the SSDs on the market come from familiar memory and chip suppliers. Crucial, Intel, Kingston and Samsung are major players and there are obvious advantages in buying drives from recognised chip makers. There are other criteria to apply in your choice, too, though.
Drive controllers are particularly important in an SSD drive as the data distribution algorithms and caching are more important to speed and longevity than the comparatively simple controllers used in HDDs. Names such as Sandforce and Indilinx are well regarded and often quoted in spec sheets.
There are obvious advantages in buying SSDs from recognised chip makers
Other useful criteria to check are read and write speeds, the input output operations per second (IOPS) and the mean time between failures (MTBF).
Check that the drive supports Trim (most do), as this technology helps handle junk data and increase the performance of SSDs over time as it fills with data. By reorganising the way data is removed from the cells in a drive, it can also extend the life of an SSD. Trim is supported in Windows 7 and 8, Linux and Mac OS X.
Whether you are converting to an SSD or upgrading a drive to a higher capacity, check that the drive matches the interface it will be connected to. Many new drives support Sata III with an increased throughput, but this standard is backwardly compatible with earlier interfaces too.
And finally…
If you are running a desktop, you can achieve a significant start-up improvement by installing an SSD as your start-up drive. It doesn't have to be that big, just large enough to hold the operating system and key applications.
There is also a new breed of hybrid drive, which effectively uses an SSD as a sophisticated cache to a traditional hard drive.
It is claimed to provide speed improvements close to those from free-standing SSDs, but at a fraction of the cost. The main provider so far is Seagate with its Momentus XT range. ®