Original URL: http://www.theregister.co.uk/2012/07/03/review_lg_55lm960v_3d_tv/
LG 55LM960V 55in Smart TV
Olympic champion?
Posted in Personal Tech, 3rd July 2012 06:00 GMT
Review The 55-inch LM960V is nothing if not formidable. LG has packed its new flagship LED with every digital doodah it can muster, and at £2,700, has priced it uncharacteristically high. This, the brand is clearly saying, is a telly to challenge the best there is – it's worth paying through the nose for. In some ways, it's right.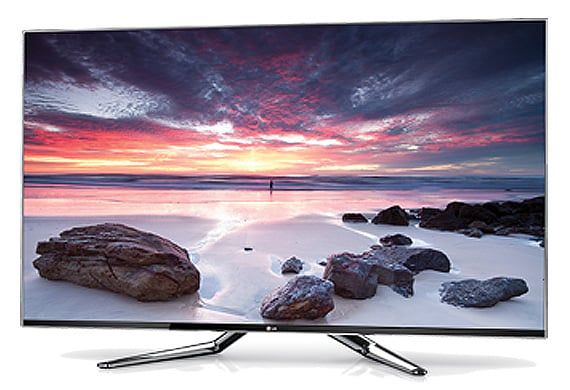 Nano technology? LG's 55LM960V Cinema 3D LED Smart TV
Also available in moderately more affordable 47in guise – and soon as an eye-wateringly expensive 84-incher – your money buys gorgeous design, advanced picture processing and an enviably high standard of finish. 
The set sports two tuners: Freeview HD and generic DVB-S2 satellite. The latter can be used to view Freesat's gratis channel bouquet, unfiltered by EPG niceties. If you want to point you dish elsewhere, miscellaneous FTA digital channels of foreign origin can also be yours.
The set also comes with two remotes: the standard offering and an uprated Magic Remote pointy-stick with integrated mic, for playing casual games and web browsing.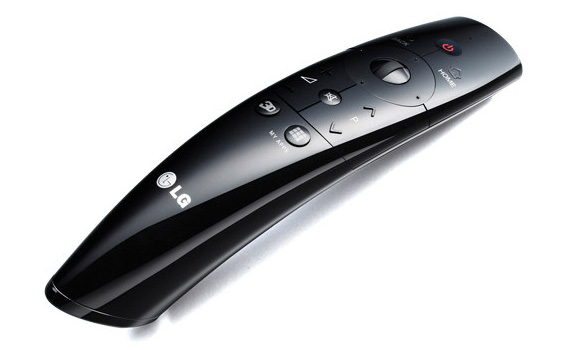 Fuss-free remote
The 55LM960V features access to LG's on-line portal from a newly refurbished gateway. A clean and distinctive user interface neatly separates premium IPTV content, such as the BBC iPlayer, YouTube, Acetrax and Lovefilm, from streamable 3D demo footage, apps and network sources.
To make co-existence with other devices as easy as possible, DLNA compliancy is wrapped up in LG's SmartShare trappings. This simplifies connectivity, particularly with mobile devices. Indeed, I was soon browsing my LG-P920 Smartphone for music and movies, from the TV over a Wi-Fi Direct connection. Even Dynamo would admit that's a good trick.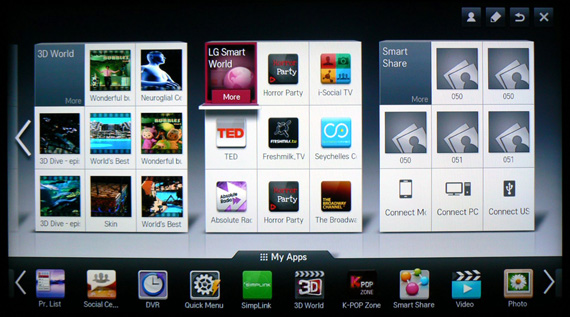 User interface is well laid out
This screen is also generous with multimedia files, be they on a mobile device, USB or from a networked nas. File support is uniformly good, with all popular suffixes unwrapped, including MKV.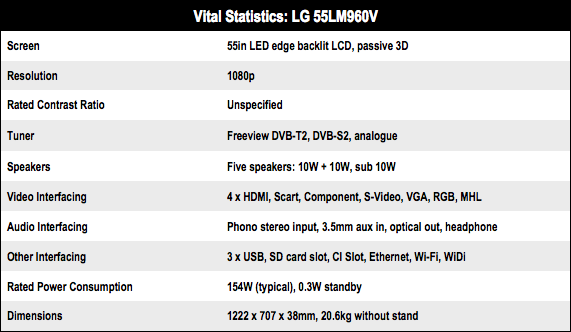 Passive viewing
The panel itself is built around LG's proprietary LED Nano diffuser. Working in conjunction with variable local dimming tech, this screen-wide plate evens out the light from the LED clusters behind, minimising hotspots and halos. Unfortunately it's only moderately successful and there remain issues regarding backlight uniformity, particularly on darker scenes.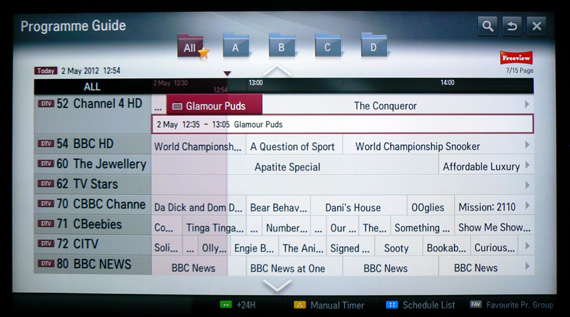 EPG
That said, motion resolution is top notch. LG attributes this to an MCI (Motion Clarity Index) of 1000Hz. I've long since given up trying to understand frame rate nomenclature, so what this refers to is anyone's guess. All you really need know is, that with the TV's TruMotion function turned on, detail is crisp all the way to 1080.
Unfortunately, this clarity also comes with motion artefacts, seen as smudgy disturbances around the edges of some moving objects; still the set does have a manual De-Judder setting to dial most out. Generally, colours are spectacular and the set offers immense contrast, albeit at the expense of shadow detail. Daytime TV looks great!

Slim and stylish
3D is a particular strong point, with LG's Passive FPR panel providing immersive dimensional viewing. With a screen this large, there are inevitable compromises in picture sharpness when you use Passive tech, but when viewed head-on there's no crosstalk double imaging to worry about either. Included in the box are seven pairs of inexpensive polarising glasses, enough to keep family and friends happy.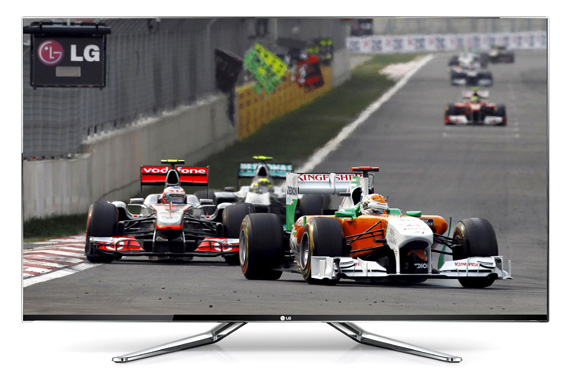 Works with cheap, passive 3D glasses and there are dual specs included to take advantage of split viewing for gaming
As an offshoot, the screen also offers Dual Play. By wearing specifically polarised Dual Play glasses (there's a colour-coded pair included in the box), you can view the split screen output from a two-player console game as two separate, full-screen images. This is obviously a wizard wheeze although in practice there's quite a noticeable breakthrough between viewpoints. In a road racer, where players share the same track, this may not be too noticeable, but on a FPS such ghosting can prove fatal.
Verdict

Overall, the 55LM960V can be considered a superior flatscreen with a fabulous feature roster. But there are caveats that prevent its picture performance rating higher than a B+ when you consider the asking price for the set. Close then, but no best-of-breed cigar. ®
More TV Reviews

Toshiba
Regza
46YL863
Philips
46PFL9706T
Ten...
smart TVs
Samsung
PS64D8000
Sony
Bravia
KDL-55HX923