Original URL: https://www.theregister.co.uk/2012/06/30/review_ten_mid_range_android_smartphones/
Ten... Androids for under 200 quid
The price is right?
Posted in Personal Tech, 30th June 2012 07:00 GMT
Product Round-up At the Mobile World Congress conference in Barcelona earlier this year, Google chief Eric Schmidt famously said that he expected Android smartphones to be as cheap as normal phones as soon as 2013. The current sub-£200 Sim-free sweet spot in 2012 means you can expect large screens and a variety of processors. Yet don't expect iPhone 4S Retina display crispness, those large screens inevitably come at a lower resolution.
Still, even cheaper displays are suitably responsive these days and you can expect decent cameras and as standard. A major consideration for touchscreen handsets should be ease-of-use and Android's user interface is maturing into a worthy rival to Apple's iOS. Moreover, manufacturers are free to tweak as they see fit, providing their own interface modifications to differentiate the user experience from vanilla Android instals.
While the most basic Android phones have few enhancements, here the focus is on models in the £100-£200 price range that offer that little bit extra. There are plenty of cheaper Android handsets out there and we'll be looking at the sub-£100 models next month.
Alcatel One Touch Ultra 995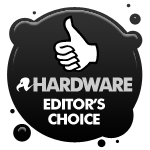 The Ultra 995 offers a massive amount of spec for your money and albeit running Android 2.3, is well-equipped for its promised Android 4.0 upgrade. The 480 x 800 pixel 4.3in screen, 1.4GHz processor and 5Mp camera are all at the top end of expectations for this price tag. Build is impressive too – not the most unique in terms of style but slim (9.7mm) and the Ultra 995 is stuffed with useful pre-installed apps and a 4GB SD card.
The 3D style user interface is clear and works well and the HDMI socket (cable not included) and DLNA functions are a pleasant surprise. Aiming at the Orange Monte Carlo, the Alcatel wins the battle with ease. There's very little to complain about aside from the lacklustre internal speaker.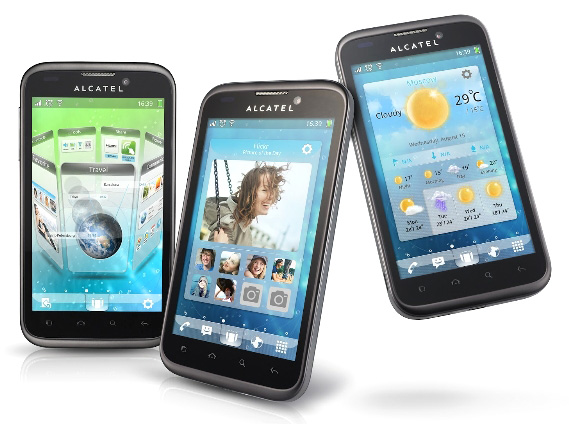 Reg Rating 90%
Price £179
More info Alcatel
HTC Desire C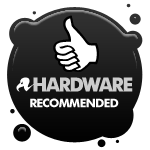 HTC signed a deal with DropBox this year, so you get 25GB of free on-line storage for two years with the Desire C. It's a pint-sized HTC smartphone and a slicker take on the Galaxy Ace and Galaxy Mini 2. The impressive unibody design is accompanied by a great start-up guide and useful pre-installed apps.
The 5Mp camera produced good results although there's no flash. The 3.5in 320 x 480 screen suffers in daylight and needs a brightness tweak but it's forgivable as the only smartphone on test with Android 4.0, as standard, which runs well on the 600MHz processor. Beats music tech is novel rather than impressive and the 4GB storage will need a MicroSD card boost, as the Desire C is a great music player. While ICS on-board is a big bonus, if it weren't for the screen resolution and brightness, the Desire C would have been Ed's Choice.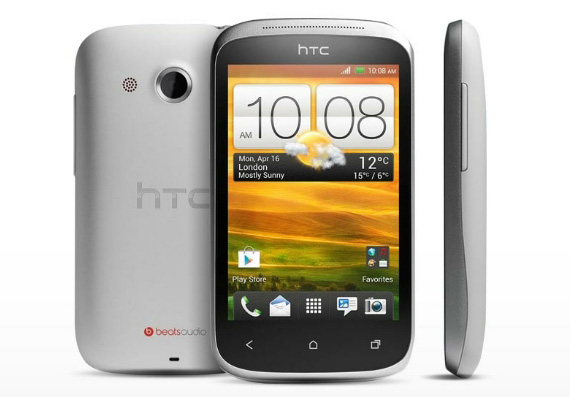 Reg Rating 90%
Price £189
More info HTC
HTC Wildfire S

Incredibly light at 105g even though it looks chunky, the 3.2in, 320 x 480-pixel display on the Wildfire S is surrounded by solid HTC design and fits in all pockets with ease. Crucially, the screen is one of the most responsive on test. The HTC Sense UI Android overlays works brilliantly too.
The 5Mp camera excels at outdoor scenes and has clever image filters built-in for Instagram-style effects from the start. The 2GB MicroSD card and 600MHz processor aren't headline features but the HTC Wildfire S feels faster than the spec and it's a fun smartphone, if you can avoid upgrade envy and the new HTC Desire C.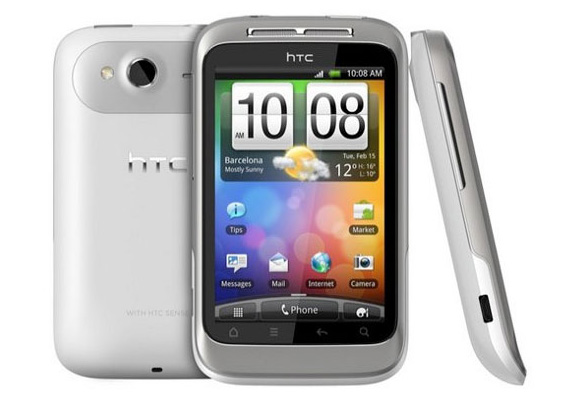 Reg Rating 80%
Price £149
More info HTC
Motorola Defy Mini

This pocket-sized smartphone looks toy-like in appearance but is actually a rugged, highly protected smartphone. The 3.2in screen is small compared to rivals and, from the go, this is a smartphone targeting active teenagers switching from a standard phone and entering the world of Android 2.3.
A 600MHz processor and 3Mp are budget concessions to the rock solid build quality. As a fringe benefit, it's possible to get two days use out of the Defy Mini but the biggest downfall is the screen – the most unresponsive on test. You can get much better for the money but few smartphones are as tough.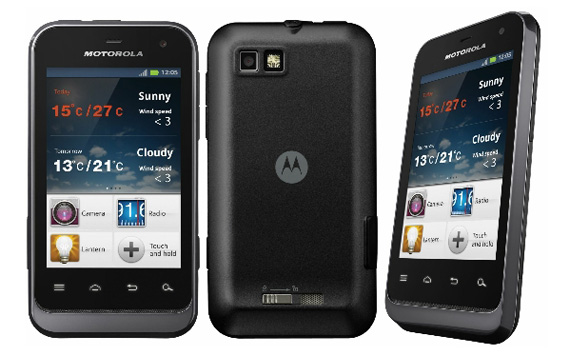 Reg Rating 60%
Price £169
More info Motorola
Motorola Motoluxe

Out of the box, the Motoluxe looks like a high-end smartphone – it's almost all screen, has good build quality and an 8Mp camera. The 4in screen is sharp too at 480 x 854 pixels but the ultimate pay-off for all the surface USPs are an average 800MHz processor and around 300MB of internal storage to play with, a MicroSD card upgrade is essential.
The Motoluxe is an attempt to bring big budget items like a large screen and impressive camera to the mid-range Android market but falls short given that, in day-to-day use, despite its good looks, it feels sluggish against its rivals.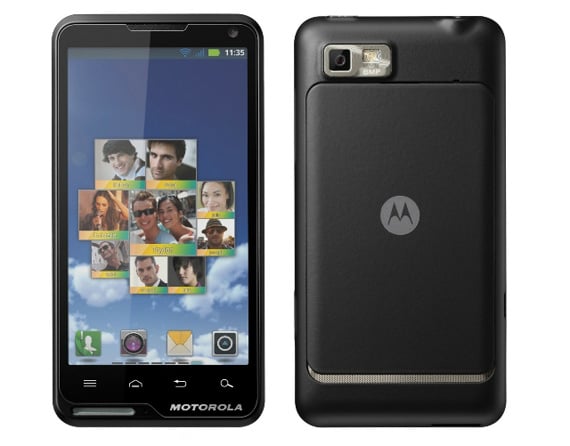 Reg Rating 70%
Price £190
More info Motorola
Orange Monte Carlo

The Monte Carlo is an Orange branded version of the ZTE Skate featuring a giant, 4.3in, 400 x 800-pixel screen that immediately impresses. Indeed, the size eclipses other Android smartphones at a similar price point. While responsive and bright, it's not the most detailed display, truth be told.
The embedded Orange apps are annoying bloatware but the battery life is good considering the screen size and its 800MHz processor. Naturally, the price is subsidised by the fact you'll be topping up with Orange credit on PAYG but that doesn't change the fact that the Orange Monte Carlo is still a value for money option and certainly accessible for Android virgins.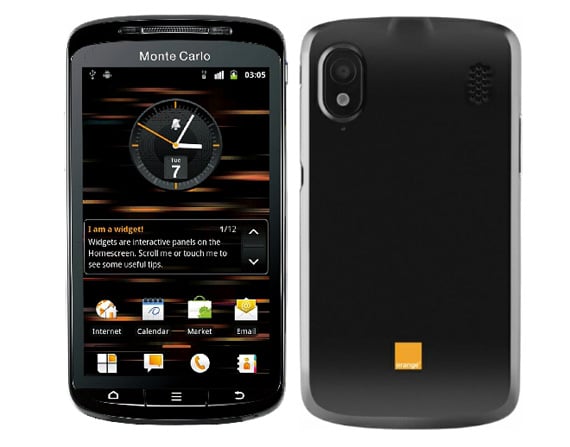 Reg Rating 85%
Price £119
More info Orange
Samsung Galaxy Ace

With just a glance you can see why Apple took exception to this smartphone. The Samsung Galaxy Ace looks remarkably like an iPhone 4. The build quality doesn't quite match Apple's handset but the ridged back and impressive 3.5in, 320 x 480 pixel screen create a budget alternative to the Samsung Galaxy III.
The 5Mp camera does a great job and there's a 2GB MicroSD card included so you can manage without an instant memory upgrade. The 800MHz processor is capable and keeps battery life to a respectable day and a half. There are higher resolution screens but the responsiveness and brightness remain impressive for the price tag.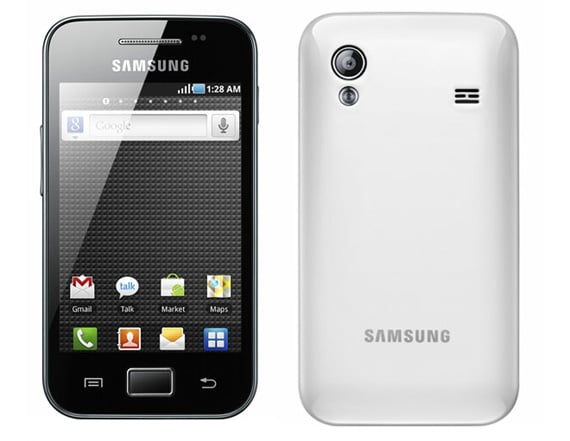 Reg Rating 80%
Price £180
More info Samsung
Samsung Galaxy Mini 2

Boasting a bright yellow removable back cover, the Galaxy Mini 2 looks like a 1980s sports Sony Walkman. The 3.2in screen struggles to beat the Galaxy Ace – it is difficult to read in bright sunlight and has a budget look to it. It's rugged enough to rival the Motorola Defy Mini but doesn't offer anything more than that.
You can expect a much better screen and camera (it's only 3Mp) for this kind of money and younger users will demand more – the Sony Xperia U beats the Galaxy Mini 2 hands down. In 2012, the Galaxy Mini 2 feels like a £99 smartphone.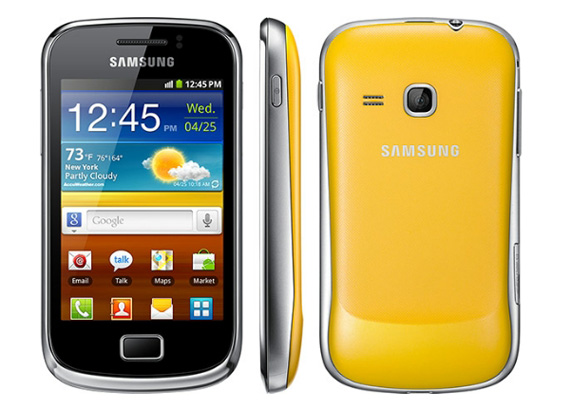 Reg Rating 65%
Price £179
More info Samsung
Sony Xperia U NXT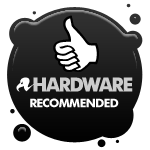 The chunky budget baby of the new Sony Xperia range, the Xperia U shares the build and design of the Xperia P and Xperia S, reduced in footprint to house its excellent 3.5in screen. The 480 x 854 pixel screen feels narrow in use but it's still the best on test. The 1GHz dual-core processor is also best in class.
Apps and games that suit the narrow screen fly but web browsing can be tricky and takes the shine off the experience, but no doubt you get used to navigating it over time. Typically, the battery only lasts a day with the demanding screen and processor. However, the 3.79GB of available storage is the big disappointment here. If you've a music and movie habit, you'll have to juggle things a bit – rather than fill and forget. Still, the supplied headphones are excellent and there's an Android 4.0 upgrade due this summer.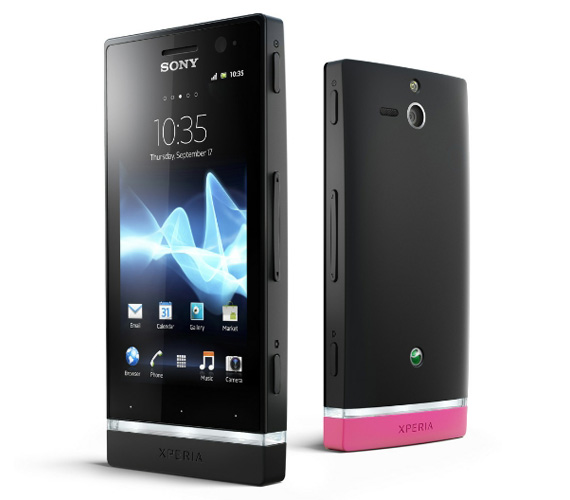 Reg Rating 85%
Price £199
More info Sony
ZTE Libra

A decent, curvy body can't hide the fact the the Libra is a low-powered Android with a 600MHz processor running Android 2.2 Froyo. The 3.5in 400 x 800-pixel screen and 5Mp camera are both standout advantages and the user interface is fast and the screen is responsive.
If you don't use stacks of demanding apps or games, it's a good option, especially as on-line prices drop below £149, as ZTE phone development moves on at speed. Storage is minimal with a 2GB MicroSD card in the box but this can be increased, of course. All in all, a good all-round smartphone for the first time Android user. ®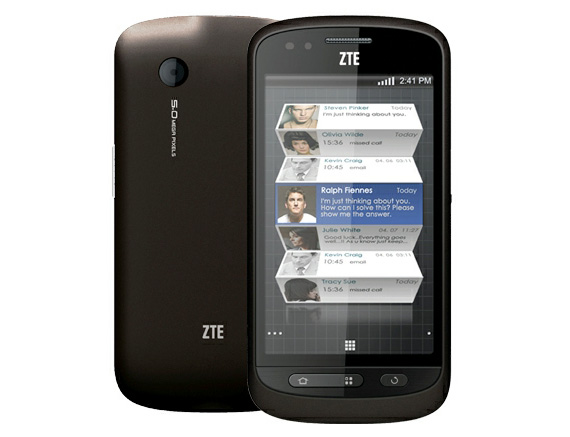 Reg Rating 75%
Price £149
More info ZTE