Original URL: https://www.theregister.co.uk/2012/06/27/intel_ivy_bridge_notebooks/
Ultrabook makers take the Ivy Bridge path
Intel sets the rules
Posted in Personal Tech, 27th June 2012 09:00 GMT
Extreme Hardware Intel launched quad-core versions of its Ivy Bridge processor in April but held back on dual-core versions, apparently to sell out its Sandy Bridge dual-core chips. With the dual-core Ivy Bridge CPUs out this month, PC makers are already starting to announce notebooks based on the new architecture.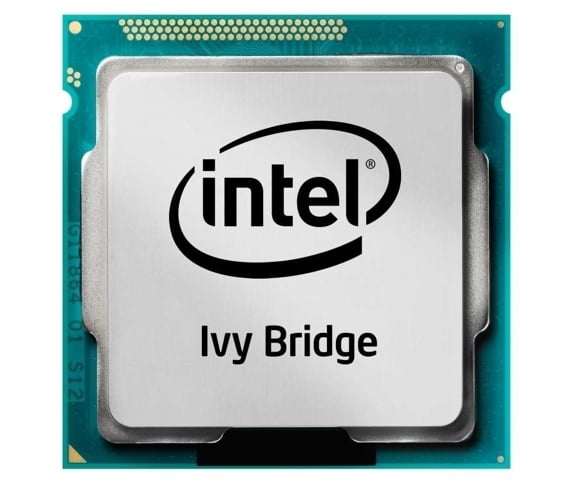 First, a recap. Ivy Bridge is a 22nm version of Sandy Bridge, Intel's previous processor family. The quad-core chipsets released in April each have four 64-bit x86 processor cores, a memory controller and a GPU on one silicon die. Each core has 64KB of Level 1 cache and 265KB of Level 2 cache. All four cores plus the GPU share 8MB of Level 3 – or "Smart", as Intel calls it – cache.
Key to Ivy Bridge are tri-gate 3D transistors. These have a single gate stacked on top of two vertical gates, providing three times as much surface area for electrons to travel on. This reduces electron leakage and cuts power consumption.
Intel claims: "The additional control enables as much transistor current flowing as possible when the transistor is in the 'on' state (for performance), and as close to zero as possible when it is in the 'off' state (to minimise power), and enables the transistor to switch very quickly between the two states (again, for performance)."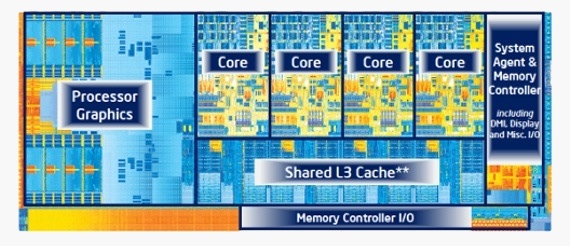 Inside Ivy Bridge
Ivy Bridge's integrated graphics have been beefed up, with support for Microsoft's DirectX 11 and 4K x 2K video resolutions. The chip also supports USB 3.0 and PCI Express 3.
Intel announced the first batch of Ivy Bridge dual-core processors at the end of May. They are all Core i5 and Core i7 models – the i3 versions are due for launch later this year.
Among the batch are four chips destined for Ultrabooks. These slim, lightweight notebooks must conform to a strict(ish) Intel spec. Intel's protoype Ultrabook featured a 13.3in, 1,600 x 900 display, 4GB of RAM and a 240GB solid state drive, and weighed 1.4kg. Intel reckons commercial versions of the same spec should retail for $1,000-$1,100, although it hopes prices will eventually drop as low as $599.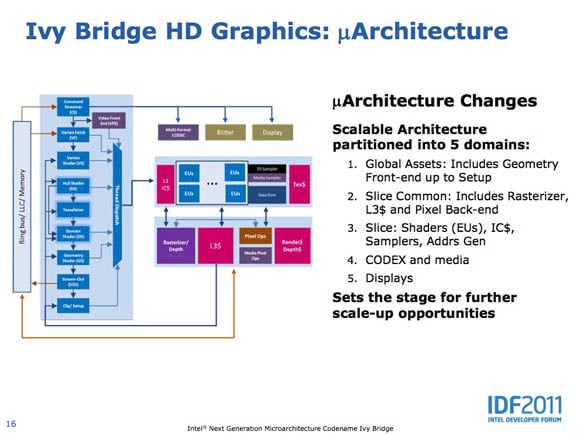 To carry the Ultrabook monicker, notebooks must have either USB 3.0 or Thunderbolt ports, have Intel Protection and Anti-Theft enabled, and be able to load and run apps "responsively".
Cream of the crop
Future Ultrabooks will, according to Intel, include face tracking and voice recognition. "We are raising the bar on more natural interaction," said Tom Kilroy, an Intel senior vice-president, during a keynote speech at the recent Computex show.
Touchscreen Ultrabooks, using Windows 8's support for multi-touch, are on the way too. Acer and Asus have already announced Windows 8 Ultrabooks with touchscreens.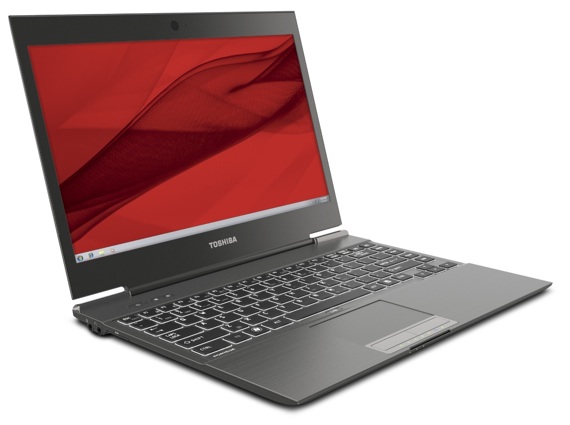 Toshiba's skinny-yet-capable Portégé Z930
In the meantime, Dell, LG, Samsung, Sony and others are updating their Ultrabooks or releasing new models with Ivy Bridge processors. Dell announced its first Inspiron Ultrabook at Computex. Known as the Inspiron 14z, it ships as standard with a Core i3 Sandy Bridge processor but can be upgraded to an Ivy Bridge chip.
Outside the Ultrabook niche, Dell has added two Ivy Bridge 15in notebooks and two 17in models to its range. Dell has also upgraded its Alienware gaming notebooks with Ivy Bridge processors.
Sony, meanwhile, has upgraded its entire Vaio range to Ivy Bridge, although very little else about the notebooks has changed. Sony has not announced plans for an Ivy Bridge Ultrabook. The new Ultrabook Vaios shown off by Sony recently all had Sandy Bridge chips.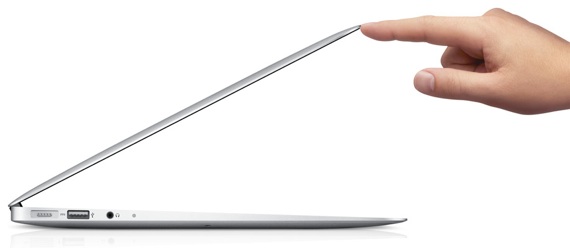 Apple's MacBook Air line is now powered by Ivy Bridge
Toshiba is not hanging around, however. Its Portégé Z930 Ultrabook features a Core i5 Ivy Bridge processor. It also has a 13in screen, up to 12GB of RAM, 512GB of solid state storage, and weighs 1.1kg. It is 8.3mm thick at its thinnest point and has two USB 2.0, one USB 3.0, HDMI, VGA and Ethernet ports.
Like every Ultrabook shipped to date, however, it is weighed down by its price tag. At $1,249, it is outside Intel's wished-for price range and in the same ball park as Apple's MacBook Air.
The new Ivy Bridge Airs due any day could make it tricky for Ultrabook manufacturers. Apple is expected to revamp its entire notebook range with Ivy Bridge chips this month.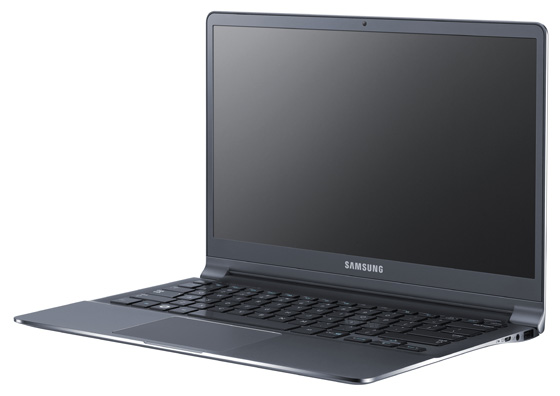 Samsung's sexy Series 9 is getting Ivy Bridge
Samsung's Series 7 notebooks, including the 17in Core i7 Gamer, have already been updated to Ivy Bridge, and those were joined recently by two Series 5 models.
The 15.6in Series 5 features a 2.3GHz Core i7, 8GB RAM and 750GB hard drive, along with Nvidia's GeForce GT 630M graphics, while the 14in Series 5 500 has a 2.5GHz Core i5 chip, 8GB RAM and a 500GB hard drive. It also uses the GeForce GT 630M.
Samsung has said that it will add Ivy Bridge to its Series 3, Series 5 and Series 9 notebooks. ®