Original URL: https://www.theregister.co.uk/2012/06/25/review_huawei_ascend_g300_android_smartphone/
Huawei Ascend G300 budget Android
The best low-cost smartie you can buy?
Posted in Personal Tech, 25th June 2012 11:00 GMT
Review As an example of how much the budget smartphone has come on over the last 12 months you need look no further than Huawei's G300, which at £100 pre-paid is Vodafone's latest entry-level Android smartphone.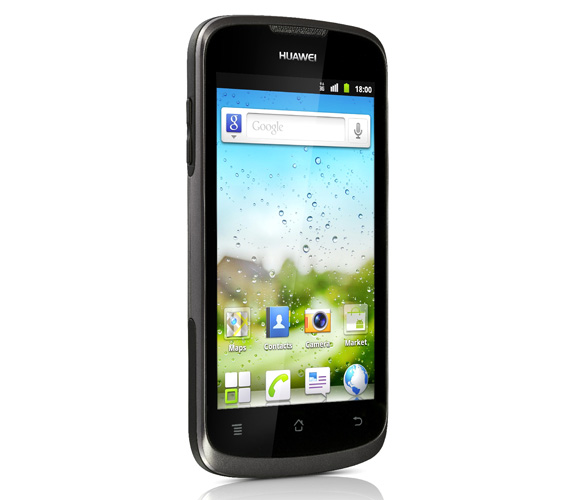 Cost conscious: Huawei's Ascend G300
What do you get for your 100 spondulicks? A 480 x 800 4in LCD screen, a 1GHz Qualcomm chip with 512MB of RAM, 2.5GB of storage, a MicroSD card slot, a 5Mp camera and Android 2.3.6. Now granted, that's not a specification to worry the likes of the HTC One X but again, I refer you to the price which is nearly £400 less, if you don't want a monthly contract.
Out of the box the Ascend G300 looks rather smart, if a little anonymous. In fact I'm struggling to think of anything to say about the shape other than it's nicely rounded and easy to hold. There's nothing wrong with the build quality though, which is top notch.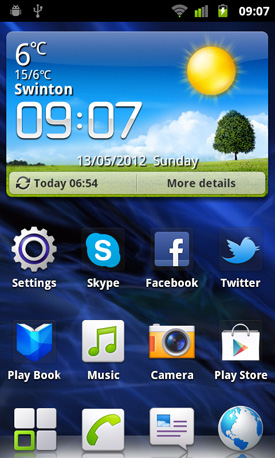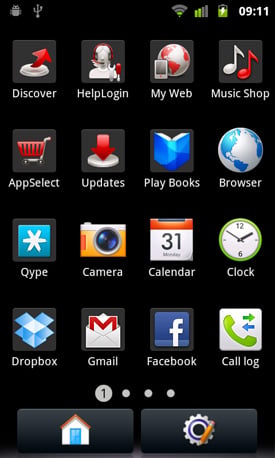 Home screen and apps
The back and sides are made from a brushed-metal effect plastic while the capacitive screen is glass. The volume and on/off controls are perfectly sized and positioned – especially the former – while the 3.5mm jack is at the top and the microUSB at the bottom, as they should be. The whole thing is very well glued together and feels like it's built to last.
That solidity has come at the expense of weight and bulk though. At 140g it's a little on the heavy side by modern standards and at 10.5mm thick, a bit portly too.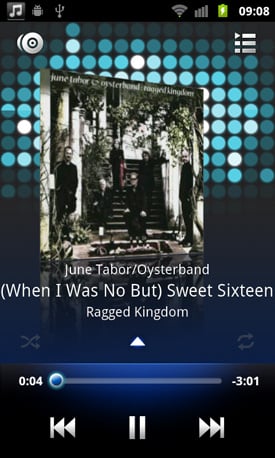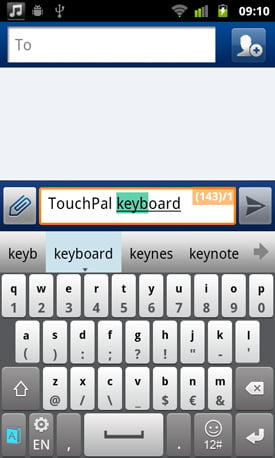 Music player and TouchPal
The 4in screen is plain LCD rather than AMOLED and you won't find any IPS trickery either, but colours are bold and well saturated and there's no want of brightness. Combine that with a 233dpi pixel density and there's little to moan about.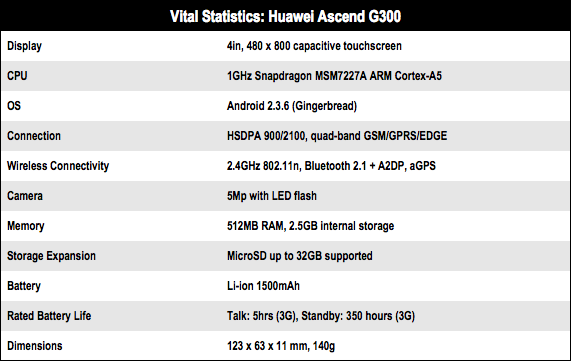 The Ice Cream cometh?
Qualcomm's MSM7227A processor is not exactly cutting edge, even by single-core standards – let alone today's dual and quad-core chips – but it gets the job done and returns a decent enough AnTuTu score of just under 3,000.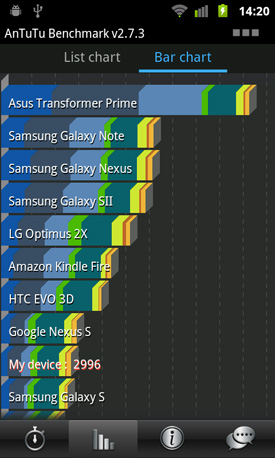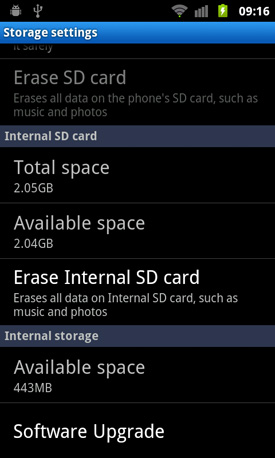 AnTuTu score and actual storage capacity
Despite the aged Adreno 200 GPU, 3D games like Shadowgun run a treat and the UI experience is impressively slick and noticeably more fluid than that of the Orange San Francisco 2. For HD entertainment, 720p MP4 videos will play but only just and only through third party video players. According to Vodafone the G300 has 2.5GB of storage. Actually there's a bit more. You get 2.1GB for files and 756MB for apps. If you want more space there's support for microSD cards up to 32GB.
The camera isn't half bad for the price. The 5Mp main unit has an LED lamp, quick autofocus and produces decent images in good natural light. Video recording is less impressive though, restricted to a maximum of 800 x 480. Like most hacks I believed the original spec sheet when it said the G300 had a webcam. It doesn't. Skype video calls can be made using the main camera but I'm not sure how much use that is unless you stand in front of a mirror.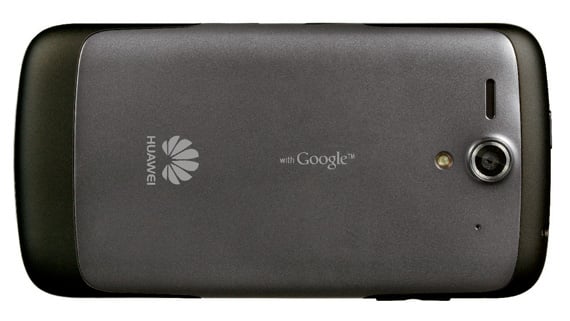 5Mp snapper but just widescreen VGA video capture
Currently, the G300 runs Android 2.3.6 Gingerbread but according to Huawei it is upgradeable to Ice Cream Sandwich and at the UK press launch told our man Caleb that an update is due in the summer. Thankfully, Android here has only been lightly and attractively skinned.
Battery life is nothing remarkable. Despite the 1500mAh rating heavy use will see you looking for the charger every 24 hours. Call quality is good thanks to some dual-mic noise cancellation tech but the loud speaker is very quiet. Even at full volume, speakerphone conversations are only audible in a quiet room.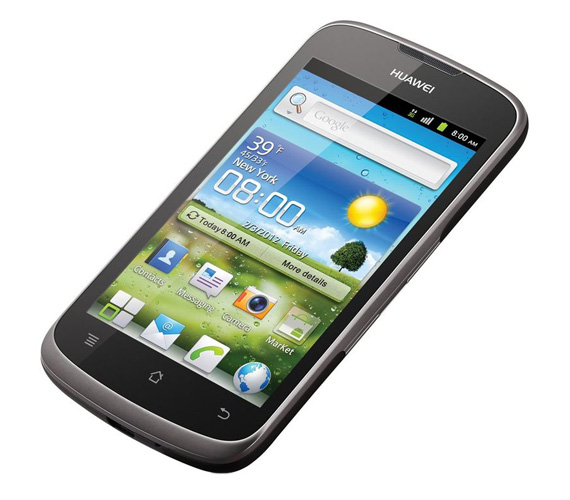 Low cost doesn't have to mean low expectations
What about the competition? Well, the obvious alternative is the Orange San Francisco, also yours for £100 on pay-as-you-go, but the G300 blows it out of the water thanks to a more powerful CPU, larger screen and more storage space for your apps. Like the SF2, the G300 is easily rooted if you want to tinker under the hood.
Verdict
I'd suggest this is the first budget Android phone that doesn't require the user to sacrifice anything vital in the name of impecunity. The G300 does everything the majority of smartphone users will want, does them well, and is as cheap as chips. At £100 it's the bargain of the year. ®
More Smartphone Reviews

Samsung
Galaxy S III
Sony
Xperia P NXT
Samsung
Galaxy S Advance
Nokia
Lumia 900
Apple
iPhone 4S