Original URL: https://www.theregister.co.uk/2012/06/22/accessory_of_the_week_kensington_virtuoso_mini/
Kensington Virtuoso Mini collapsible stylus
Quick on the draw
Posted in Personal Tech, 22nd June 2012 09:00 GMT
Accessory of the Week Dabbing away at a smartphone touchscreen is all very well if all you're doing is checking email, searching Google, or replying to a text message. But if you want to paint - using the excellent Brushes, say - sketch, or take handwritten notes, it's far from ideal.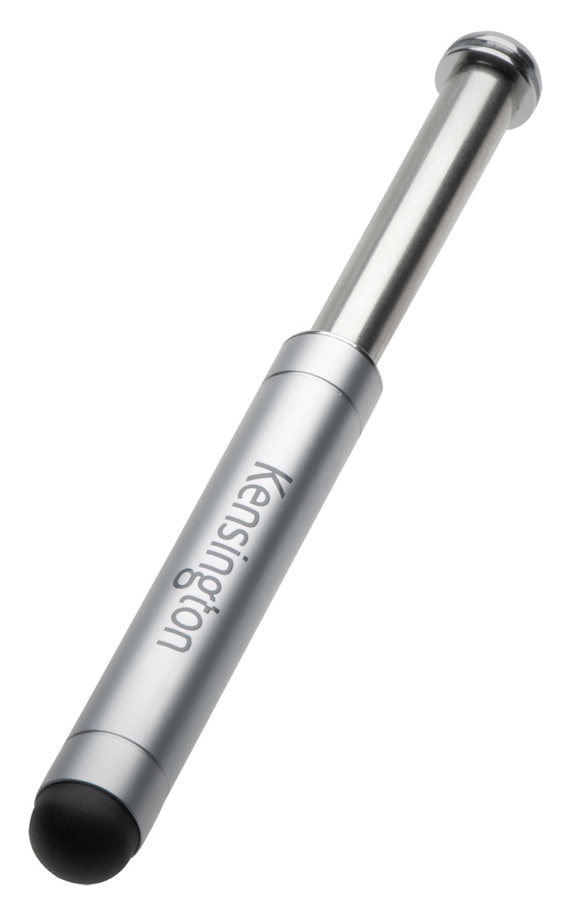 But who wants to carry around a stylus in their pocket just in case they need it? Kensington has come up with a neat solution for those of us who like the idea of having a stylus handy when we need it, but want it out of the way when we don't.
The Virtuoso Mini Collapsible Stylus is about 5cm long when collapsed, or about the width of an iPhone. Slide it apart, and it's slightly longer than a bookie's pencil. That alone makes it easy to stash when you don't need it. But, as someone once said, there's more.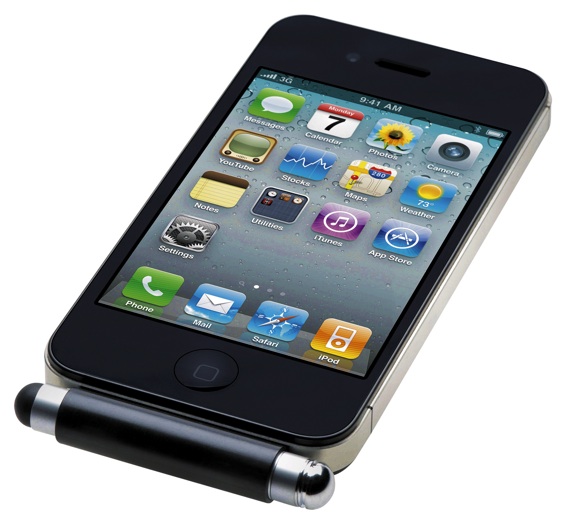 The Collapsible Stylus comes with a plastic sheath which has a Dock connector attached to it. Slide the stylus into the sheath and you can plug it into the Dock connector for storage. It slides in and out easily, but won't fall out on its own. And it doesn't make the phone unweildy.
It's a clever idea which sets it apart from the sea of inexpensive stylii now available. It's obviously designed for the iPhone or iPad, but you could use it without the sheath with any device which has a capacitive touch screen.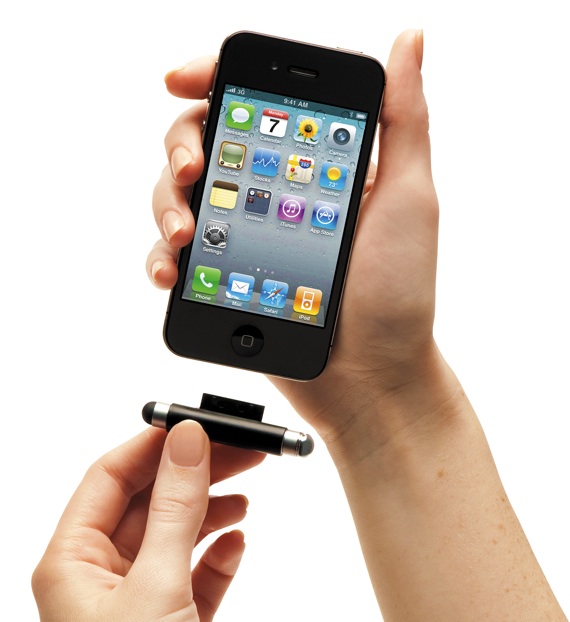 The stylus itself has a soft rubber tip and works well. It doesn't provide the same precision as Adonit's Jot Pro or Flip, but it's ideal for a quick sketch when you're out and about. ®
More Accessory of the Week Winners

Hauppauge
MyTV 2Go
iLuv Vibro
Classic II
Belkin YourType
Folio
IK Multimedia
iRig Mic Cast
Knomo Folio