Original URL: https://www.theregister.co.uk/2012/06/16/round_up_ten_celebrity_headphones/
Ten... celeb headphones
Big name sounds
Posted in Personal Tech, 16th June 2012 08:00 GMT
Product Round-up It's boom time for celebrity obsessed audiophiles. The headphone market explosion has seen everyone from 50 Cent to Earth, Wind and Fire slap their names on a pair, whether lending their names to existing products or getting involved in the production process.
The spiel accompanying each pair of headphones often makes a case for the cans being tuned for the kind of music produced by their sponsor. For the most part, that justification holds true. Hip-hop stars typically produce bass heavy headphones, while Lou Reed lent his name to a pair of Klipsch X10is, some of the most detail-reveailing headphones available. He didn't change them at all, apart from making them purple of course...
Bob Marley Redemption Song Midnight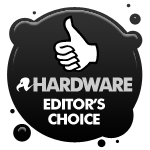 Endorsed by the House of Marley, the wood and rainbow colours reflect the man himself just as the Marley biopic hits cinemas around the country. The stand-out sell here is the multi-coloured woven cable and wooden plated earbuds, guaranteed to get looks on the commute but offering superb build quality. Sound wise, they offer deep bass and a decent balance across all types of music. They might be bright and attention seeking but they offer some of the best sound against higher-priced rivals with a bigger celebrity price tag.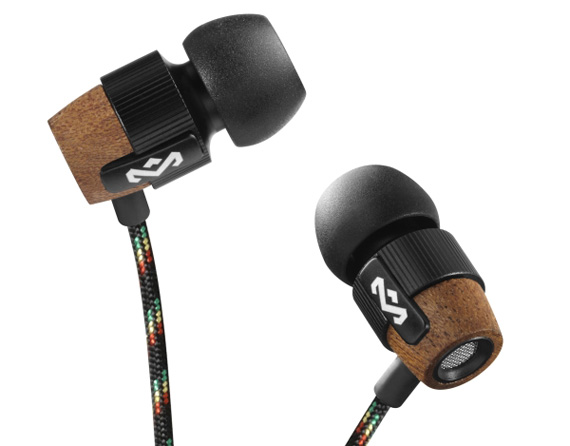 Dr Dre Beats Solo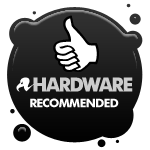 Great build and premium packaging out of the box, these on-ear headphones pin your ears with a tight plastic headband. The ear cushions themselves are soft enough to provide a decent listening environment but the sound veers towards bass and works best with rap, pop and dance music. The rugged inline cable and foldable headband make the Beats Solos good for commuting - and a winner in the style and design stakes - but the small cups do mean that there's some sound leakage. There's a choice of cables in the box too because the inline one won't work with many phones beyond compatible versions of iPhone.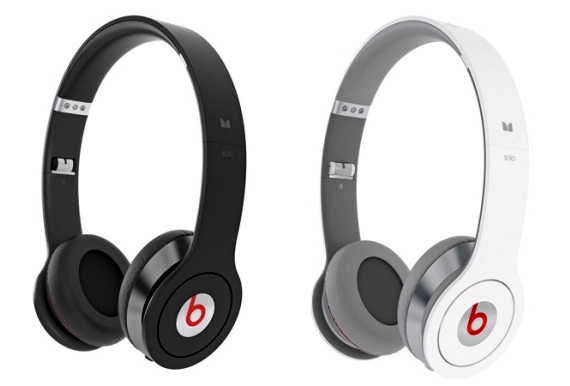 Reg Rating
85%
Price
£150
More Info
Monster
Earth, Wind and Fire Gratitude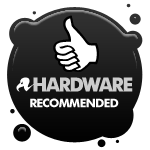 "Life's too short to listen to bad headphones," reads the label on the large suede-effect box. Open it and you're presented with a heavily branded Earth Wind and Fire wallet to attach to a belt, a headphone purse and a great selection of different sized earbuds. The chunky, gold and brown coloured headphones deliver a sound perfect for pop and acoustic tracks, even at high volume and the sponge earbuds help keep the noise in and sounds out. The flat cable is tangle-free, rugged and despite the bling overtones, these headphones are supremely comfortable and offer great value build and sound for the money.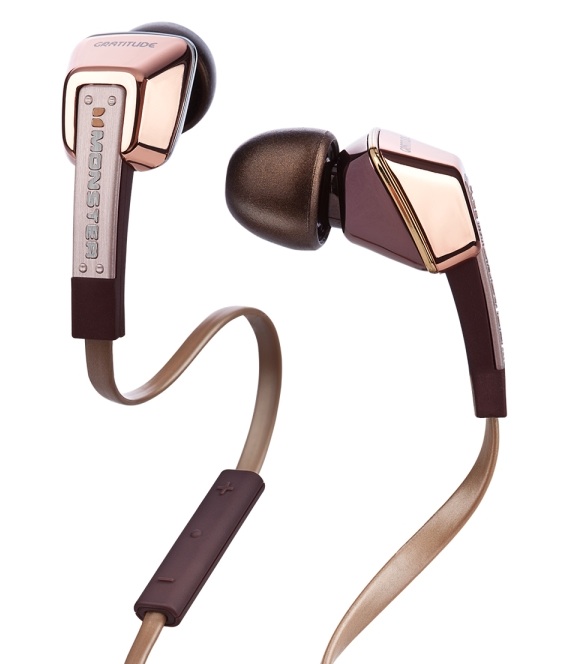 Reg Rating
90%
Price
£199
More Info
Monster
Lou Reed X10i Signature Edition

Lou Reed allegedly approached Klipsch as a fan of the original Klipsch X10i headphones. Nothing has changed in terms of sound but there's now a nice carry case, Lou Reed's autograph, and purple and gold styling to complement the fragile but brilliantly able £100-cheaper originals. Comfortable in the ear thanks to the 10g weight, they let in noise during a loud work commute but for home listening, it's harder to find something that comes close in terms of in-ear all-round performance - aside from the cheaper originals, of course.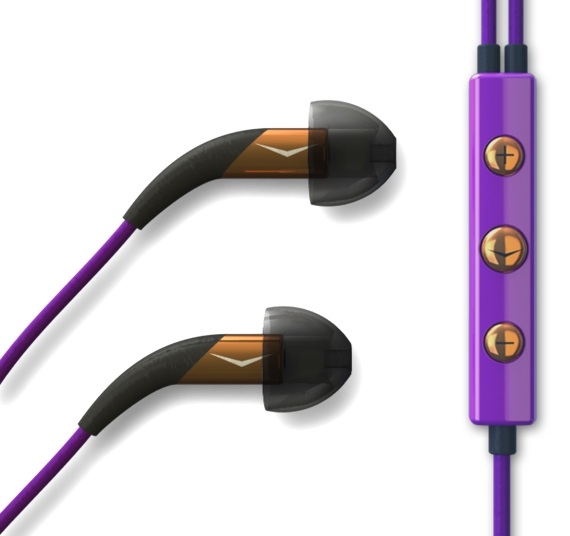 Reg Rating
80%
Price
£299
More Info
Klipsch
Ludacris SL300

The SL300s by Ludacris feature active, battery powered noise-cancellation like Bose aircraft headphones, but that's where the similarities end. General build is shiny and brittle, while the chunky carry case and basic cables look budget. You need two AAA batteries in the right headphone cup to power the noise cancellation feature which adds weight but is essential as it's the only thing that adds anything to the sound. General audio quality is average and faster rock tracks lack detail and struggle to get the right balance for anything beyond bass. The over-ear headphone cups themselves don't grip as well as others on test.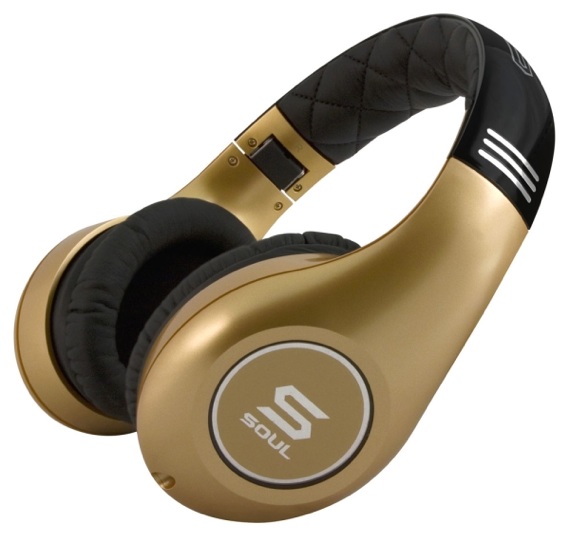 Miles Davis Tribute

Like the Lou Reed X10is, the Miles Davis tribute cans are all about getting studio-quality detail from your music which, in turn, lends itself perfectly to acoustic tracks and jazz. The premium feel from these Monster-made 'phones is tangible from the thick cord to the gold-plated earphones themselves. It's a perfect - if expensive - blend of rugged and stylish design. There's plenty of Miles Davis info and extras in the box for fans and only those seeking the ultimate in bass will need to seek on-ear headphones such as the Beats Solo, also by Monster, for louder, dance-based tracks.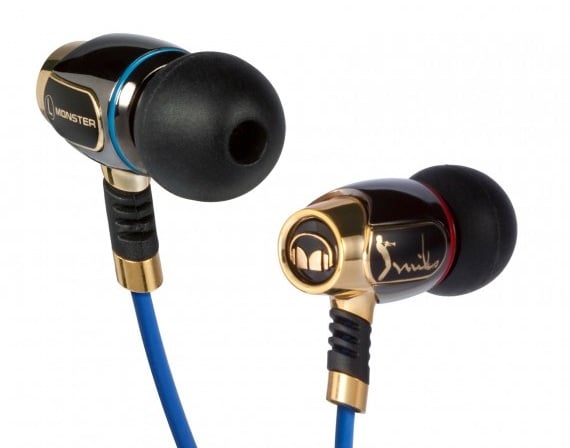 Reg Rating
80%
Price
£369
More Info
Monster
Quincy Jones Signature Line Q460

These foldable, on-ear headphones are great for travelling and can fold down into a small bag but, surprisingly, they're sonically similar to Beats Solo, performing well with hip hop and frantic electronic music designed for loud volumes. Although tight on the ear, they're comfortable and come in black, white or (shocking) lime green models. When given acoustic or classical tracks, detail is muffled at times and, despite the Quincy Jones name, these are headphones designed for rough travel and loud volume. That's not to say they aren't worth the money - they can be found for under £100 online - because the build is impressive.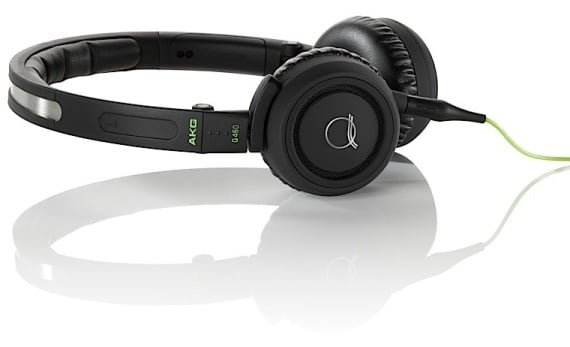 Reg Rating
75%
Price
£129
More Info
AKG
RZA Chambers

The Chambers are produced by fashion headphone brand WESC so look great but, where the SL3000s by Ludacris fail sonically, the Chambers succeed, offering a more balanced sound and tight cups to enhance the active noise cancellation. Personally, I'm drawn to the jet-black style more and build quality is far superior. There isn't a big drop in quality when you turn the - tiring for long periods - noise-cancelling mode off but there's noticeable hiss when you turn it on, more than rivals I've tested in fact. Overall, the Chambers offer rock solid, rigid build and a good balance of sound beyond party pop and hip hop.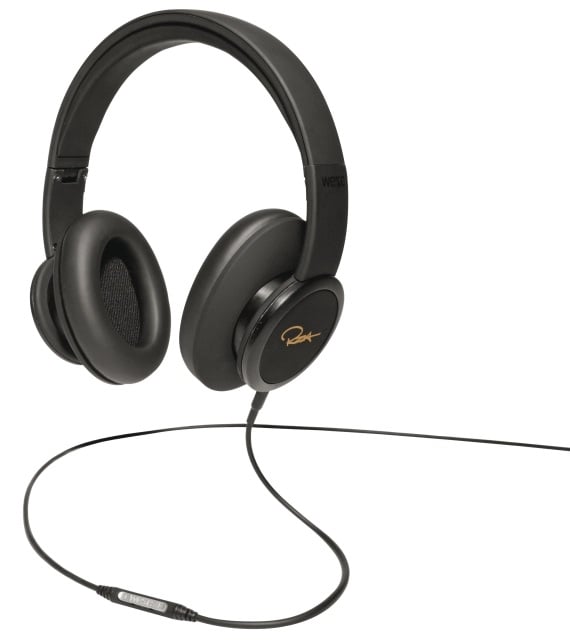 Reg Rating
80%
Price
£249
More Info
WESC
Tony Bennett TBSE1

Arriving in a budget hard case, it's hard not to spot the gaudy celebrity endorsement by Mr Bennett as his silver signature runs across the cups. On the plus side, the cups themselves are bigger than your average on-ear headphones and I found them comfortable. The build quality is good but the retro, chunky spiral cable - and gaudy branding - mean these cans are pretty much designed for the home. Walking around with a cable that resembles a 1980s landline phone lead isn't cool, even if the design is intended to look like retro studio chic. Sound quality is average across the board, offering just the required amount of detail to get involved in the music but falters at louder volumes. The added bonus of free music featuring Mr Bennett hooking up with the likes of Lady Gaga is nice but can't lift the package from mediocre.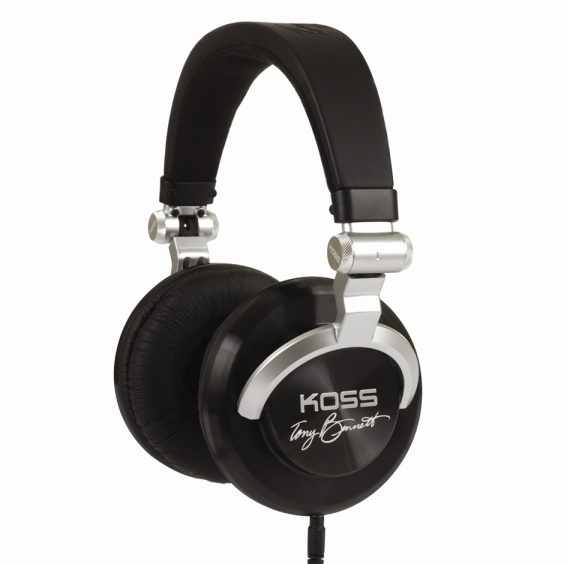 Reg Rating
65%
Price
£129
More Info
Koss
50 Cent Sync

Offering a novel spin on wireless sound, shunning Bluetooth in favour of a dedicated transmitter which plugs into any 3.5mm headphone socket, the Sync by 50 cans are squarely aimed at Dr Dre's Beats range. As a label mate, it's not surprising 50 Cent joined the party. Comfort is the biggest bonus, with the giant cups enveloping the largest of ears, providing an unexpectedly balanced sound compared to the bass-heavy Beats range. Wireless transmission works well, with sound to match the wired option but requires an on-board weight-raising battery. Not ideal for commuting then, and too big for the gym. For home use, they manage to keep noise out, avoid sound leakage and work well connected to your TV for game or movie audio.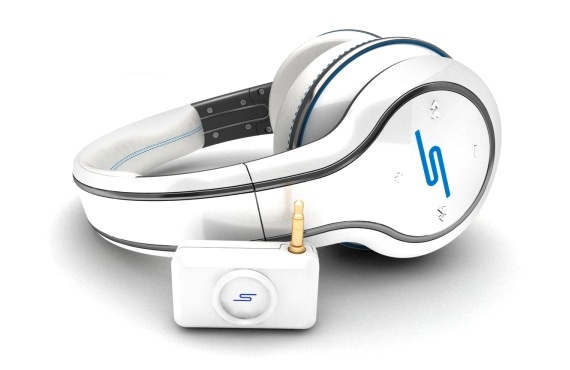 Reg Rating
70%
Price
£299
More Info
SMS Audio