Original URL: https://www.theregister.co.uk/2012/06/15/something_for_the_weekend_apple_retina_display_angst/
Retina Display detachment
It's not what Apple adds, it's what it cuts, stupid
Posted in Personal Tech, 15th June 2012 13:00 GMT
Something for the Weekend, Sir? Those Cupertino Infinite Looping gits have done it again. I don't mean this in an upbeat, admiring, I-can't-believe-it's-not-butter kind of way. I mean it more in a they're-selling-us-less-for-more-cash, not to mention a downbeat now-everyone-else-will-do-the-same, kind of way.
As regular readers are aware of me mentioning at every opportunity, I once scored a world exclusive by testing and reviewing Apple's first iMac before any other magazine. Although it makes embarrassing reading today, I remember it was a frustrating review to write because readers wanted to know lots about the frivolous nonsense that Apple's flacks wanted them to be interested in.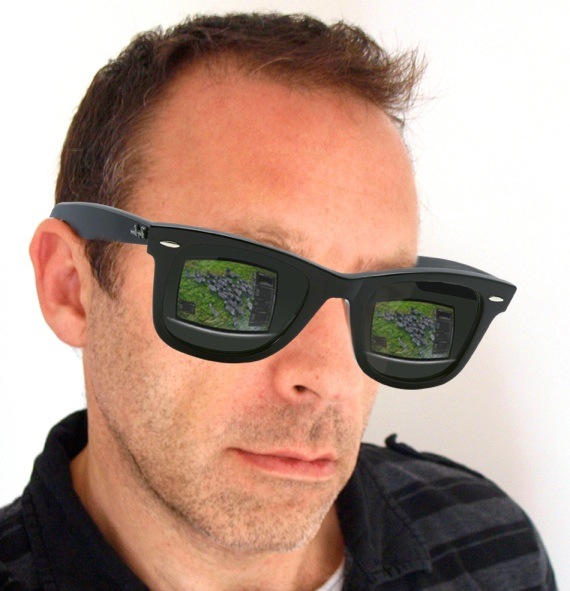 So while I wanted to write about the blurry screen and how bloody difficult it was to add more memory, I was forced to bang on about things that didn't matter, such as the computer's hideous translucent green plastic case and the circular mouse.
By the way, to any of you who had problems with that circular mouse, I used one for months without suffering the slightest hint of RSI. It's just a bloody mouse. Disablement aside, if you're incapable of holding one properly, I'd love to see you in a real job digging the roads, you bunch of weeds.
I do remember that at the time I was rather concerned about Apple's decision to ditch one of personal computing's long-time conventions, the floppy disk drive. Apple said that the iMac was so easy to connect to the Internet and office networks - phone and Ethernet ports came as standard rather than as options - that transferring small files by sneakernet was outmoded.
Well, yes and no... or in fact, no and no. In my experience, sneakernet is alive and well today in homes and offices. Even yesterday, the head of IT at a big company I popped in to was trying to copy a couple of small files between two computers on different floors and on different networks, muttering: "Has anyone got a USB stick on them?"
If an Apple vice-president had popped up at that moment to reply "But it's so easy to transfer files by Internet or Ethernet!", he would have received a fist in his face.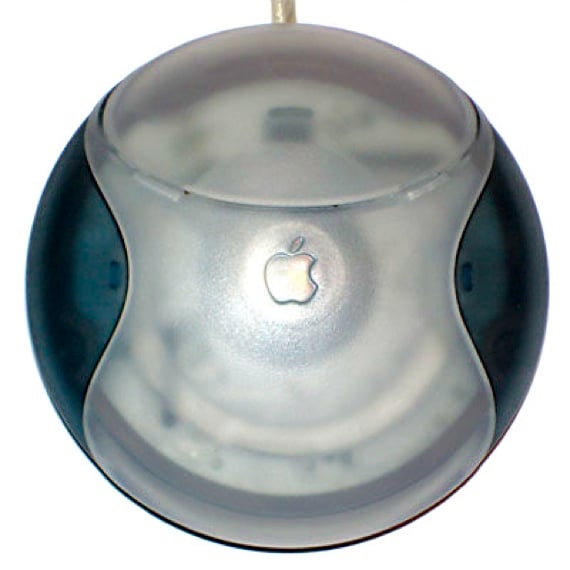 Puck off...
The problem in 1998 was that USB sticks were not something you found lying around in your pocket or indeed in anyone else's. Image-conscious businesses would buy iMacs for show, putting them on their reception desks, only for receptionists to find that the only way to pass files between each other was to use Internet email. And these were the days when it could take half an hour to upload a 1MB file over dial-up and email services often imposed a 2MB attachment ceiling.
AWOL optical
This led to a short-lived third-party market for expensive USB external floppy drives in non-matching but equally hideous translucent green plastic. Eventually the world of computing caught up and it seems silly now to think that Apple's decision to dispense with floppy drives held any significance, but I can assure you as someone who has shared data between a PC and a Mac literally side by side since 1994, it was a pain in the arse for years.
Earlier this week, Apple unveiled its new line of MacBook Pro notebook computers. Everyone's talking about the 2880 x 1800-pixel retina screen, pumped up by the Apple PR machine. "Your favourite software. As you've never seen it before."
Well, in addition to the unnecessary full-stop, this isn't even true: it doesn't run Virtual Valerie at all.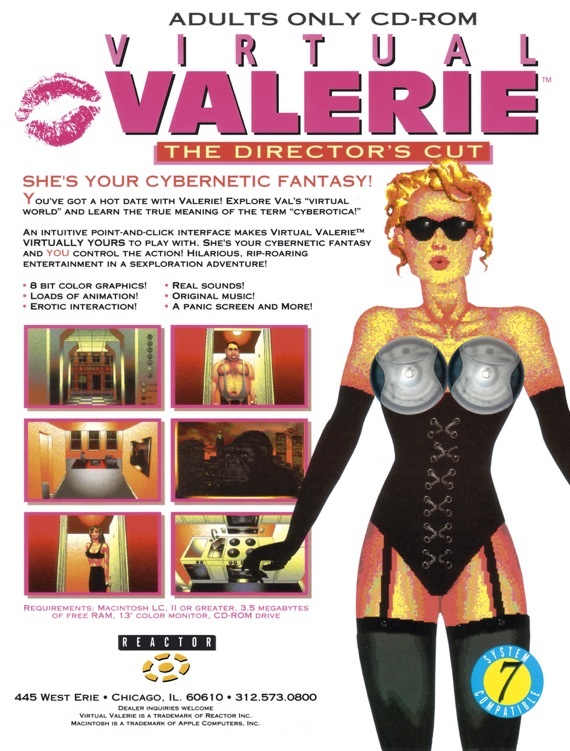 The retina screen is lovely, it really is, and I also believe that eventually retina-class screens will become standard on all computers. But this retina is blinding you (ho, ho) to what Apple has removed from the MacBook Pro: no optical drive, no Ethernet, half the storage space.
Apple's promo videos show a smart guy on a plane editing video using his ultra-quiet, retina-screened MBP while his fellow passengers - clearly non-productive dipshit Windows users - try to get some sleep.
What it doesn't show is the same man deciding to sit back and watch a DVD only to find that he can't because Apple took out the DVD drive. He really ought to have torrented some films before catching his flight, he supposes, but this can take days to complete despite his fast internet connection.
Even so, he's not sure he can spare enough space for 20 gigs of movies on his half-pint SSD. Later, he arrives at the New York branch but finds that he can't plug into the company network because Apple took out the Ethernet port, so he spends the whole jetlagged morning logging calls in a vain attempt to get a Wi-Fi login, only to have it keep dropping out because he's been given a desk on the "wrong side of the pillar".
After a few years, all of this will seem trivial. However, unlike Apple PR, I have to live and work in the real world today as well as - one hopes - in a few years from now.
Until then, feel free to keep reading about stuff that doesn't matter. ®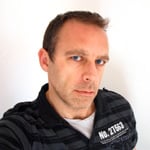 Alistair Dabbs is a freelance technology tart, juggling IT journalism, editorial training and digital publishing. Like many El Reg readers, he was waiting for the MacBook Pro announcement before deciding whether to buy a new notebook. It looks like we're all going to have to wait a little longer, folks...