Original URL: https://www.theregister.co.uk/2012/06/15/roundup_ten_fathers_day_gift_ideas/
Ten... Father's Day gifts
Delights for daddy-o
Posted in Personal Tech, 15th June 2012 07:00 GMT
Product round-up While it could be a confusing day for chavs across the country and many of us wouldn't pick up the phone let alone buy a gift, we're all reminded to show appreciation to our dads this Sunday. But with several of the El Reg team fathering new offspring this year, we reckon he should be treated to something special, particularly if he worked that hard for your blissful upbringing.
Dozens of prezzie ideas for the tech savvy father can be found through our regular Geek Treat of the Week column, but here are ten ideas anyway to get you started. Here's some tech that should make your old man one happy chap this Sunday - or perhaps on his next birthday if you're pushed for time or banknotes.
Alesis AmpDock

If your dad has started turning his iPad into a home music set up and loves to twang his six-string, he'll certainly appreciate some of the peripherals available to improve the experience. We think the Digitech iPB-10 is quite a peachy pedalboard, but the AmpDock from Alesis is cheaper.
The AmpDock is a simple iPad audio interface, with independent volume dials and assignable knobs for use with compatible apps such as GarageBand. It comes with an FX pedal board too. A great tool for gigging, if your patriarch still holds on the dream he can rock out in front of a crowd.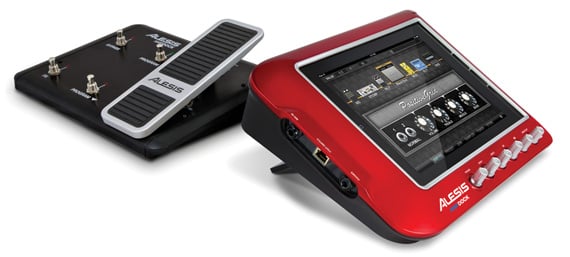 Price
£240
More info
Alesis
iRobot Scooba 390

It would be just too easy to make a crack about your ma being your dad's robot cleaner, so here's something to keep them both free from the chore of carpet cleaing.
As we've covered the Neato XV-15 already in a recent write-up, and the Roomba has done the rounds for quite some time now, we'll turn our attentions to iRobot's floor washing droid instead. The iRobot Scooba 390 uses a four-stage cleaning process to leave floors sparkling, preparing the ground first, washing it, scrubbing it and then finally sucking up any dirty water left behind. It'll do the rounds on average about five times to ensure the perfect clean. Mop deep.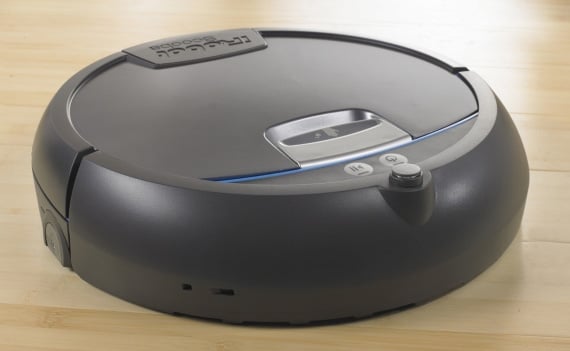 Price
£450
More info
iRobot
Kobo Touch eReader

If your dad has yet to join the growing population of e-book lovers, getting him the kit to do so could be the thoughtful present you're looking for. There are plenty of choices, with Amazon's Kindle range obvious contenders.
We like the look of the Kobo Touch, though, which if you shop around can picked up for roughly £80 now, saving a fair bob in the process. It also means your old man isn't locked into Amazon's proprietary format. You can read a full review of the Kobo Touch here on Reg Hardware.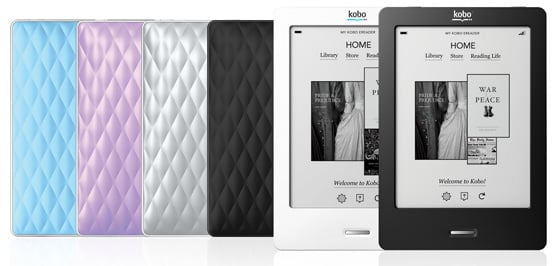 Price
£80
More info
QVC
Lifemax Dreamate Sleeping Aid

Many dads have no trouble at all getting to sleep at night - in fact, mine can drop off to the land of nod midway through conversation. Still, when he pops over to the more hectic surrounding of the Big Smoke, nap time is as thin on the ground as the follicles on the old guy's scalp.
The Lifemax Dreamate doesn't block out the nearby traffic noise or council estate chit-chatters, but aims to help relaxation by gently massaging acupressure points. While drifting off with a vibrating watch strapped to one's wrist is hardly an appealing prospect, if like my old man, yours always complains of being overwhelmed by the city rush, the Dreamate could be just what he needs to relieve some of the stress.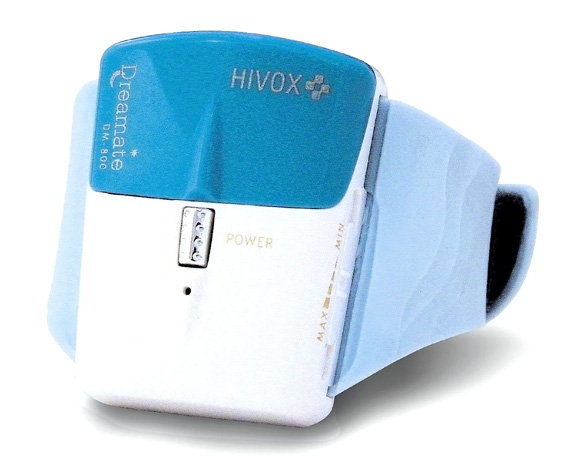 Price
£59
More info
Lifemax
Kogeto Dot 360° video lens

If your dad thinks he's quite the iPhone film maker, perhaps you could give give him the ability to shoot 360° video which is, quite frankly, cooler than the Fonz on an iceberg.
This clip-on lens for the iPhone 4 and 4S paves the way for such filmography, which can be played back using a free app, swiping fingers to rotate the footage and view an entire surrounding like Google's Street View with moving footage.
These can be uploaded to join the awesome examples on Kogeto's website, or embedded in social networks, if your papa is drawn to such new age mingle tools.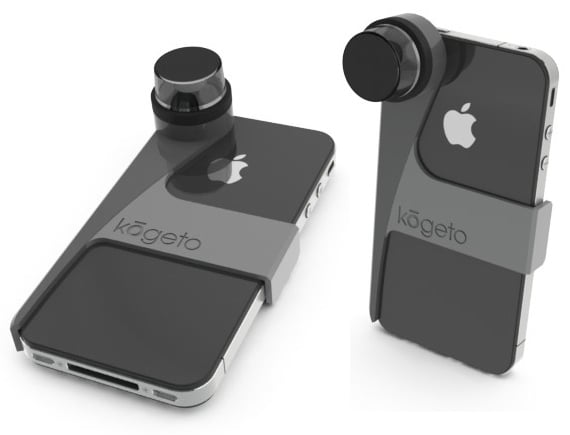 Price
£69
More info
Kogeto
Motorola MotoActV

Most of us would like to see our dads plod on for years to come, so why not fork out for something fitness related? Not only will it help keep his ticker in working order, but might tire him out enough to silence the grumbles about how much better it was in his day.
The Motorola MotoactV pretty much has the lot in terms of fitness watches, from analysis tools and calorie tracking, to GPS functionality. Statistics, routes and the status of any flab-reduction-goals are all viewable through a browser too, so as long as the pater familias is sufficiently tech savvy to use the darn thing, it'll keep him on the right path, turning back the years amid all that jogging down memory lane.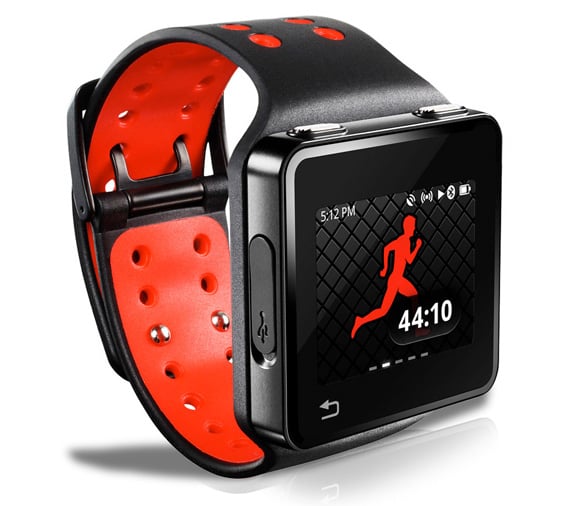 Price
£200
More info
Motorola
Navman Panoramic

There's no need to explain the usefulness of a decent satnav to a map-dependent driver such as my dad. Buying him one of these for his journeys would make his visits up to London a less stressful ride, and with fewer distress calls it would be peaceful time for the both of us.
The Navman Panoramic means he wouldn't need to squint at the display either, as this one boasts a 7in wonder screen which looks pretty crisp with its resolution of 480 x 800 pixels. It comes with a windscreen mounting bracket too to keep the monster in place.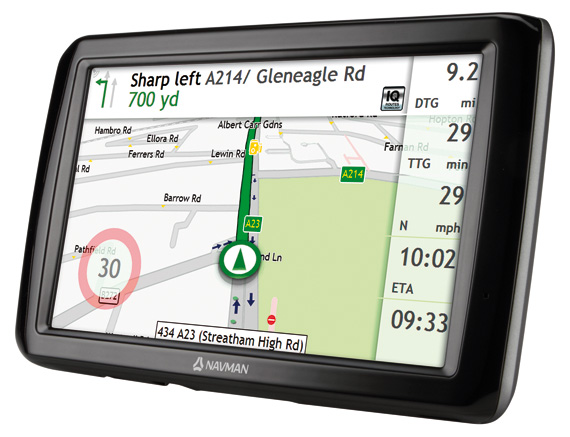 Price
£130
More info
Navman
Parrot AR.Drone 2.0

Remote controlled vehicles are a popular choice on Father's Day, but if you really want to impress and take things up a notch from the more inexpensive likes of the Griffin Help TC Assault, then the second-gen version of Parrot's AR.Drone is the one to do it.
The quadricoptor has made a lot of noise lately, in the literal sense as well as the social, buzzing through my neighbourhood while being chased down the street by a madman tilting a smartphone. The chopper packs two cameras and records in HD straight to a handset over the Wi-Fi connection used to pair the devices. There'll soon be a bunch of augmented reality games that'll add to the excitement too.
It takes some getting used to - I can imagine my dad spinning out over the tilt controls - but once familiarised and set up to suit, the AR.Drone 2.0 would make every father flip-tricking happy. We'll take a look at this one deeper in the not too distant, but for now I'll just say, if the outlay isn't an issue, it's a worthy way to spend the afternoon, even if the battery lasts a mere 15 minutes at best. Buy spares.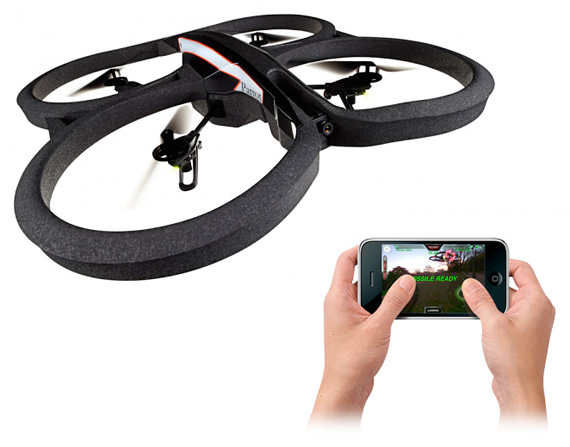 Price
£280
More info
Parrot
Sennheiser HD 598

After bombarding my dad's flat last Christmas with cans still in my possession from various headphones roundups, I realised his and my tonal preferences couldn't be further apart. I look for cans with a booming bass response, yet he preferred the more balanced output, taking quite a shine to these Sennheisers.
While headsets such as the Bowers and Wilkins' P5 undoubtedly have a fatherly appeal, you can't go wrong with the Sennheiser HD598s, which have a spacious balanced sound and a retro design to tickle any old timer's fancy. Anything that looks like the interior of a 1970s Mercedes would though, eh?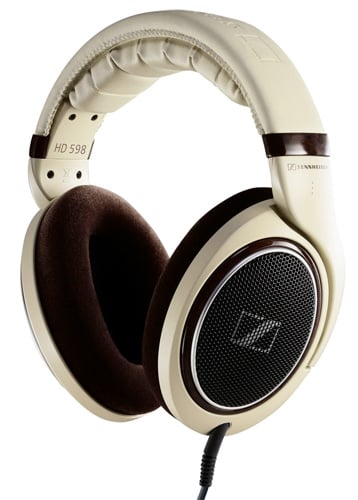 Price
£160
More info
Sennheiser
Zombie shopping mall experience

Specialist experience provider Wish.co.uk offers the chance to be surrounded by 'real' maniac zombies, gunning them down with airsoft weapons within a dilapidated shopping centre in Reading.
Perhaps being chased by the undead will put too much pressure on the old heart or drive a man to early incontinence, but if your dad is fit and able, running around shooting zombies in an abandoned shopping mall could be right up his street. As a George Romero fanboi, my old man would love it. Better hurry up, though, places are limited. ®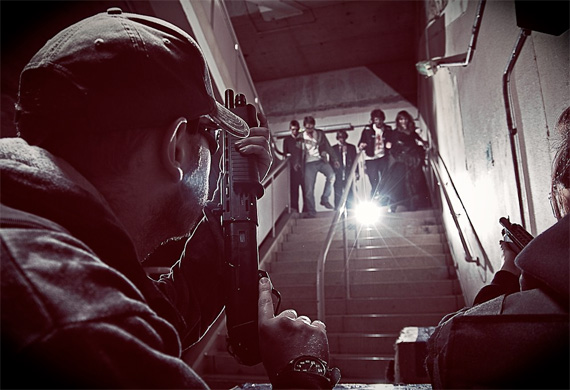 Price
£119
More info
Wish