Original URL: https://www.theregister.co.uk/2012/06/15/apple_1_auction_sothebys/
Mystery buyer scoops working Apple 1 at auction
Bidding war ends in $374,500 sale
Posted in Personal Tech, 15th June 2012 20:21 GMT
A working Apple 1 computer has broken records at auction, with a mystery buyer shelling out $374,500 for the system, with a handwritten memo from Steve Jobs also selling for well over the guide price.
The items were auctioned off by Sotheby's and nearly doubled the expected guide price for the items. The Apple 1, one of only a handful still in working condition, originally sold for $666.66 but a bidding war between two buyers in the auction drove its final price to over a third of a million dollars.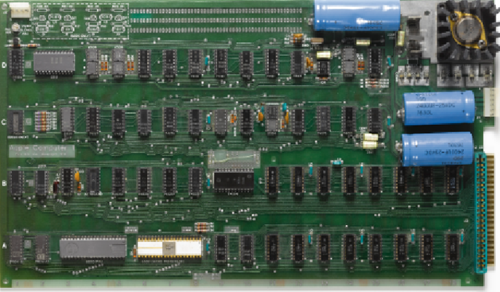 Apple stock isn't the only thing to rise in value
The provenance of the Apple 1, and its seller, was not revealed but it is in excellent condition. The circuit board still works and it is bundled with a slightly damaged operations manual and a rare BASIC user's guide.
Also on sale was a four-page memo written by Steve jobs in 1974 when he was still working at Atari. The memo, hand-written with diagrams and circuit drawings, laid out ways Jobs wanted to improve Atari's World Cup football game.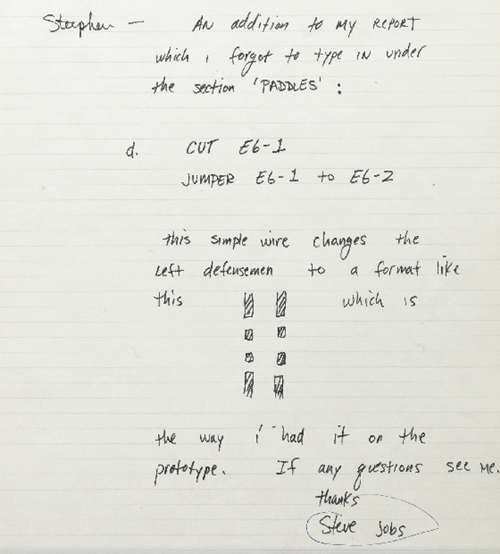 Bidding was fierce for Jobs' memorabilia
Jobs signed off the neon with a Buddhist phrase "gate gate paragate parasangate bodhi svahdl," or Going, going, going on beyond, always going on beyond, always becoming Buddha." It's not know if his boss at Atari, Stephen Bristow, got the reference. ®