Original URL: https://www.theregister.co.uk/2012/06/08/e3_2012_roundup/
E3 2012: Prepare to have your buttons pushed
Shoot 'em, zap 'em, hack 'em, RULE THEM!
Posted in Personal Tech, 8th June 2012 15:13 GMT
Show Roundup With current-gen consoles entering their twilight years and most next-gen consoles still merely dots in the distance, you'd expect 2012's Electronic Entertainment Expo in LA to be a fairly quiet show in comparison to last year. Fortunately, this wasn't the case and there was plenty to keep gaming's fanbois drooling.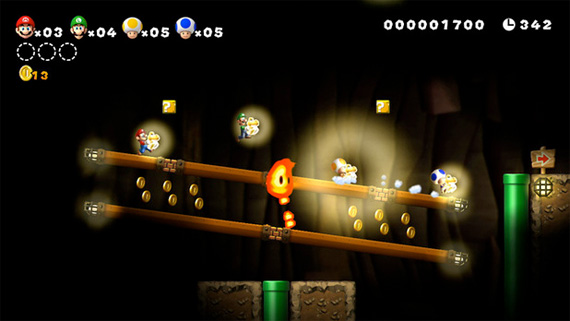 Super Mario Brothers U
While Nintendo was busy hyping its forthcoming console, the Wii U, which should be on sale for Christmas, Microsoft and Sony were more concerned with their mobile offerings, while the influx of game announcements from respective publishers were ten a penny.
Here's another brief-ish roundup, to keep you informed of what's going down in the world of gaming and where you should keep those well peeled-eyes focused in future.
Kinected futures
As previously reported, Microsoft discussed its Xbox mobile integration, as well as a new music service, although there was no mention of next-gen consoles. We expected that much, though.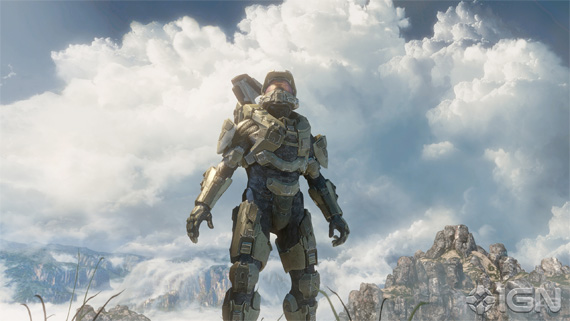 Halo 4
On the games front, the biggest news was a new trailer for Halo 4 and talk of a Gears of War sequel, while a slew of Kinect-enabled content made up a huge chunk of the roster, including Fable: The Journey and yet another Forza.
Of course, Lara Croft's anticipated return in Tomb Raider was already highlighted this week with new gameplay footage, which was soon followed by Capcom's attempts to turn fans' attentions towards Resident Evil 6. Explosive footage there almost paved over memories of the less-than-satisfying experience of Operation Raccoon City earlier this year. The same publisher is also readying a new Devil May Cry by the way for January 2013. Lord have mercy on these reboots.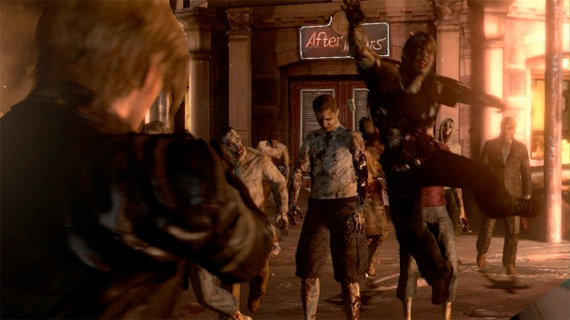 Resident Evil 6
Plenty of XBLA titles plugged the gaps, but it was up to Trey Parker and Matt Stone to spice things up with the reveal of their RPG South Park: The Stick of Truth, which packs the same humorous punch as the TV series. When that gets released in March 2013 it'll be: "Screw you guys, I'm going home to play."
PlayStation wizardry
Sony also kept schtum with regards next-gen console talk and failed to announce any price cuts for its consoles. While it did say its PlayStation certification is bound for HTC handsets, several new games in the works were more mouth-watering news to the hardcore gamer.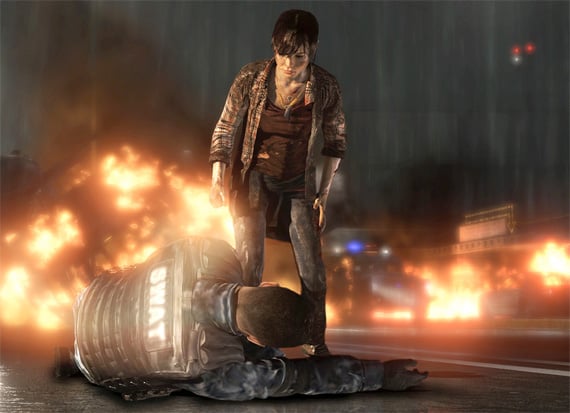 Beyond: Two Souls
Quantic Dream, the studio behind Heavy Rain is working on a title called Beyond: Two Souls, which features actress Ellen Page as a haunted girl who can communicate with the dead. The title will follow the lass through 15 years of her life, with choices made in the game heavily affecting the storyline. It definitely looks one to be excited about.
Sony also talked up its Super Smash Brothers equivalent, PlayStation All-Stars Battle Royale, which features various characters from the vaults including Kratos from God of War, Nathan Drake from Uncharted and Big Daddy from Bioshock, all playable in the four way free-for-all. Let's get ready to rumble.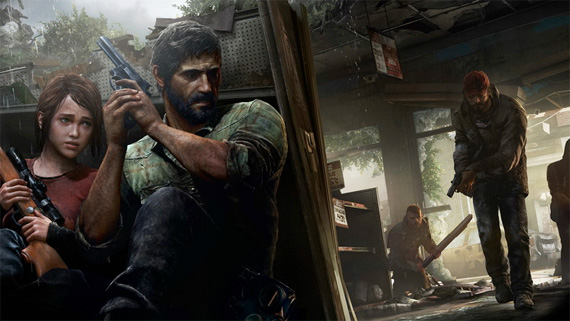 The Last of Us
Other major highlights include the brutal new God of War: Ascension, set for release next March and Naughty Dog's incredible-looking post-apocalyptic thriller The Last of Us, a struggle for survival in a world plagued by a deadly infection. The latter wasn't given a release date, but certainly wowed the crowds, who, like me, are excited at the prospect of another IP from the makers of Uncharted.
While there was no E3 mention from Sony about the status of Team Ico's The Last Guardian, Shuhei Yoshida, head of PlayStation worldwide development, assured fans through Giant Bomb that it is still in the works, although "it's not the right time to give people an update," apparently. The honcho later told Eurogamer its non-appearance was due to "technical difficulties". Thanks for the update buddy.
The company had a lot to talk about when it comes to motion-controlled gaming, though, unveiling its new peripheral Wonderbook, which is geared towards kiddos for an interactive reading experience. The first game to use this will be Book of Spells, based on JK Rowling's Harry Potter series. Nippers place the physical book in front of an Eye Toy and then watch interactive scenes appear on the telly. Alakazam. Young'uns could give that a go in between laps of LittleBigPlanet Karting perhaps, out later this year.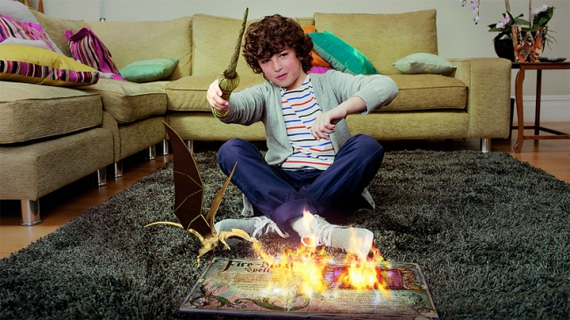 Wonderbook
Of course, Sony had plenty to discuss when it came to its handheld, the PlayStation Vita too, which will be blessed with titles such as Assassins Creed: Liberation, Konami's Vita-exclusive Silent Hill: Book of Memories, and a whole array of PlayStation One classics, including Final Fantasy VII and Tomb Raider. The company plans to have shipped 10m units by the end of the fiscal year, readjusted from its 16m unit forecast earlier this year.
Publisher prowess
One publisher on the lips of most attendees this year was Ubisoft. While there was the foreseeable sequel showing of Assassin's Creed 3 - which has seen substantial gameplay changes - and a promising trailer for 2013's Splinter Cell: Blacklist, it was the Far Cry 3 demo that really took my fancy. Erotic tribal scenes, tigers, hallucinogenic trips - it has the lot, I jest you not.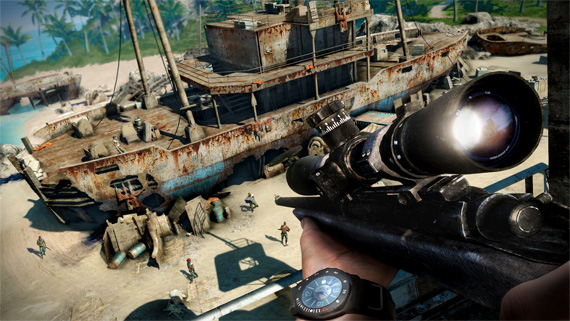 Far Cry 3
While franchise reboots continued with Just Dance 4 and Rayman Legends for Wii U, Ubi did have a real standout original IP gem in its magic bag too. It will soon be time to get jacked into Watch Dogs.
This open-world action-adventure saw gamers take the reins of a Matrix-like hacker able to control almost any element of the world around him. We'll keep our own hacking fingers crossed it turns out to be as awesome as it looks.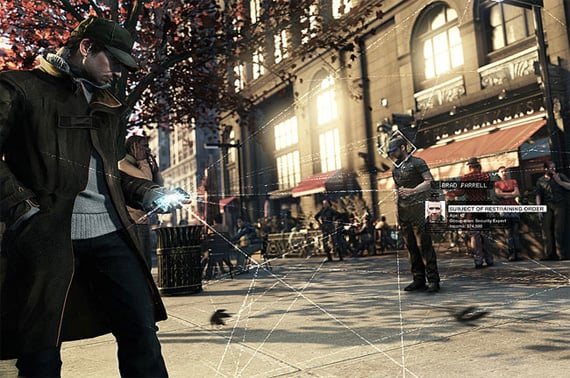 Watch Dogs
EA had a lot up its sleeve too, of course, including a Call of Duty Elite-like service for Battlefield 3, which will ask users to pay upfront annually rather than through monthly fees. Then again, $50 (£32) is still quite an pricey prospect for stat-hungry FPS fans.
EA's military release this year will focus on Medal of Honour: Warfighter, though, set to go head to head with Activision's next CoD this November. How very predictable.
For me EA's real artillery came in the form Crysis 3, which was shown in all its urban-rainforest glory with the latest CryEngine tech. Profit, now equipped with a high-tech bow and nanosuit able to hack various items in the sandbox world, takes on the corrupt Cell Corp in an overgrown New York City. That'll shoot its way onto PC and consoles sometime in 2013.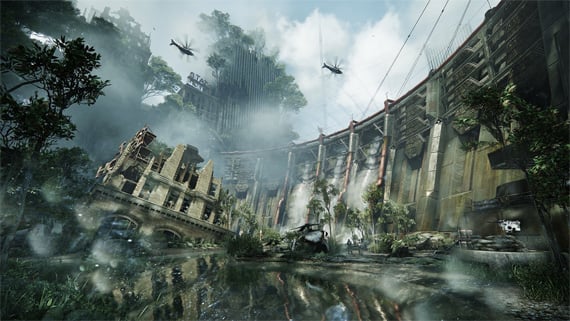 Crysis 3
The publisher also revealed that Isaac Clarke will return in Dead Space 3, expected in February 2013. This time you can play with a buddy in co-op mode. Get prepared for very sweaty palms.
Racing fans will be unsurprised to hear there are more Need for Speeds on the way with the open-world NFS: Most Wanted pegged for release this October. Other news includes EA's takeover of the UFC brand, which it snagged from diminished publisher THQ, as well as more details about its next footie refresh Fifa 13.
Publishers push on
Activision divulged its mission plans for Black Ops 2 and showed the latest reload has had enough of a direction change to try to break the rut. Branching storylines and sandbox-style missions are just two of the elements in the FPS bestseller's much-needed shakeup. The publisher then said it was binging Angry Birds HD to console setups. Will somebody hit the swines please?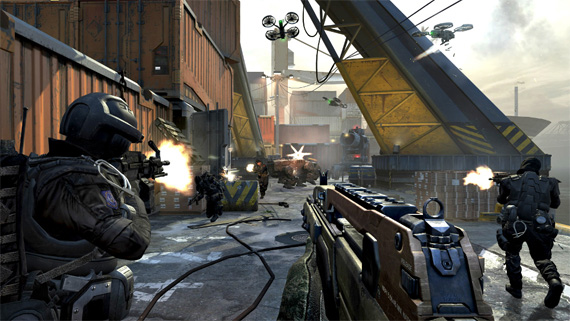 Call of Duty: Black Ops II
Square Enix showed off Sleeping Dogs, which was originally part of the True Crime franchise until Activision pulled the plug and the developers switched publishers. The game looks quite impressive too: an undercover open-world adventure infiltrating the Triad community of Hong Kong.
Meanwhile, a trailer for its upcoming Hitman: Absolution caused controversy for mixing graphic violence and sexual imagery featuring gun-touting nuns. Holy smokes.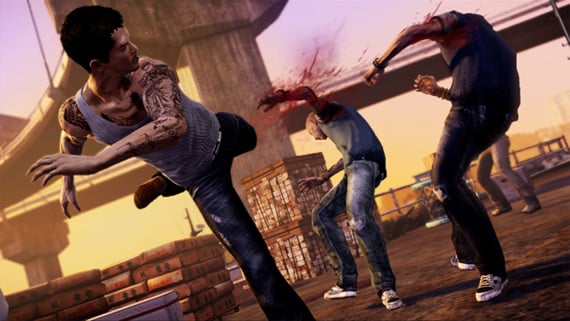 Sleeping Dogs
The real cherry on Square's pie at E3 this year, though, came through its new 'Luminous Engine', which looked quite the step up in terms of current detail we're used to in gaming.
Valve said its long-awaited Counter-Strike: Global Offensive will hit shelves on 21 August, retailing for just $15 (£8) across all platforms. It also discussed its DLC for Portal 2, specifically crafted for use with PlayStation Move.
Rumours that Valve is working on a Left 4 Dead prequel with Payday: The Heist developer Overkill, were floating around as well, showing that the world's obsession with zombies shows no signs of slowing.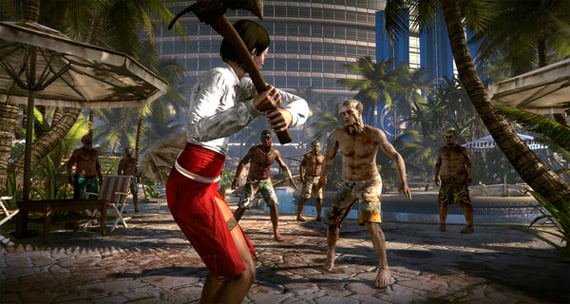 Dead Island
This was backed up further by Deep Silver's Dead Island sequel, Riptide, which is already in development as well. The publisher will no doubt hope to flog over 3 million copies, of course, so it can launch a 'Game of the Year edition' based on its reasonable sales figures again.
The final frontier...
Into the world of sci-fi then, and avid fanbois could be torn between the latest LucasArts game Star Wars 1313 and the upcoming Star Trek game penned by God of War writer Marianne Krawczyk and those who wrote the next Star Trek movie. Nothing really floats my boat too much at first glance but neither are without their merits, particularly the latter with its menacing take on the human-like lizards of the Gorn Hegemony.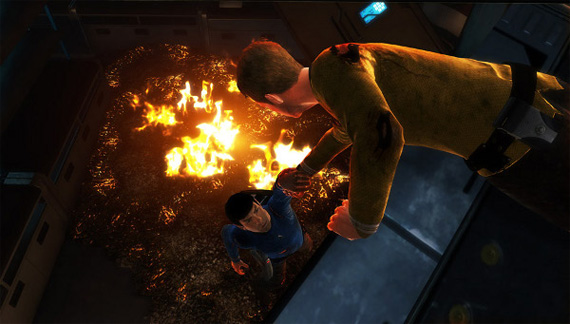 Star Trek
One game that definitely whets my appetite, though, is Dishonored, Bethesda's stealthy Neo-Victorian stab-fest. The open-world title is set for shelves this October, so there isn't long to wait there.
The publisher also teased its MMO epic The Elder Scrolls Online and its Skyrim DLC Dawnguard, which should extend gameplay by between 10 and 20 hours.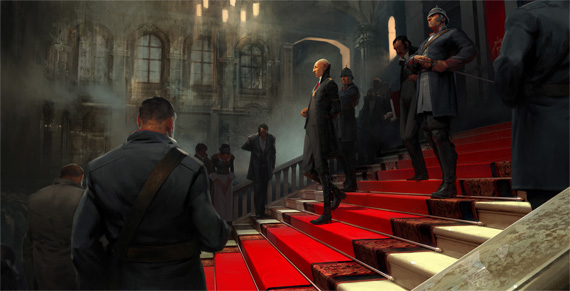 Dishonoured
2K Games was offering hands on time with the forthcoming Borderlands 2 and Spec Ops: The Line, while it also presented footage of its Xcom: Enemy Unknown revival.
The list goes on, with honourable mentions to stupendous-looking titles such as NetherRealm Studio's DC fight fest Injustice: Gods Among Us and THQ's Company of Heroes 2, which I had the pleasure of seeing in action a few weeks ago here in London. More and more releases continue to excite and let's not forget Rockstar's GTA V is also on the way in the next year.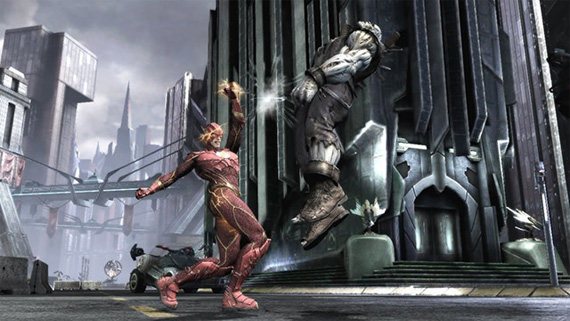 Injustice: Gods Among Us
In fact those of you who said the game release schedule was looking thinner and bleaker as the current gen consoles picked up more cobwebs could well be eating your words in months to come. There's a lot on the calendar to keep us gamers busy, that's for sure.
E3 was brimming with them and while the lineup was inevitably over-saturated with sequels and refreshed franchises, there are definitely some standout new IPs to keep watch for. And with Nintendo's Wii U opening the door for a new wave of tablet-controlled hybrid gaming, the year ahead certainly looks to dazzle. ®