Original URL: http://www.theregister.co.uk/2012/06/04/ten_bits_of_jubilee_tat_tech/
Ten... bits of Jubilee tat tech
Fit for a Queen?
Posted in Personal Tech, 4th June 2012 07:00 GMT
Product round-up The Jubilee weekend has landed. All that exists now is junk, drunks, plums and parties. And we've all got an additional 48 hours off from the world, man. Here in London, though, you've never seen so much human traffic.
For those in the nation's capital, it isn't just the wave of tourists that are proving hard to avoid. Solar powered waving queens have infiltrated the city like mini Autons in drag. And if you're already getting weary of the national flag perhaps you've forgotten that Geri Halliwell once made it sexy.
Still, it is a monumental moment for her indoors, who has sat on the throne now for 60 years. Surely, that's not normal? Indeed, strange things happen in times of national celebration, and should you develop a strange affinity with the Union Flag, or simply want to express your gratification for the extra time off work, here are ten techie options you probably won't should consider.
Illuminating Coffee table

Apparently this illuminating coffee table has featured on Big Brother and The Graham Norton show, but as I generally only stare at telly screens when playing videogames, these claims to fame are lost on me.
Still, if you fancy splashing out on a ludicrously expensive table that comes with a glowing Union Jack design, there's nothing stopping you. You can even arrange it to come with a slightly less tacky image. Perhaps of Will and Kate in loving embrace? Or Charles and Camilla. OK, maybe not. Depending on where you shop, you can save a pretty penny too. Firebox expects a princely sum of £500 more than rival I Want One of Those.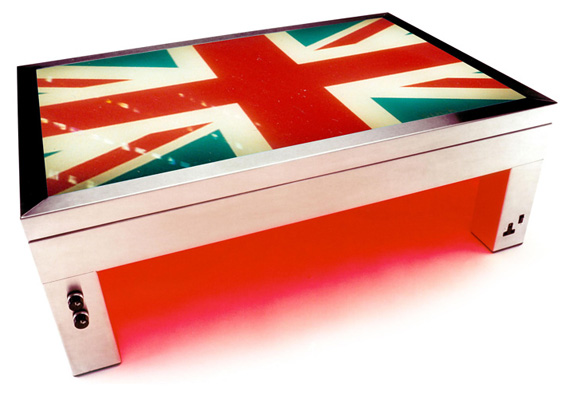 Reg Tat Rating




Price £1500
More Info Iwoot
Kitvision 7in Digital Photo Frame - Union Jack

Finding the right frame for your pictures is crucial, so you'll probably have rather, ahem, distinctive tastes if this Union Jack-themed digital one finds its way onto your mantelpiece. Got an old photo from your Mod days perhaps? Or maybe just a dubious political affiliation..?
Its spec isn't something to wave the flag about though, supporting snaps up to 10Mp only, which it shows on a 480 x 234 pixel display. There is also a measly 8MB internal storage, so you'll need to slot in an SD card for a decent slideshow or video viewing. On the plus side, orientation can be changed, there is the option to zoom into your pics and there are also colour and contrast adjustment options.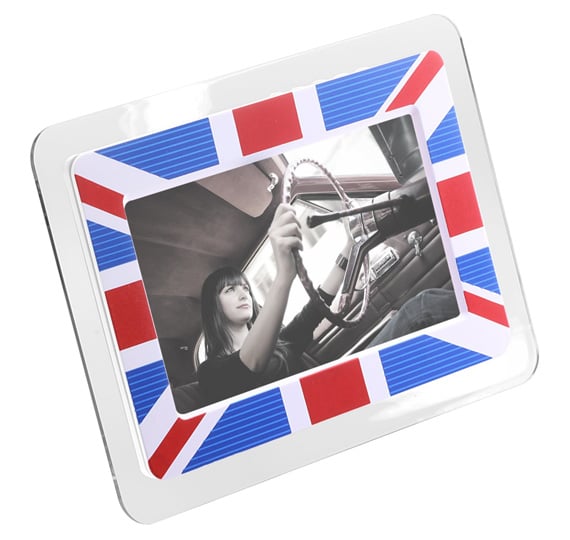 Reg Tat Rating






Price £40
More Info Kondor
Mobile Cases

While the sensible among us will just enjoy the time off than buy into this Jubilee nonsense, most accessory manufacturers still make a case for it. Literally. So whether you're looking for a patriotic iPhone wrap, or something for the fondleslab, there are hundreds out there to choose from. We like the look of the Royal Mail-style 3D covers, which'll probably cost the same as a second class stamp these days. Obviously, at this time there are tons of flag-covered cases out there with Her Majesty in various poses on the back.
Here's a selection of what's on offer, but if you genuinely want to cover your phone in something so jubilantly patriotic, then your best bet here is to shop around, but don't worry too much about your choices as they're all a bit naff, some less than others though.
Reg Tat Rating





Price £10
More Info Mobile Fun
Mini Cooper wireless mouse

When it comes to true symbols of British brilliance, there's nothing quite like a Mini Cooper. The company has a German connection these days, which makes it even more British than ever, just like the House of Saxe-Coburg and Gotha House of Windsor, right?
So why not show your true colours with this officially licensed Mini Cooper wireless mouse peripheral, which comes with a Union Jack roof design? It also features working headlamps and rear brake lights and comes with a free mug for a jolly good cup of tea. How very British, indeed.

Reg Tat Rating


Price £40
More Info Amazon
Nintendo 3DS

Plenty of manufacturers are taking the lazy route this year by rounding up their red, white and blue coloured products and re-promoting them under the Jubilee or Olympics umbrella. Evidently, Nintendo is getting in on the act, and responded to our enquiries by highlighting that its 3DS handheld games machine is available in our national colours. Separately, of course.
We wont beat around the bush here. The Nintendo 3DS has about as much connection to the Jubilee as the Queen does to shapeshifting reptile colonies. Still, if you look at things in a particular way, it is easier to draw a connection. We've knocked up an image even Nintendo didn't have the genius to come up with as a means to demonstrate this. It was a slow news day, OK?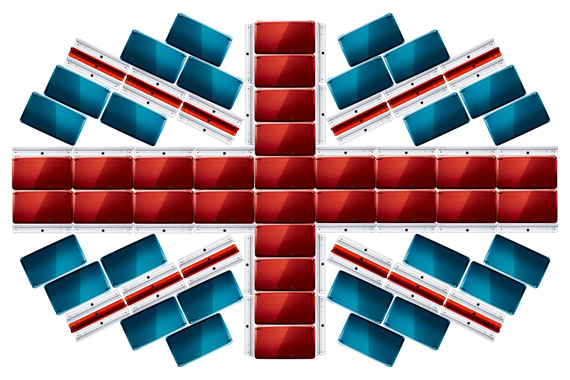 Reg Tat Rating


Price
£120
More Info
Nintendo
Pure Evoke Mio - Union Jack

Jubilee celebrations and radio technology go hand in hand, and as such we've seen a vast number of Union Jack-themed wireless wonders appear. It really is a case of take your pick – Roberts has a Union Jack radio, Tivoli has rolled one out too and even ViewQuest makes a patriotic version of its dock-equipped retro radio.
For me, though, it's all about the Pure Evoke Mio, which hit shelves this month clad with the red, white and blue stripes that remind you where you are in the world. Print design aside, the radio is every bit as good as the Evoke Mio, which snagged the Editor's Choice award in our DAB radio roundup. Can't argue with that, surely?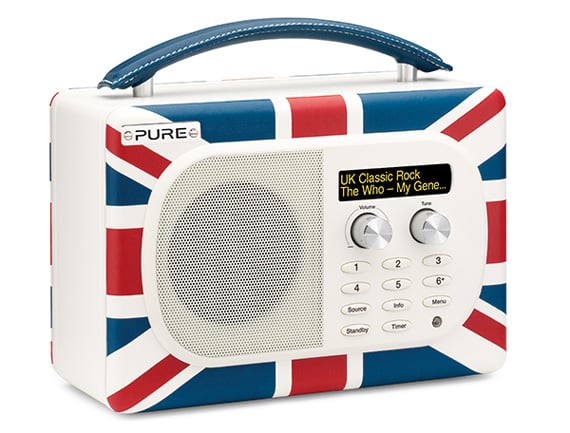 Reg Tat Rating


Price £130
More Info Pure
Samsung Galaxy Note

Samsung UK notched up the Queen's Royal Warrant in 2012, becoming the first AV manufacturer to receive this honour. So with its By Royal Appointment status, it's no surprise that the company has been waving the flag and adorning a special edition smarties in red, white and blue.
An Olympic version of the stupendously sized Samsung Galaxy Note can be snapped up at O2, with a faded British flag on its case. The budget Samsung Galaxy Y has been given the same treatment too. Those who purchase a £500 Note or £80 Galaxy Y will be entered into a prize draw to either win a trip to the Team GB training camp, or tickets to Olympics events. Of course, a 5.3in Galaxy Note will undoubtedly come in handy for the games. By that, I mean playing Angry Birds Space while squashed in the sweatbox of London's Underground this summer. Tourists, gotta love 'em.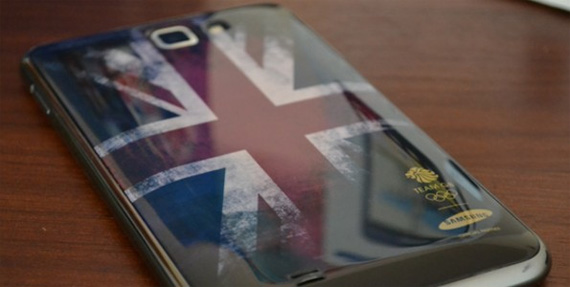 Reg Tat Rating




Price £500
More Info Samsung
Sebo Felix Royale Upright Vacuum Cleaner

With the exception of our teeth, and governmental practices, us Brits have a passion for keeping things clean. Perhaps this is why Sebo has launched a Union Jack themed vacuum cleaner. A patriotic sucker for the… patriotic sucker.
The Felix Royale is designed for all floor types apparently, even the corgi-furred carpets of Buckingham Palace. It'll set you back a bit more than a Henry, though. Speaking of which, a Jubilee edition desktop Henry can be snapped up as well, but truth be told, it'll barely dust-off your keyboard, let alone a rug.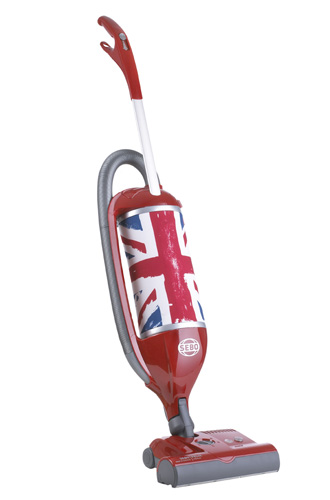 Reg Tat Rating





Price £240
More Info Sebo
Sky Jubilee remote

If none of this Jubilee junk joyousness pushes your buttons, then this Jacked-up Sky remote – compatible with all Sky+HD boxes – will probably be the last thing on your shopping list. However, it might be the perfect token gesture as you endeavour to steer clear of the televised celebrations.
So, how about a movie instead? Surely there will be a great selection on Sky to distract you from the occasion. Just hit the Box Office button and make your choice of... The Queen... The King's Speech... W.E... Priscilla, Queen of the Desert?

Reg Tat Rating




Price £25
More Info Sky
Xbox 360 Special Edition 4GB Kinect Celebration Pack

Microsoft pays homage to the Queen this year with a special edition Jubilee Xbox 360 console, which comes with a chav-tastic Union Jack design. Never saw that coming, eh? Those who snap up the 4GB console are given the choice whether or not to stick the decorative skins over their console. So anyone given this as a gift can still retain their dignity and leave the stickers in the box rather than on it.
Saying that, you could always counter-balance that flagged-up Xbox patriotism by destroying parts of London in Modern Warfare 3. PlayStation 3 owners who wish to keep the British flag flying high can opt to purchase PS3 skins separately, although no specific bundles are available. How can you resist? ®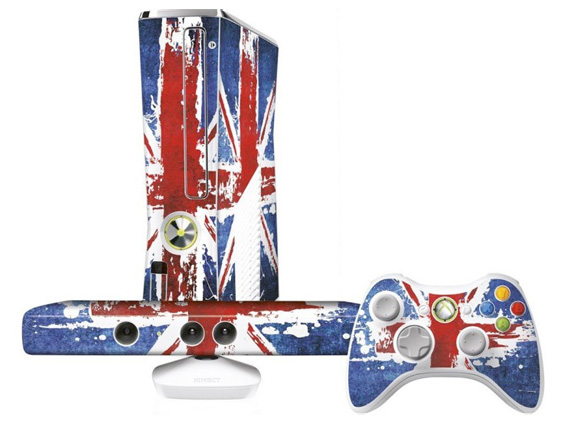 Reg Tat Rating






Price £250
More Info Game