Original URL: https://www.theregister.co.uk/2012/06/02/review_ten_freeview_hd_tvs/
Ten... Freeview HD 42-47in TVs
Panel beaters for under a grand
Posted in Personal Tech, 2nd June 2012 07:00 GMT
Product Round-up Looking for a top deal on a 42-47-inch Freeview HD TV? Then you're in luck, there's a wide choice in screens out there for less than £1K and a tight budget doesn't necessarily mean cutting back on all the nice toys, if you shop smart. So which one will be your next TV?
Finlux 46S6030-T


The Finlux brand has been around the block. Over the years its been owned by Finnish Nokia and Chinese Semi-Tech; deeds currently reside with Turkish OEM giant Vestel, maker of low-end tellies for Toshiba and various high street store brands. Sold direct on-line, it's not particularly cheap for a 46-incher, but corners have clearly been cut when it comes to specification.
This Fin can't access an on-line content portal (so no catch-up option) and there's no 3D either – don't cheer, the kids might want it. The 100Hz screen also lacks the advanced picture processing found on rivals. On the plus side, it can timeshift to a USB hard drive. Given how strong the branded competition is, this TV will have its work cut out finding an appreciative audience.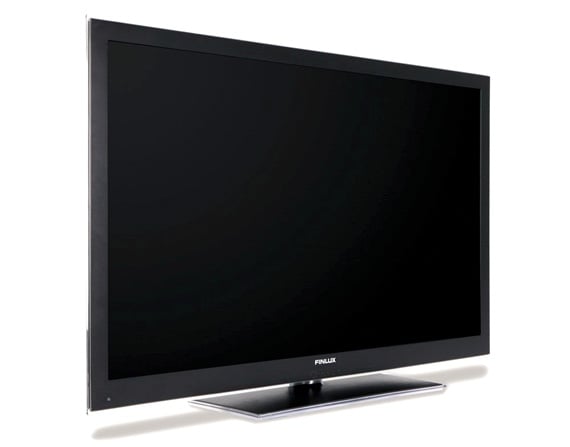 Reg Rating 65%
Price £800
More info Finlux
LG 42LV550

This net-connected Smart Freeview HD TV may turn a blind eye to stereoscopy, but it features a souped-up version of LG's Trumotion picture processor, for enhanced motion resolution. The edge-lit LED panel itself is generic-looking but smart, with a fashionably thin glossy bezel.
It also offers unfettered access to LG's Smart portal, with all the catch-up and streaming options that implies, plus solid file playback from USB. It'll even play nice if you have a Plex client on a networked PC. Image quality is fine for Wimbledon, although a slightly compromised black level will rob The Dark Knight of some of its trademark darkness. Generally, a good all-purpose television though.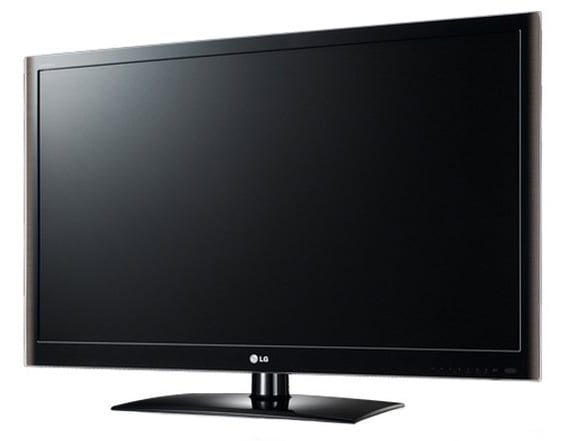 Reg Rating 80%
Price £799
More info LG


LG 42PM470T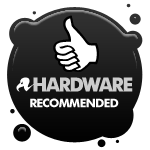 This affordable 720p plasma is tooled to the max with desirable tech. LG's familar IPTV and apps hub is on-board and it supports a broad range of multimedia file formats. Wi-Fi may not be integrated, but it's 3D ready although Bluetooth 3D glasses are an optional extra.
For a budget screen, there's an astonishing level of picture control on offer; LG optimistically quotes a contrast ratio of 3,000,000:1, but minor moans about black level limitations seem inappropriate given the price. A pixel orbiter is provided to negate screen burn (although that's really not an issue these days) and there's a de rigueur 600Hz motion processor. The sound system only makes an average noise though, at just 2 x 10W.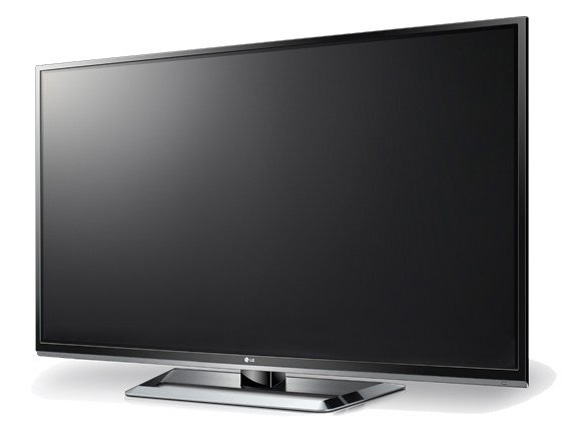 Reg Rating 80%
Price £480
More info LG
Panasonic Viera TX-L42ET5

The first in Panasonic's affordable line of 2012 LED TVs, the ET5 cuts quite a dash. The glossy, grey frame is sensationally svelte, and there's a features list as long as Angelina Jolie's pins. The set offers the same on-line access to the brand's streaming TV portal as its more expensive cousins, which means BBC iPlayer, YouTube and Netflix amongst others – and there's comprehensive file playback from USB too.
The panel also works with those inexpensive 3D goggles you can pocket from the local multiplex. But while image quality is fine for daytime TV consumption, motion resolution is a tad limited, which may take the shine off for armchair sports enthusiasts.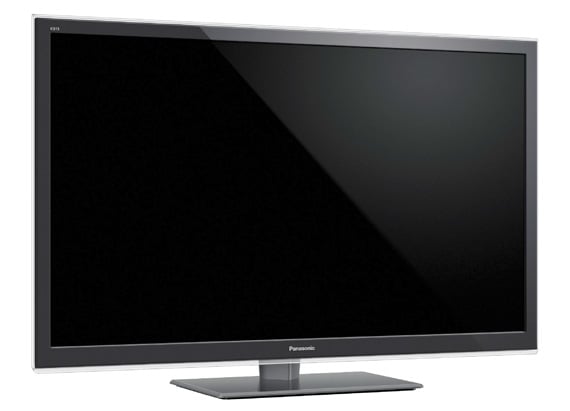 Reg Rating 75%
Price £800
More info Panasonic
Panasonic Viera TX-P42UT50

Panasonic's entry-level plasma proves that you don't need to spurge on a flagship model to get a high quality display. Built around a 3D ready Full HD panel (Active Shutter specs extra), it offers crisp detail and bold colours. That said, the set lacks the black filtering found at the top of the brand's plasma line. It still goes dark with contrast quoted at 4,000,000:1.
You are limited to just two rear-panel HDMI inputs though, which could prove frustrating. Media playback from local USB is comprehensive and Panasonic's on-line streaming portal, complete with BBC iPlayer and Netflix, is only ever a network connection away. Solid value.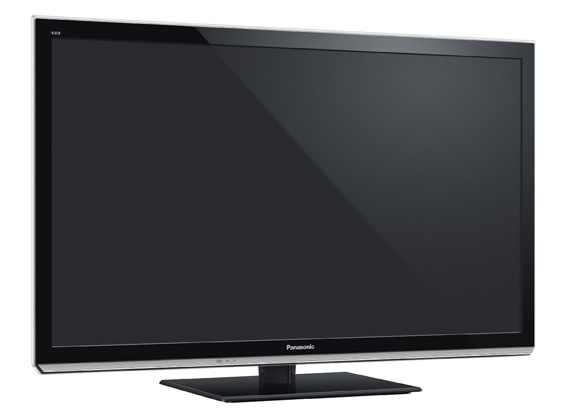 Reg Rating 80%
Price £899
More info Panasonic
Philips 47PFL7666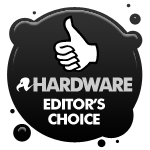 Arguably the best built screen in our group, this son et lumière TV features the Spectra 2 iteration of Philips' trademark Ambilight illumination, which casts a multicoloured halo around the screen. Picture quality is excellent, provided you dial down the sharpness and treat the brand's HD Natural Motion processing with caution. Audio is also a cut above, the 2 x 14W output having both volume and body. 3D is of the cheap and cheerful Passive variety.
Without being over-loaded, Philips' on-line IPTV portal is fine, where you'll find BBC iPlayer, YouTube, DailyMotion and Acetrax. File playback is comprehensive (AVI, MKV, MP3, WMA etc) from USB and across a LAN. With USB timeshifting and integrated Wi-Fi thrown in, you've got a solid gold value proposition.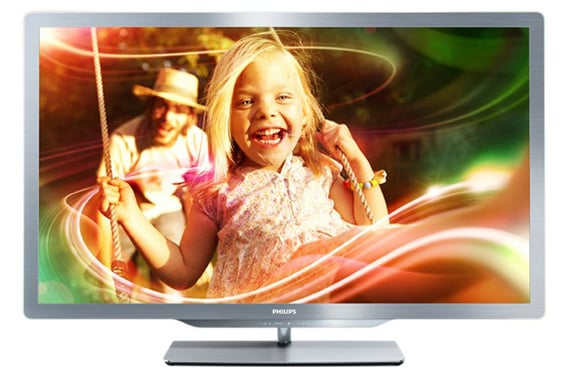 Reg Rating 85%
Price £799
More info Philips
Samsung UE46D5520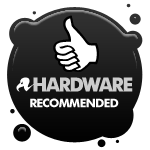 Samsung's 5520 Series LED screens may lack the bells, whistles and 3D found further up the range, but if affordable performance tops your wants list, these models are well worth investigating. Not only is this 46-incher keenly priced, it also offers 100Hz picture processing and a decent on-line content portal, featuring BBC iPlayer, Lovefilm and Acetrax amongst others. There's no integrated Wi-Fi though, you'll need to use either the Ethernet option or an optional dongle.
In terms of design, the set looks far from budget; the slim grey bezel panel and 'crystal' pedestal contribute plenty to its wife acceptance factor. Audio performance is a little on the thin side, but image quality is terrific for the price. Pictures are sharp and contrasty with deep blacks and vibrant hues.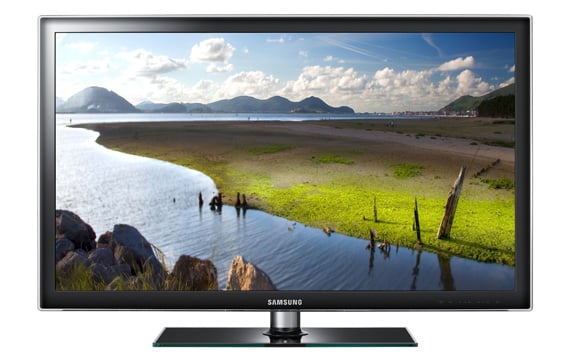 Reg Rating 80%
Price £650
More info Samsung
Sharp Aquos LC-46LE831E

Sharp's third generation Quattron TVs appear to be taking their own sweet time to arrive on these shores, which means this second gen model is now widely discounted. The set combines upmarket build quality with an above average picture performance. While the many menu options seem certain to fox unwary technophobes, the Quad Pixel panel is a treat, making greens in particular look lush in the extreme.
Although no 3D glasses are supplied in the box, the Active Shutter stereoscopy is actually pretty rewarding too. Unfortunately, the brand's on-line offerings are less impressive. There's only a basic selection of streaming services to pick over (YouTube, Daily Motion, BoxOffice 365), with the lack of BBC iPlayer, a potential deal-breaker.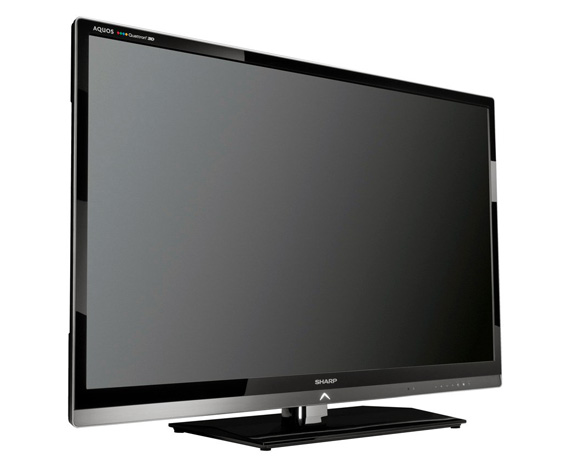 Reg Rating 75%
Price £799
More info Sharp
Sony Bravia KDL-46EX723

While positioned as a keenly priced mainstream LED offering, the Bravia KDL-EX723 could pass for an escapee from further up Sony's range. Its striking angled design and textured finish look inherently classy, and there's access to the gated Sony Entertainment Network, home of streaming IPTV services both deep and shallow; Wi-Fi is integrated (firmware updatable to Wi-Fi Direct), which combined gives it an edge over many rivals here.
While the set sports a stripped back Motionflow XR200 picture processor, it delivers contrasty, detailed images that nip at the heals of the best performers. The panel can also display panoramic 3D snapshots, which is fun. If there is an Achilles' heel, it's with network file support, which isn't as comprehensive as some of the competition. Still, the price tag remains surprisingly approachable.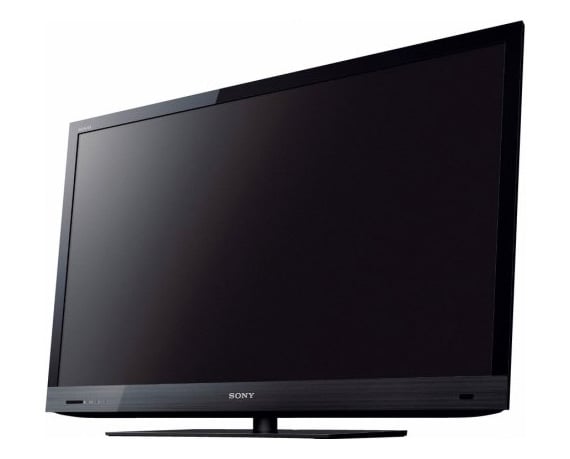 Reg Rating 85%
Price £699
More info Sony


Toshiba Regza 42YL863


While you'd never knowingly select this Freeview HD TV for network file playback, it's certainly worth short-listing if you're after above average high-def screen at a reasonable price. Designed by Danish auteur Jacob Jenson and built around Toshiba's CEVO Engine picture processor, the slick, silver Regza YL863 delivers where it counts: its HD images prickle with fine detail, and SD is artfully upscaled.
The screen sports both Freeview HD and satellite DVB-S2 tuners, offers a moderately useful on-line portal (you get BBC iPlayer and YouTube) and features an eco mode that dims the screen when no one is around. ®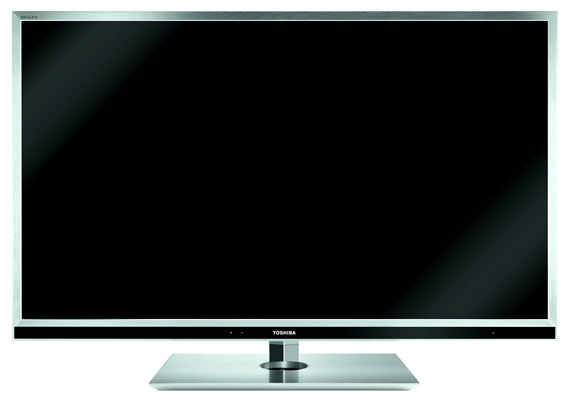 Reg Rating 80%
Price £710
More info Toshiba