Original URL: https://www.theregister.co.uk/2012/05/30/galaxy_s_iii_pay_monthly_tariffs_compared/
Galaxy S III pay-monthly tariffs compared
Priced for humans
Posted in Networks, 30th May 2012 10:01 GMT
The Samsung Galaxy S III went on sale in the UK today, although punters might not get their hands on it just yet. Delays with the 32GB version mean customers who want the extra memory will have to wait a few weeks, while production issues with the Pebble Blue model of either capacity has led to a similar wait for those averse to the white body.
A 64GB version is pegged for release sometime later this year.
In the meantime, we've collated a selection of monthly plans, should you wish to rush out and grab the new Galaxy, or simply use your monthly paycheck to pre-order an unavailable version.
There are numerous tariffs within each network that have been excluded, with the figures shown - which are roughly the same monthly outlay - done so for comparative purposes.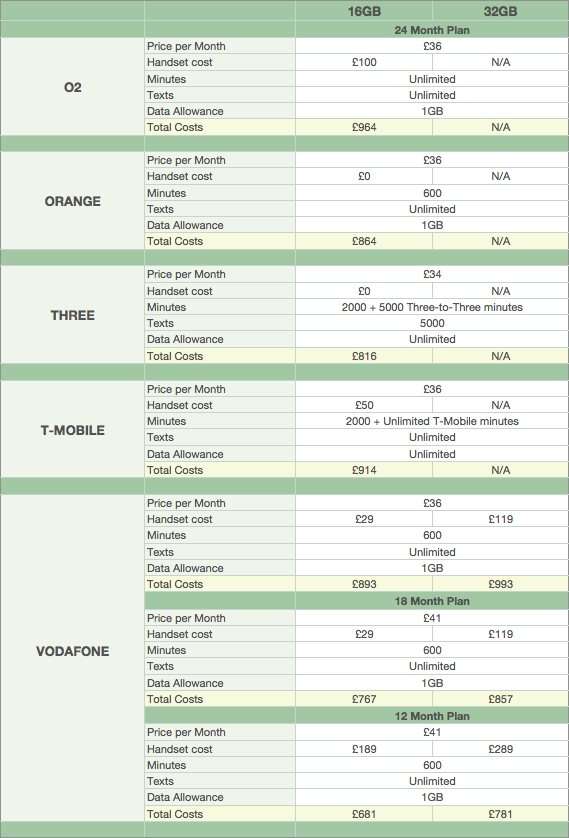 As usual, data heavy users should probably look towards Three, which offers its all-you-can-eat plan at a very competitive price point. T-Mobile also offers its unlimited internet setup for a smidgin more, although we're still unsure over speed caps with the Full Monty package.
There are interesting deals to be had at Vodafone too. If you don't mind the frontage costs, it actually works out far cheaper to stick to a 12 month plan than it does over a two year stretch. Meanwhile Orange and O2 offer fairly run of the mill deals.
Alternatively, give your current provider a call and try and wangle a special bespoke offer. Threats of switching networks have worked for me in the past. ®