Original URL: https://www.theregister.co.uk/2012/05/28/dual_dock_prototype_apple_ipad_spied_on_ebay/
Dual-dock prototype iPad eyed on eBay
Own a piece of history
Posted in Personal Tech, 28th May 2012 16:13 GMT
Some time back, an Apple was granted a patent which showed an iPad with two dock connectors, allowing the device to be docked in either landscape or portrait mode.
It was claimed back then that Apple was planning to add the second dock connector to a second-generation iPad. It never did, of course, and it now turns out that the two connectors were actually considered at one point for the first-generation model.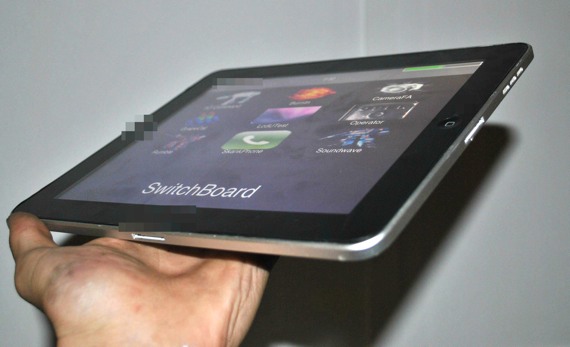 A prototype of which has now appeared for auction on eBay.
The device, which contains 16GB of Flash storage and runs a crude UI dubbed SwitchBoard - the iPad's current UI is SpringBoard - does indeed sport two dock connector, both of which are fully functional, the seller claims.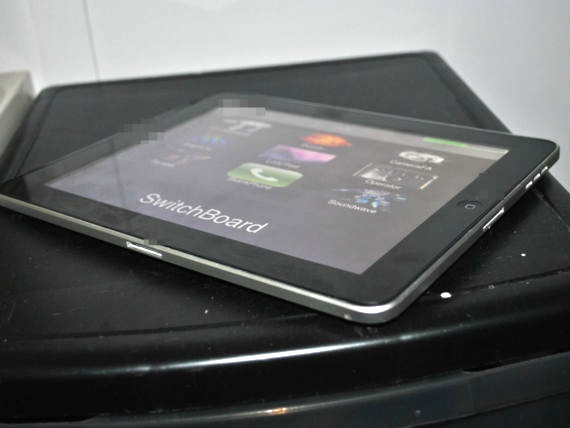 Which is more than you can say for the touchscreen, disabled by Apple, apparently. The battery has been replaced too.
It can be yours for an up-front payment of $10,000 - or you bid as high as you wish: it had reached $4800, at the time of writing. The auction ends tomorrow morning, at just after 5am UK time. ®