Original URL: https://www.theregister.co.uk/2012/05/22/activision_bungs_bungie_with_unprecedented_ratings_based_bonus/
Activision may bung Bungie $2.5m ratings-based bonus
Destined to make big bucks?
Posted in Personal Tech, 22nd May 2012 12:14 GMT
Halo developer Bungie's lucrative ten-year deal with games publisher Activision has been made public, revealing the coder is set to receive an unprecedented bonus should its next title win critical acclaim.
The studio will pocket a tasty $2.5m (£1.6m) bonus if the game in development, dubbed Destiny, though that's probably just a working title, achieves a rating of 90 per cent or higher on GameRankings.com. That's the largest bonus of its kind - on public record, at least.
The initial 27-page Bungie-Activision deal was thrashed out in 2010 and has only come to light through the publisher's legal battle with two former Infinity Ward heads, Vince Zampella and Jason West.
The pair, who were famously dismissed around the same time as this Bungie deal was brokered, claim Activision has been unfair in paying lower bonuses to them than it offered Bungie.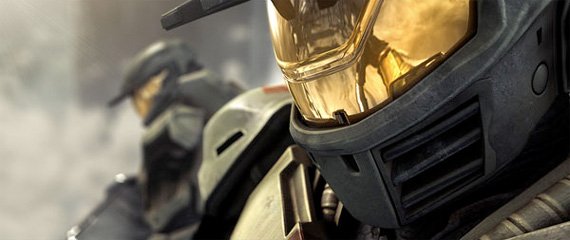 More sci-fi shooters on the way from Bungie
Bungie is under obligation to produce Destiny, the first in a series of four sci-fi shooters, for an Xbox 360 exclusive release in autumn 2013. The series would then continue with three sequels on next-gen platforms, in 2015, 2017 and 2019, respectively.
Based on the overall sales of the first game, Bungie could receive up to 35 per cent of the operating income, the contract states. The bonus would be paid between 2010 and 2013 if the studio meets certain quality and budget milestones.
West and Zampella are suing for total damages of up to $1bn for a breach of contract, wrongful termination and other claims. The case will be heard next month. ®