Original URL: https://www.theregister.co.uk/2012/05/12/review_round_up_ten_ultrabook_laptop_pcs/
Ten... Ultrabooks
Light, fantastic
Posted in Personal Tech, 12th May 2012 07:00 GMT
Product round-up

It took a little while for the production lines to get going, but the first few months of 2012 have seen super-slim Ultrabooks completely outnumbering every other type of desktop or laptop PC coming our way.
Intel's tight definition of the Ultrabook category means that there are certain things you can more or less take for granted – minimum of 5hr battery life, maximum thickness of 18mm for 13in screen models and, of course, a second gen Intel Core processor. Indeed, most of the manufacturers included here have different CPU choices available or in the works. Yet within the tight Ultrabook specification there's still a fair amount of room for manufacturers to experiment.
Thus, we have HP's glass-clad Spectre pushing the size and weight limits on one hand, while Dell opts for carbon-fibre to streamline its XPS 13 on the other. There are even a couple of budget Ultrabooks from Samsung and Acer that will give you a decent chunk of change from a grand. Apple is in here too. You could argue the company inspired the Ultrabook class with its MacBook Air models that are worthy alternatives in this ultraportable arena.
Acer Aspire S3-951

M'learned colleague Dabbsie waxed less than lyrical about the Core i7 version of the S3, but I was more favourably inclined towards this Core i5 model – if only because it's the most affordable Ultrabook I've seen so far. Priced at a relatively modest £670, the S3-951 matches most of its rivals with a 13.3in screen, 1.6GHz Core i5 processor, 4GB RAM and, good heavens, a conventional 320GB hard disk, which helps to explain its lower price.
There are a few other compromises too – the viewing angle could be better, and the speakers are terrible – but if you need an ultraportable laptop that doesn't break the bank, then the Aspire S3-951 is certainly worth considering.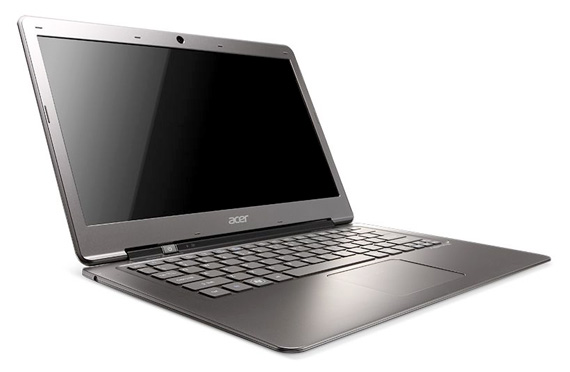 Reg Rating 75%
Price £670
PCMark 7 score 1900 (HDD storage)
More info Acer or SaveOnLaptops
Apple MacBook Air 13in

This is the machine that effectively created the 'ultrabook' category, years before Intel decided to trademark the term. Its slimline design, tapering from back to front, and 1.35kg weight created the template for everyone else to follow. The first few models were definitely overpriced and underspecced, but the current model includes a 1.7GHz Core i5 CPU, 4GB RAM and 128GB SSD for £1099, which makes it much more competitive with its Wintel rivals.
This model also has an SD card slot that its 11in counterpart lacks, as well as Apple's new high-speed Thunderbolt interface – featured on both – which can be used with DisplayPort monitors and new Thunderbolt hard drives. If you're tempted to take the Air, check out Reg Hardware's full review.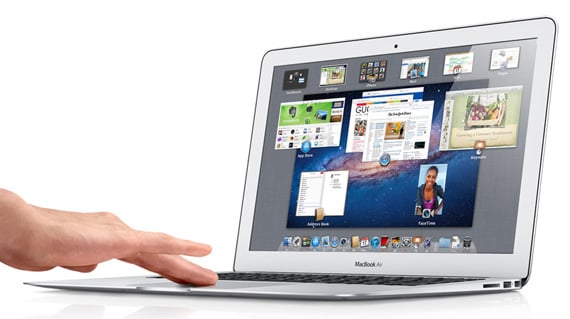 Asus ZenBook UX31E

The brushed metal finish of the 13.3in UX31E has 'Air clone' written all over it – though its rather harsh edges and corners lack Apple's trademark elegance. But if Asus can't beat Apple on style, it goes all out on price and performance. Priced at a competitive £999, the ZenBook nonetheless packs a powerful Core i7 processor running at 1.8GHz, along with 4GB RAM and 128GB SSD.
It's well connected too, with both USB 2 and USB 3 ports, micro HDMI and mini-VGA. The only minor disappointment is that the viewing angle for the screen is relatively limited. Still, our full review highlights the Asus Zenbook UX31E has quite a lot going for it.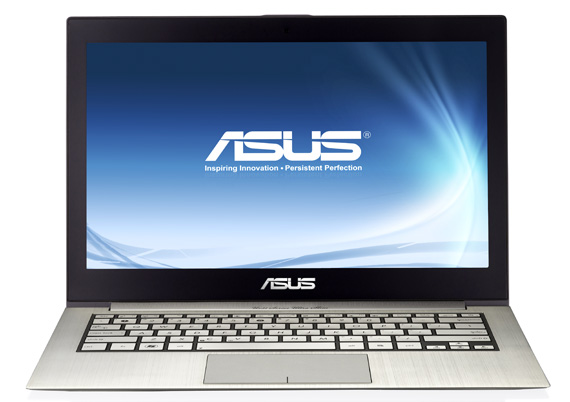 Reg Rating 85%
Price £999
PCMark 7 score 3700
More info Asus
Apple MacBook Air 11in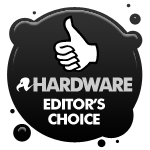 Since its launch back in 2008 the 13in MacBook Air was out of reach for most, but it was the 2010 introduction of the cheaper handbag-friendly 11in model that turned the MacBook Air into a mainstream hit. The modest screen size might not suit everyone but the darn thing is so slim and light – just 1.08kg – that it's hard to beat for sheer portability.
The current model has a 1.6GHz Core i5 processor, so it can keep up with most of its Wintel rivals, but – as always – Apple pads its profits by giving the £849 model a mere 2GB RAM and 64GB SSD. I'm inclined to go for the £999 model, which doubles up both the RAM and SSD. Lest we forget Apple's Boot Camp, that allows its machines to run as Windows PCs if the need arises. You can read more about our thoughts on the MacBook Air 11in here.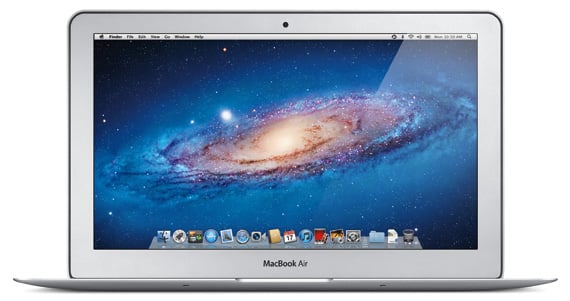 Asus ZenBook UX21E

Asus 11in ZenBook certainly beats Apple on value for money. The UX21E has the same price, the same Core i5 processor and virtually the same weight as the 11in MacBook Air, but while Apple skimps on the RAM and SSD, Asus provides the UX21E with a more respectable 4GB RAM and 128GB SSD.
The UX21E also has the same set of ports and connectors as the larger UX31E and – unfortunately – the same limited viewing angle for a pretty much faultless machine, as our in-depth review revealed. If Asus could sort those screens out the ZenBooks would be hard to beat.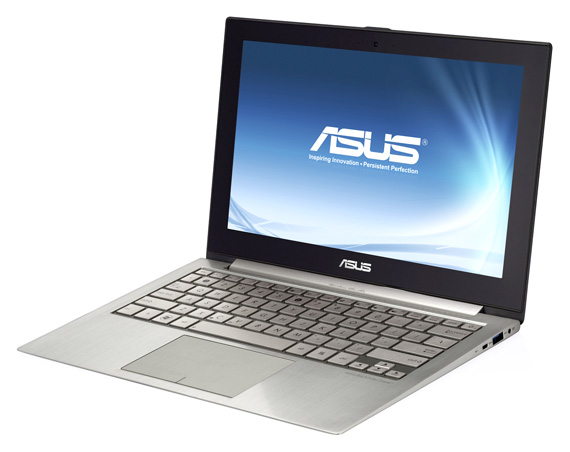 Reg Rating 85%
Price £850
PCMark 7 score 3408
More info Asus
Dell XPS 13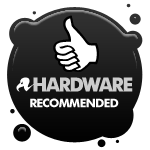 Dell was a bit tardy leaping onto the Ultrabook bandwagon, but the XPS 13 was definitely worth waiting for. The build quality is excellent, using a mixture of carbon fibre and aluminium that feels both lightweight and sturdy. Judicious use of Gorilla Glass has also allowed Dell to minimise the border around the edge of the 13.3in screen, shaving its width down to a mere 31.6cm – noticeably narrower than the current 13in MacBook Air.
Reg Hardware reviewed the top-of-the-range model, which costs a hefty £1299 but turns in strong performance thanks to a Core i7 processor running at 1.7GHz, along with 4GB RAM and 256GB SSD. However, the less expensive Core i5 model is quite tempting though and seems like better value at £949.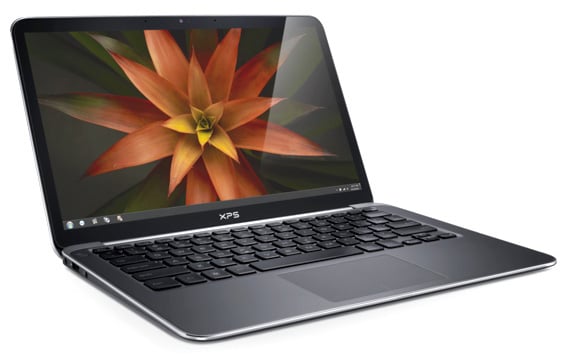 Reg Rating 80%
Price £1299
PCMark 7 score 3715
More info Dell
HP Envy 14 Spectre

The design of the Spectre is undeniably striking, with gleaming, tough Gorilla Glass coating the borderless 14in screen, the outer top panel, and even tarting up the wrist-rest too. The screen is excellent, and it's one of the best-connected machines in this group, with USB 2 and USB 3, HDMI and DisplayPort interfaces, and even Gigabit Ethernet for wired networks.
The downside is that the Spectre is most definitely not the sleekest Ultrabook around, with a weight of 1.8kg and uniform 20mm thickness it appears almost bloated alongside some of its rivals. It's also very expensive, coming in at £1200 for a model with a 1.6GHz Core i5 processor, 4GB RAM and 128GB SSD. HP has a 1.8GHz Core i7 version of this model tucked away somewhere too, which doesn't appear on its site but ended up here for testing.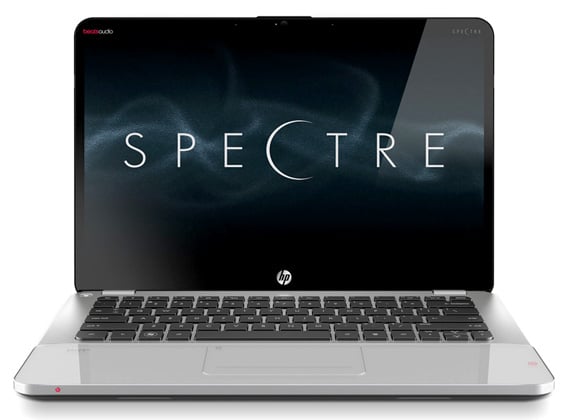 Reg Rating 80%
Price £1200 (Core i5)
PCMark 7 score 3531 (Core i7)
More info HP
Lenovo IdeaPad U300s

From a design point of view the IdeaPad U300s pretty much hits the nail on the head. The 13.3in unit is slim but solidly built, and the charcoal-tinted brushed metal finish gives it an air of understated elegance that will appeal to Armani-clad executives. The sleek design is also features a powerful combination of 1.8GHz Core i7 processor, 4GB of RAM and a 256GB SSD.
While similarly spec'd to tnhe Asus UX31e, the IdeaPad is one of the most expensive models in this already expensive niche, and while some of that can be put down to the large SSD in our full review the benchmarking tests revealed that the U300s doesn't produce the sort of performance that you'd expect from a Core i7 laptop in this price range.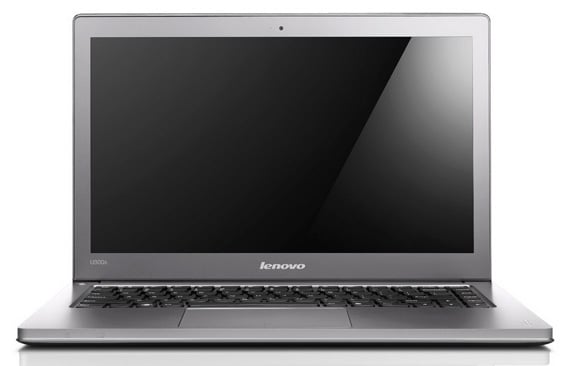 Reg Rating 75%
Price £1285
PCMark 7 score 3033
More info Lenovo
Samsung Series 5 NP530U3B 13in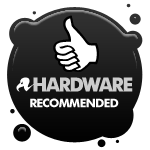 The dark-grey Series 5 isn't the most eye-catching of Ultrabooks, but it's good value for money and just manages to ease in under the £800 mark without making too many compromises. The 1.6GHz Core i5 processor, 4GB RAM, and 13.3in screen are fairly routine – although for another £50 you can step up to a 14in display, if needed.
The main compromise is the use of ye olde 500GB hard disk. That'll obviously be slower than its SSD rivals, though the extra capacity will come in handy if you're using this Ultrabook as your main PC. The Gigabit Ethernet port is welcome too, along with its HDMI, memory card reader and both USB 2 and USB 3 ports. The speakers, however, are rubbish. Still, Samsung has made a pretty good stab at delivering a well connected Ultrabook with few compromises at an attractive price compared to its rivals.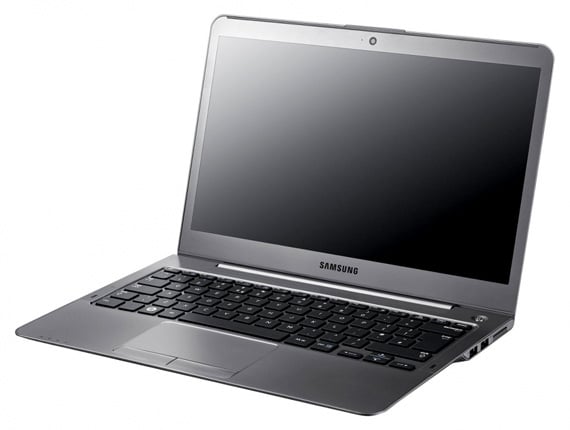 Reg Rating 80%
Price £799
PCMark 7 score 2350 (HDD storage)
More info Samsung
Toshiba Portégé Z830-10N

The rather lightweight, plasticky grey chassis of the Portégé might look a little drab when compared to the gleaming glass and metal of its Ultrabook rivals, but it's a thoroughly efficient little laptop that scores well on portability and connectivity.
The Portégé has a 13.3in screen, yet its 1.12kg weight is closer to that of an 11in model, and its trio of USB ports, Gigabit Ethernet, HDMI, mini-VGA and SD card reader make it one of the better connected Ultrabooks currently available. But while the 4GB RAM and 128GB SSD are par for the course, its Core i3 processor running at just 1.4GHz is disappointing at this price. Even so, its low power CPU gives it an all day battery life as Reg Hardware discovered during its full workout of the Portégé Z830. ®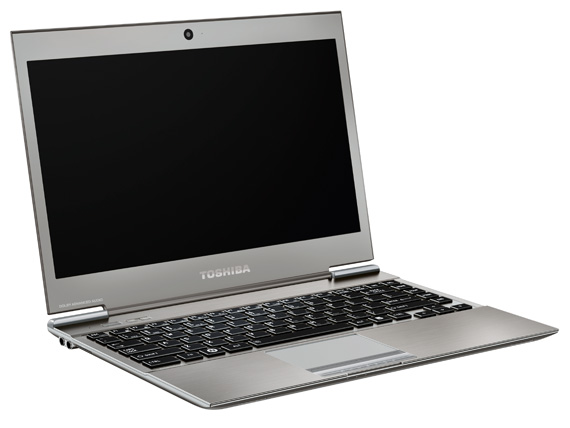 Reg Rating 75%
Price £1080
PCMark 7 score 2471
More info Toshiba
Benchmark Tests
PCMark 7 Results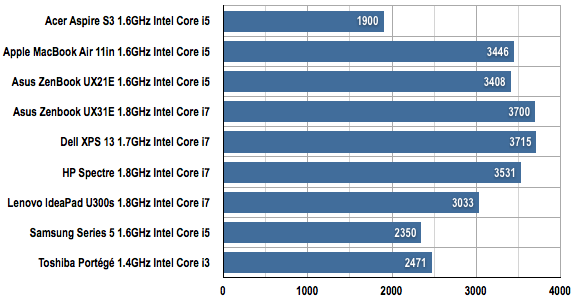 Longer bars are better