Original URL: http://www.theregister.co.uk/2012/05/11/ten_freeware_apps_for_pcs/
Ten... freeware gems for new PCs
Something for nothing
Posted in Software, 11th May 2012 06:00 GMT
Product round-up

If you've just purchased a spanking new Windows PC, what to slap on there often leaves pause for thought. The trial bloatware that inevitably came with your machine might keep you busy for a while until the payment nag screens start. Yet those costs and curses aside, there are plenty of free apps out there to protect, enhance and extend your computer's capabilities that are just a few clicks away. Leaving out alternative browsers and likely Flash installations, here are ten of our favourite freebies to keep you covered.
7-Zip

For those of you still ignoring the "evaluation notice" in WinZip or WinRAR perhaps it's time to give 7-Zip a try. This open source archiver supports compression and decompression of 7z, XZ, BZIP2, GZIP, TAR, ZIP and WIM files, but it can also extract from many other formats such as DMG, ISO and RAR. Just to top it off, 7-Zipped files are typically around two-thirds the size of their WinZipped counterparts. What's not to like?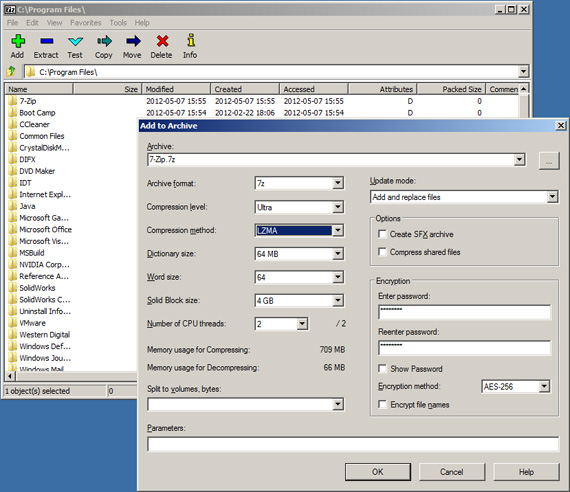 Avast! Free

As Windows PC user, an anti-virus suite is probably the first thing on your list of must-have apps. While in days gone by I might have recommended AVG or something basic like ClamWin, I'd say there really is no excuse to not be using Avast! these days.
Sure, you don't get the fancy sandbox virtualisation with the free edition, but you do get a very friendly interface, real-time protection and one of the best detection rates on the market. Just be sure to disable the annoying voiceover sounds.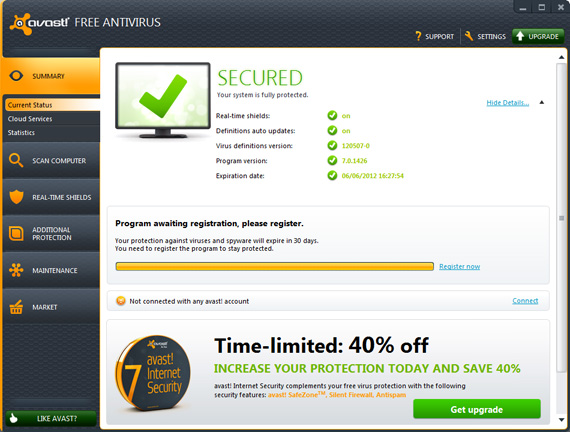 Bvckup

However you pronounce it, Bvckup is the only option as far as I'm concerned for straightforward management of your backups. This tiny 444kB app handles your run-of-the-mill manual and scheduled backups, but it also does real-time delta file copying for instantaneous replication to whatever you use, be it a local or network drive.
Bvckup also does its best to preserve every entity of your data including attributes, timestamps, security and ownership information. How could such a useful program be free you ask? Well, Yaletown is not charging for beta versions, but it does plan to for a final release when it becomes available. That said, free licences will be given to beta users, so grab a copy now.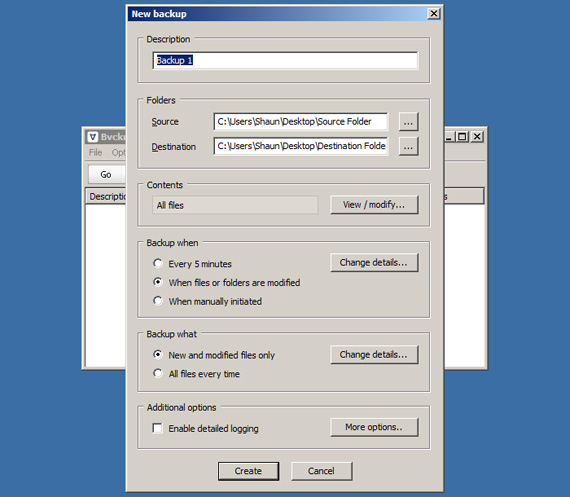 CCleaner

Every Windows user knows that system junk piles up at an alarming rate and eventually leads to what we experts refer to as "bog-down". No matter if you want to eliminate temporary files, cookies, browsing history, log files or old unused fonts, shared DLLs and uninstallers, CCleaner will do it for you.
Its intelligent scanning engine is also capable of identifying useful cookies, such as those for persistent email logins that you might want to keep. When you need to do a bit of housework to keep your PC running smoothly, CCleaner will do an admirable job of helping you along the way.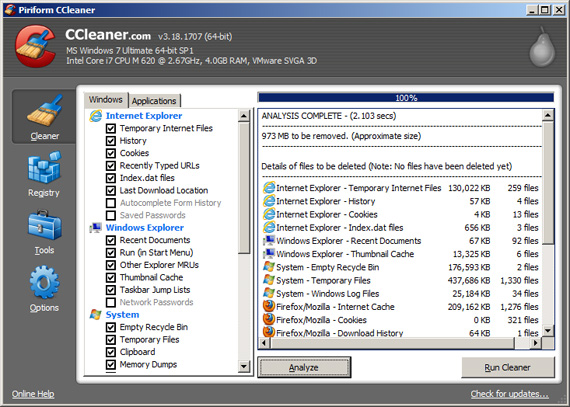 Dropbox

Fancy a way of keeping small amounts of data synchronised in one folder between all of your devices including tablets and smartphones? Dropbox is the entry-level cloud service that relieves a fair amount of stress when it comes to data availability. With Dropbox you have a small background application which monitors the contents of a local folder and synchronises it with its own cloud storage.
You can access your files through another device with Dropbox or through the Dropbox website. Unlike running your own private cloud service, Dropbox stores your files for 24/7 availability, which means free users are limited to 2GB, but you do have access anytime, anywhere.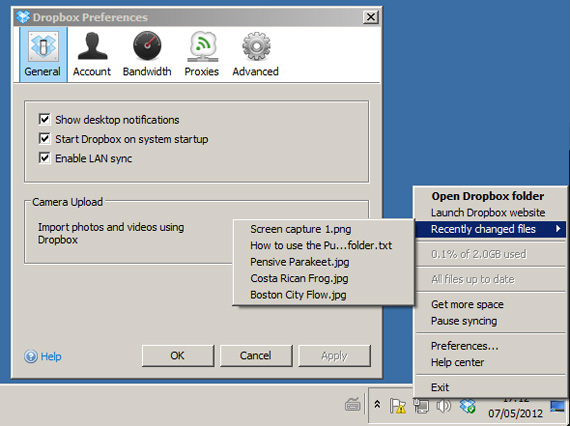 Eraser

Most people focus on protecting data they want to keep, but what about keeping prying eyes out of the recycle bin? Eraser uses algorithms based on Peter Gutmann's well known paper Secure Deletion of Data from Magnetic and Solid-State Memory so you can ensure that your data truly is destroyed.
Perhaps you won't find it as immediately useful with a fresh instal, but it is invaluable for removing stubborn bits of malware and for clearing sensitive data when replacing hard drives. You can even add it to the context menu to bypass the recycle bin entirely.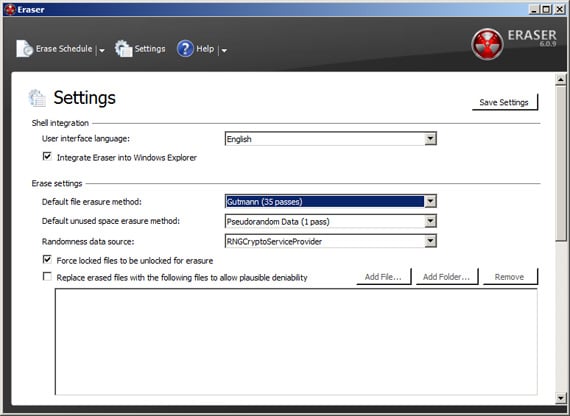 Malwarebyte's Anti-Malware

Even though most decent anti-virus packages will also pick up malware, adware and spyware, none of them do it quite like Malwarebyte's standalone Anti-Malware software. So the free version doesn't give you real-time heuristic protection or a scheduler, but if you can remember to run it every now and again it will keep to safe and clean.
In the event that you slip up and something gets by it will help to eradicate it with ease. Even malware that attempts to block MalwareBytes from running can now be defeated with the latest version using MalwareBytes' Chameleon technology.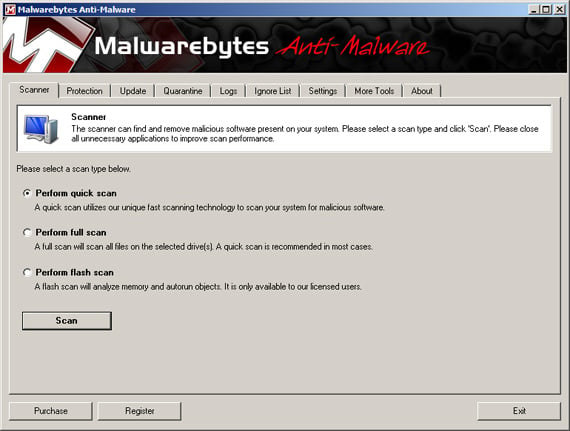 Notepad++

For the user who feels more at home in front of a command line than the Windows GUI, Notepad++ which is an excellent replacement for the standard Windows Notepad as it provides a good all-round editing environment for nearly every syntax known to man.
Even if you only dabble a little with coding, it's a great tool to use due to its simplicity and miniscule footprint. Now you have no excuse not to make those tweaks to those mothballed projects.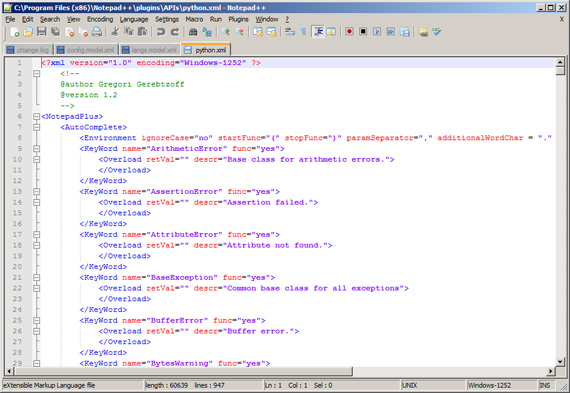 OpenOffice

No doubt a trial version of Microsoft Office came with your new PC, but when that runs out, it'll cost you. There are a few opensource alternatives though and Apache's OpenOffice is finally reaching the kind of maturity needed to be a true competitor against Redmond's bloated industry standard.
It doesn't skimp on features either offering word processing, spreadsheet, database and presentation applications. In addition to its own file formats, OpenOffice can also work with Microsoft formats as well as documents from StarWriter, StarCalc, Lotus, and Quattro.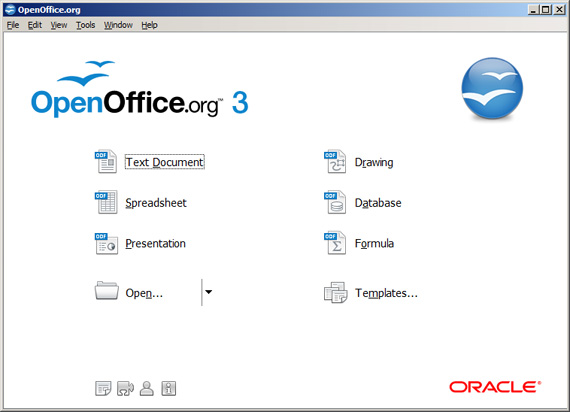 VLC Player

Every now and again even the hardest workers among us kick back and use our computers as a media portal. No matter if you want a full-featured but lightweight player or something to decode an obscure file type, VLC Player is what you need.
Not only does it play absolutely everything, VLC can capture media streams and also transcode between nearly every format and container under the sun, so you can turn that pesky file into something readable by your other devices. ®