Original URL: https://www.theregister.co.uk/2012/05/10/envisat_end_mission/
Did dicky power supply silence climate-change probe Envisat?
Or had the silent craft seen enough of our planet?
Posted in Science, 10th May 2012 12:38 GMT
Pic The European Space Agency has all but given up hope of contacting its long-lived Envisat mission, a month after the satellite went silent.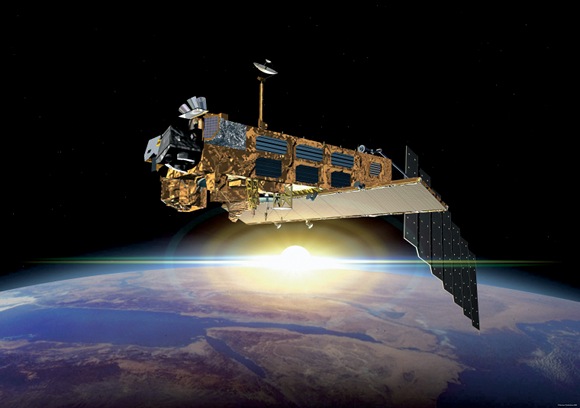 Artist's impression of Envisat. Credit: ESA
Communication with the environment-watching craft suddenly halted on 8 April. Engineers tried to regain control by continuously firing commands from a wide network of ground stations - but Envisat never answered.
The agency says there were no signs of degradation with the satellite before it went AWOL, so they have been trying to figure out what could have gone wrong. It is possible the onboard power regulator snuffed it, which would knock out telemetry and communications electronics.
Another theory is that the satellite short-circuited, triggering its safe-mode to ensure its survival, but something went wrong on the path to safe mode, leaving Envisat in some unknown state.
Although the boffins will keep trying to call Envisat for the next two months, the chances of recovery are now extremely low.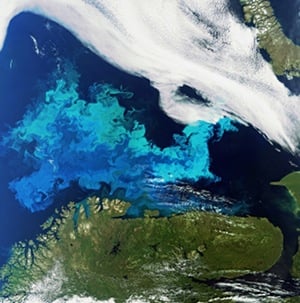 Phytoplankton bloom captured by Envisat. Credit: ESA
The ESA had hoped that the satellite would last until the follow-on Sentinel missions came online, the first of which is due next year, but it still got its money's worth: Envisat had already been snapping shots of Earth for double its planned lifetime, ten years instead of five, and the agency estimates that 2,500 scientific publications have been based on its data so far.
The satellite was sent up to gather information on our planet's environment and has sent back enough numbers to keep both sides of the climate debate arguing for a while yet. It monitored global sea levels and temperatures, the Arctic sea ice, air pollution and holes in the ozone layer, as well as other environmental indicators.
As well as giving its pics to scientists, Envisat also provided data to folks dealing with natural and manmade disasters including floods, fires and oil spills. ®