Original URL: http://www.theregister.co.uk/2012/05/04/review_game_prototype_2/
Prototype 2
Heller damnation
Posted in Personal Tech, 4th May 2012 13:05 GMT
Review In my mind's eye I see the original Prototype in murky black and white, not because the game was without colour per se, but more because everything about it, from the repetitive use of textures through to the monotonous mission structure was somehow muddied and just, well, uninspired.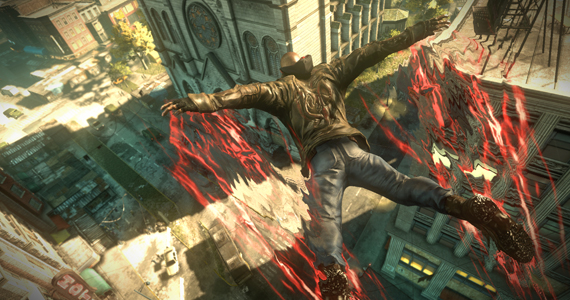 High blood pressure
In a way, it could be said that the game was a prototype itself, a way for Radical Entertainment to try out some mind-boggling crazy ideas – Hulk-like bounds over or through buildings immediately springs to mind – and then, having received feedback from fans and critics alike, head back to the drawing board and sketch out a fuller, more rewarding experience.
Skip forward three years and here is the fruit of their labour. But rather than Prototype 2 proving to be the perfect evolution of its predecessor, we're once again faced with a series of irritations which serve to diminish the final product – even if it does make up for these some way by raising the action stakes.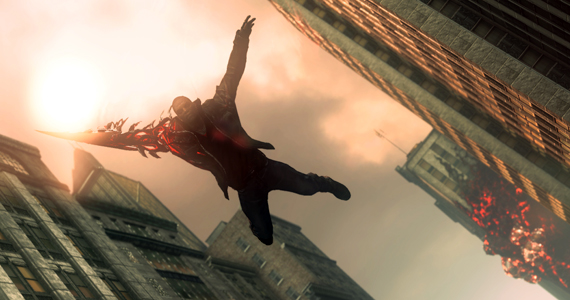 Soar point
The first thing that Prototype veterans will want to know is that this time they will be stomping around in the boots of James Heller, a hard as nails ex-marine who'll soon find himself challenging previous protagonist, Alex Mercer, as the most be-tentacled mutant in town.
That's not to say that Mercer is gone and forgotten, however - far from it. He steps up to infect Heller with the mutagenic Blacklight virus at the game's start, all in a bid to manipulate Heller for his own nefarious purposes.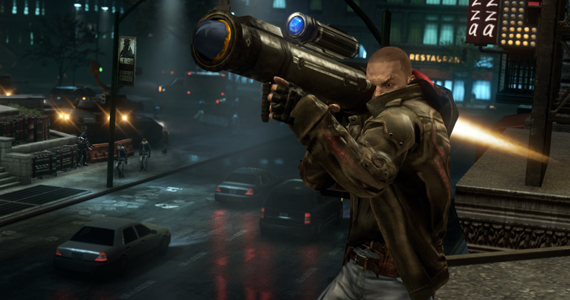 School of rocket
Heller duly sets off on a path of destruction in the kind of blind rage reserved for tragic anti-heroes who've had their family, their heart and, yes, their very humanity ripped away from them.
View to a skill
New York's contaminated zone looks much better this time around, Radical putting the work in where the environment is concerned, with more variety in structures and colour providing the necessary tonic to the original's grey tones.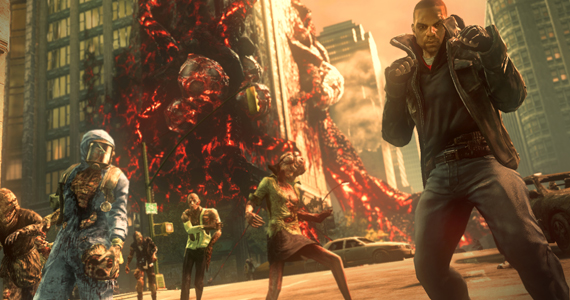 Infection spreading
Sadly, the draw distance doesn't extend too far but then, in a game where gliding through the sky is a possibility, that's almost to be expected and doesn't particularly blight the impressive – if at times clunkily animated – fighting.
It's during such action sequences where the game soars, and rarely do encounters leave you feeling like anything other than a super-powered whirlwind of destruction. Once Heller's initial spread of skills expand – either by consuming key characters (yum, tasty) or using an RPG-lite experience points system – he's soon gratifyingly powerful and near to invincible against all but the most powerful beasties.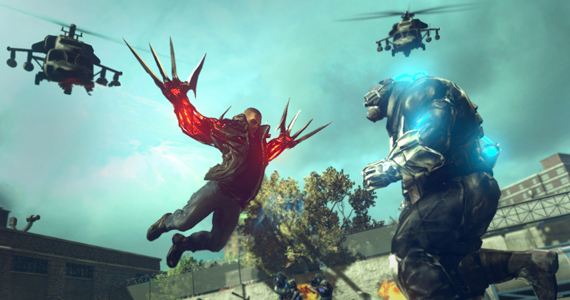 Krueger attack
Tanks will be torn asunder; helicopters dragged out of the sky and as for foot soldiers… well, let's just say that closed-casket funerals are set to become the norm.
Alas the action, explosive though it is, never truly eclipses what continues to be Prototype's problem: a lack of mission variety.
No matter who Heller is working for, no matter what their motives or their goals, his missions are almost identical. First, find a scientist/soldier/person of interest then consume them in order to steal their identity and knowledge. Next, use said traits to find and gain access to a secure facility in order to carry out the necessary action. And repeat.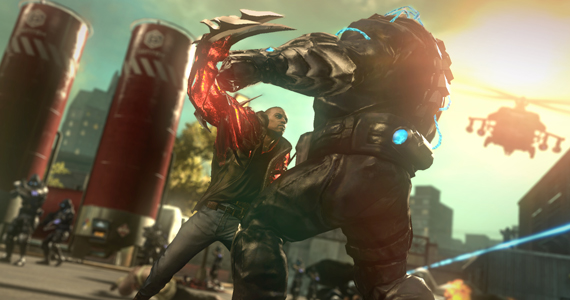 Give ME a dead arm?
Yes, both Assassin's Creed and Infamous suffer from the same problem, but not quite as noticeably. There are side objectives to complete - the collection of black boxes and the wiping out of infected nests as identified on your handy map - but there's no denying the ultimate lack of diversity.
Bad connection...
The issue of plausibility is another problem for me. It just seems faintly ludicrous that upon consumption of a soldier Heller can run, jump and perform aerial acrobatics that would steal the show at even the Olympic Games and yet within army bases his moves rouse no real suspicion.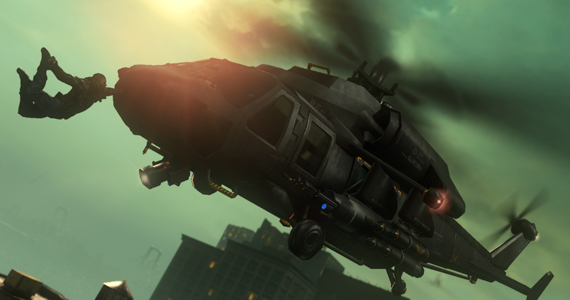 Heller-copter
Yes, he might be garbed in the correct uniform but, come on, at least make us behave suitably as we infiltrate what are supposedly the most secure bases in the world.
Radical should have either gone the whole hog and gifted Heller with Nightcrawler-type teleportation, therefore freeing the player from having to even bother with the pointless infiltration sequences in the first place, or made the enemy AI smarter so that the player had to walk the line completely or be found out. The middle ground just doesn't make sense.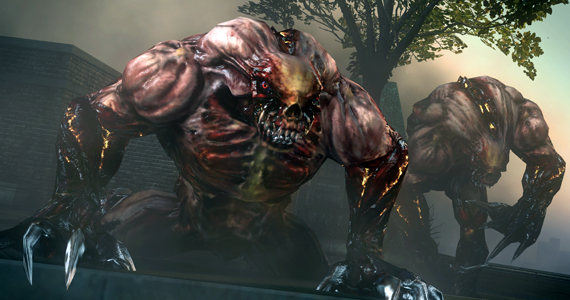 Someone didn't get their beauty sleep last night
Causing similar confusion, and acting to instantly distance me from the narrative, is that Heller's presentation as a completely unsympathetic protagonist. Don't get me wrong, I'm not expecting Shakespearean levels of literary dialogue, but every curse word uttered - and there are many - further diminishes any sense of connection to him or his plight.
Verdict
I'm left with a sense of déjà vu. As with the original, the sequel is based on an impressive premise which needs work to become the real deal. And it's not like Radical haven't had time, considering the years since Prototype's release and the fact that much of the foundations of what you see here were already laid in their Incredible Hulk: Ultimate Destruction game for Nintendo's GameCube many moons ago.
Prototype 2 isn't a bad game and it does make undoubted strides – its visuals, action and effects are all testament to that – but rather like Sergeant Heller's psychological make-up, the whole thing feels fragmented rather than the finely tuned finished article I expected. ®
More Games Reviews

Resident Evil:
Raccoon City
Twisted
Metal
Mass Effect
3
Syndicate
The Darkness 2