Original URL: https://www.theregister.co.uk/2012/04/30/nokia_in_talks_with_private_equity_about_vertu_sale_says_ft/
Nokia, private equity chat about €200m bling phone firm sale
Vertu is its own reward?
Posted in Personal Tech, 30th April 2012 15:12 GMT
Nokia's plan to sell off Vertu, its subsidiary that makes handsets for folk with so much money they don't even need sense, emerged back in December 2011. Now it looks like the sale may go ahead.
Talking to the Finnish phone giant is, one mole claims, Permira, a Europe-based private equity company. The alleged asking price: €200 million (£162m), the Financial Times reports.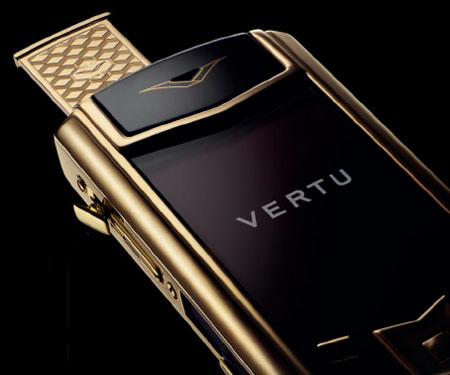 Nokia previously discussed the matter with EQT, another private equity form, but, says the FT the outcome was not positive.
Vertu has long offered Nokia handsets hand-blinged up with precious metals, gems and grotesquely inflated prices - "If you have to ask, sir…" - that make Apple product look like thrift-store offerings.
That might not matter if they were jam-packed with advance technology, but the only thing that's truly cutting edge about these boys is the diamonds some are decorated with. Vertu didn't launch a smartphone until late 2010. Its first touchscreen model came out in 2011. ®