Original URL: http://www.theregister.co.uk/2012/04/26/murdoch_bskyb_hunt_ofcom_wtf/
Ofcom: The Office of Screwing Over Murdoch?
How the Tories' broken quango promise came back to haunt them
Posted in Policy, 26th April 2012 09:01 GMT
Analysis There are several winners in the wake of News Corp's collapsed BSkyB takeover, but the most unlikely is one we've all overlooked. It might surprise you, too.
In 2009 David Cameron promised a "bonfire of the quangos" if the Conservatives took power. He singled out one quango in particular: Ofcom.
The uber-regulator was created in 2003 and its grandeur and pretensions hadn't escaped Cameron's notice. By 2009 Ofcom had a staff of almost 900, and its chief executive was paid £400,000 – more than twice the salary of a Prime Minster.
A lot of money swished through its accounts, since the regulator had been given the responsibility of auctioning spectrum and issuing broadcast licences, and critics envisaged how Ofcom might use this money – which it returns to the taxpayer – to fund its ambitions.
The watchdog otherwise known as the Office of Communications even produced its Ofcom-branded bottled water; it's inconceivable that, for instance, dusty US regulator the FCC could indulge in such vanity.

Branded bottled water
At times Ofcom certainly looked like a media empire in waiting: it wanted to spend £300m of taxpayers' cash to fund a new content commissioning agency for TV in 2004, and then in 2007 it revived the PSP (Public Service Publisher) concept, but this time as a Nathan Barley-esque quango to create whizzy interactive games and websites at the public's expense.
Ofcom CEO Ed Richards called that caper his "personal crusade". MPs told Richards to stop dreaming of being Lew Grade, and get back to his spreadsheets.
So Cameron suggested that Ofcom, or whatever replaced it, be cut to the bone:
It shouldn't be making policy, it shouldn't have its own communications department. We could slim this body down a huge amount. Its remit will be restricted to narrow technical and enforcement roles. The policymaking functions it has today will be transferred back fully to the Department of Culture, Media and Sport.
Privately, UK Culture Secretary Jeremy Hunt is said to have mulled abolishing Ofcom altogether. Keep that at the back of your mind – but not too far away - as you read on.
Cameron's Ofcom remarks came a few weeks before the The Sun backed the Tories. The Murdochs must have liked what they were hearing.
Shortly afterwards James Murdoch delivered the McTaggart lecture [PDF, 70KB] in which he compared belief in top-down regulation to creationism, and despaired of facing "a regulator armed with a set of prejudices and a spreadsheet". Murdoch Jr said: "The repeated assertion by Ofcom of its bias against intervention is becoming impossible to believe in the face of so much evidence of the exact opposite."
He had a point. BSkyB was smarting from wholesaling its content, by order of Ofcom, and the regulator was considering whether its first-run movie deals were anticompetitive.
Now wind forward to today.
We find that Ofcom hasn't, after all, been broken up into some obscure ad hoc technical committee meeting in a room in Whitehall, as some expected. It has shed a fifth of its staff, and Ed Richards' remuneration is still twice that of David Cameron: last year, with perks, he pocketed £363,539 but generously waived a £15,000 performance bonus.
But this quintessential New Labour wonk is still there. And Ofcom is more interventionist than ever as we can see from the emails, released by the Leveson Inquiry this week, from News Corp's chief UK envoy Fred Michel to his boss, James Murdoch.
So what happened to the axe dangling over the regulator? It's actually wonderfully ironic.
Ministers found Ofcom too politically expedient – that's obvious. For example, the politicians cited an Ofcom technical report on web blocking to explain why they wouldn't implement a ban on internet traffic – even though the report didn't recommend dropping the measure. Ministerial capture is not an unusual dynamic and it's a staple of Yes, Minister plot lines.
But look at the Michel emails and marvel at the consequences of failing to address Ofcom. It was the Conservatives' inability to make good on their promise that came back to the haunt them.
Following the email trail
We can see from the emails between Hunt's people and BSkyB that bods within the Culture Secretary's department clearly wanted the proposed takeover to go ahead – and that Ed Richards' Ofcom became the focal point of rival media groups and political opponents lobbying to sabotage the BSkyB takeover. The department's exasperation with Ofcom is clear from the emails.
A little background is necessary here. When News Corporation announced its intention to acquire the entirety of BSkyB, the commonest reaction was: "Er, what? You mean, they didn't already own it?"
Nobody has ever referred to BSkyB as anything other than a Murdoch property, despite News Corp's 39 per cent shareholding. And for regulatory purposes, that's how Ofcom had always treated it. For example, Ofcom has a plurality test to consider, and when it came to BSkyB it had always treated it as part of Murdoch's media group: a well-oiled organisation that owns UK newspapers. The Office of Fair Trading, the Competition Commission and the Competition Appeals Tribunal also regarded BSkyB as a Murdoch property.
As the Michel emails show, Murdoch rivals formed a coalition to fight the takeover and Ofcom became their listening post. Claire Enders, founder of Enders Analysis, took a prominent role in lobbying to block the merger. Law firm Slaughter and May were engaged by the coalition to present their joint objections, arguing that rolling TV was much more influential – even if hardly anyone watched it. Enders recruited a professor of English literature at Oxford University to browse a dictionary and produce a "true" definition of plurality.
But for Murdoch's opponents, blocking the takeover on competition and plurality grounds was always going to be a stretch. News Corp's products do not dominate any significant market, even where they're an important player. Virgin Media competes in Pay TV and broadband bundles, and The Telegraph competes in upmarket newspapers, for example. The Competition Commission looked at state of play in 2007 and confirmed there was no plurality issue.
So some inventiveness is required. Although rivals (such as the BBC) argued that Sky News potentially reached more than 50 per cent of the population, the number of people who actually watched is much smaller at around 5 to 6 per cent.
The threat came from hypotheticals: what if Sky bundled newspapers with broadband and TV?
Sting cleared way for Hunt's oversight
The decision on whether to refer the bid to the Competition Commission should have been taken by business minister Vince Cable. But in a sting by The Daily Telegraph, Cable was caught boasting: "I have declared war on Mr Murdoch and I think we are going to win." Jeremy Hunt, at the Ministry of Fun (aka the Department for Culture, Media and Sport), was duly parachuted in to scrutinise the takeover bid after Cable was taken off the case.
The Michel emails shows how closely Team Hunt kept BSkyB informed of progress. Officials clearly saw little rational objection to the takeover proceeding, and according to Michel, Hunt didn't want to refer the bid to the Competition Commission. At the end of 2010 Ofcom concluded that the takeover should be referred.
Amazingly, Ofcom had been impressed by the professor of English. Bowled over, in fact. Whatever wisdom and experience the regulator had accumulated over seven years on plurality was suddenly cast aside. Ofcom also accepted the competition claims, and drew attention to the hypotheticals.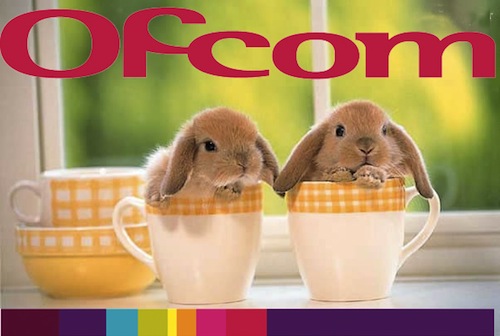 Hunt was acutely aware of the delicacy of the situation. Somebody would be upset, whatever decision he took. We see Team Hunt liaising closely with BSkyB – particularly on remedies, which doesn't look good – and leaning on Ofcom "to get some cover". Michel reports Team Hunt saying the secretary would be "slaughtered" if he ignored Ofcom. But Ofcom, rather than providing impartial advice, was hostile from the outset.
According to Michel's email on 10 January, 2011, Hunt challenged Ofcom CEO Ed Richards on plurality and hypotheticals, but felt powerless to object. Ofcom was setting "the narrative". Team Hunt asked BSkyB to "find as many legal errors as we can in the Ofcom report".
According to Michel, Hunt thought BSkyB was right to be "outraged" by Ofcom's behaviour. "He also knows that Ofcom is taking a very subjective and non-legal approach," Michel confided to James Murdoch on 11 February - the month Michel described Ofcom as having "one last throw of the dice" to derail the takeover.
The following March, Hunt decided to accept BSkyB's undertakings – including a spin-out of Sky News – and hold a short public consultation on plurality. The bid wouldn't be referred to the commission. It even placated lifelong Murdoch antagonist Enders, who was reportedly delighted with the undertakings. Hunt had defanged the opposition to the merger, but hadn't counted on one opponent: his supposedly neutral regulator.
But as spring wore on, Ofcom and the OFT began to raise further questions. Emails from Michel become increasingly exasperated. "Ed Richards has been given a free ride on this and is doing his best to delay," complained Michel on 23 May.
By June, Michel thought Hunt had lost control of the process. The minister "needed to get a grip on Ofcom and Ed's influence", and BSkyB was threatening to withdraw from the bid.
On 5 July the Milly Dowler story broke, causing universal revulsion. And while it turned out to be false, the takeover was dead. Ofcom was effectively drafting letters for Hunt, and had changed his mind about a referral. Five months earlier, the Culture Sec had been keen to signal "he was not led by Ofcom's views". It was quite a change.
Without Ofcom's delays, it could be argued that News Corp would by now be the owner of BSkyB. It isn't.
What role does Ofcom really play in public life?
For years, Ofcom promoted an empirical, evidence-driven approach. This is very much a British tradition. But Ofcom's behaviour as a sounding board and amplifier for News Corp rivals suggests that it's abandoned any fear of appearing partial.
Redefining plurality on the hoof, and treating the future as if it's already happening, are two curiosities thrown up by the BSkyB takeover that are anything but empirical. Who could have imagined that media policy was being influenced not by economists with spreadsheets, but by a professor of English literature thumbing through a dictionary?
(You also wonder why, if Ofcom did not think BSkyB wasn't fit and proper to run a media company, it didn't say so from the start?)
For the government, this looks like the oldest story in the Whitehall book. Unless ministers master their bureaucrats, the bureaucrats will master their ministers. If Cameron had made good on his pledge to cut Ofcom down to a minor administrative function, who knows how differently events could have been.
Counter-historians, start here.®
Bootnote
Ofcom CEO Ed Richards is the bookies' favourite to run the BBC.