Original URL: https://www.theregister.co.uk/2012/04/20/ten_unusual_materials_used_in_tech/
Ten... mad materials made into tech
Substance abuse?
Posted in Personal Tech, 20th April 2012 14:27 GMT
Whether they're attempting to increase durability, lower production costs or simply impress with aesthetics, manufacturers are always looking for new materials to build their tech with.
Apple was this week rumoured to be coating the iPhone 5 in Liquidmetal, a metal alloy with the structure of glass that can be injection moulded like plastic.
That's prompted us at Reg Hardware to look at ten of the more uncommon materials used in our devices today. If there's any others you've come across, let us know in the comments, or join in with the debate over on the Reg forums.
Bamboo
ADzero smartphone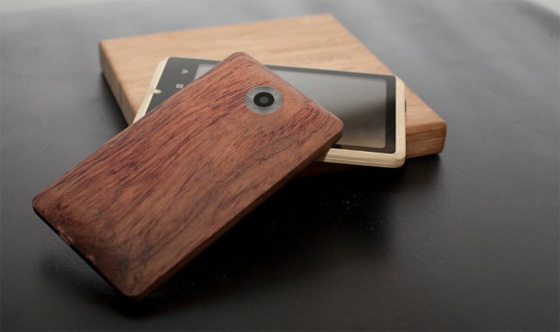 Kieran-Scott Woodhouse, a scholar from Middlesex University will have his bamboo blower blueprint brought to market after backers decided an Android phone craved from a single piece of wood was worth investing in.
While that has plans to launch later this year, it isn't the first piece of bamboo-clad tech we've seen hit the market.
Earlier in 2012, Zignum revealed laptop coolers crafted entirely from the fast-growing plant and Asus even released a bamboo laptop back in 2008 as part of its U6V notebook series, a theme is dabbled with a few times.
Won't somebody please think of the pandas?
Dinosaur Fossils
iPad 2 Gold History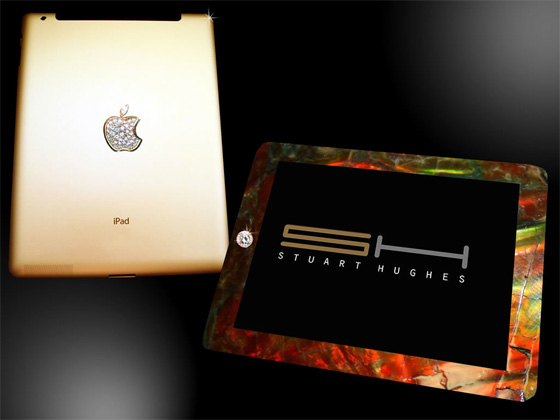 In 2011, designer Stuart Hughes, well known for luxury Apple products, put out two fancy iPads bezelled with a mix of ancient rock and fossilised T-Rex. Throw in a bit of gold, a bunch of 12.5 carat diamonds and the iPad 2 Gold History was born, taking bling to extreme measures.
Only two of the prehistoric pads were knocked up and one was apparently sold already, but for £5,000,000 you can still have the other. Go on, I know you're tempted.
Fabric
Tech threads for tech heads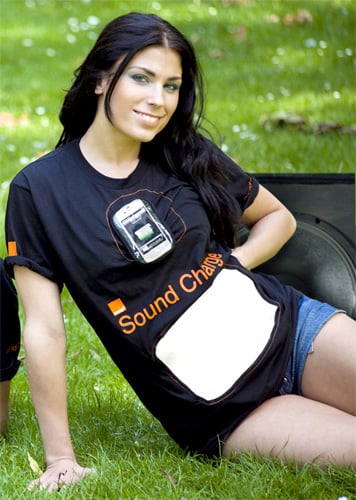 While there's plenty of fabric-woven cases out there, building the framework of our gadgets in cloth itself would probably be a waste of twine.
Still, we've heard scientists are working on a flexible battery that can be woven into fabric itself, paving the way for clothing and accessories able to produce hundreds of volts.
Fibreglass
Ultrabook chassis
While carbon fibre is often used to build our gadgets, it can be an expensive material to work with. Fibreglass on the other hand, another extremely lightweight reinforced material, doesn't clock up quite the same bill.
In fact the raw materials are so much less expensive, that Ultrabook manufacturers are turning towards a fibreglass chassis to significantly lower retail prices. According to a report from 2011, Acer, Asus and Lenovo have all decided to roll out fibreglass frames.
Glass
Apple iPhone 4/4S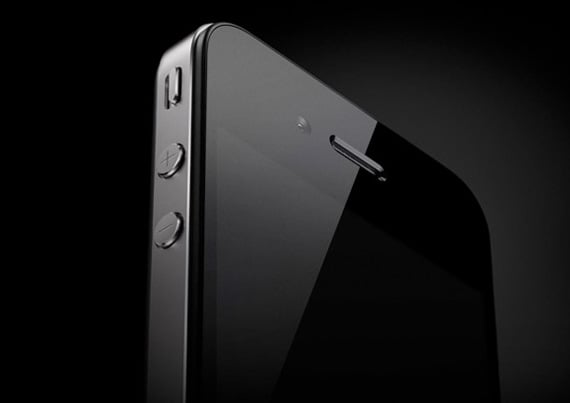 When the iPhone 4 touched down in 2010, it changed Apple's curricular design to one of glass-clad beauty, replacing the plastic back panels of the 3G range to one made from toughened glass to match the front.
Apple continued the design with the 4S and now faces the decision of whether to stick with the glass backs or not with the iPhone 5. Liquidmetal may very well be about to replace it, making your next phone all the more likely to survive those accidental falls from airplanes, perhaps.
Gold
Nokia Oro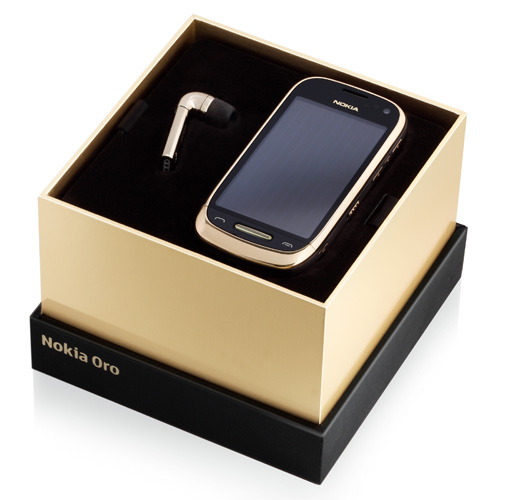 Those with a shedload of wonga and a desire to Del Boy it up with their jewellery have always raised eyebrows at tech covered in gold. Which is exactly why manufacturers such as Nokia jumped on the blingwagon by producing carat covered phones.
We've also seen golden hard drives, solid gold USB keys and of course, a plethora of golden Apple products hit the shelves for prosperous punters over the years, so maybe it's not such an uncommon thing after all.
Kevlar
Motorola Razr
It can protect a soldier from the threat of bullets and it's often used in bicycle tyres and racing sails, so of course it was only a matter of time before our tech came clad with this DuPont-produced high strength material too.
Motorola's latest Razr was remade as a Kevlar-clad smartphone, toughened even further with a Gorilla Glass display. Nikon put out a DSLR camera built from Kevlar too and we're always seeing the material used in cables and speaker parts.
Paper
Recyclable Laptops

A compound made from paper may soon find its way onto hardware factory lines, promising to cause a revolution in the world of laptop production.
Paper PP Alloy is formed using injection moulding methods from a fusion of recyclable paper and polypropylene.
Industry commentators question its green credentials and say it could be tricky to separate again, but either way, the fact we're producing parts with paper is noteworthy enough.
The company behind development also claims to have drawn the attention of consumer electronics manufacturers and insists the material will be commercially used in the near future.
Polished Meteorite
Apple keyboards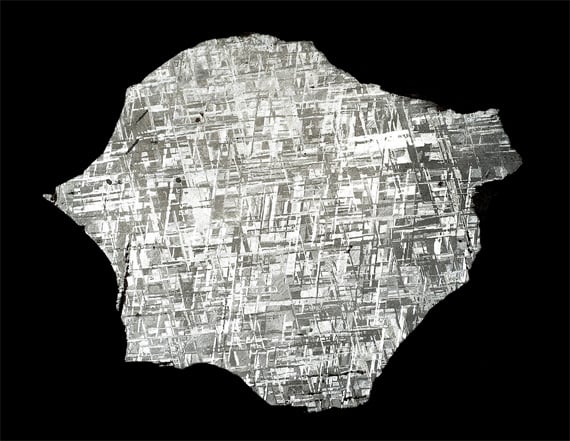 Here's one you don't see every day. Apple recently filed a patent application for an aesthetically pleasing keyboard built from polished meteorite.
Ok, so the patent describes that it could be made from a multitude of materials also including "but not limited to" wood, stone, ceramic, metal and glass.
But that's neither here nor there. We want a laptop crafted from a slither of Mars and we want it now.
Stainless Steel
Porsche Design BlackBerry P'9981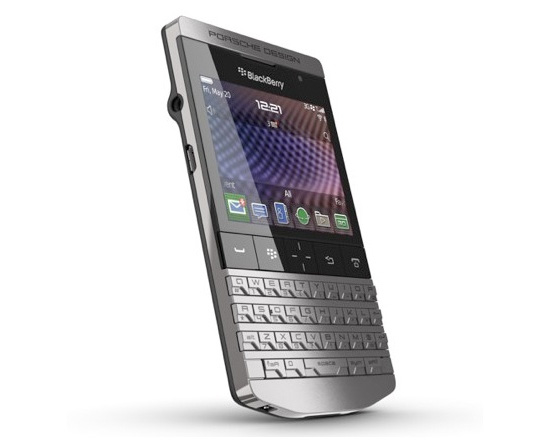 Ah good old stainless steel, you can hardly say this one is uncommon, even Apple has dabbled with iPods made from the rust-proof metal.
Still, when the Porsche Design BlackBerry sped onto shelves last year, its brushed stainless steel casing sent the hearts of rich Rim fans racing. Quite an edgy design with a steely va va voom. ®