Original URL: https://www.theregister.co.uk/2012/04/18/igamer_ios_game_review_hunters_2/
Hunters 2
Stand-up fight - or another bug hunt?
Posted in Personal Tech, 18th April 2012 11:00 GMT
iGamer Turn-based tactical role-playing games seem ideally suited to touchscreens. Their top-down or isometric graphics go easy on mobile processors, their measured, methodical gameplay never asks too much of limited control inputs and, perhaps most importantly, their short challenge and reward cycles provide instant dopamine gratification during short train commutes and sneaky five-minute bog breaks.
No wonder, then, that the genre is enjoying a renaissance in the fondleslab era.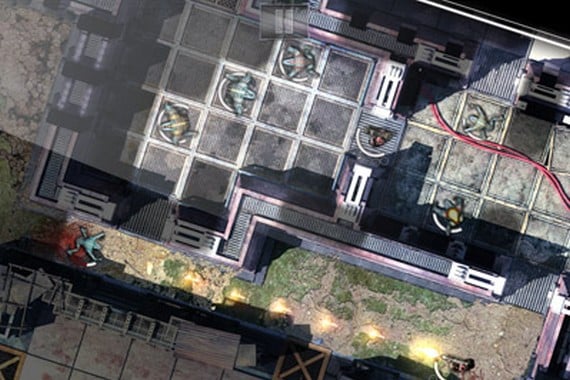 Close encounters
But it's not just about venerable JRPG stalwarts such as Final Fantasy Tactics and Crimson Red Saga discovering new audiences, or Battle Academy finding a spiritual home, it's also about the success of brand new titles, such as the excellent Call of Cthulhu: Wasted Land, and now Hunters 2, Rodeo Games' sequel to its 2011 sleeper hit.
No matter if you missed the original. Peel back the distinctive future sci-fi setting, combat shotguns and aliens, and Hunters 2's mechanics are, like its forerunner's, instantly recognisable to anyone familiar with the genre. It's an extremely competent tactical RPG - one with real strategic depth - but it's also highly generic.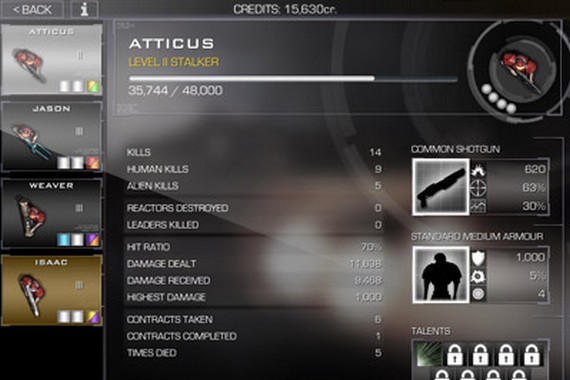 Level pegging
In terms of longevity, the Daily Contracts mode still provides the game's backbone, with it's seemingly limitless stream of combat vignettes, but this time its joined by a new campaign story mode. Although on the brief side, it's a fairly enjoyable romp about space mercenaries, hostile aliens and double-crossing mega-corporations – one which adds a welcome additional motive above the core loot-and-grind collectathon of Daily Contracts.
The missions themselves are fairly generic - protect scientist, hunt alien artefact, defend outpost - but intelligent level design and enemy scripting provide a stern strategic test. This is no casual game.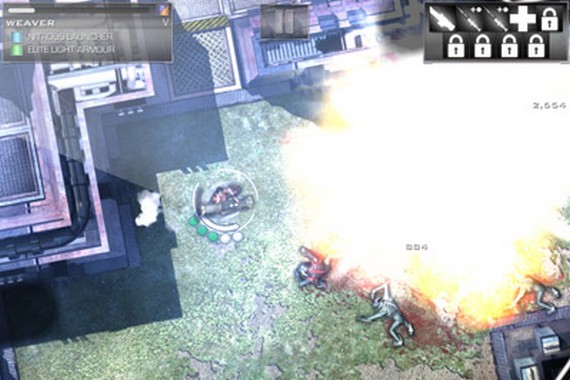 Bazooka joe
Simple turn-based attrition virtually guarantees your quick death against formidable enemies, demanding Chess-like levels of foresight and well-balanced aggressive and defensive tactics to succeed.
A huntin' we will go
Which means you'll die a lot. But Rodeo Games has wisely decided to let you keep the spoils from unaccomplished levels, so it's possible to grind your way past frequent difficulty spikes.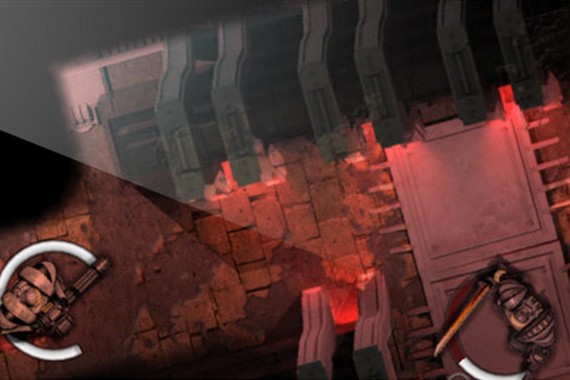 Red-light destruct
The cynic would argue that those difficulty spikes only exist to compel you towards the game's cash-for-kit system, where you can buy credits with real-world money. But by rewarding you even when you fail, and by making the economy persistent over both game modes, the developers provide plenty of opportunity to earn credits without having to reach into your wallet.
Whichever way you earn credits, Hunters 2's ultimate appeal lies in leveling. It's here that Rodeo Games has crafted a dizzingly comprehensive and moreish offering.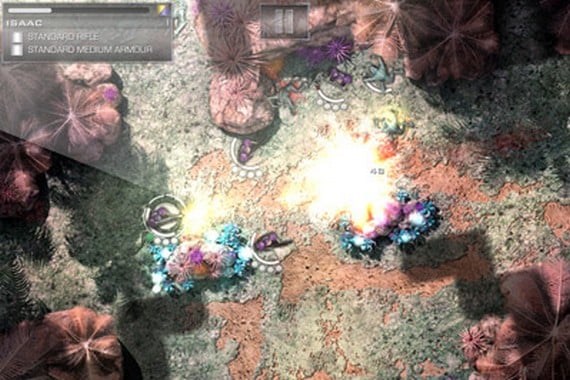 'I ain't got time to bleed'
In addition to standard weapon and armour pickups and upgrades, there's a new crafting system which allows you to construct custom-built weaponry. And there's far greater depth to ability leveling, from weapon skill enhancements and healing, to passive modifiers such as accuracy and damage dealt.
All of which would make for a compelling experience if it weren't for the game's arcane menu system. The game's otherwise great design is undone by clunky, confusing and downright illogical menus. And while it's true you eventually accustom yourself to them, the amount of time spent trawling through the sections to effect the most basic of tasks means irritates throughout.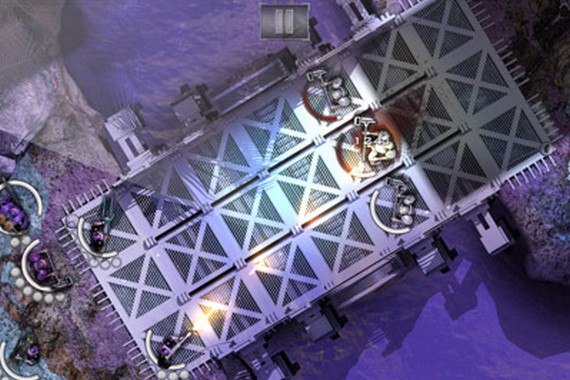 Heartbreak bridge
Verdict
To give Hunters 2 its due, it certainly improves on the original. But in focusing on increasing its scale and personality Rodeo Games has missed an opportunity to tackle some fundamental flaws. ®
iGamer covers the latest in mobile gaming on Android and iOS. If you think there's a great game we really should cover, please let us know.
More iGamer

Angry Birds in Space
Waking Mars
Beat Sneak Bandit
Ten top
Android games
Infinity
Blade II