Original URL: https://www.theregister.co.uk/2012/04/16/sony_opens_uk_ebook_shop/
Sony: UK ebook shop open for business
Apple and Amazon alternative
Posted in Personal Tech, 16th April 2012 09:12 GMT
Sony UK has rolled out an e-book shop it hopes will tempt buyers away from Amazon and Apple's iTunes, the company said today.
The Reader Store UK - to give it its official moniker - offers the usual array books and bookshop features, plus a couple of daily papers: the Mail and the Guardian.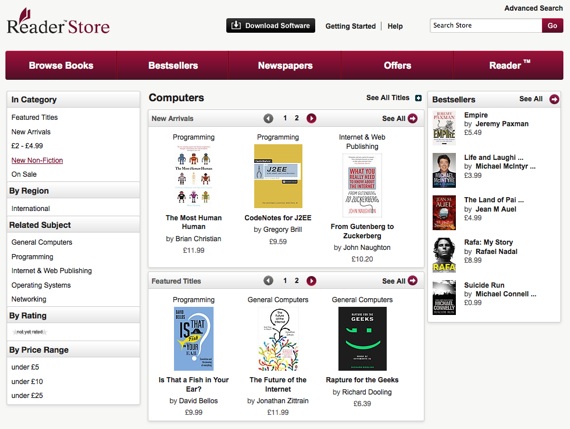 It's already tuned to the latest incarnation of Sony's Reader line of e-book viewers, and the Reader Store website has free downloads for Mac and Windows reader apps.
There's also an Android version over at Google Play, but it doesn't score very highly in the user feedback stakes. ®