Original URL: http://www.theregister.co.uk/2012/04/14/ten_bedroom_gadgets/
Ten... Bedroom Gadget Treats
Dream machines
Posted in Personal Tech, 14th April 2012 07:00 GMT
Product Round-up

Sleep deprivation: a tactic for special ops assignments and a gift of nature to parents with newborns. Either way, not enough kip can feel like torture and likewise failing to get a chance to unwind of an evening will take its toll.
Given current property prices, the bedroom often doubles as a home office, a TV den and a sanctuary from others but, above all, they're about sleeping. The gadgets featured here are geared towards relaxing or sleeping in the boudoir and helping you to wake up refreshed. I've included a bedroom-sized telly, but in the spirit of creating a relaxing refuge, there's no games console or computer.
Harvard TV Bed

This fantastic bed comes in either black or brown leather and features a high headboard, perfect for propping yourself up with an armful of cushions. Once propped up you could elect to read a book, or watch a movie on a tablet or laptop, but this bed has a neat trick up its sleeve, or at least in its end-panel. It can house a TV up to 32in in size and 10.5cm thick. The TV lifts up when you want to use it and slides back down when you don't. It comes in king or super king sizes and has a storage compartment one side.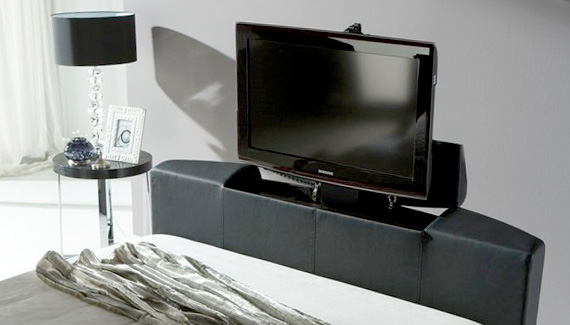 JBL On Air

JBL's isn't the best-sounding Airplay speaker system around, but you can't fault its features. As well as the ability to stream music wirelessly from iTunes on a PC or Mac, or an iOS device, it has an FM radio and alarm, along with a colour LCD which displays album artwork and track names. There's also a socket for charging your iOS device while you sleep. It's a cinch to set-up too, so you won't have to fiddle around with IP addresses or Ethernet cables to hook it up to your network.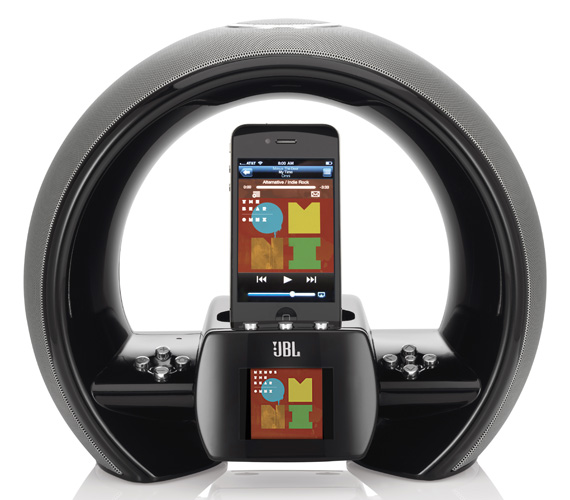 Lifemax Dreamate Sleeping Aid

If blocking out background noise isn't enough to help you sleep, try the Lifemax Dreamte. You strap it to your wrist and it uses acupressure points there to help you relax. It's designed for anyone who has trouble sleeping due to stress, jet lag, or just a brain that won't stop working on over-drive. It's micro-vibration (quiet at the back) motor gently massages the pressure points, easing away the stresses and strains of the day and helping you slide off into a good night's rest. How long you'll stay asleep with this attached to your wrist is another matter.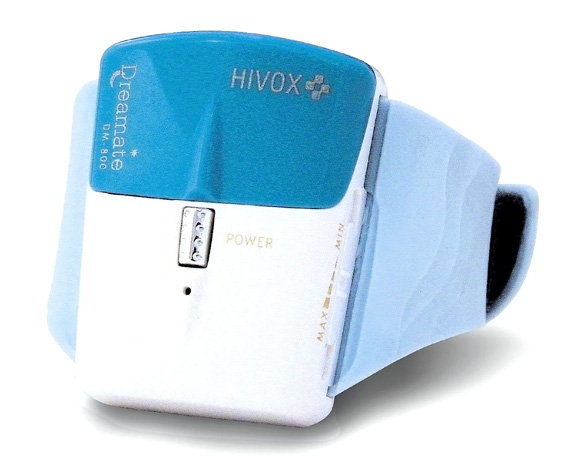 Lightsleeper

The idea of looking at a light in order to help you fall asleep may sound ridiculous. Actually, it does sound ridiculous. Yet it works apparently, if you believe the research conducted by the makers of this gizmo. The Lightsleeper (see what they did there?) projects a light onto your bedroom ceiling, you then lie on your back and watch it as it moves in a circular motion above you. The idea is that by following the light, rather like a hypnotists watch, you focus on that rather than whatever's keeping you awake, thereby relaxing and drifting off to sleep.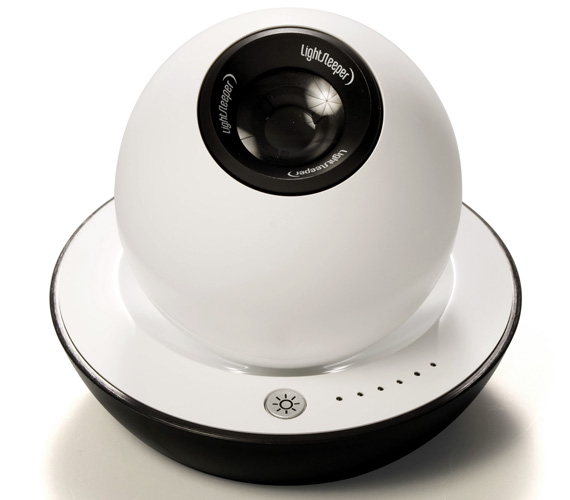 Marpac Dohm-NSF

If you're going to get a good night's sleep, you need to be able to get to sleep first. And that can be easier said than done, particularly if you live in a major town or city or work shifts. Whether it's noise from a nearby road, a neighbour's dog barking, or aircraft overhead, it can seem if the whole world's conspiring to keep you awake. The Marpac Dohm-NSF – also known as the Sleep Mate Sound Conditioner – aims to help by producing white noise in the form of the sound of rushing air. White noise combines sounds of different frequencies and so 'masks' background noise, helping you drift off uninterrupted.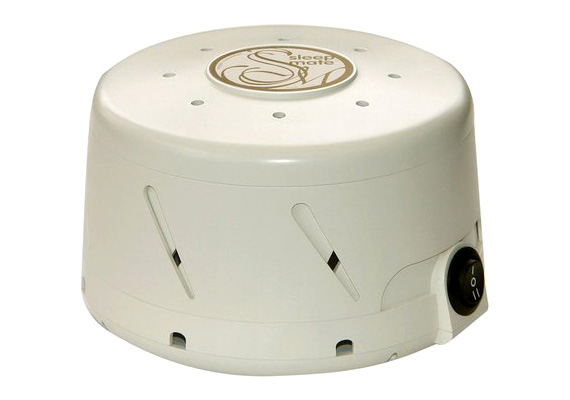 Philips Imageo LED Rechargeable Candle Lights

Setting the atmosphere in the bedroom is important for all sorts of reasons, from getting a good night's sleep to, well, not getting a good night's sleep. And the flickering light of a candle is ideal for generating the perfect mood. Candles, though, need to be managed. They go out, they drip hot wax and, well, they're a fire hazard, frankly. These Imageo lights provide all the ambience of candles without the risk of setting fire to the curtains. Sit them in the induction charger during the day, and they'll be good for 20 hours of soft light, placed wherever you want. They come in different colours, too.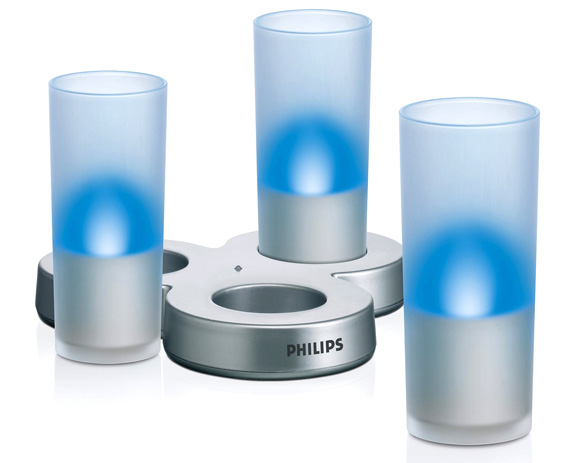 Philips Wake Up light HF3480

Everyone likes being woken at 6am on a Monday morning by a shrieking alarm, right? No, me neither. This Philips Wake Up light is much kinder to your eyes and ears. Set it for when you want to wake and it will gradually brighten, simulating the rising sun and waking you gently. There's a built-in radio alarm too, which fades in softly, hitting full volume at the allotted alarm time. It's particularly good for those dark winter mornings when the real sun is still hiding well below the horizon and the thought of getting up in the dark is just too intimidating to contemplate.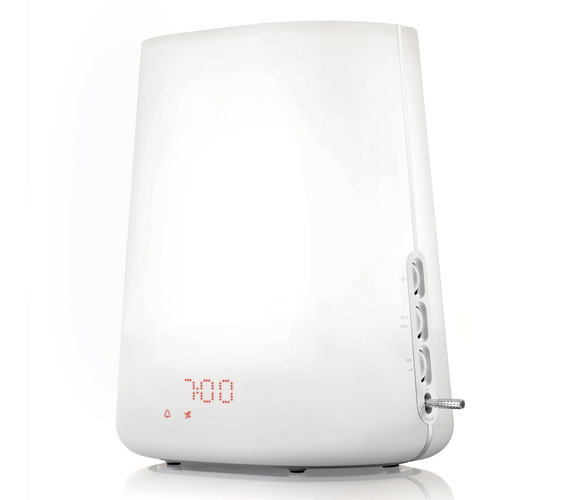 Sleeptracker Elite

The problem with traditional alarms is that they go off at the same time every day regardless of where you are in a sleep pattern. It's fine if your sleeping lightly but horrible if you're in a deep sleep. The Sleeptracker Elite monitors your sleep patterns and wakes you at the optimum time 20 minutes either side of your set alarm time. You can choose to be woken be a chime or a gentle vibration. And there's a snooze button too, though I'm not sure that's a very good idea, it's far too tempting.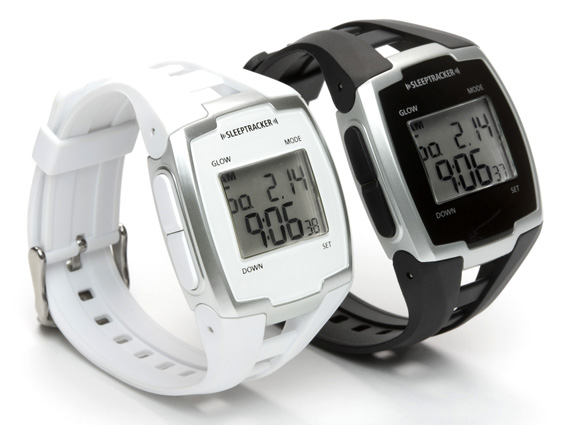 Sony KDL26EX320 TV

You'll need a TV to slot into that lovely TV bed, otherwise you'd be as well grabbing a double divan from Beds R Us. The bed will support TVs up to 32in in size, but I reckon that a TV that size at the end of your bed is more likely to give you a headache than send you gently off into the land of nod. So this 26in Sony is ideal. Like the the living room TV I've chosen, it's a smart telly and has Wi-Fi support built-in. In addition to Sony's Internet TV platform, you can use this TV as a DNLA receiver to watch content from your PC or Mac.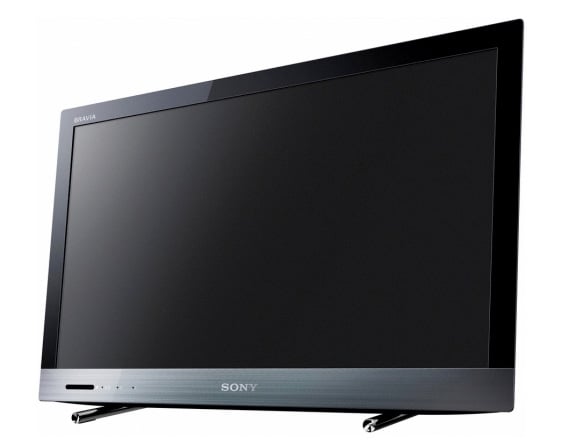 Price £349
More info Sony
Zeo Sleep Manager Bedside

We all know the importance of a good night's sleep and the difference it can make to our ability to function the following day. But how can we ensure that we get it? The first stage to improving anything is to gather data, and that's where Zeo comes in. Strap on the headband before you hit the hay and it will track your sleep pattern while you're in the land of nod. When you wake, the data will be waiting on the bedside display, ready for you to analyse. Find out how long you were in REM and deep sleep, and learn how to improve it to get a better night's rest. ®