Original URL: https://www.theregister.co.uk/2012/04/12/gizmo_week_ten_kitchen_gadget_treats/
Ten... Kitchen Gadget Treats
'Why didn't *I* get any soup?'
Posted in Personal Tech, 12th April 2012 06:00 GMT
Gizmo Week

Most of us actually have more gadgets in the kitchen than anywhere else in the house. And looking at the list here, it's easy to see why. There are gizmos for every conceivable task, from opening a tin of beans to knocking up a homemade Scotch broth. Most of the gizmos here are genuinely useful and would be a great addition to any kitchen, big or small. Others - I'm looking at you Magimix 11529 Two-Slice Vision Toaster - are more about showing off and having a bit of fun with food. As for the Bisch Tassimo T65, you'll have to prize that from my cold, dead hands to take it from me...
Bodum Fyrkat barbecue

Spring may have burst into life, and it might feel like summer is just around the corner, but previous experience has taught is that opportunities for al fresco dining are likely to be few and far between. Nevertheless, every home should have a barbecue, preferably one that's small enough to be used on balcony, courtyard - or even the boot of the car if it's too wet for a picnic. The Bodum's enamel-coated steel body comes in five colours, and the silicone handle stops you from burning your fingers. The grill is compact, but it's big enough to feed two people comfortably.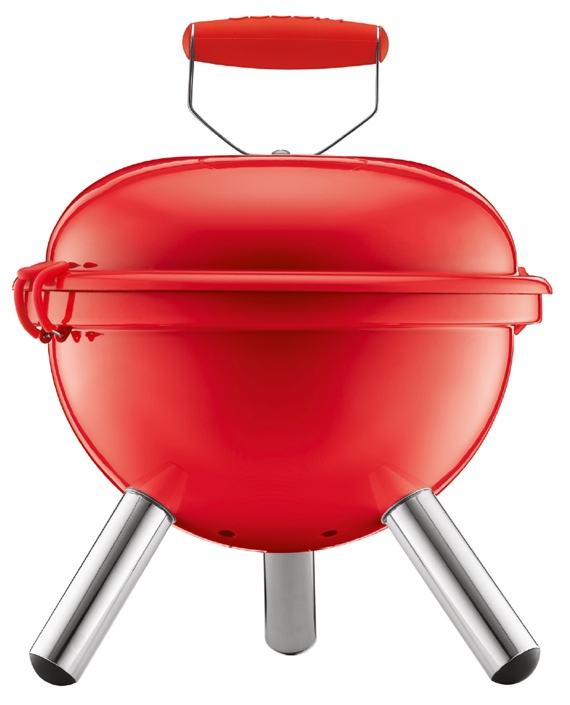 Price
£55
More Info
Bodum
Bosch Tassimo T65 coffee maker

There are sexier coffee machines around. And there may be one or two which make better coffee. But I love the Bosch Tassimo, not just because it makes great coffee, but because it's versatile too. Whether you want an early morning espresso, an afternoon cup of tea, or a late night hot chocolate, the T65 will deliver it with aplomb. It includes a Brita water filter to get rid of the nasties and hard water and make sure you always get that perfect cup. The final clincher is the price of the capsules. At around £4 for 16, the price per cup is a good deal cheaper than Nespresso.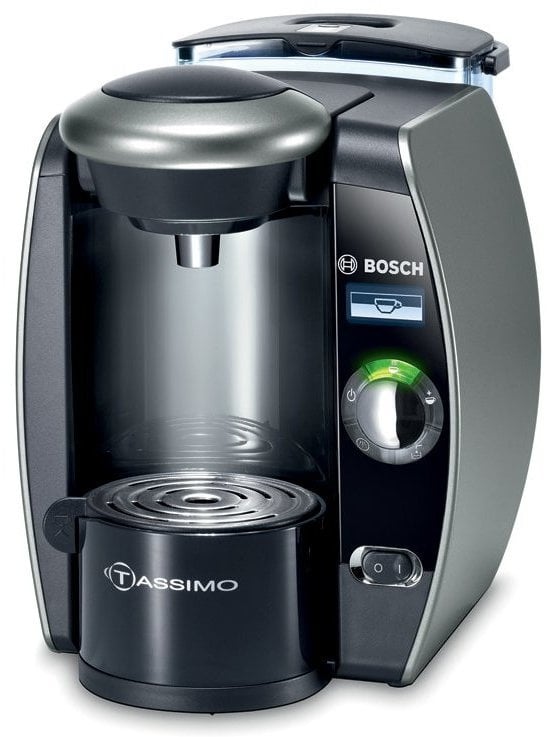 Cuisinart SSB1U soup maker

Looks like a blender, doesn't it? But this does more than just mash-up fresh ingredients - it has an integrated heater which sautes, boils, heats and simmers them too. In other words, it makes perfect soup. Once the ingredients have cooked, the 500W motor mixes them together to make the soup while keeping the whole lot at your desired temperature. Its digital timer means you can set it and go off and do something else for the 20 minutes it takes to make the soup. Cuisinart says it's easy to clean too, but let's not get carried away.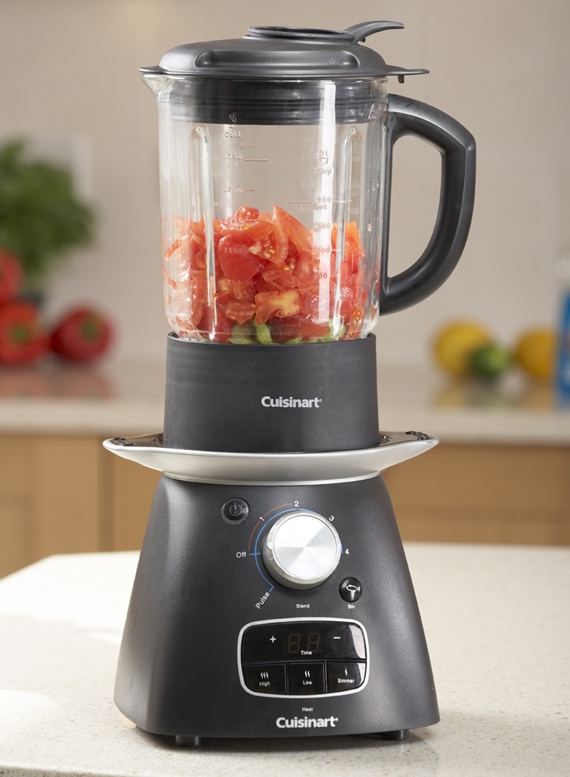 Imperia SP150 pasta machine

If you're serious about food, and particularly if you're serious about pasta, you need to roll your own. The problem with that is that it takes so damn long, and, let's face it, who's got the time to spend making pasta by hand? The Imperia SP150 solves that problem. Choose the thickness you want, set it to spaghetti or tagliatelle and turn the handle. There are additional attachments available for everything from gnocchi to ravioli and, best of all, it's wipe clean. The box includes the machine, handle, and table clamp. And even if you never use it, it will look great in the kitchen. Bellissimo.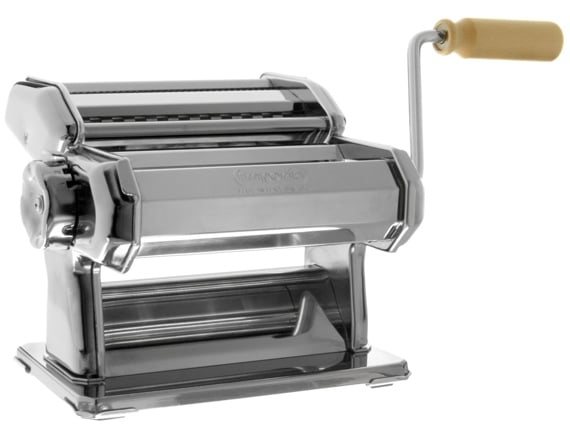 Jakob Wagner Wine Thermometer

If you're the kind of person for whom drinking at home means four cans of Special Brew on a Saturday night, look away now. If you're one of the many who open a bottle of wine in the evening, however, this is for you. If you want your wine to taste as nature, or at least the winemaker, intended, you'll need to serve it at the right temperature. This chic-looking thermometer grips the bottle and ensures that you pour white at between 8°C and 10°C, and red at between 14°C and 18°C, by displaying the temperature in large digits on its watch-like display.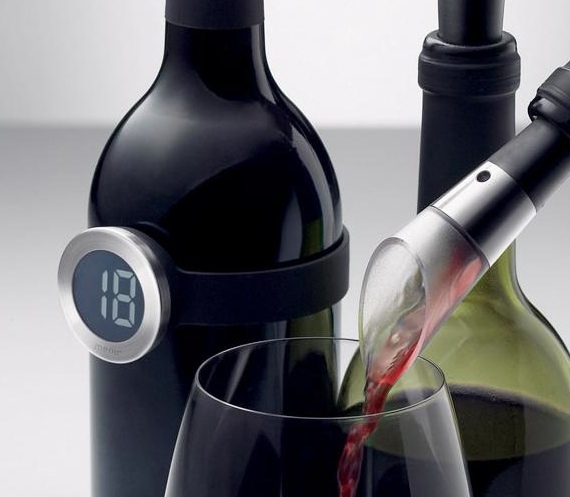 Magimix 11529 2-Slice Vision Toaster

Your granny told you that a watched kettle never boils. But do two slices of watched bread toast? This Magimix toaster will help you find out. It has an extra wide slot so you can slip almost any type of bread, bun, or teacake inside. And there are reheat and defrost buttons, too. There's even a lever to lift the slots extra high when its done, just so that you don't have to risk your life sliding a knife inside to prize out those difficult-to-remove slices. And a variable browning control and accurate timer mean that you'll never burn toast again.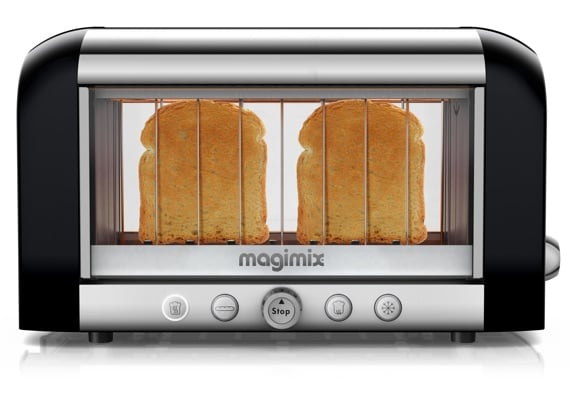 Philips Airfryer

Real fried chips have become the pariah of home cooking, thanks largely to the evolution of the oven chip (alas) and just how filthy your average chip pan can get. But no matter how good the healthy alternative tastes, it'll never be quite the same. By using a grill element and a fan, this boy circulates air at up to 200°C around food that you'd normally dunk deep in hot oil. Chips, chicken and fish can all be 'fried' in less than 15 minutes and, according to Philips, chips done this way have 80 per cent less fat than their deep-fried cousins. There's also a filter to remove those nasty fried-stuff fumes before they fill the kitchen.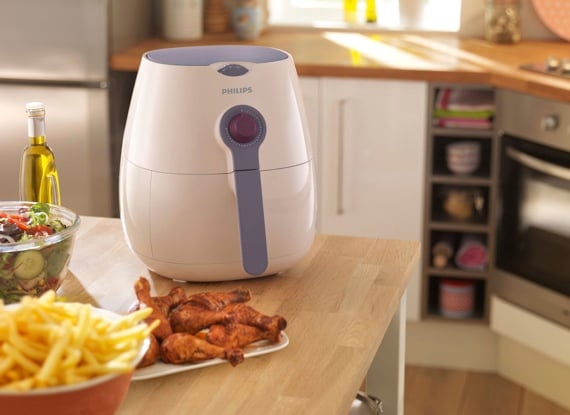 Samsung RR82PDRS fridge

There are few things more impressive in a kitchen than a big fridge. No really. This one is about more than size, though. It's rated A+, which will get you brownie points for energy consumption and keep your electricity bill down. It also has a Brita water dispenser on the front so you can have chilled filtered water on tap. Inside, the LED lights shine on even the furthest corner, so there's no chance of mouldy cheddar lying unnoticed for months. Lastly, but importantly if you forget to stick the beers in before a barbecue, there's a Power Cool function which chills food and drink in a jiffy.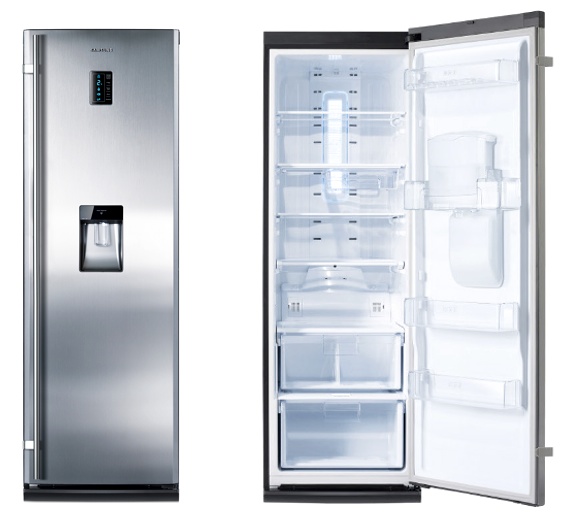 Tojiro Senkou 15cm kitchen knife

Tojiro Senkou knives are good enough for celeb chef Heston Blumenthal, which means they're good enough for you, too. This six-inch stainless steel blade is perfect for cutting meat or slicing through fruit and veg. Made by folding layers of high grade Japanese VG10 steel with a softer, high-carbon content steel, the Tojiro Senkou is the product of a thousand years of Japanese sword-making craft. It's as hard as nails and twice as sharp. The Micarta handle has a stainless steel insert which can be engraved for that 'look at me, I'm a chef' final touch.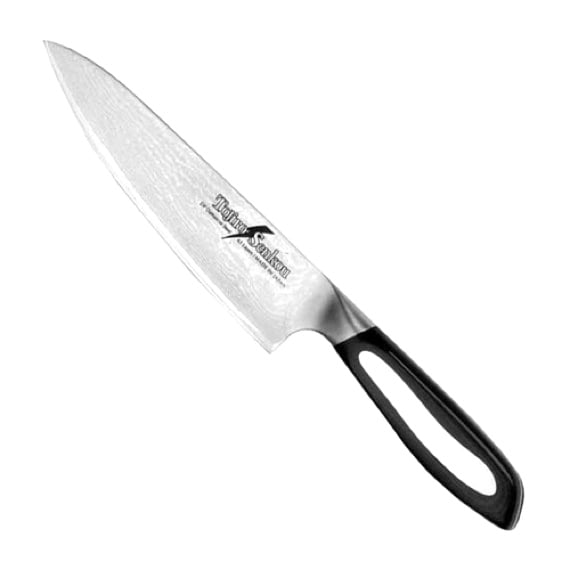 Waring Pro PDM121U drinks maker

Whether you fancy a chocolate milkshake, banana smoothie or an early evening cocktail, this drinks maker will handle it with aplomb. It's also terrific for whipping cream, eggs or batter, if you fancy a bit of baking. The two-speed heavy duty motor will handle just about anything you throw at it, and the heavy metal stand and non-slip rubber feet will stop it skidding off the worktop. The stainless steel cup holds 700ml, plenty for even the thirstiest cocktail-drinker. It comes in different colours too, so you should find one to match your kitchen.