Original URL: https://www.theregister.co.uk/2012/04/10/gizmo_week_ten_living_room_gadget_treats/
Ten... Living Room Gadget Treats
For laddies who lounge
Posted in Personal Tech, 10th April 2012 06:00 GMT
Gizmo Week

Once, living rooms were the places kept solely for entertaining guests. Now they're games rooms, home cinemas – and places to crash when you're just too exhausted from all the fun to do anything else.
But kitting out your living room isn't just a matter of picking a TV and a console. There's a host of gadgets you can bring home to tech-up your lounge, not all of it AV equipment. Here's our selection of the devices we'd most like in our homes.
Of course, you could spend more than ten grand building a system, but the components here represent some of the best in class for their price. The PS3 gets the nod over the Xbox because it doubles up as a Blu-ray player and media streamer, and we've gone for Virgin's TiVo box over Sky+, because it's a better all-round DVR.
Arcam rCube iDevice speaker dock

Arcam's rCube looks like it's far too small to be a serious addition to your hi-fi set-up. But plug an iPod or iPhone into its Dock – or play audio wirelessly using one of the accessories for Dock connector or USB port – and you'll discover just how good it is. Sit it in a corner and the outward firing drivers send sound waves bouncing off the walls to provide a broad soundstage and beautifully balanced audio. And a built-in battery and carry handle allow you to move it from room to room or take it outside.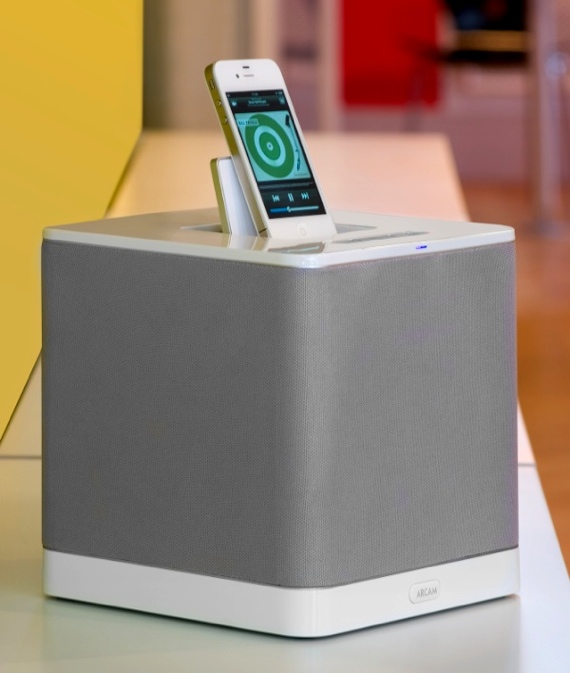 Price
£349
More Info
Arcam
Logitech Harmony 200 universal remote control

You could spend a couple of hundred quid on a universal remote for all that home cinema kit if your really wanted to. Alternatively, for £20 the Harmony 200 will do the job nicely. Hook it up to your computer and download the settings for the devices you want to control from Logitech's website and you're good to go. As a budget remote, it's limited to three devices, but that's enough for a set-top box, TV, and amp or Blu-ray player. The remote itself sits comfortably in the hand and feels robust. And £20 for the convenience of getting rid of two remote controls is a bargain.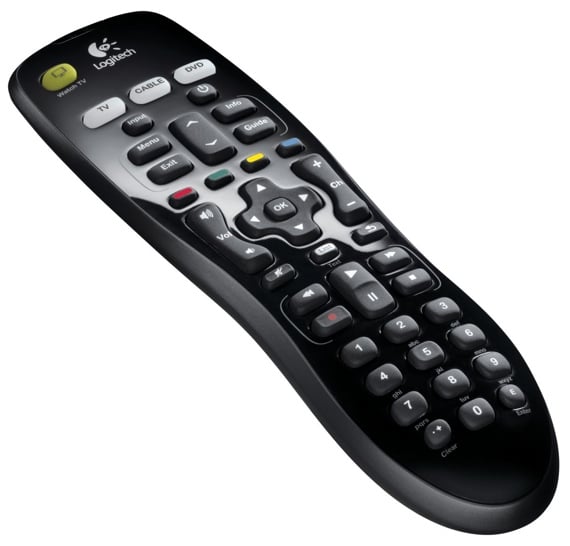 Panasonic Viera TX-P46GT30 plasma TV

LED TVs might be sexier, but when it comes to the combination of image quality and price, at this size, plasma is still top dog. This 46in Panasonic plasma supports Active 3D, has Freeview HD and Freesat HD tuners, and can be hooked up to a USB hard drive to record programmes. It also has an Ethernet port to connect to your network, but you'll have to pay extra for the Wifi dongle. Viera Connect, Panasonic's on-line content platform is pretty good too. There's Skype, Facebook, and Twitter as you'd expect, but also games from Gameloft, and videos from Daily Motion. At this price, it's hard to beat.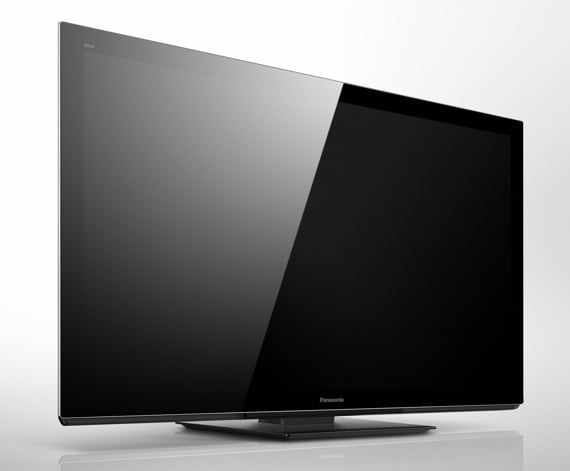 Premiere Home Cinema chair

You could just lay on the sofa or sit in an old armchair, but if you're serious about a home cinema set-up, you need a proper chair. This one allows you to adjust its recline position and footrest at the touch of a button, and has a built-in massage and lumbar heating system. You control those using a wired handset. There's also a storage system in one arm which has enough space for several cans or bottles and a couple of big bags of crisps: perfect for a Blu-ray marathon.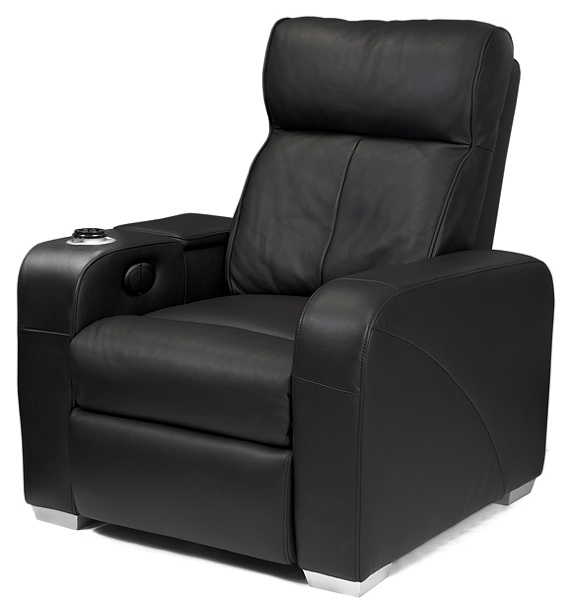 Q Acoustics 2000i Cinema Pack 5.1 speaker set

British manufacturer Q Acoustics exploded onto the hi-fi scene a few years ago with its 1000 series speakers. This 2000 series is the follow up. It consists of four satellites, a centre channel and a sub-woofer. You can have it in graphite black, piano black, or glossy white, though you'll have to pay a little extra for the latter two options. All the speakers are solidly built, look great, and have recessed cable terminals. Classified as a budget system, the sound they produce belies their price tag and will fill any room with beautifully balanced, detailed audio.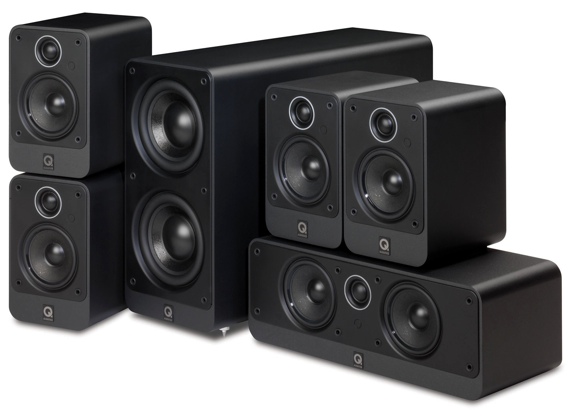 Sony PS3 320GB

Sony's games console needs no introduction. It may be getting a bit long in the tooth but the introduction of the Slim and the PlayStation Move breathed new life into the platform. Its the PS3's ability to do double duty as a media player that seal its inclusion here, however. It's a fantastic 1080p Blu-ray player and does a great job of upscaling DVDs too. Add to that support for Dolby TrueHD and DTS-HD Master Audio over its HDMI output and it obviates the need for a dedicated Blu-ray player.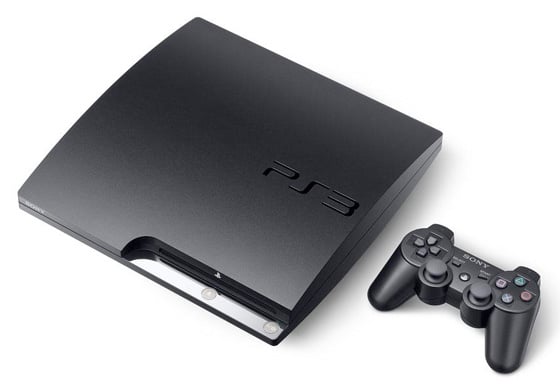 Price
£189
More Info
Sony
Sony STR-DH820 AV receiver

This seven-channel, 100W per channel amplifier might blow your windows out, but it won't blow the budget. There are four high-speed HDMI inputs, one output, and support for 3D. There's also a USB input with support for the iPhone, iPod Touch or iPad. And the calibration system needs only one set of measurements from the built-in mic to get you up and running. With support for 1080p upscaling, every Dolby and DTS standard you're likely to need and plenty of analogue inputs for your audio kit, there's really no need to look anywhere else.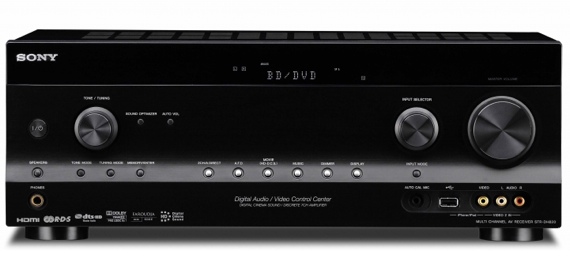 Price
£350
More Info
Sony
TDK ST-700 headphones

Unless you live on your own, there will be times when you'll need to shut yourself away from the ambient sounds of a noisy household, and for that you'll need a decent pair of headphones. You'll also need a pair that are comfortable to wear for long periods and which don't cost the earth – you will only be using them occasionally, after all. The TDK ST-700 cans are just the job. The rubberised headband and lightweight foam earcups mean you'll barely notice you're wearing headphones. They're robust, too and fold-up neatly when you're not using them.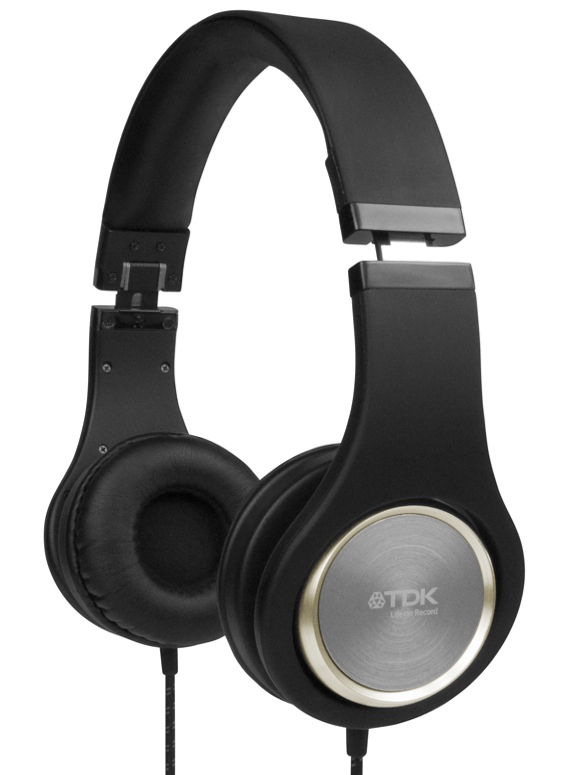 Virgin Media TiVo cable TV DVR

If you're in a Virgin Media cable area, then its TiVo box is a must. It has three tuners, all with buffers, so you can watch one programme while recording two more, flick to a recording, then back to the live TV and rewind it to watch the bit you missed. You can't do that with Sky+. Press record, and it will include the buffered video in the recording. It will also learn from your viewing habits, as well as taking note when you press the 'thumbs up' or 'thumbs down' buttons, and suggest programmes for you to record or watch.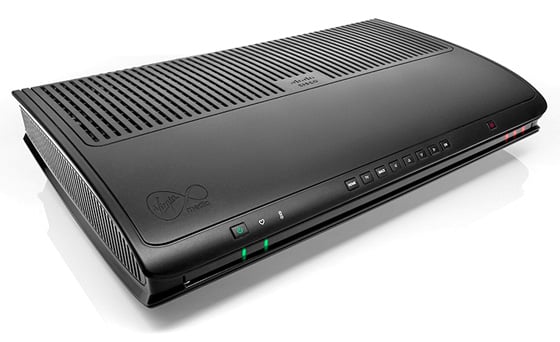 Price
£199 (1TB) or £50 (500GB) plus installation, activation and subs fee
More Info
Virgin Media
Neato XV-15 robot vacuum cleaner

For those of us who watched Tomorrow's World in the 1980s, the fact that we still don't have robots doing household chores for us is a serious disappointment. The launch of the Roomba a few years ago proved something of a false dawn, but Neato has got it just right with the XV-15. Plug its base station into a power socket and then watch as it springs into action at regular intervals. A laser-based Room Positioning System stops it bumping into walls or falling downstairs. And if you leave the door open, it will even vacuum the next room. ®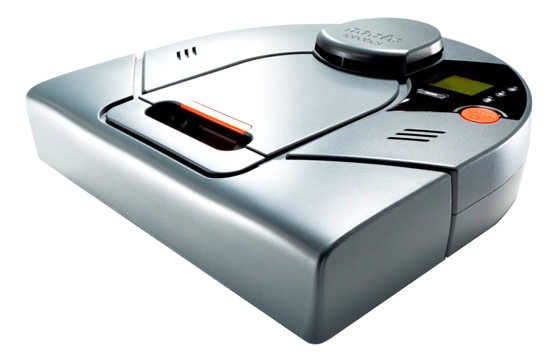 Price
£400
More Info
Neato