Original URL: https://www.theregister.co.uk/2012/03/24/review_game_roundup_ten_titles_from_q1/
Ten... new games you may have missed
Titles to tickle your fancy?
Posted in Personal Tech, 24th March 2012 08:00 GMT
Product round-up Following a fairly quiet January in the world of videogames, the release schedule picked up and publishers started to push hordes of titles to the shop front again, minus those ever-depleting shelves at Game, of course.
Here's a collection of ten you may have missed over the past couple of months that have certainly kept my fingers busy following the daily bash of keyboardage here at Vulture Central.
Asura's Wrath

As a fan of God of War and Heavenly Sword, I did find myself warming to Asura's Wrath, and while that temperature gauge fails to reach the heights of the aforementioned titles, the game's graphics and fast paced action did enough to keep me gripped, for a while at least.
Players take control of General Asura, one of eight guardians fighting the Gohma, an evil force hell bent on destroying heaven and earth. It does feel like an Anime movie a lot of the time, with a serious excess of annoying QTEs and cutscenes. While it certainly has its plus sides – particularly the combat – alas, enemies as well as the boss battles are far too repetitive and the game soon feels mindless.
Despite 18 episodes, each about 20 minutes long, there just isn't enough playability for the money. So while I recommend Asura's Wrath as a way to kill some time, I wouldn't run out and buy it at full price.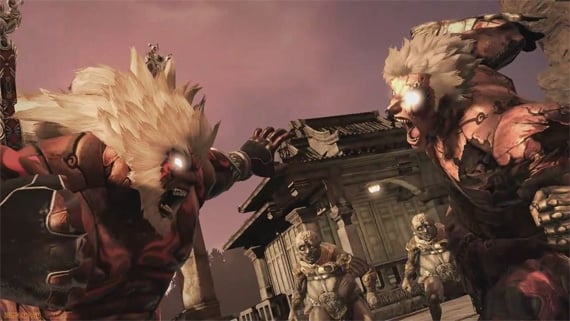 Reg Rating
70%
Price
£40
Platform(s)
PS3, Xbox 360
More info
Capcom
Binary Domain

With a story somewhat influenced by Blade Runner, this game is an addictive third person shooter. Set in Tokyo in the year 2080, users take control of Sergeant Dan "The Survivor" Marshall and a multinational elite squadron, fighting an army of robots whose sole intention - surprise surprise - is the extinction of the human race.
The game's standout feature is the ability to use a console's headset to give commands to the squad such as "cover me" or "wait", a novelty that I'd like to see more of in such games.
How a squad is treated, though, affects their performance. So if you tell them to "get screwed" through the headset, they'll become annoyed and less likely to listen to commands or willing to help with the fight.
While the ten hour campaign and competitive or co-operative multiplayer modes have plenty to keep the average gamer busy, there is little difference to other TPS titles. AI is impressive though, so while the game feels slightly generic, if battling Terminator-style robots in a world of shrapnel and massive bosses is your thing, this'll be right up your street and worthy of a look-in.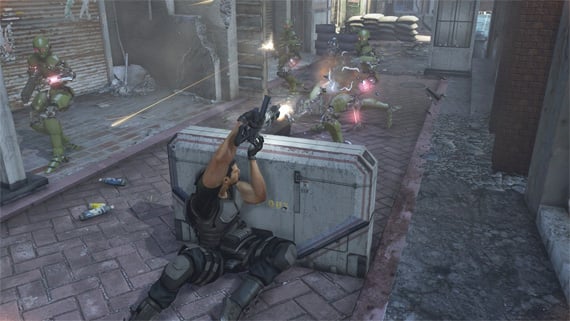 Reg Rating
75%
Price
£30
Platform(s)
PS3, Xbox 360
More info
Sega
Catherine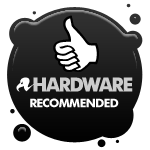 This wacky popular Japanese game is hands down one of the best puzzlers I've played in a long time. Users take control of Vincent, a regular guy whose girlfriend overwhelms with her desire to get married. To confuse matters further, you start an affair with a girl of the same name, albeit with a K instead of a C.
How you answer questions and interact with other characters affects the story, moving towards one of eight possible endings. With no 'correct' way of traversing the moral dilemmas faced, it's totally up to you how to proceed. The first of these comes in the form of a simple, yet contemplative question. "Does life begin, or end with marriage?" Hmm, mischievous.
In a dream state you're forced to scale never-ending walls of blocks that must be pushed aside, pulled out and climbed upon in a bid to get to the top. Fall off and death awaits, in life as well as dream, Freddy Krueger-style. In fact, it's all a bit horror flick meets Tetris, with Vincent's biggest fears manifesting in eerie boss battles throughout his dreams.
While the nightmare of returning to the ascension of boxes can become frustrating, the game rarely tires and you'll find yourself hooked on the intriguing storyline, explained through long, yet satisfying cutscenes. A serious must have for those with the patience. Go and get a copy now, I highly recommend it.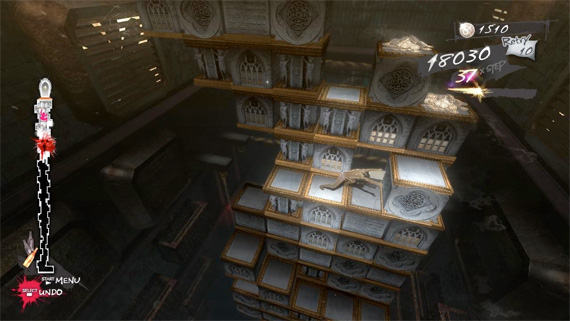 Reg Rating
90%
Price
£35
Platform(s)
PS3, Xbox 360
More info
Deep Silver
Fifa Street

The trick-centric five-a-side version of the beautiful game returns after a 4 year hiatus. As someone who regularly indulges in multiplayer Fifa action, Street was a refreshing change. For a start, it's much slower paced, with focus on footwork and ball control, rather than the end to end possession-based action of EA's best-selling footie franchise. The two should not be compared really, although it's hard to steer clear of techniques already established with Fifa 12 and takes some getting used to.
With more tricks up its sleeve than Paul Daniels, you'll spend a long time mastering the advanced control system and without the gaming equivalent of Debbie McGee at hand, you're all on your own to do so. When you've managed to conquer the challenge, though, making the tricks and overhead kick shots look easy, the game really comes into its own.
There is a real necessity to time your moves more perfectly than Fifa 12 and without slide tackles, defending can be a difficult prospect. As a result, balls hit the net more regularly than a Facecrack addict and this makes for a really action packed experience. With much less time on either side of the clock too, playing with a room full of mates is glorious fun and spectators soon get their chance on the pad.
There are several interesting game modes, including the no-walled 'Futsal', the squad depletive 'Last Man Standing' mode and 'Panna', which rewards players points for tricks completed. Plenty to keep footie fans occupied while they wait for Fifa 13.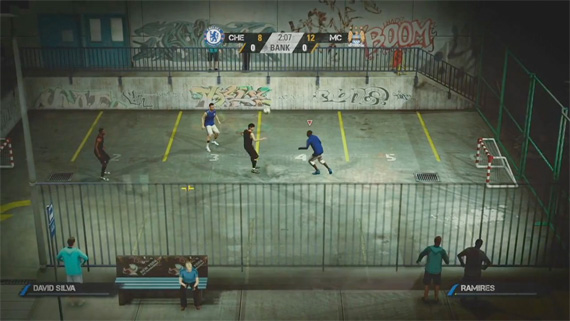 Reg Rating
80%
Price
£40
Platform(s)
PS3, Xbox 360
More info
EA
Jane's Advanced Strike Fighters

In this jet fighter sim, players take control of squadron leader Razor, navigating 16 missions set in the fictional country of Azbaristan during the aftermath of a decade-long civil war. From escort missions to sabotage, there's a sizeable dollop of content, with huge maps and decent graphics, cruising slowly through peaceful countryside or dashing under radars at breakneck speeds.
There are 30 unique planes modelled on authentic fighter jets, with different levels of armour, stealth, speed, and weapons. While controls initially feel complicated, with practice and patience, you soon become an expert. From then on it's all a bit too easy, though.
I'm not a huge fan of flight sim games, but JASF did enough to keep me entertained and several prominent on-line multiplayer modes kept things flying high. If taking to the cockpit is up your airways, then JASF should give you a fair amount of satisfaction, although I can't help but think its too arcadey and unpolished compared to some of the other high flying entertainment on offer.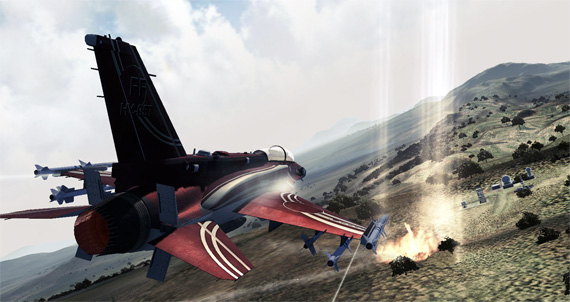 Reg Rating
60%
Price
£35
Platform(s)
PS3, Xbox 360, PC
More info
Koch
Journey

Where do I begin? Journey continues with the unconventional style of Thatgamecompany, developer of 2007's Flow and the innovative followup Flower. There is no combat, or even a background, players simply take control of a traveler, dropped into the middle of a barren desert, with the vision of a glowing mountain on the horizon, that we instinctively know we must travel to.
Far from boring, with hours of playability, our player traverses lands inhabited with magic carpets, solving puzzles to progress to the next level and dodging obstacles that knock you back. Carpets come alive and, when activated, give your character the power to glide, collecting runes to make flights last longer.
Journey is beautifully constructed, with picturesque landscapes, from scorching deserts to snowy mountains and even an underwater-like level. Crawl, slide, walk and fly towards your destination and enjoy the expedition. It's hard to pull away.
What's more, being connected means you'll cross paths with another stranger on their journey and although it's impossible to interact through headsets, or even recognise who that person is, you can both aide each other along. How sweet.
When I reached the end, and was left wanting more, there was nothing to put me off playing again. For an inexpensive PSN download, it's definitely worth journeying into.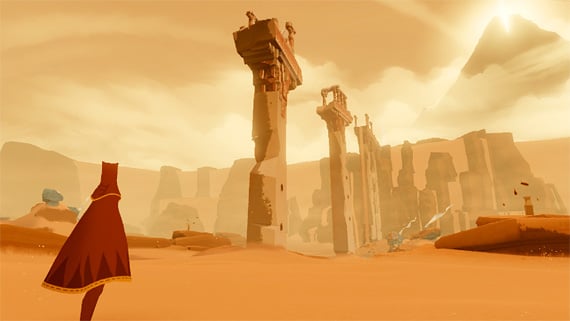 Reg Rating
85%
Price
£10
Platform(s)
PSN
More info
Thatgamecompany
NeverDead

Take control of Bryce Boltzmann, an immortal demon hunter and brace yourself for... disappointment. While the idea of self-dismemberment, and rolling around as your own head sounds cool, the gimmick soon fades into what is nothing more than a rather average game.
The camera feels glitchy at times, the controls are awkward, and while mêlée controlled with the analogue stick functions superbly in games such as Fight Night and Soul Calibur, it just doesn't cut the mustard here. NeverDead does has its merits, but not enough of them.
The storyline is jumbled into the end of the game, bar a few back and forths between Bryce and his ditsy stereotypical sidekick Arcadia. It's full of cheesy one-liner jokes that get as repetitive as the enemies you face. Unfortunately Neverdead is a mundane third person fantasy shooter to pick up on the cheap, for a seriously rainy day.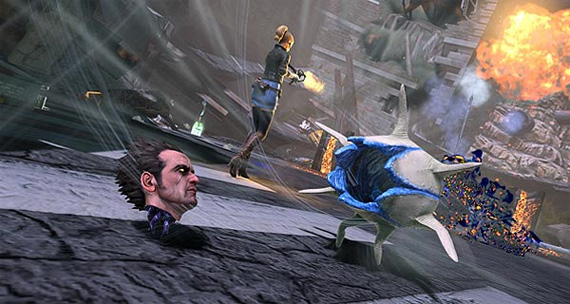 Reg Rating
55%
Price
£30
Platform(s)
PS3, Xbox 360
More info
Konami
Silent Hill Downpour

As a huge fan of the Silent Hill classics, I've been looking forward to this latest shock fest for a long time. It feels like an age since I truly enjoyed a Silent Hill, but while Downpour did enough to grab my attention – and at times made hairs stand up on my neck – there are far too many shortcomings to warrant heavy praise.
The storyline feels all too familiar, taking control of a convict, trapped traversing the eerie town of Silent Hill after his transfer bus crashes. Still, it was engaging enough to keep me playing right to the end in roughly a ten hour session, so I shouldn't gripe too much.
However, the combat feels dated and glitchy, camera angles can be awkward and the game in general feels too trial and error at times. There are plus points, such as the encouragement to explore, a seriously sinister soundscape and a return to the classic survival horror essence that recent SH outings failed to retain.
While no match for the shakes and sweaty palms faced in Dead Space, enemies still have a certain shit-yourself charm, becoming more aggressive in the pouring rain. Unfortunately, I'm not sure that new developers Vatra Games pushed the boat out enough, and I couldn't wait to stick on the Silent Hill HD Collection – remastered versions of SH2 and SH3 – to turn back time and bring on the fear.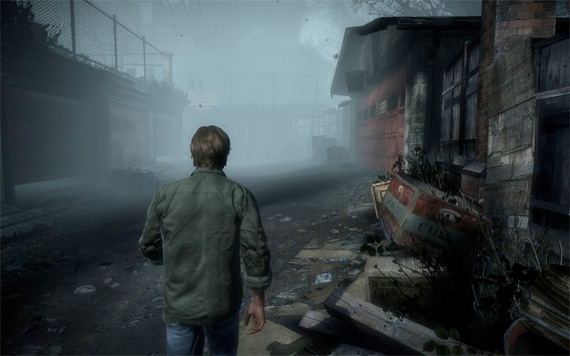 Reg Rating
75%
Price
£40
Platform(s)
PS3, Xbox 360
More info
Konami
SSX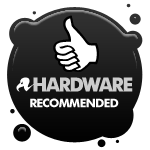 With nine mountain ranges set across the world, including the Canadian Rockies, Alaska, Antarctica and the Himalayas, this latest version of classic snowboard spandangle SSX still sets the pace. Featuring stunning race, awesome trick and all-new survival modes, the game leaves little wanting in the excitement department.
Smooth controls and a thumping soundtrack brings further oomph to the experience, just as they did in my first outing on Tricky back in the PS2 days.
Adrenalin-fuelled track designs filled with obstacles, canyons, mountaintops and icy visual porn keeps you on the edge of the couch, while on-line connectivity gives it the much-needed multiplayer. In fact, that's the only real downside I miss – SSX without split-screen gaming was hard to take. Still, maybe EA could do us a SimulView update so those with PlayStation tellies, or one of LG's new two-way boxes, could hit the slopes together like the days of yore.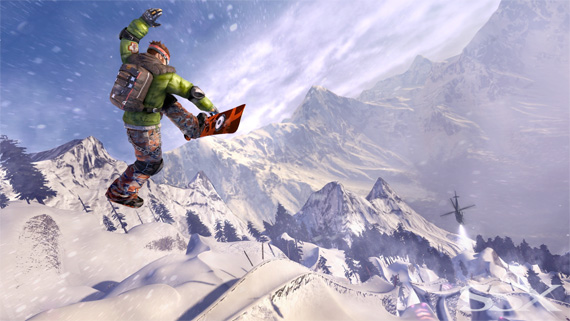 Reg Rating
90%
Price
£40
Platform(s)
PS3, Xbox 360
More info
EA
Street Fighter X Tekken

While the recent Capcom vs Marvel on the Vita is a tripped out addictive experience, it does little to compete with the exhilarating action here. Capcom mixed up the best of both worlds flawlessly, with enduring characters from both franchises, as well as wacky editions like Megaman and Pac-Man.
The game essentially brings the comic feel of the Street Fighter world to the essence of Tekken Tag where matches end immediately after a single character in your team fully depletes in health. The addition of Gems, generally activated when on a roll, sees attributes boosted mid-battle and can even assist with automated controls. While a depletion on the cross gauge, these can be a needed boost when battling more experienced players, adding a whole new tactical dimension.
Pandora mode adds another – essentially a 10 second unlimited cross gauge period, to cause as much damage to your opponent as possible. Dangerous move, but lifesaving at times.
The superb fight mechanics and fast-paced gameplay makes for an addictive button bash, regardless of how well you learn the moves. Although, as we all know, the more you memorise and calmer you play, the better you'll perform. With heaps of on-line functionality too, Street Fighter X Tekken is a worthy addition to the pedigree pile of combat titles. Hadouken. ®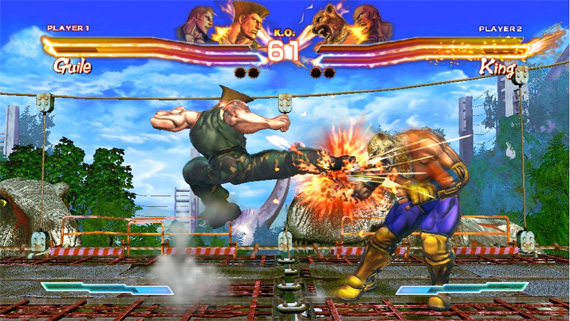 Reg Rating
85%
Price
£40
Platform(s)
PS3, Xbox 360
More info
Capcom