Original URL: https://www.theregister.co.uk/2012/03/22/samsung_pitches_angry_birds_space_for_galaxy_note_as_game_goes_live_on_itunes/
Samsung chirps Angry Birds Space exclusive
Clucking hell, game's on iTunes too
Posted in Personal Tech, 22nd March 2012 09:54 GMT
You'd have throught World+Dog was thoroughly fed up of flinging cartoon birds at cartoon piggies, but Samsung doesn't. It hopes Angry Birds fans will flock to its Galaxy Note tabphone now it's associated the latest version of the game.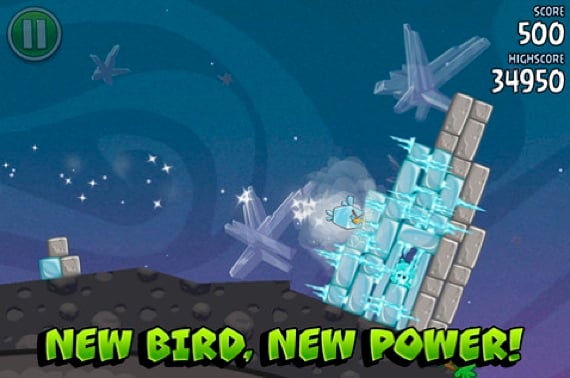 Samsung chirped today that it is "the exclusive mobile partner for the launch of Rovio's new Angry Birds Space game".
This despite the fact that any iPhone or iPad owner can go and buy it from the iTunes App Store for 69p.
Folk who favour the Android OS can get it from Google Play.
Speaking of Android, the 5.3in screen Note is getting Ice Cream Sandwich and it comes with a Note-specific ABS level pack containing 30 more scenarios for flinging fowl. ®