Original URL: https://www.theregister.co.uk/2012/03/21/new_dr_who_companion/
Dr Who scores new companion from Emmerdale
TARDIS needs a new welly rack
Posted in Bootnotes, 21st March 2012 19:07 GMT
Former Emmerdale actress Jenna-Louise Coleman has been selected to play the latest assistant to Gallifreyan Time Lord Dr Who, beginning with the 50th anniversary Christmas special at the end of the year.
Coleman is best known for her four-year stint as Jasmine Thomas, the recalcitrant school-girl turned journalist who battered bent copper Shane Doyle to death with a chair leg, on popular TV soap Emmerdale. She's also taken a lead role in the mini-series Titanic and had a bit-part in the recent Captain America: The First Avenger Hollywood blockbuster.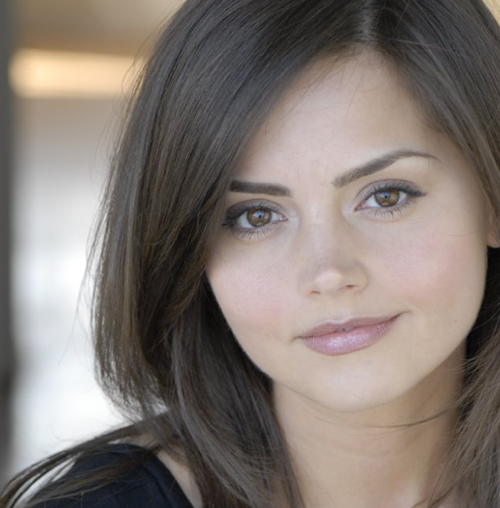 New talent for the TARDIS
"As we approach Doctor Who's 50th anniversary it's great to welcome a new companion to the TARDIS. I feel confident the Doctor will look after her in his own very unique style," said Danny Cohen, controller of BBC One in a press statement.
Lead writer Steven Moffat confirmed that the current companions, Amy and Rory, are leaving at the end of the current run, and hinted at a sticky end for some of the cast. He also promised that the circumstances in which the Doctor, played by Matt Smith, and Ms Coleman meet will be "one of the biggest mysteries the Time Lord ever encounters".

"It's not often the Doctor meets someone who can talk even faster than he does, but it's about to happen. Jenna is going to lead him his merriest dance yet. Even by the Doctor's standards, this isn't your usual boy meets girl," he said.
Colman named her favorite Dr Who cast as the current one. Very politic. "I'm beyond excited, I can't wait to get cracking; working alongside Matt I know is going to be enormous fun and a huge adventure," she said. ®