Original URL: http://www.theregister.co.uk/2012/03/19/geek_treat_of_the_week_belkin_dual_band_travel_router/
Belkin Dual-Band Travel Router
Pocket Wi-Fi
Posted in Networks, 19th March 2012 10:00 GMT
Geek Treat of the Week The premise behind Belkin's dual-band travel router is simple: you arrive at a hotel with multiple devices capable of connecting to the internet over Wi-Fi, but there's only one connection in the room and it's Ethernet-shaped.
The solution: this boy, which allows you to set-up a 2.4GHz and/or 5GHz wireless network in the room. You can have two WLANs, at the two frequencies, running at the same time.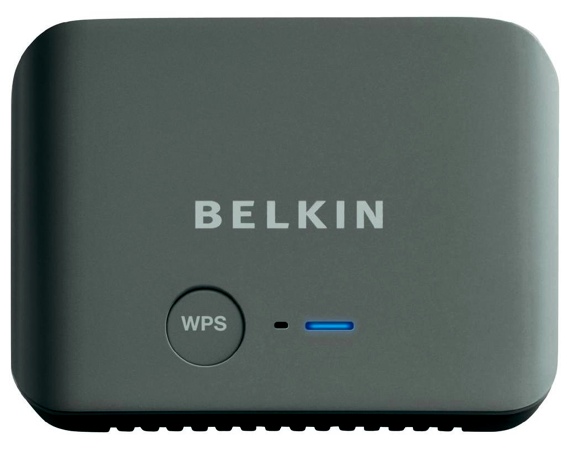 Small enough to slip into a box of Cook's kitchen matches, it won't take up much room in your hand luggage, meaning you can keep it permanently in your laptop bag.
Alongside the Ethernet port, for which a cable is supplied, is a micro USB socket labelled Power. There's also a micro USB to USB cable and a USB power adaptor with plugs for the UK and Europe, though if you're travelling to the US, you'll need to supply your own slide-on US plug. And it all fits neatly into the supplied travel case.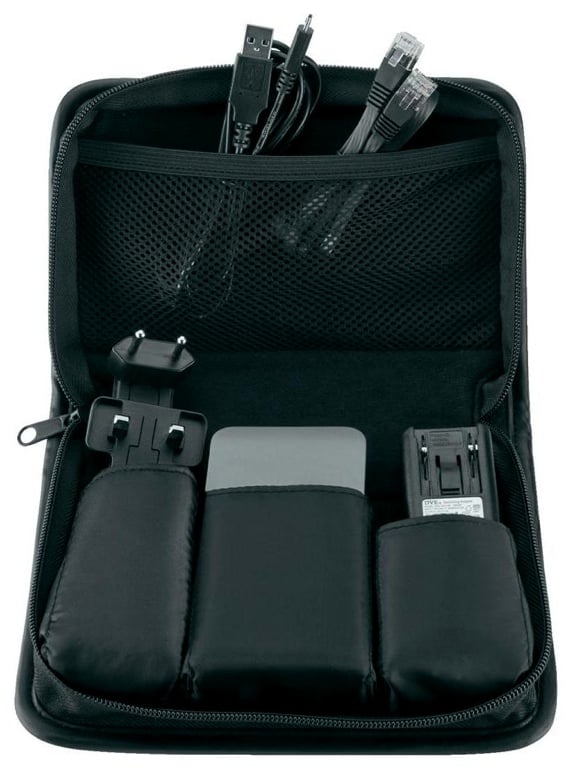 Getting up and running is easy for even the technically-challenged. The SSID, password and pin code are on the bottom of the router and in the Quick Start guide. And there's a WPS button for devices which support it.
It took me longer to unwrap the cable ties from the USB and Ethernet cables than it did to add the travel router to my office network and connect to it from my laptop.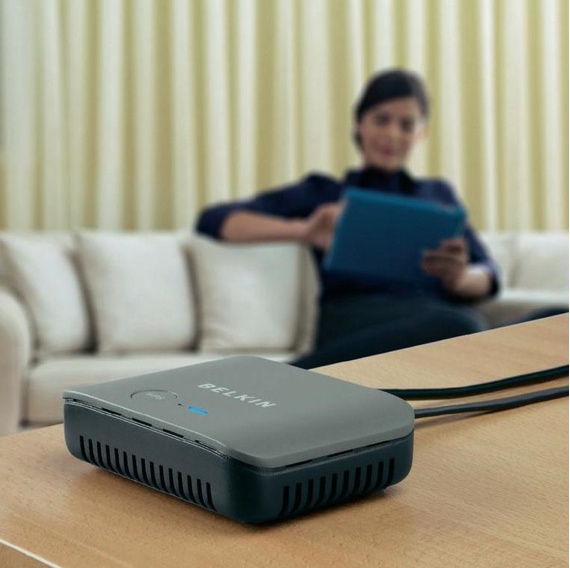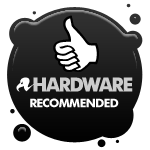 I'd have preferred the router to have a built-in rechargeable battery, which would remove another cable, but that would add to the weight, size and cost. Other than that, it's an essential travelling companion for anyone who spends too much time in hotel rooms. ®
Geek Treat of the Week is published every Monday. Got a handy or fun gadget in mind you'd like us to consider? Please let us know
More Geek Treats

Kineto
Dot
Desaia
Beat Box
Jabra Halo 2
Lantronix
xPrintServer
TDK SD-700