Original URL: https://www.theregister.co.uk/2012/03/17/review_eight_airplay_speakers/
Eight... AirPlay speakers
Tunes from the wireless
Posted in Personal Tech, 17th March 2012 08:00 GMT
Product round-up Apple's AirPlay wireless streaming protocol can be used to play music from an iPod touch, iPhone, iPad, or from iTunes on a Mac or PC, directly to a compatible speaker. AirPlay uses Wi-Fi rather than Bluetooth and so audio is not compressed in order to send it to a speaker. The good news is that some of the biggest names in hi-fi, like Bowers and Wilkins, JBL, and Klipsch have jumped aboard and produced AirPlay speakers. Prices vary widely, as do features and audio fidelity. So I rounded up eight of the best to put them through their paces.
Altec Lansing InAir 5000

The Altec Lansing is a big beastie and that comes across when you listen to its output. Although this version wasn't as heavy on the bass as earlier models – due to a firmware tweak – it's still over-powering. Detail in the mid-range is good, however, and the treble is bright but not shrill. Set-up was easier than any of the other speakers, thanks to an iOS app which finds the InAir 5000 and connects automatically. It also has a WPS button. And there's a USB port to charge your iOS device. A decent performer, but not my favourite of the bunch.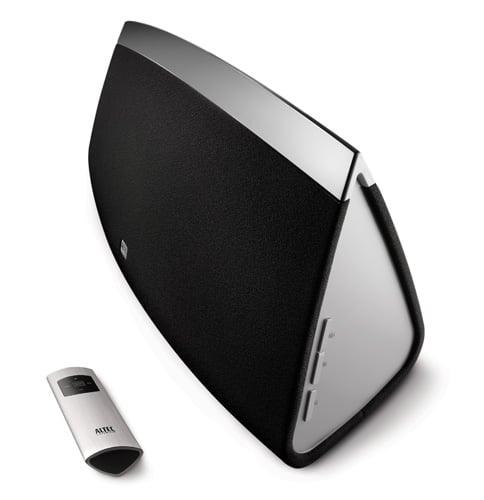 Audyssey Audio Dock Air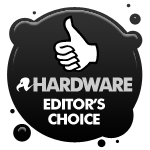 Previously known as the Lower East Side, here's proof that you don't need a speaker the size of an Eighties boombox to produce top notch high-volume tunes. Indeed, the Audio Dock Air is the most compact unit on test. Roughly the size of a hefty hardback book, it delivers plenty of bass but doesn't overdo it. Treble and mid-ranges are well represented and crisp for the most part, although there were times during The Jam's Down in the Tube Station where things got a little muddy. There's no app, so set-up is more complicated than it could be. At this price, though it's a winner.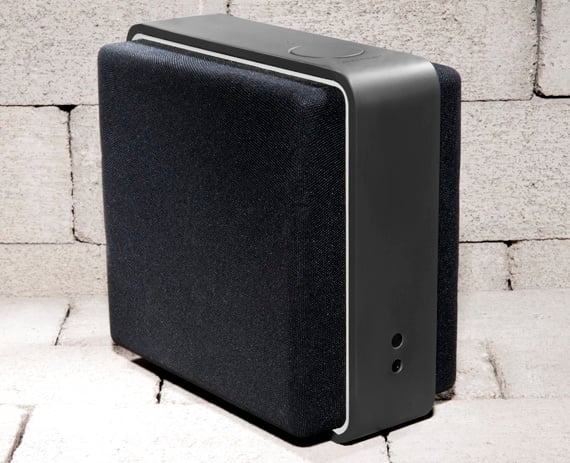 Reg Rating 95%
Price £299
More info Audyssey
Bowers and Wilkins Zeppelin Air

The B&W Zeppelin Air has garnered plenty of plaudits since its release last year. But to my ears it's too heavy on the bass. And those low frequencies are a little muddy, too. There's plenty of warmth in the overall output, but it's not what you would call subtle – something you could deduce from the way it looks. Set-up was tiresome. This was the only unit on test which called for the speaker to be connected by Ethernet cable to the router in order to pass it an IP address. It looks stunning, but there are better-sounding AirPlay speakers here.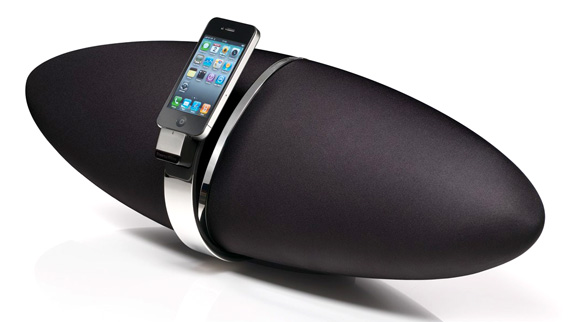 JBL On Air

Even at a shade over £200, I wouldn't buy the On Air for its audio fidelity. It's not bad, just not as good as say, the Philips or Audyssey. That said, it has plenty of other goodies to offer. There's an iPhone/ iPod dock, an FM radio and alarm, and an LCD which displays album artwork and track names. That display and the buttons beside it also make the On Air very east to set up. This is definitely one for the bedroom or kitchen, but at this price it has plenty to commend it.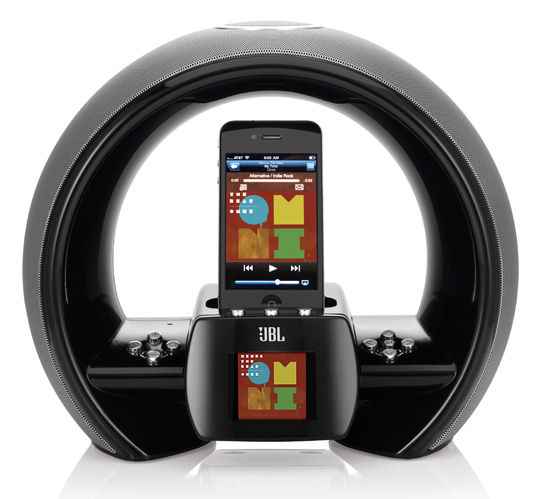 Reg Rating 70%
Price £230
More info JBL
Klipsch Gallery G-17 Air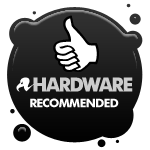 The G-17 is an unassuming pice of kit, but don't let that fool you. Drawing on Klipsch's decades of audio engineering expertise, it produces a sound that will fill a large living room and keep all but the liveliest party going. Accuracy is the watchword here. There's no added bass or extra warmth. The G-17 reproduces audio with precision and clarity. Every breath from a singer, every pluck of a string can be heard clearly. The G-17 Air is also child's play to set-up, thanks to the free app which guides you step-by-step through the process.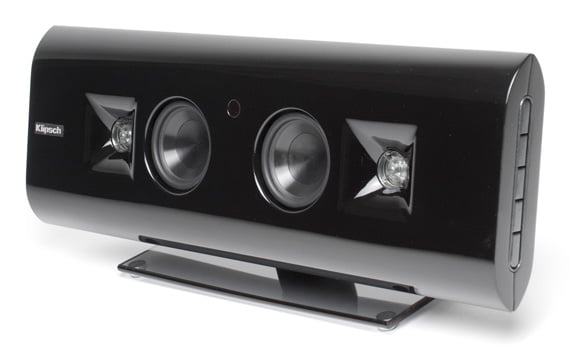 Reg Rating 85%
Price £500
More info Klipsch
Libratone Live

This tall, slim speaker could almost hide in the corner of your living room. Until you turn it on. It produces a sound stage whose breadth defies belief, thanks to its outward firing drivers which, when placed in that corner, bounce the audio waves from the walls. Bass is weighty but precise and the treble and mid-ranges have a crispness that slices through the air. I enjoyed listening the Libratone Live as much as any speaker here. Sadly, even with its own app the relatively complicated set-up and the hefty price tag mean that it doesn't come as highly recommended as it could have done.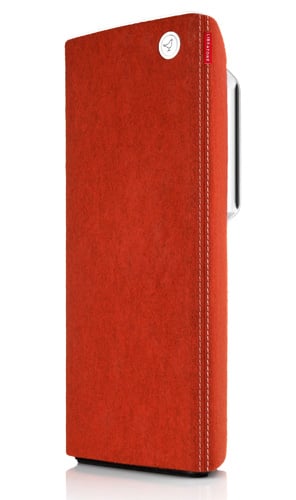 Reg Rating 80%
Price £599
More info Libratone
Philips Fidelio DS8800W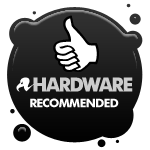 Stacked up against hi-fi heavyweights like Klipsch and B&W, I wasn't sure how the Fidelio DS8800W would fare. I needn't have worried. The curved cabinet adds rigidity and along with its tuned bass pipes, the overall effect is stunning. Output is well-balanced and the mid and treble ranges are crisp and bright. There's more warmth here than on the Klipsch G-17 Air and bass is hefty but not over-powering. Along with its own iOS app, there's a WPS button, but if you don't have a WPS router, you'll need to use the same workaround as on the Audyssey and Libratone speakers. Pound-for-pound, this a very close second to the Audyssey Audio Dock Air.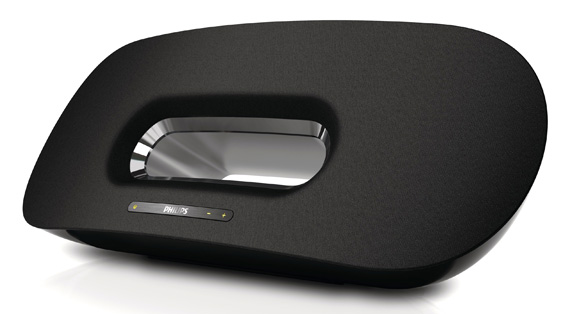 Reg Rating 90%
Price £349
More info Philips
Teac NS-X1

The NS-X1 is the least expensive speaker here. It's also the most fully-featured, with an FM radio, iPod dock, and DNLA streaming to add to AirPlay. Like the JBL, set-up is straightforward thanks to an LCD and menu buttons. Sadly, the Teac doesn't fare well in the hi-fi stakes when pitted against the other speakers here. It's not terrible by any means. But it's a less satisfying listening experience than the others, and never delivers the thrills of the Audyssey, Philips or Klipsch. If you're after something for the bedroom or have a limited budget, it's fine. Otherwise, you should consider splashing out for the Audio Dock Air. ®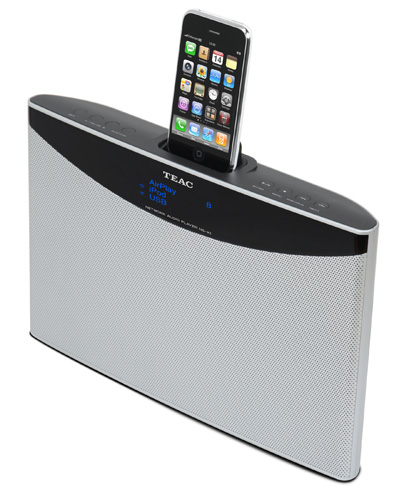 Reg Rating 60%
Price £200
More info Teac