Original URL: https://www.theregister.co.uk/2012/03/14/ten_firewire_hard_drives/
Ten... FireWire 800 hard drives
i.Linked in
Posted in Personal Tech, 14th March 2012 12:00 GMT
Product round-up FireWire interfacing has been around since the mid-1990s and, as far as Apple is concerned, looks set to be ousted by its new Thunderbolt technology in due course. However, it still features on most new Macs, is available for PCs and remains popular in desktop audio and video environments. It's also a convenient option for shifting data around with legacy kit too. Indeed, FireWire's sustained data rates are better than USB 2.0 making it ideal for backups and file transfers.
All of the drives covered in this roundup support FireWire 800 which, with a suitable cable will work seamlessly with FireWire 400. With the exception of Seagate's GoFlex, they all feature USB 2.0, and some even have USB 3.0. And if you were in any doubt about the variety of FireWire drives on offer we've a mix of portable and desktop drives with capacities on test ranging from 500GB to 6TB.
Thankfully, not one of the ten drives on this list suffers from excessive noise or vibration, even the big 6TB units. However, the desktop drives do have external PSUs, which can get a bit toasty. To deliver a level playing field with other drives tested previously on Reg Hardware, CrystalDiskMark 3 was used for benchmarking. A Core i7 MacBook Pro configured with Boot Camp and Windows 7 did the honours for testing on both Apple and MS operating systems.
Freecom Quattro

First on the list is Freecom's ingeniously named Hard Drive Quattro 3.0 which features not only dual FireWire 800, but eSata and USB 3.0 ports as well. Oh and for good measure there's a FireWire 400 port so you can daisy chain legacy devices or connect up to an older Mac without the need for a special cable.
Freecom's obvious effort to imitate the now ubiquitous Apple brushed aluminium styling looks quite impressive. Yet when it comes down to performance, this is clearly a form-over-function design. In tests the 1TB model achieves a good 81MB/s read, but only 57MB/s write.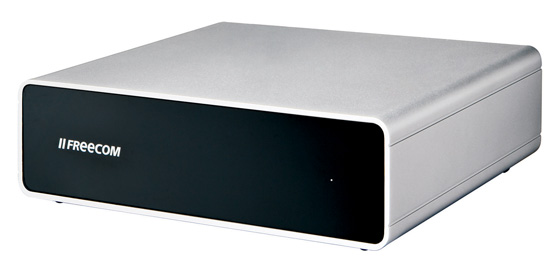 Reg Rating 75%
Price £199 (1TB), £240 (2TB), £450 (3TB)
More info Freecom
G-Tech G-Drive

G-Tech's G-Drive is certainly eye-catching but this did make me wonder if it had the performance to match its looks. One thing is for certain, you'll not run short of interfacing options. Featuring FireWire 800, eSata and USB 2.0 with all the neccessary cabling – including a FW800 to FW400 lead – the G-Drive is suitable for just about all applications.
Like the Freecom Quattro, this 3TB model can write at around 60MB/s and but it can only muster 72MB/s when reading, not the fastest by far, but still quite reasonable. Of more concern with the G-Drive is its physical size. At 235mm long, it's about the length of my forearm and you may be hard pressed to accommodate it if your desk is little more than a cubicle. All-in-all, its combination of satisfactory performance and the lowest price tag for a 2TB drive makes the G-Drive an attractive prospect.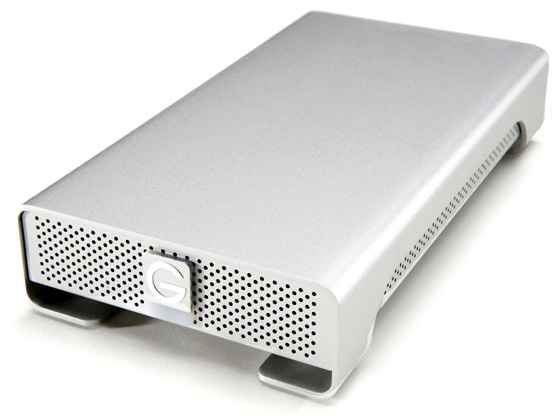 Reg Rating 80%
Price £150 (1TB), £180 (2TB), £260 (3TB)
More info G-Tech
G-Tech G-RAID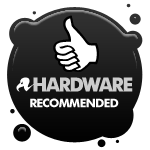 To those in the know, G-Tech is really Hitachi in disguise and with the G-RAID it takes the G-Drive to the next level by cramming style, finish and impressive performance into the same box. Despite all this, it's still not the fastest drive on the list, but certainly one of my favourites.
The G-RAID sports all of the same features as the G-Drive, but is a double-height unit accommodating two hard disks. The review model weighed in at 6TB and, given this unit's immense capacity. I had hoped that I would be able to configure it to use RAID-1 for data protection, but it is disappointingly fixed as RAID-0. However, the G-RAID mini has a RAID-1 capability, as does the G-SAFE.
Even with the lack of RAID options, the G-RAID is still an excellent drive if you're after performance and high capacity, bringing the speed improvements that the G-Drive really needed.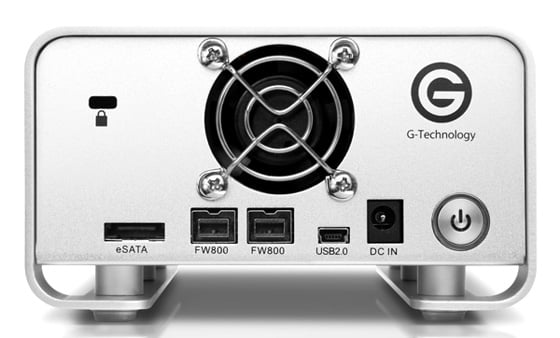 Reg Rating 85%
Price £220 (2TB), £350 (3TB), £520 (6TB)
More info G-Tech
Iomega eGo Mac

It seems that there are two worlds of design when it comes to FireWire hard drives – there are imitators of the Mac's unibody aluminium and there are also clones of the iDevice theme. Going with the latter, Iomega's eGo Mac looks like an overfed iPhone 4 with its piano black centre and aluminium edge. It also includes a rubber bumper case to protect it from knocks.
While features are sparse, as this is a portable drive, it does include USB 2.0 as well as two FireWire 800 ports and is the fastest writing portable drive on test, with read speeds for the 500GB unit exceeding 70MB/s and writes at nearly 80MB/s. Even so, there's no escaping that you do pay a premium for this stylish portable package.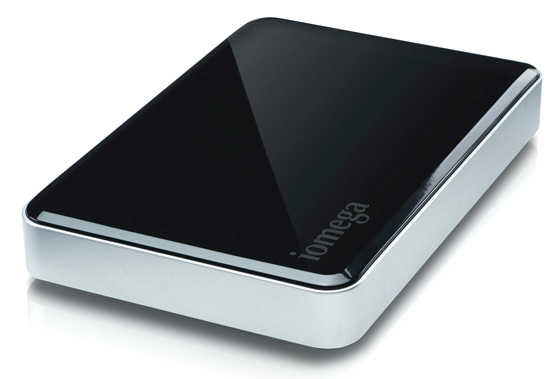 Reg Rating 75%
Price £155 (500GB), £192 (1TB)
More info Iomega
Iomega Mac Companion

The Mac Companion follows along the same design lines as the eGo Mac, but I'm not convinced it's so well executed here. At first glance the aluminium finish is quite dull, but it's only when you pick it up that you find it feels as rough as it looks.
The performance of this 2TB model is very similar to the G-Tech G-RAID, so it's no slouch and there are also two extra USB 2.0 ports on the back as well as a Sync & Charge port on the side, which acts as a hub to complement the FireWire 800 and USB 2.0 main interfaces. Even so, I'm not impressed by the enclosure's build quality and am glad this isn't a portable drive as it feels like carrying a pumice stone with sharp edges. Indeed, it's perfectly useable drive, provided you leave it be. Given that the 2TB G-Drive can be had for £100 less, are those extra few MB/s really worth the additional cost?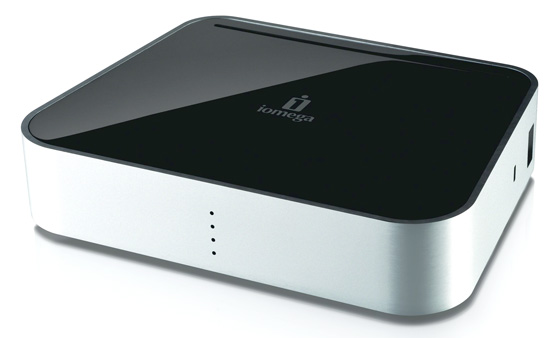 Reg Rating 70%
Price £280 (2TB), £350(3TB)
More info Iomega
LaCie D2 Quadra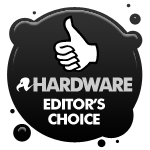 I've got to say the LaCie d2 Quadra looks much better on its website than it does in reality. While its nice to see that LaCie hasn't tried to create a Mac-styled sibling, the dull finish won't appeal to everyone's taste. Still it's certainly robust and so is the performance of the 1TB model tested. With read speeds hitting nearly 90MB/s and writes of 81MB/s – a good 5MB/s above the G-RAID – the Quadra D2 is the fastest drive in this roundup.
For those who might also use this with another platform it also sports USB 3.0 and eSata for extra performance. I am also impressed by the sturdy feeling of quality the Quadra exudes, as well as the detachable vertical stand that fixes to the base using a rail clamp arrangement. I don't usually favour vertical standing external drives, but I'd be quite happy to live with this one and it's not a bad price either.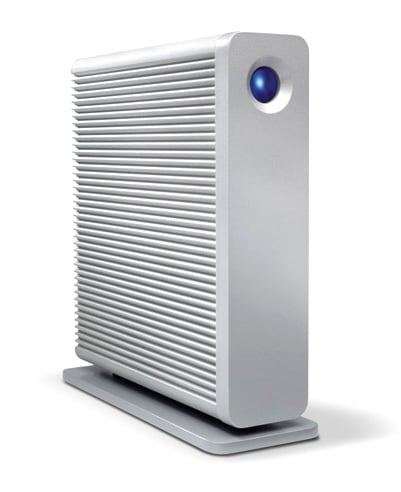 Reg Rating 85%
Price £239 (2TB), £299 (3TB)
More info LaCie
Seagate FreeAgent GoFlex Portable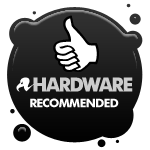 If you were tempted by Iomega's eGo Mac, but spend more time reading from your drive than writing to it, then the Seagate GoFlex Portable should be top of your list when it comes to mobile drives. With sequential reads edging just above 80MB/s it's also competitive with the desktop drives.
If you've ever used a GoFlex drive before you'll be familiar with the interchangeable interfaces compatible with every unit. The 1.5TB model tested features only a FireWire 800 connection, but you can purchase an adapter for USB or eSata, if needed. Admittedly it's not as convenient as having the ports built into the housing, but you can also use the adapters with any 2.5in Sata drive too. The only real negative aspect with this drive is that the interface adapters are a bit bulky, making it a little less pocketable. Still, its price and versatility are a definite plus.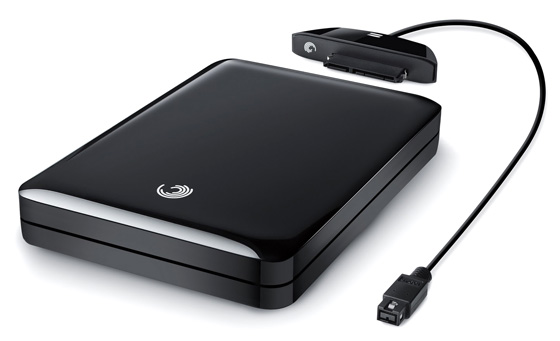 Reg Rating 90%
Price £55 (500GB), £85 (750GB), £95 (1TB), £125 (1.5TB)
More info Seagate
Verbatim Store 'n' Go Mac

I've reviewed Verbatim's USB 3.0 line of Store 'n' Go drives and found them to be surprisingly good. Yet its FireWire alternative is a bit of a disappointment with this 500GB drive achieving 57MB/s writes over FireWire 800. Even using Crystal DiskMark and USB 3.0 I only achieved 75MB/s with this model, some 30MB/s slower than it's USB 3.0-only incarnation.
Yes, it's stylish and it reminds me of the third generation iPod Classic, yet even with its Apple-esque styling I find the performance a bit average. On the plus side, this is a very light and easily portable drive for the user who doesn't mind waiting a few extra seconds.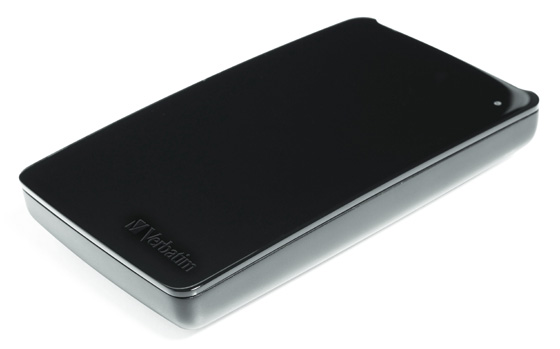 Reg Rating 65%
Price £90 (500GB), £150 (1TB)
More info Verbatim
Western Digital My Passport Studio

Western Digital's My Passport Studio hints at Mac aesthetics, but at least it has a matt black finish for the main body. The 1TB unit I tested included both FireWire 800 and USB 2.0 cables, but unlike some other models, Western Digital doesn't include a FireWire 400 cable.
Alas, this drive is also in the same league as the Verbatim Store 'n' Go. Its sequential performance is somewhat better – with 76MB/s writes and 68MB/s writes – but it can't handle random operations with any kind of speed. It features a USB 2.0 interface too, so no alternative Superspeed options for PC users. While its price tag is in keeping with other portable drives, its performance does impact on its value for money.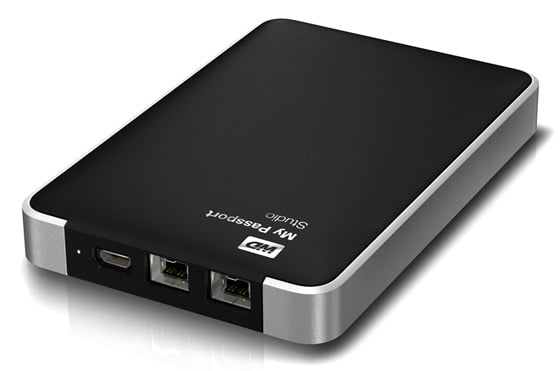 Western Digital My Book Studio II

Like the G-Tech G-RAID, this behemoth from Western Digital also comes in 6TB form created by the marriage of two 3TB drives in a RAID-0 like configuration. I must say that the twin drive format really does bolster the My Book line a lot. You get two FireWire 800 ports, eSata and USB, but unfortunately only USB 2.0. Given WD's success in the USB 3.0 market it would have really broadened this drive for all season's appeal to see it featured.
As for performance, the 6TB Studio II reads at 77MB/s, but it struggles to get much beyond 50MB/s when writing, so that's a bit of a let-down. If you can live with the plastic enclosure and the average performance, but don't want to spend a fortune, then a My Book Studio II is definitely worth considering, as the larger capacities WD offer are pretty good value overall. ®